Unfortunately, there's nothing you can do to turn back time. It keeps marching forward no matter what you do. And I don't like it any more than you do, but June is almost over which means the year 2019 is already half over. And what do we have to show for it?
A bunch of funny tweets (which is pretty good, all things considered). There were so many funny tweets in 2019 it was a tough job to choose the best.
Because we love you so much, we went and expertly curated the funniest tweets of 2019 so you wouldn't have to.
Now you can enjoy nothing but the cream of the Twitter crop without scrolling through a bunch of angry political tweets that are just gonna piss you off.
Pretty great, right? I mean it should really free you up to focus on all the things you told yourself you were gonna do this year that you haven't done (sorry). Without further ado, these are the best, most viral, and funniest tweets of 2019 (you're welcome).
1.
My boyfriend really just sneezed sitting 5 feet away and texted me this 🙄 pic.twitter.com/68eWnqeBwZ

— یاس (@yassjoon) April 15, 2019
2.
go on girl do your thang pic.twitter.com/tSzX63f3kk

— crazy broke asian (@tribranchvo) March 18, 2019
3.
4.
small mammals after the dinosaurs got wiped out https://t.co/oVeAp5oaJs

— smit (heavy cloud but no rain) (@smitcantread) February 14, 2019
5.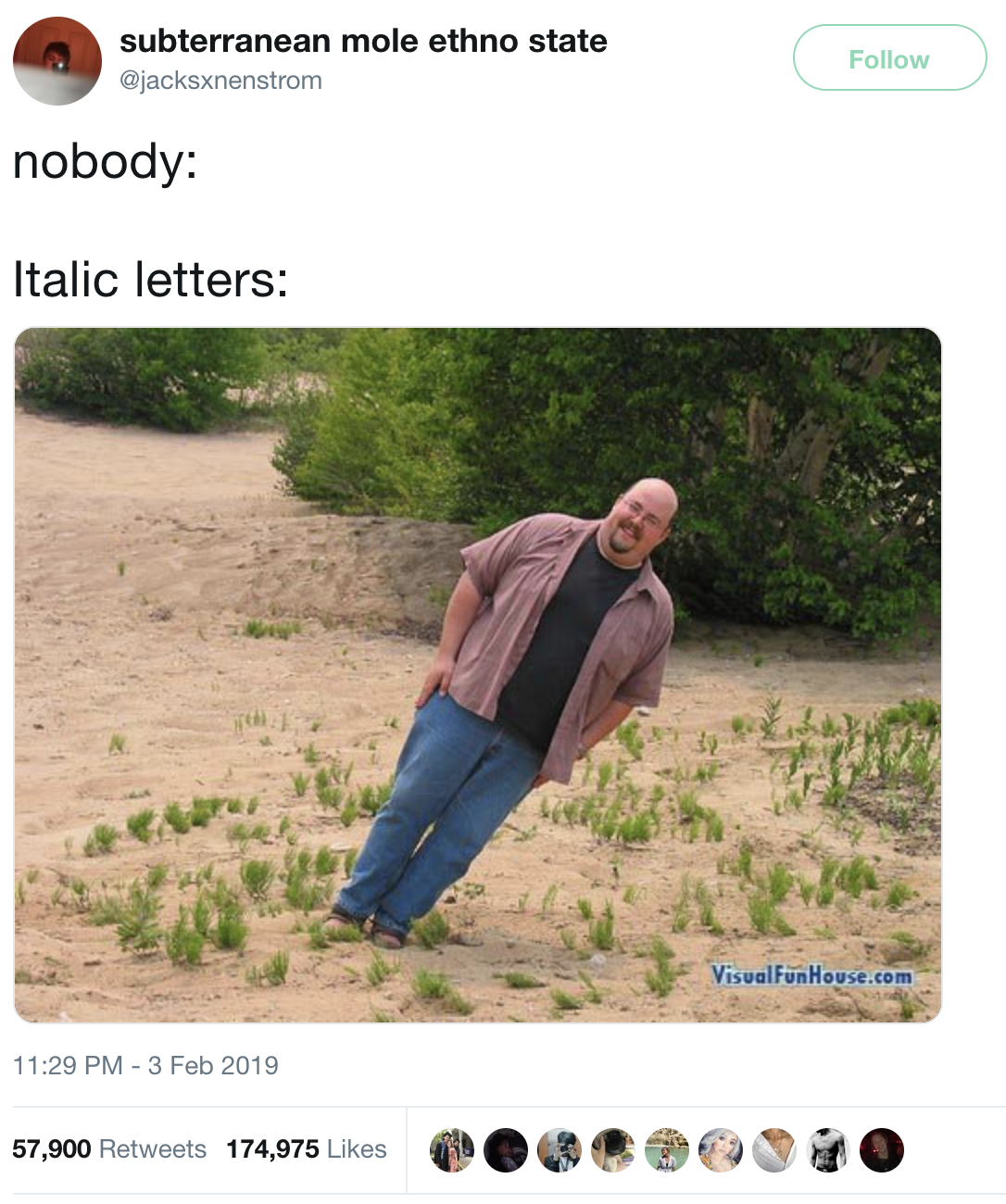 6.
7.
My annoying ass being annoying then getting shocked when someone actually gets annoyed. pic.twitter.com/jxwKpcTdXC

— Santa Halls (@MrBenLHall) February 12, 2019
8.
my parents house is chaotic pic.twitter.com/UmdN4X4yUs

— juliet (@uglyshinigami) April 9, 2019
9.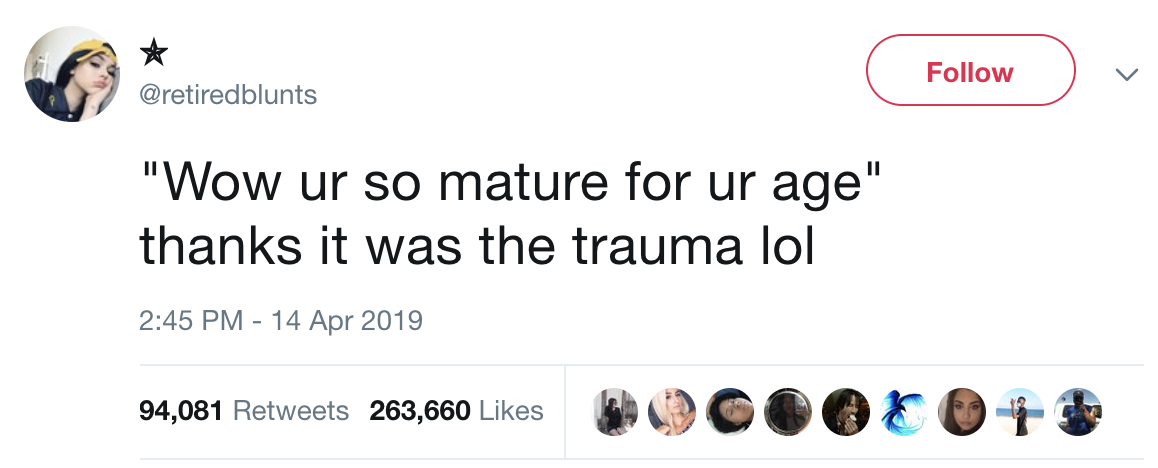 10.