21.
22.
Admit you're old……Retweet if you know what this is pic.twitter.com/1kj8r7MpID

— Siobhán McHatton (@Alltheway80s) March 20, 2018
23.
In the back of an Uber the other day my 11-year-old asked me what this thing on the door is. pic.twitter.com/rCzmjFvQgy

— Marc Sebens (@MarcSebens) July 27, 2018
24.
I gave my old iPod to my son: "Daddy, I don't like it because it doesn't work" 🤷🏻‍♂️ pic.twitter.com/kW8GRjF1RD

— Fernando Torcelly (@Torcelly) April 25, 2019
25.
26.
27.
I asked my six-year-old if he knew what this is. He said it is a tape player. And then he asked "how do you turn it on?" @MrTommyLand? 😂🤘#nocassettemoji pic.twitter.com/FsYq80vZ1f

— Jordan Miller (@TheJordanMiller) July 9, 2018
28.
Some little kid just came up to me on the train & asked me what this is. My heart shatters for children everywhere pic.twitter.com/IPjE5a8Ml6

— Roob Himself (@RoobMacchia) November 7, 2015
29.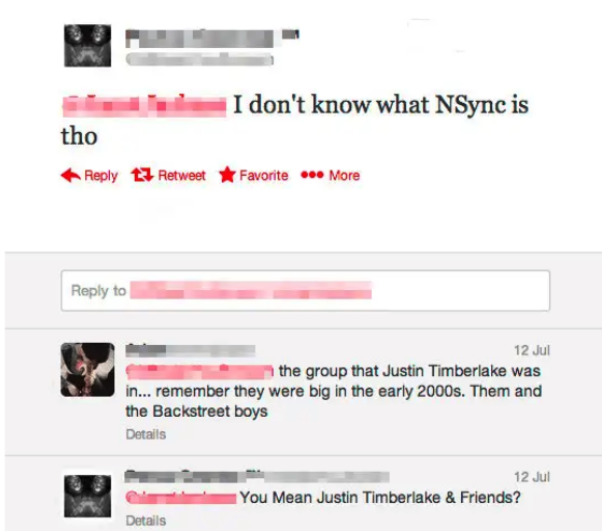 30.
Remember! @nixcraft #IFeelOld pic.twitter.com/wi08erwmE0

— C:\his.doc 🏴󠁧󠁢󠁳󠁣󠁴󠁿 (@ChisInfosec) December 31, 2016