Millennials act as the symbol of the new millennia, and what this thousand years has had in store thus far consists of crippling debt and unrealistically high societal norms. At the start of the 2000's, when the Internet and pop culture was first taking off, beauty standards and expectations were seemingly set without question.
Looking back, it's clear there were some questionable suggestions taking place in the tabloids and throughout Hollywood. Many of the acclaimed and campy "Early 2000's" movies, especially in the Rom-com categories, were released to the public with sometimes negative messages towards the viewer's self-esteem.
Movies like Bridgett Jones Diary and The Devil Wears Prada had viewers believing actresses such as Renee Zellweger and Anne Hathaway were "fat" and "unlovable" because of it. Twitter user @Tara_Watson_ started a thread of traumatized and ranting millennials when she posted a screen capture from the Bridget Jones' movies and discussed how "millennial women have trust issues because we were told for three Bridget Jones movies that this women wasn't thin."
Tweeters flocked to the thread to share their own personal grievances with the early 2000's beauty standards and how it had affected them in the long run. Scroll down to read the thread and see if you can relate!
Here's 17 ways the media placed harmful self-esteem agendas upon millennial women:
1.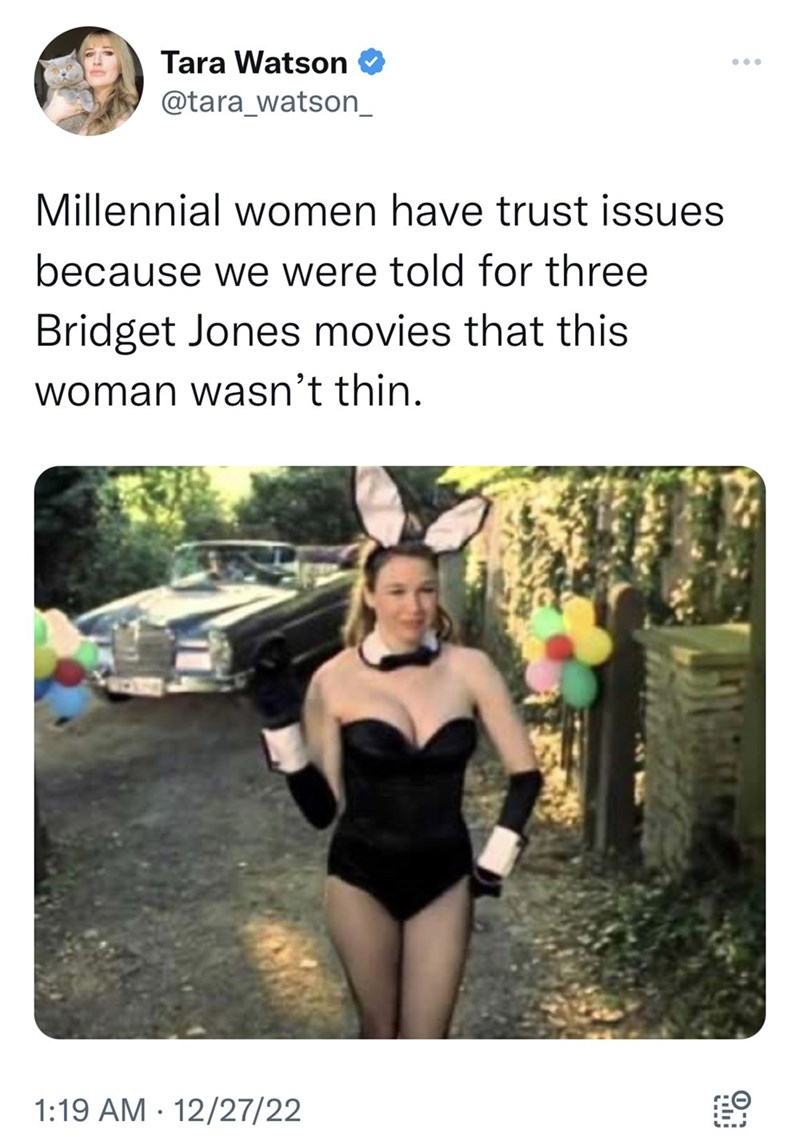 2.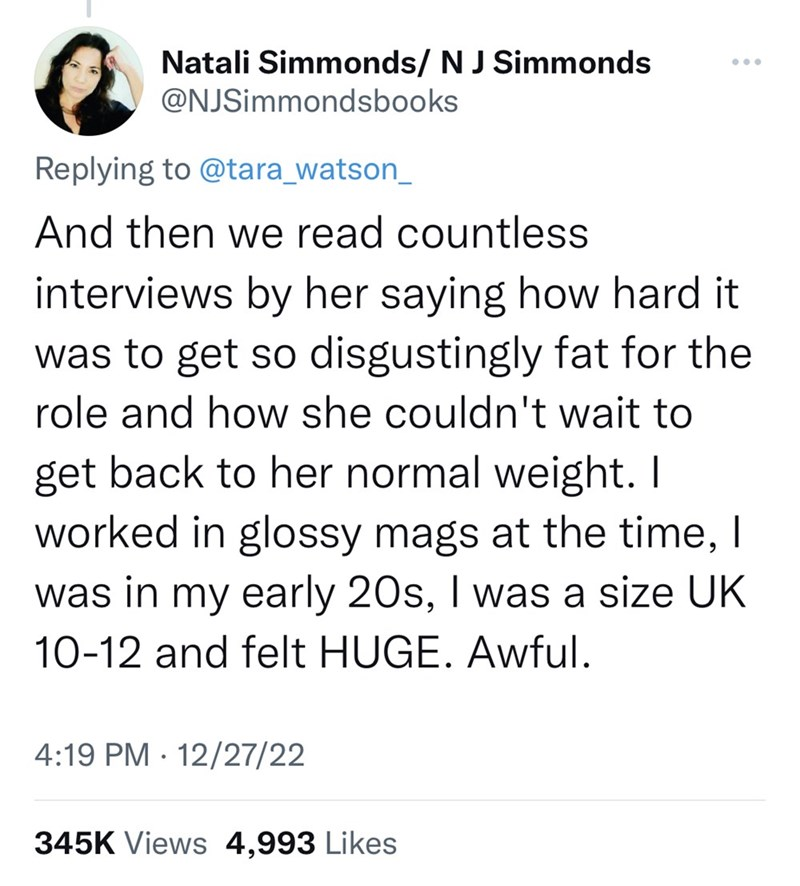 3.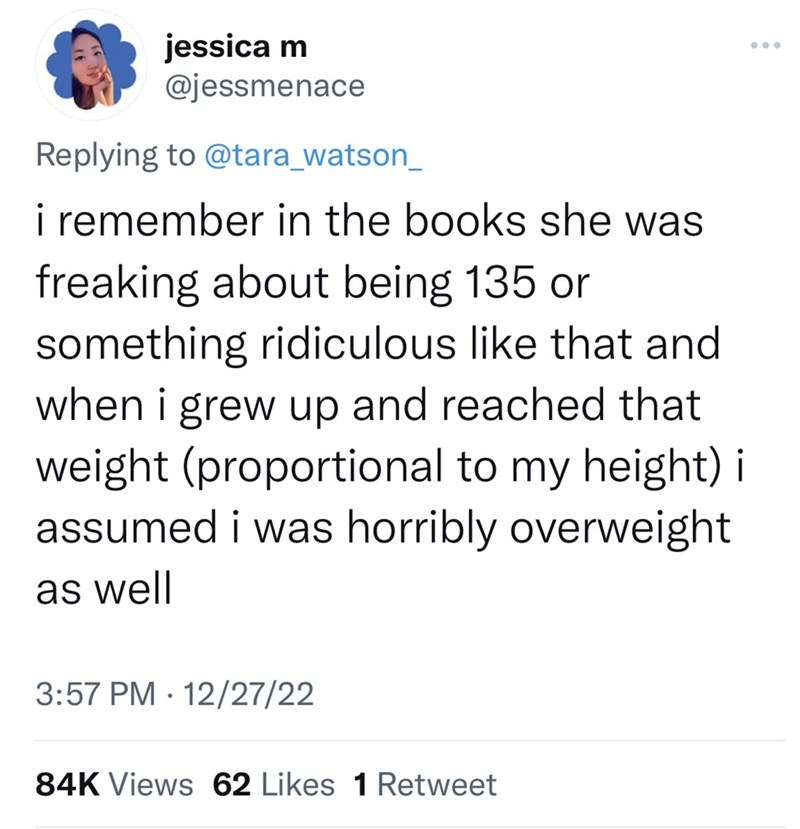 4.
5.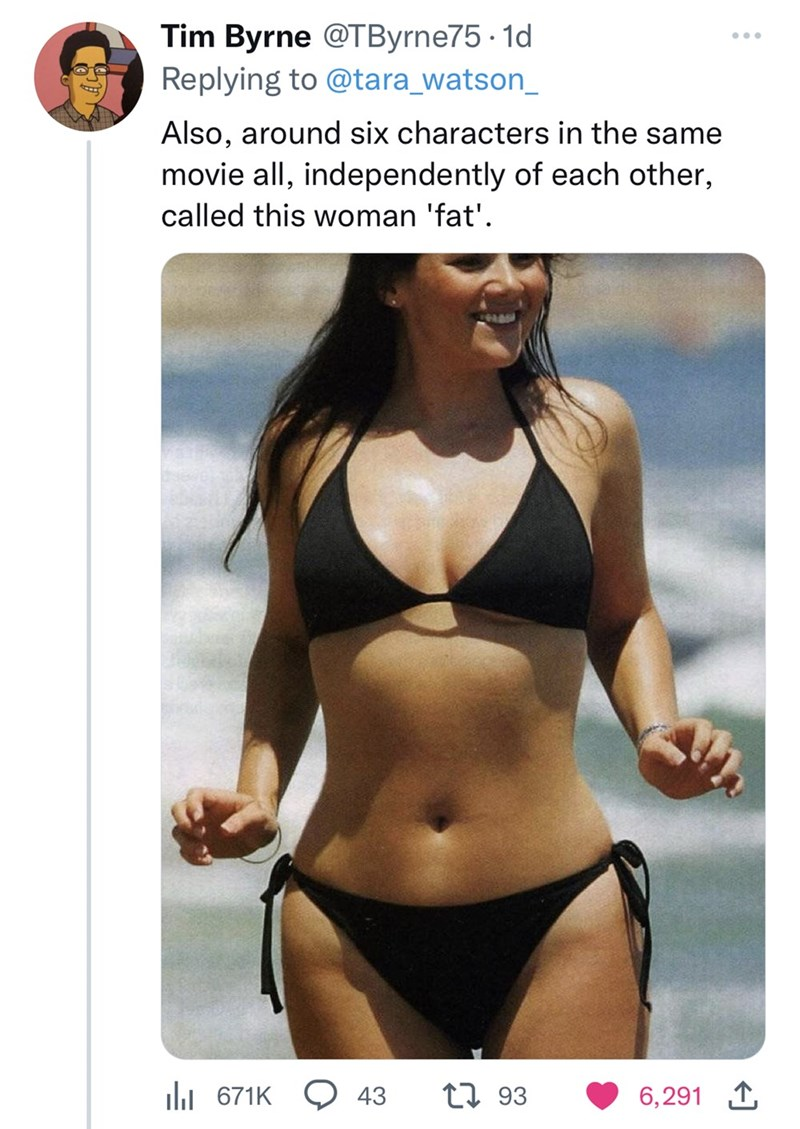 6.
7.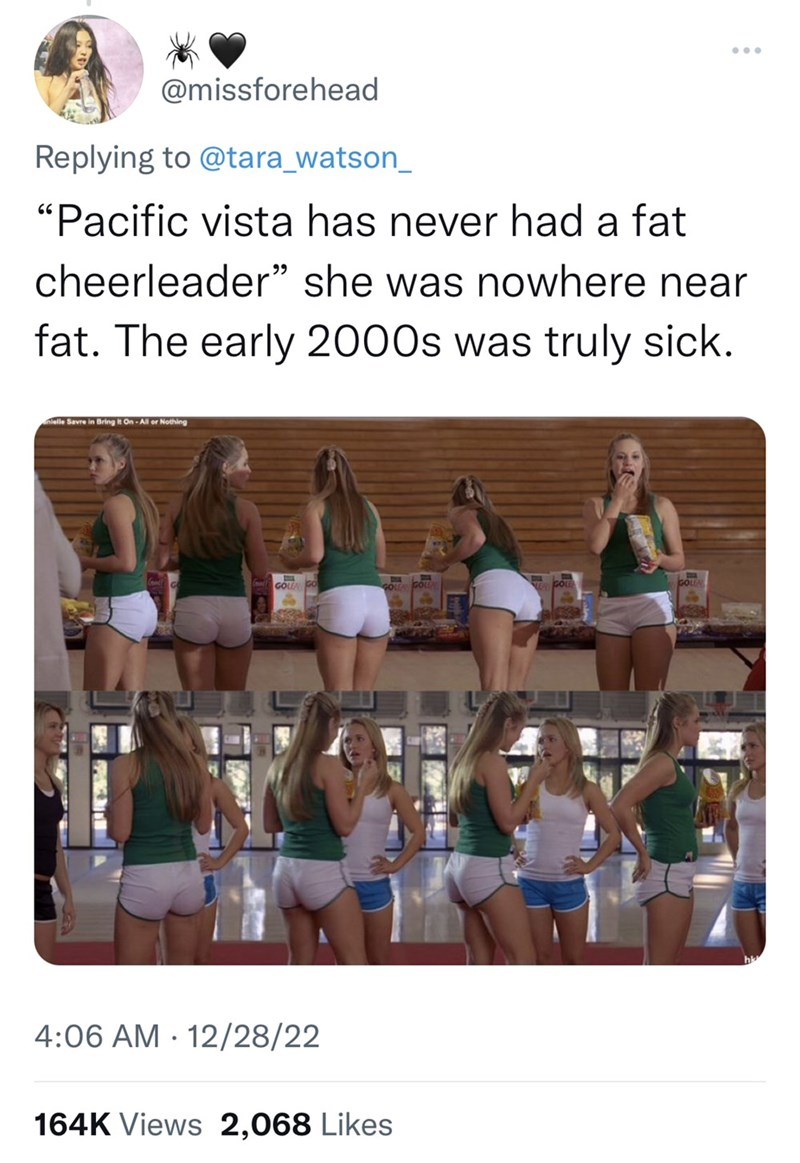 8.
9.
10.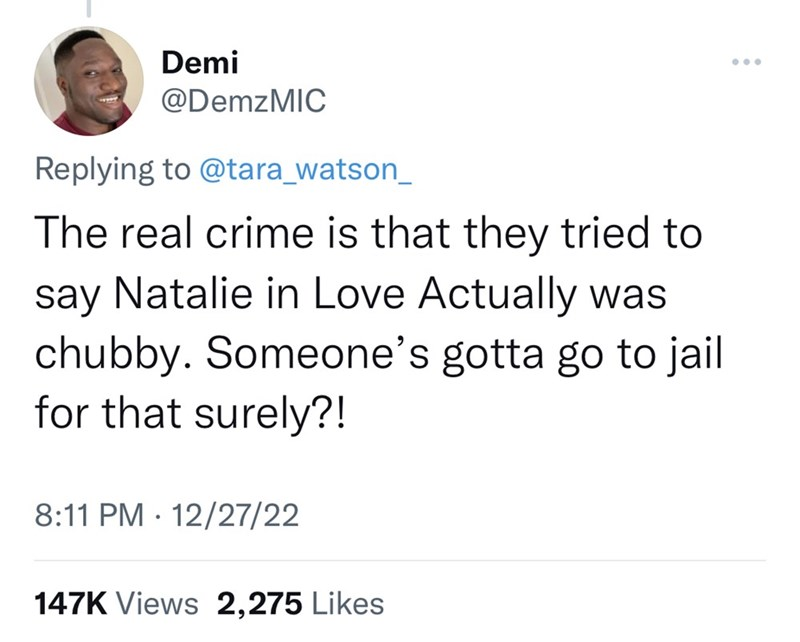 11.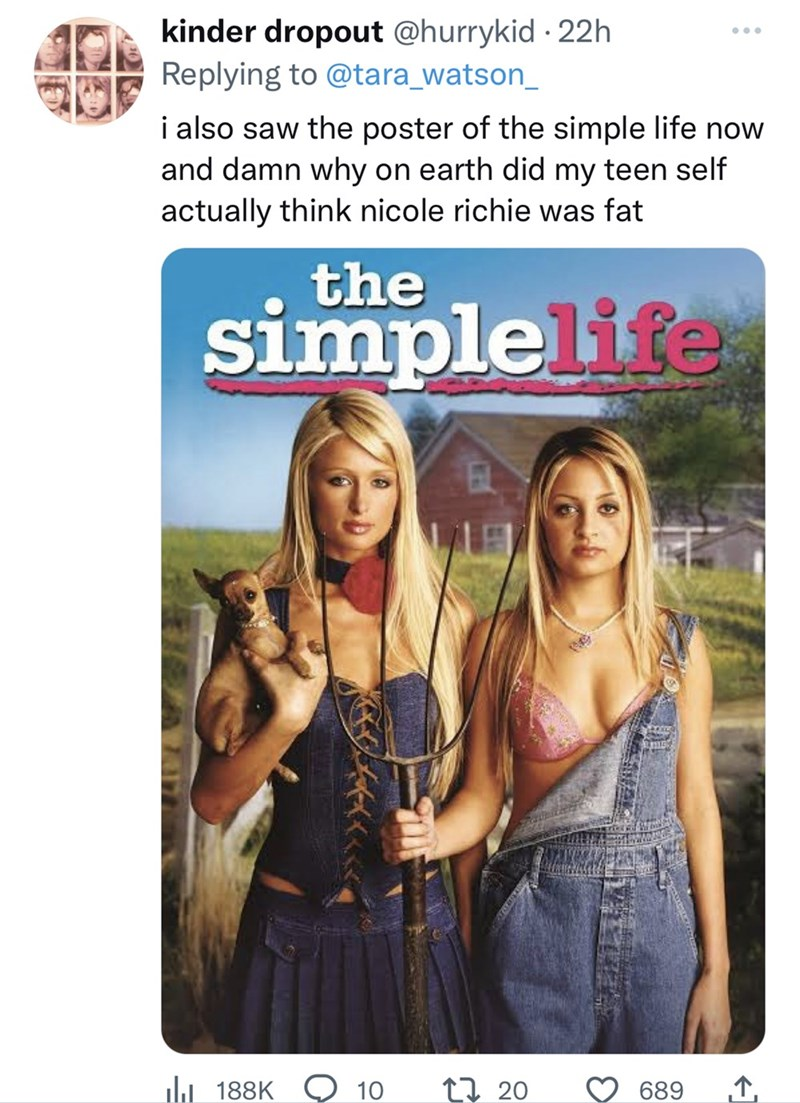 12.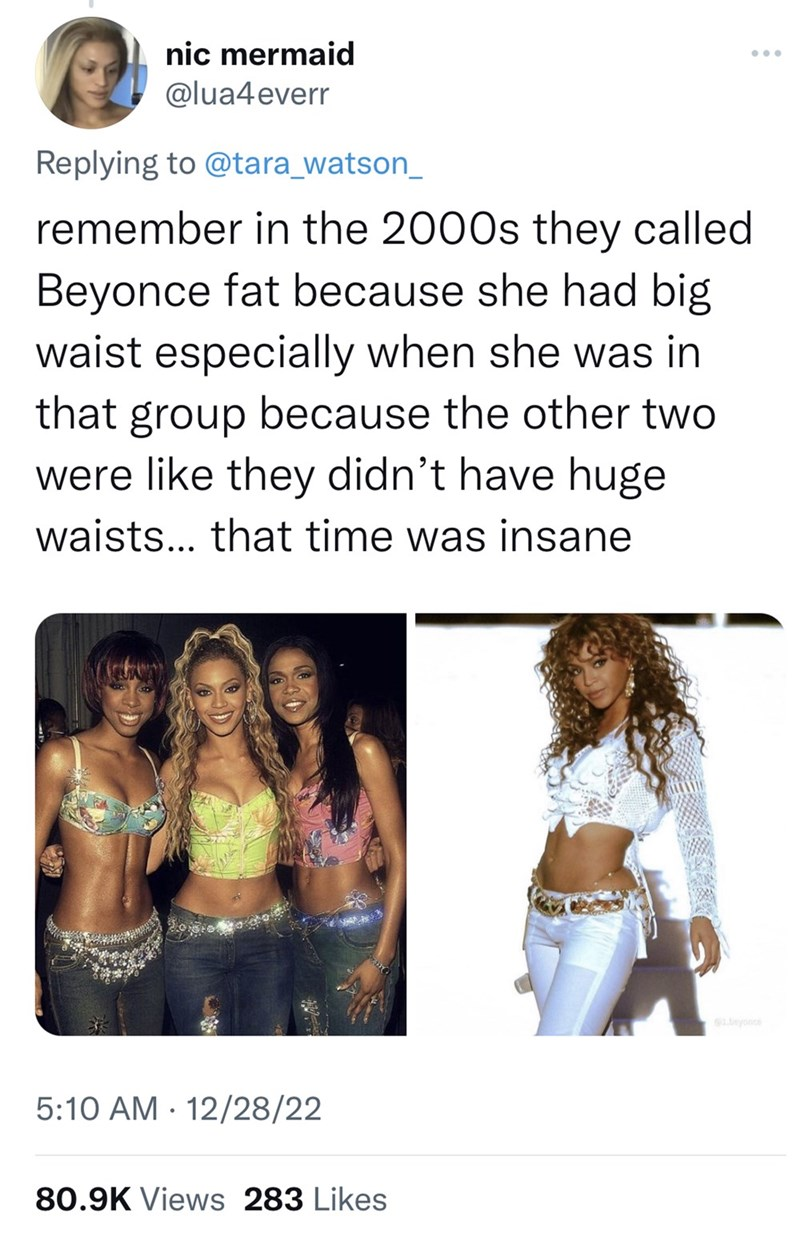 13.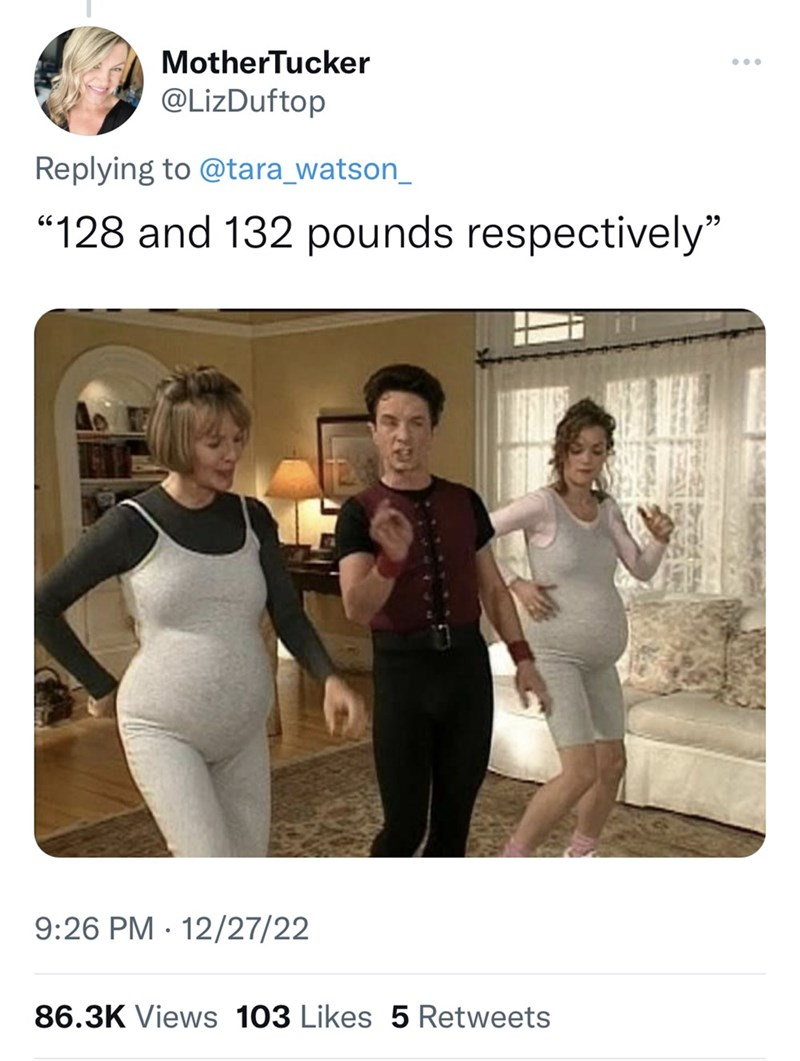 14.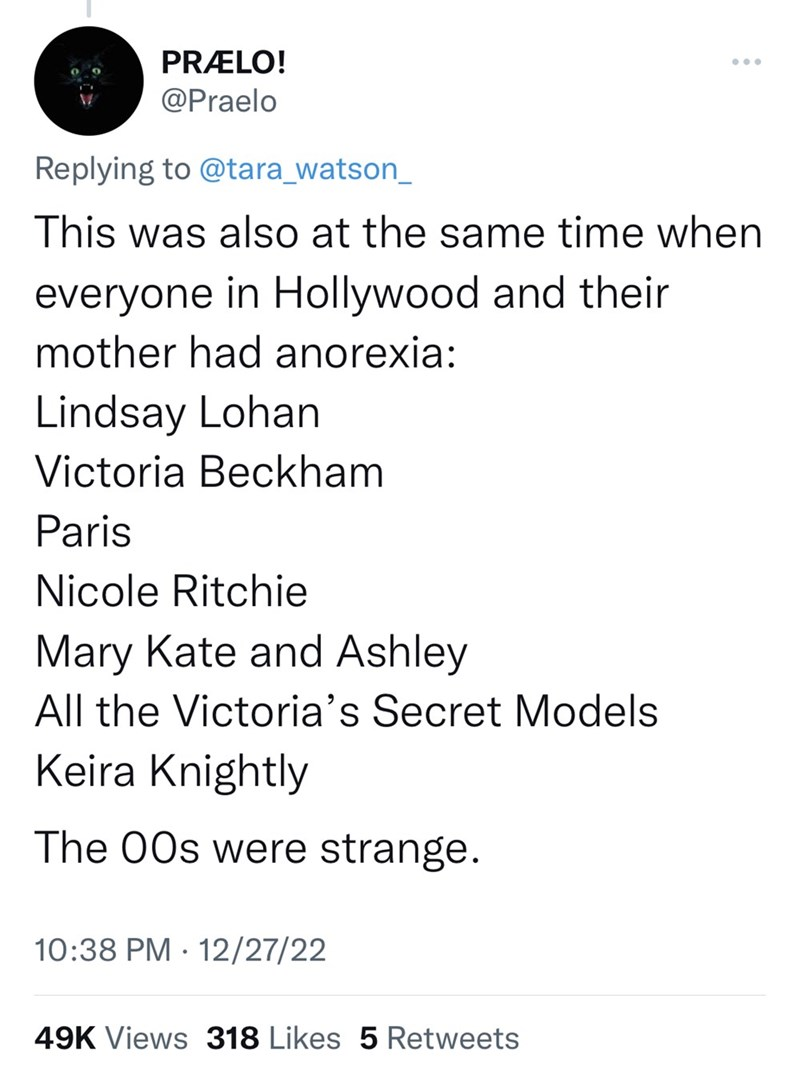 15.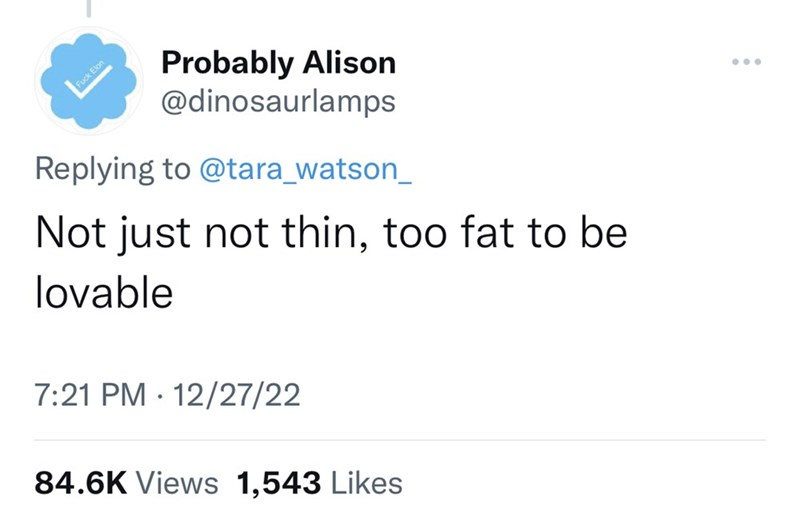 16.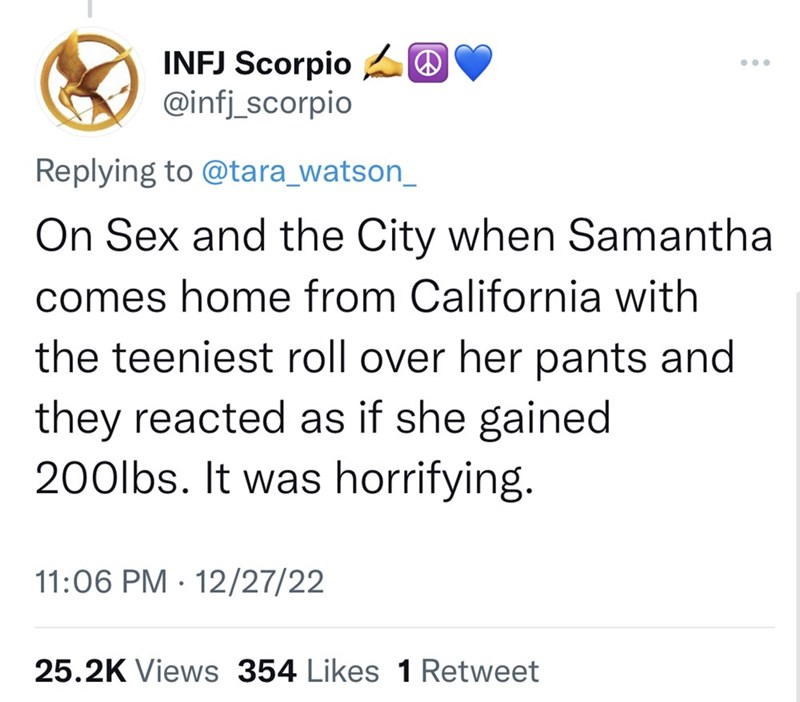 17.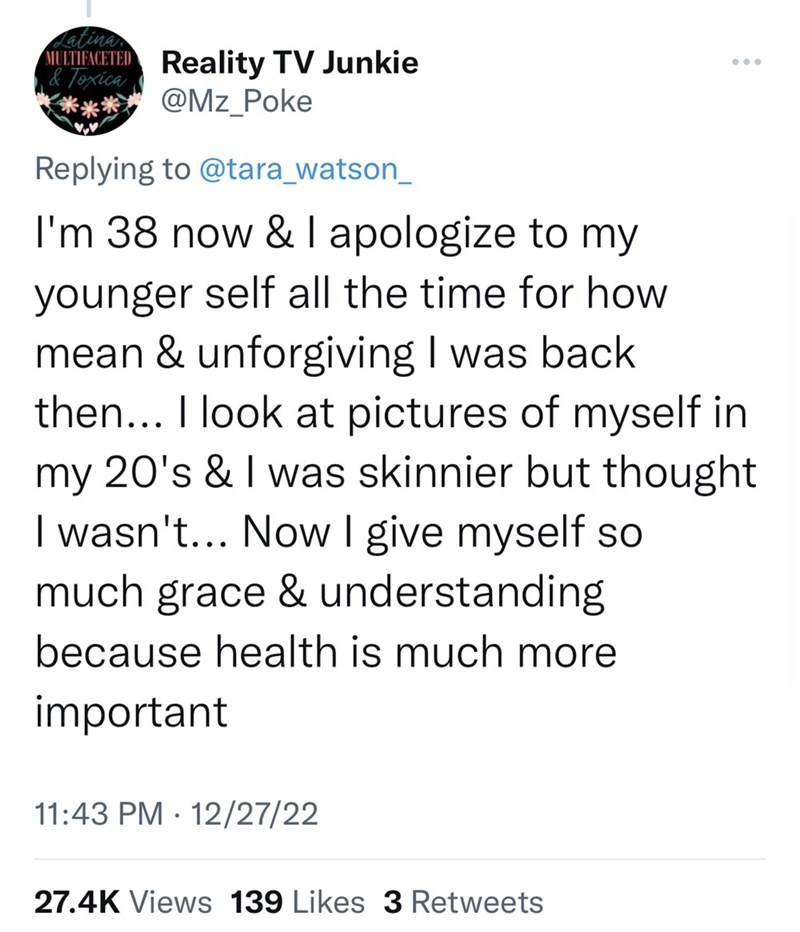 Can you recall a movie, show, or media event that had you thinking "Seriously?"
The early 2000's were definitely a time of low-rise jeans and toxic tabloids. It was the early rise of the Internet and pop culture, with every little beauty "standard" being set for the first time, most were quick to follow and not question the status quo. Let us know of any examples that may have put a damper on your self-esteem back in the day!