The Pedro Pascal meme is here, and Pedro has been dubbed the Internet's daddy. With rolls as The Mandalorian and Joel in The Last Of Us, his onscreen persona has changed a lot since his Game of Thrones days.
In both The Mandalorian and The Last Of Us Pedro is charged with being a father figure to an unruly child. In begrudgingly accepts and becomes that dad we all want. So much so that it has kind of become "a thing." It comes up in interviews all the time.
Here's a recent one:
In the Mandalorian, Pedro plays a bounty hunter begrudgingly saves, then takes on a young alien. As the episodes go on, the bond between them is absolutely beautiful.
You would think the chemistry between a guy wearing a mask the whole time and a puppet would be off the charts, but it is. The show is remarkably good, considering many of the Star Wars movies and shows weren't received well by fans.
In The Last Of Us, Pedro plays Joel, a rough and troubled man struggling to get by in a post apocalyptic world. He begrudgingly takes on a young girl, Ellie, on a mission to save humanity.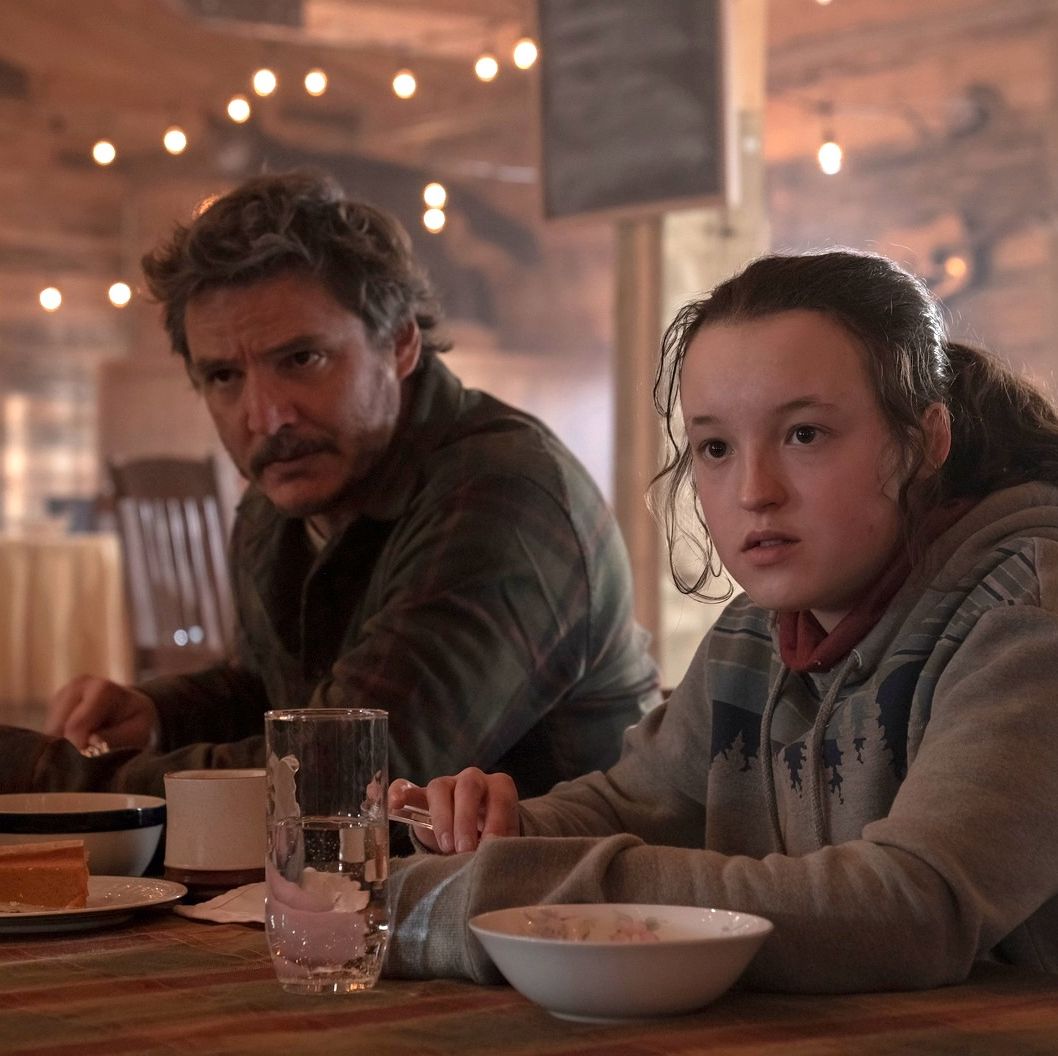 My hope for this show were impossibly high. I played the video game this was based on like, 20 times. It was excellent in every way. The gameplay, the story, the acting — all perfect.
Imagine my delight when this show not only stays fairly true to the game, everyone in it is incredible. The relationship arc between Joel and Ellie is beautiful.
Joel, who loses is daughter, Sarah, in the chaos of the initial outbreak 20 years before, now is as jaded as he is exhausted. When circumstances arise that place Ellie in his care on a mission to save humanity, Joel rises to the occasion, and yeah you guessed it, becomes that dad we all want.
With these two hit shows going at the same time, it was only a matter of time before we were going to see the Pedro Pascal meme and twitter jokes about him being the Internet's daddy.
1.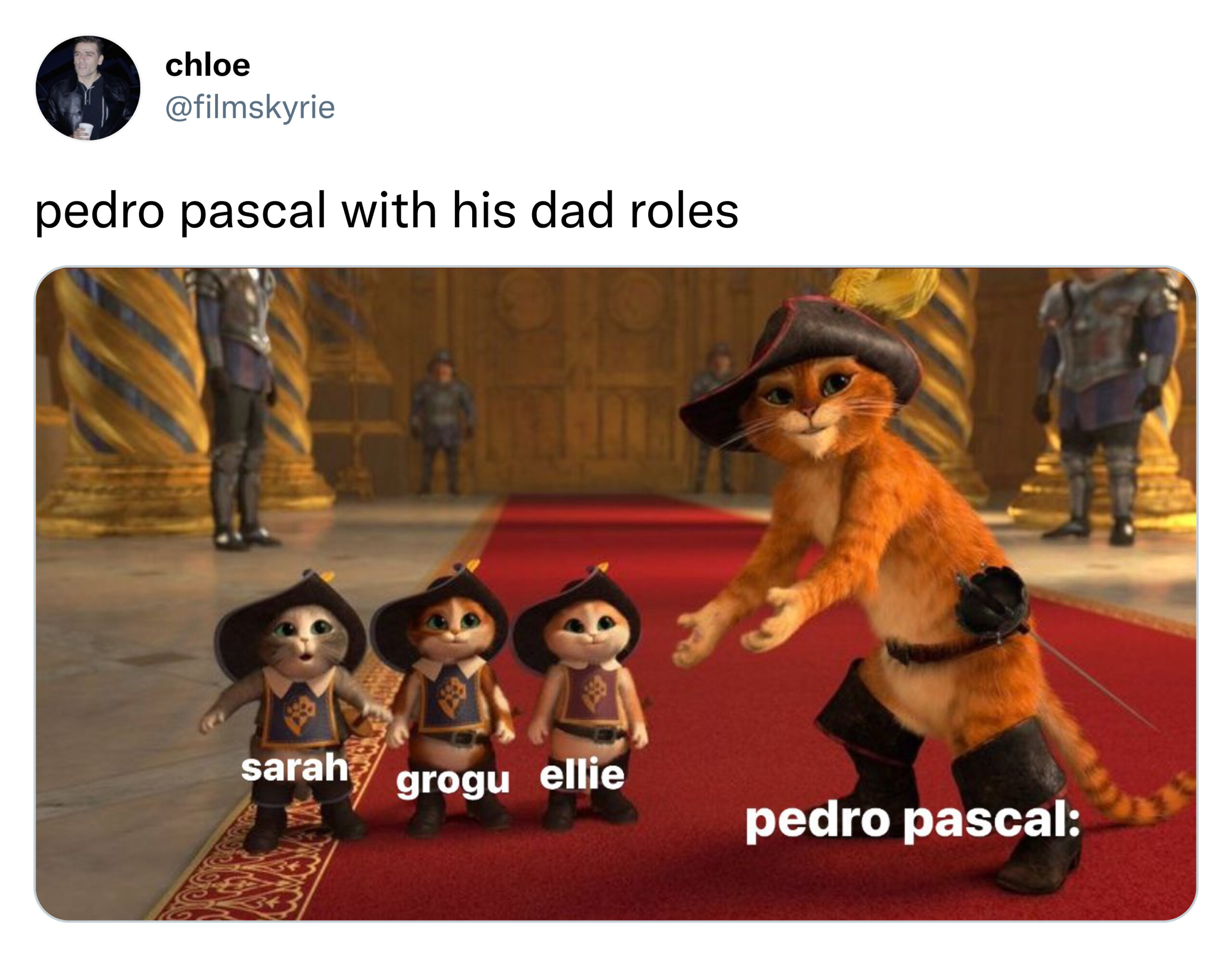 2.
hollywood: "so there's this role of a single dad-"

pedro pascal: pic.twitter.com/541KEKZTZY

— ً (@wrathsemilia) February 22, 2023
3.
4.
5.
6.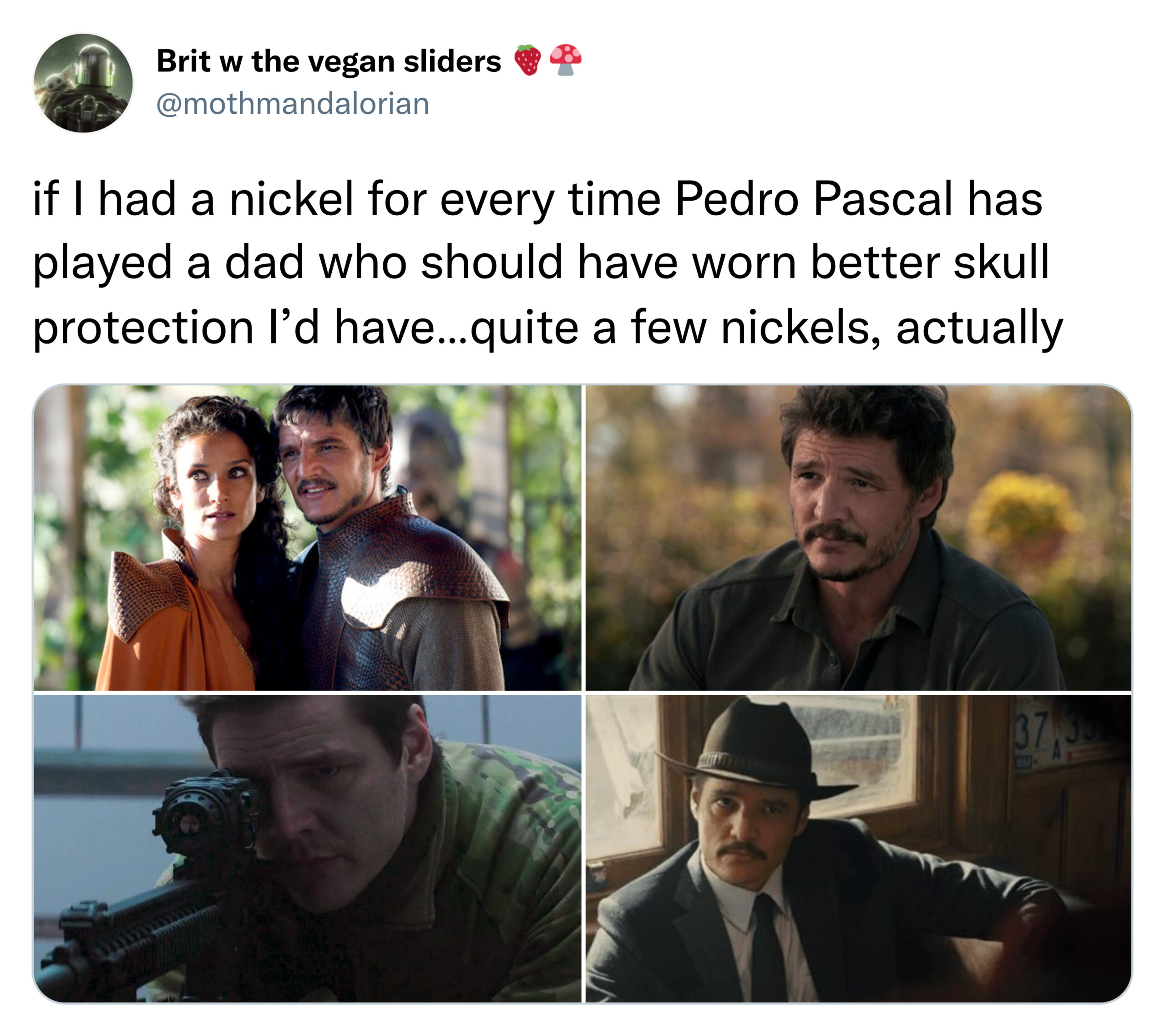 7.
8.
9.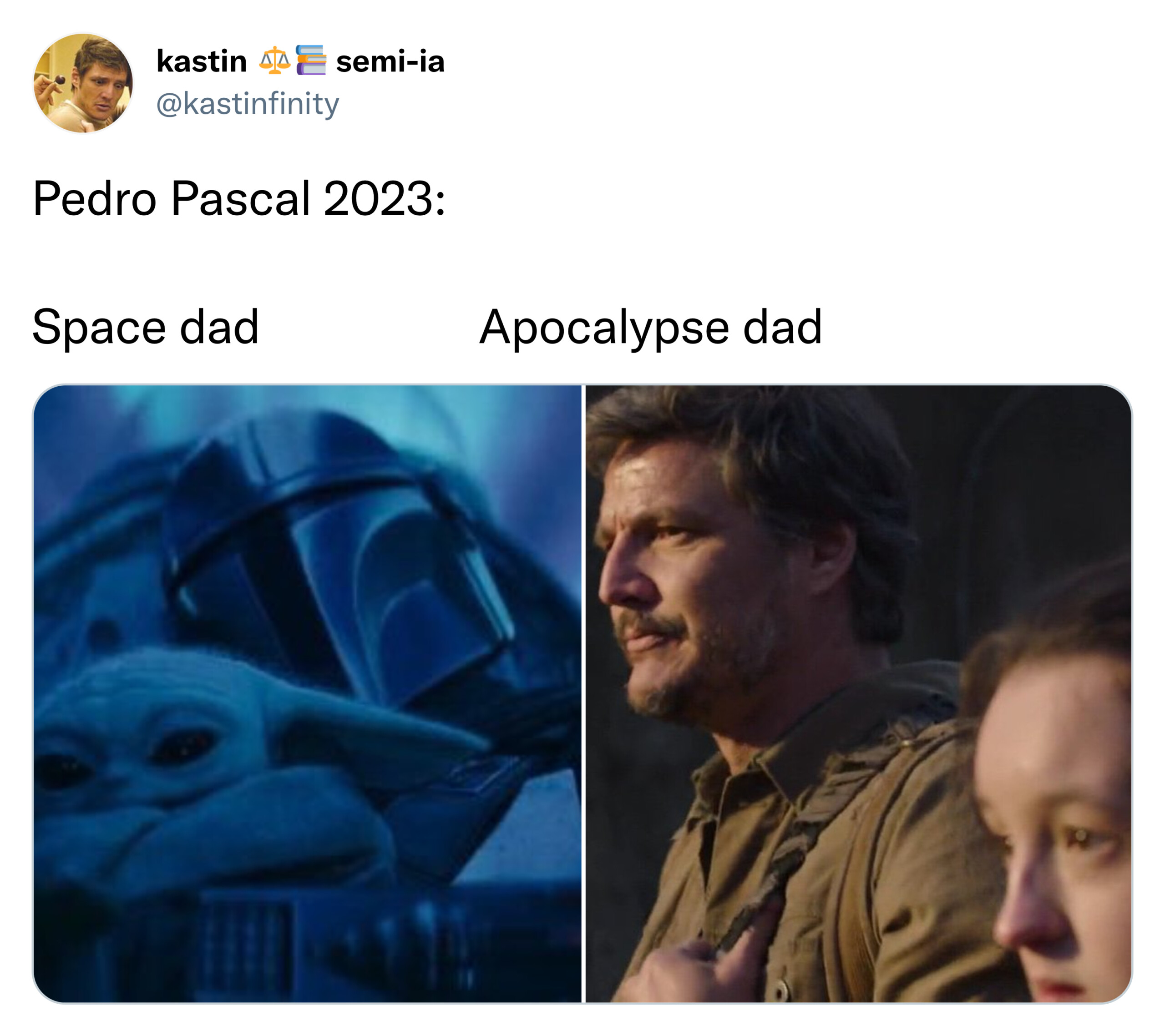 10.
11.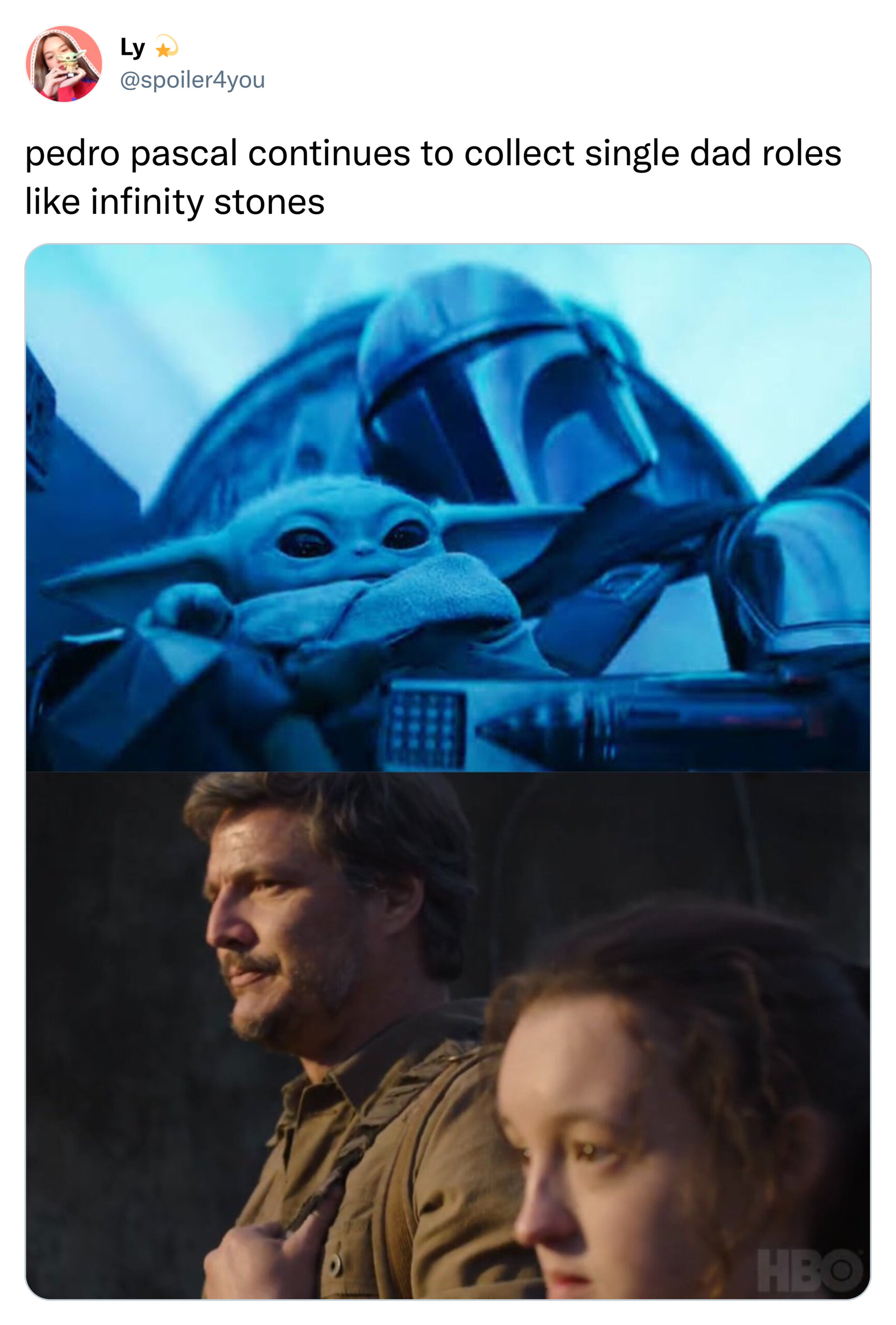 12.
13.
14.
15.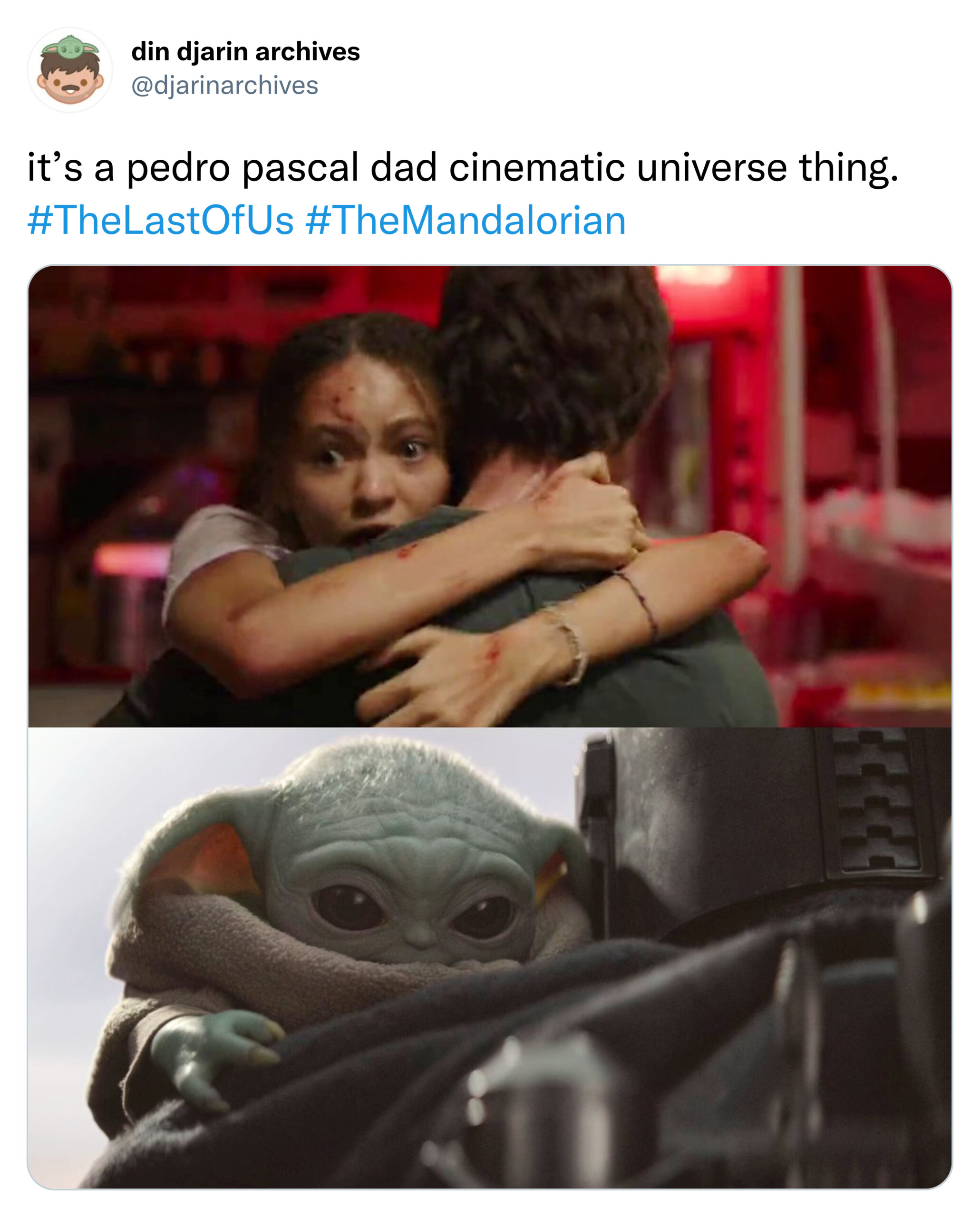 16.
17.
18.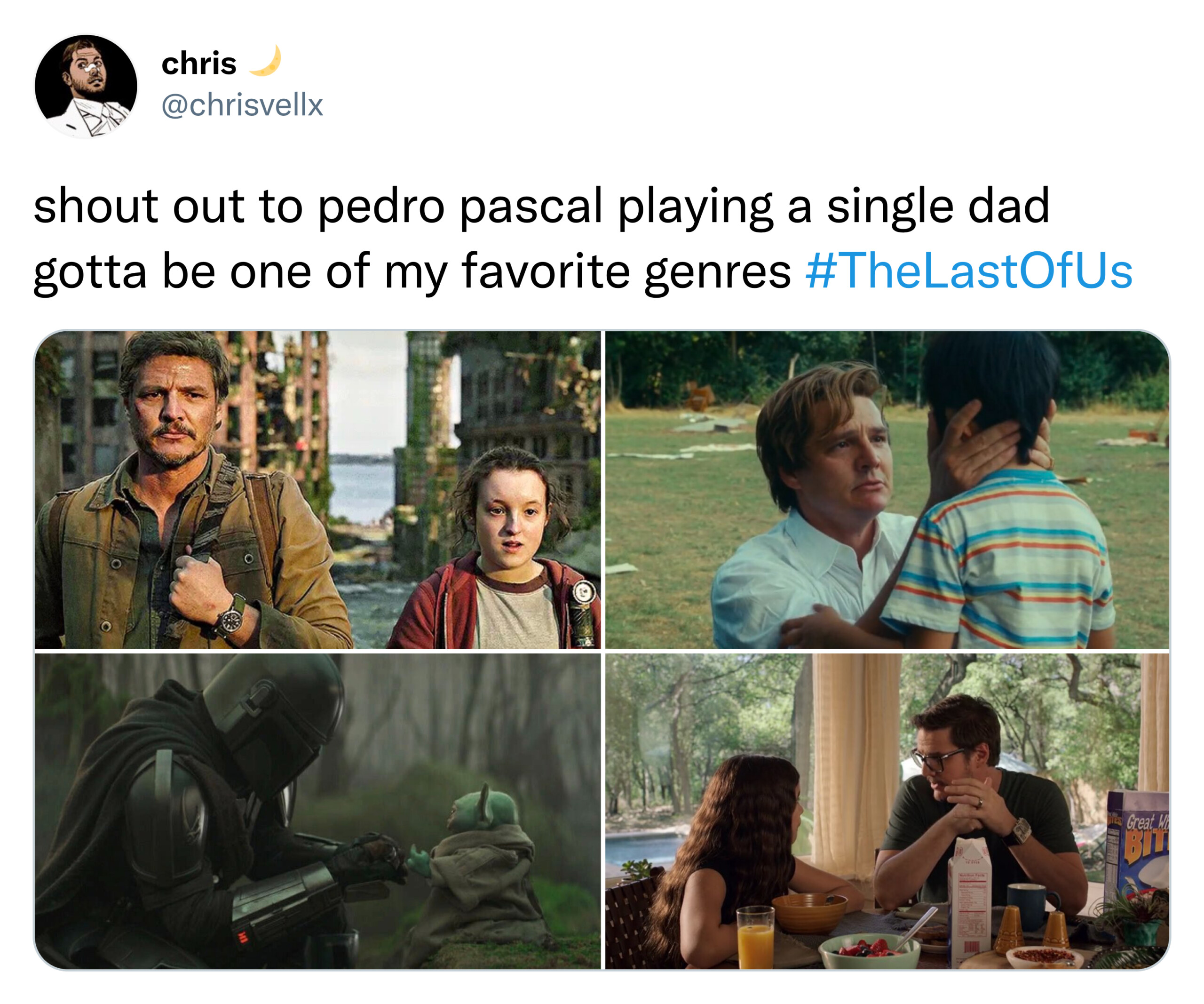 19.
20.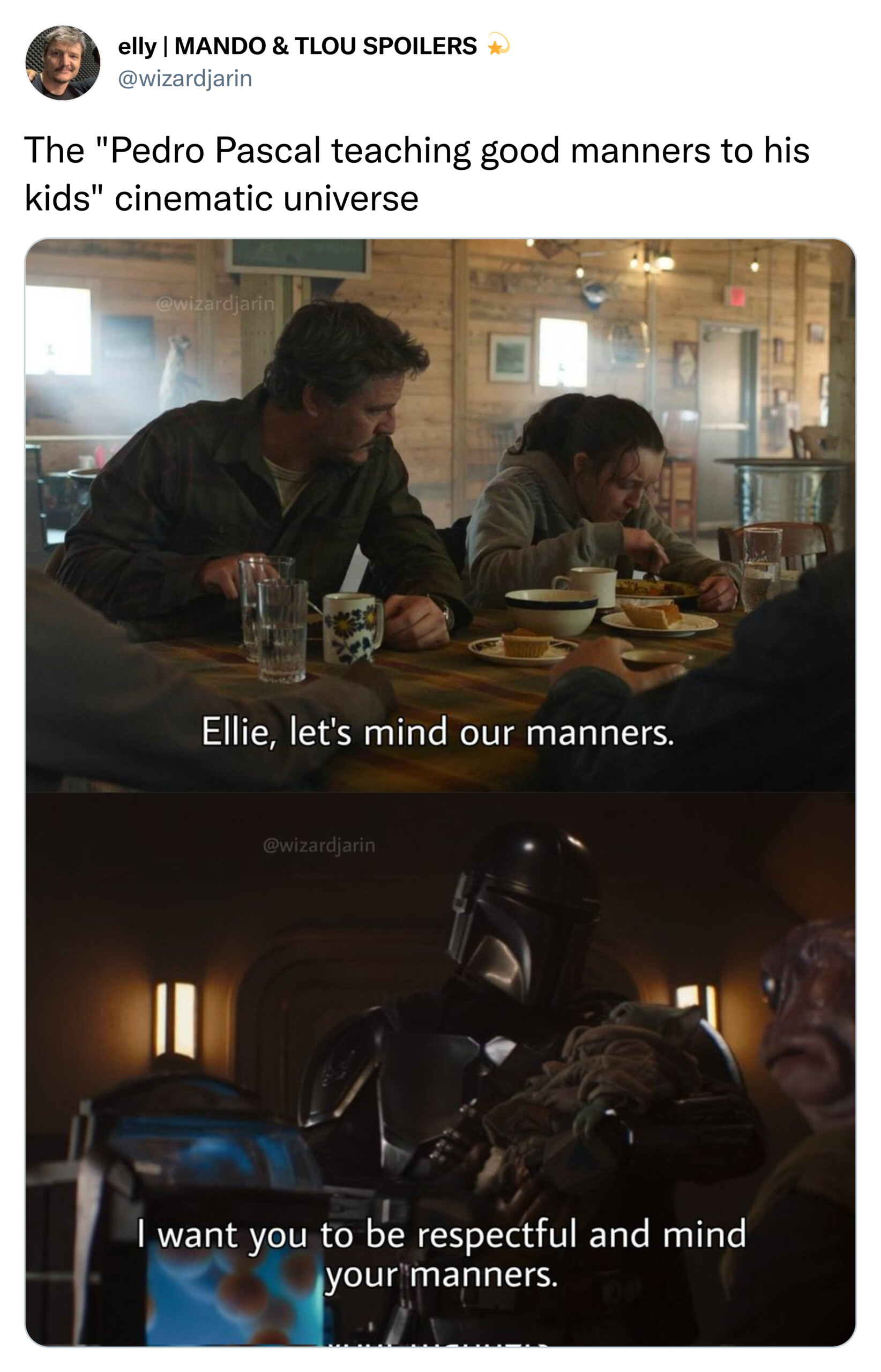 21.