Have you heard of "rainbow washing?" Basically, it's when a company adds rainbows to their merchandise or logos to appear more LGBTQ+ inclusive, but in reality they're not doing anything practical to support them.
Every June, you'll see a flood of these logo changes, rainbow products, and seemingly good natured pride tweets from these companies and little of the profit actually goes to charities for LGBTQ+ people.
While some people might think, "it's the thought that counts," it really, really isn't. The thought only counts when your aunt paints her nails rainbow or your dad hangs your flag to support you. If it's a major corporation, the thought doesn't count. Their money does.
People on Twitter have been roasting companies who definitely deserve criticism for putting half the effort in. Here are some of the best ones we found:
---
1.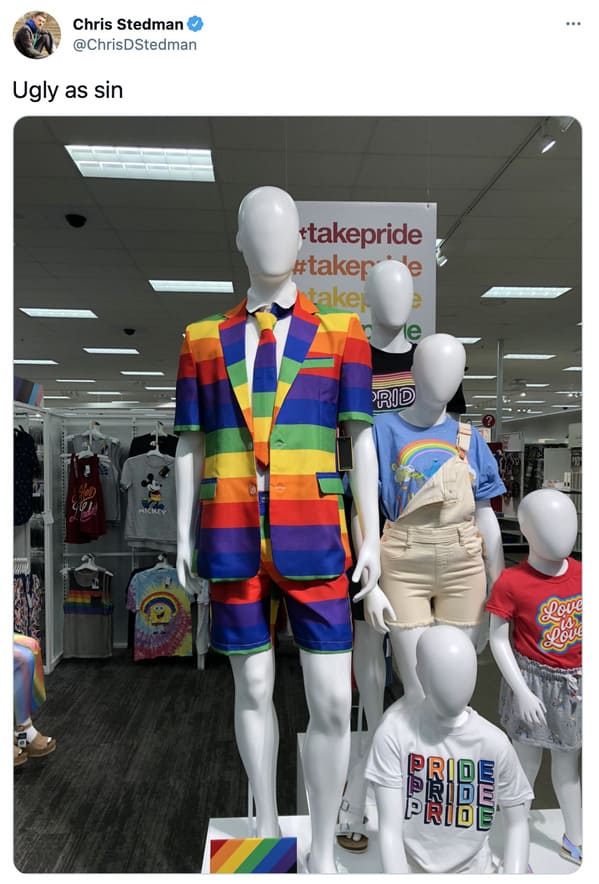 2.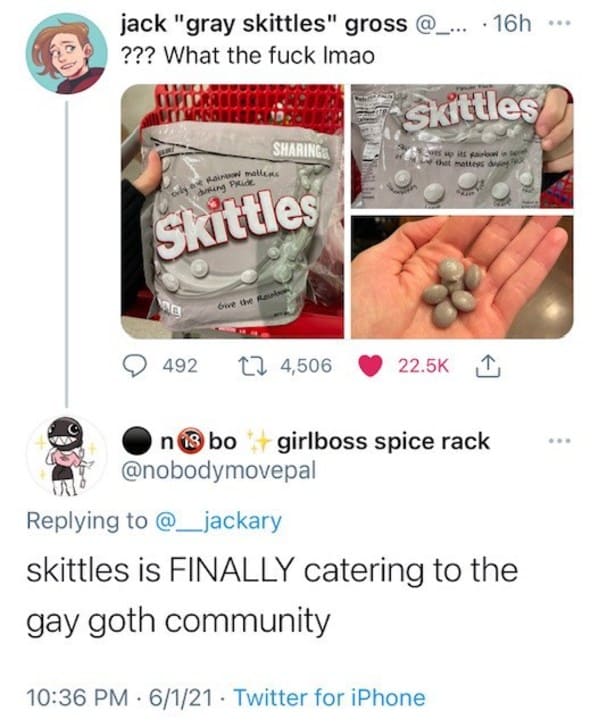 3.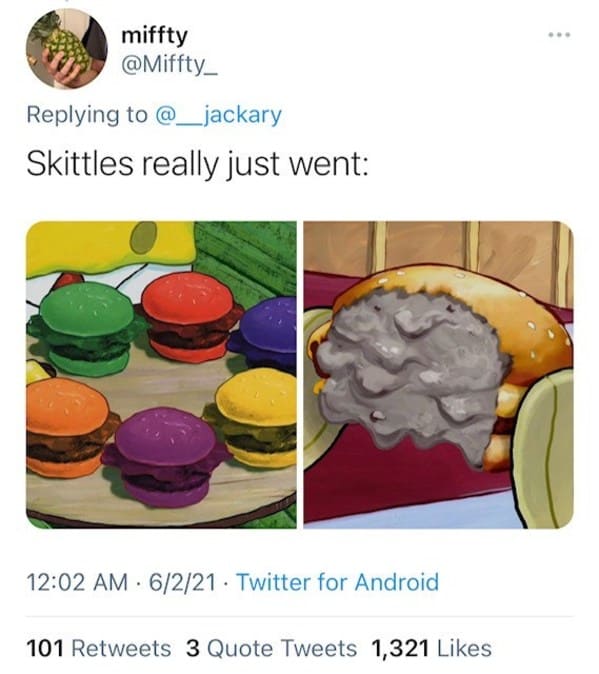 4.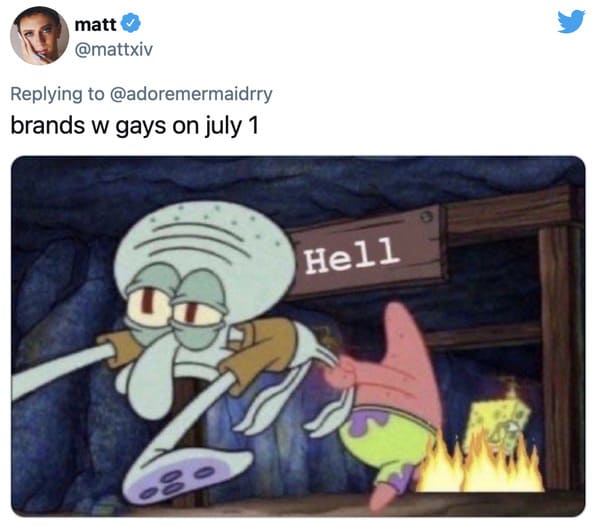 5.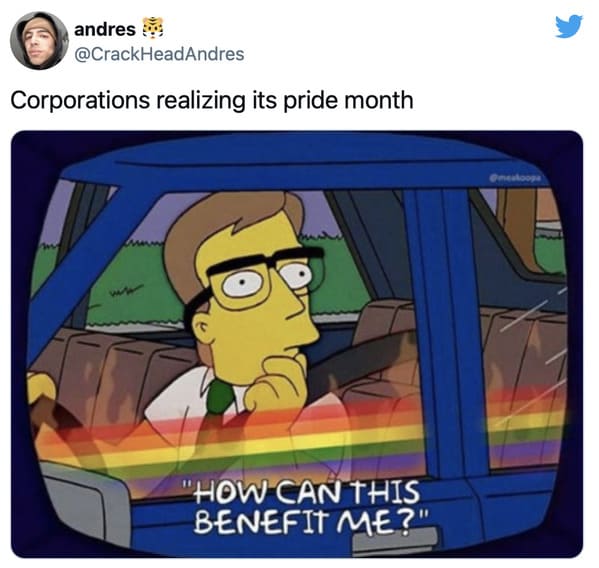 6.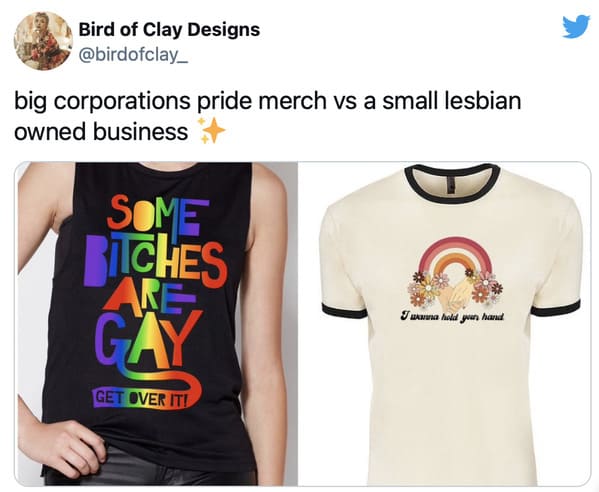 7.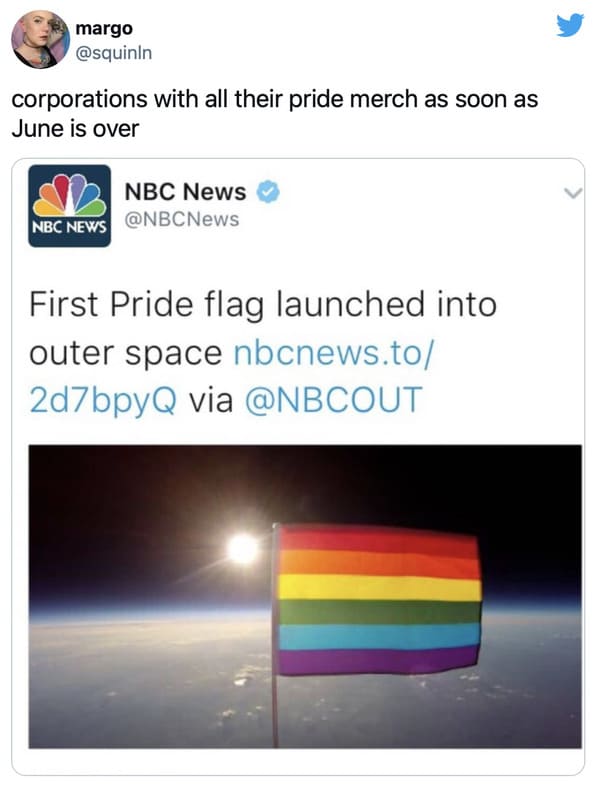 8.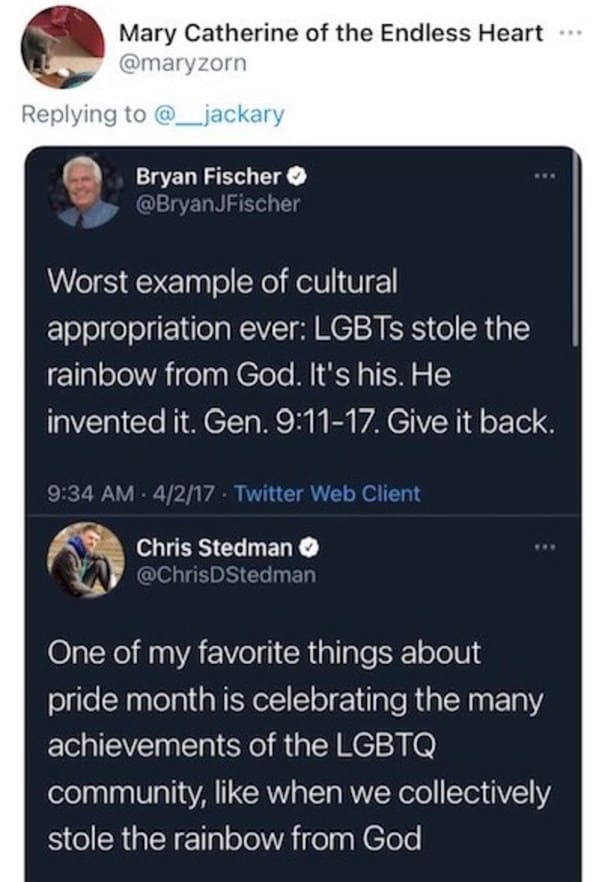 9.
Brands 11 months out of the year: What's a gay person?

Brands during Pride month: pic.twitter.com/TobcaskXZr

— Keaton Patti (@KeatonPatti) May 29, 2021
10.
Corporations to gays during Pride pic.twitter.com/REgjylP6LY

— Connor Lounsbury (@ConnorLounsbury) June 1, 2021
11.
Brands reaching out to influencers for Pride content pic.twitter.com/YSmCe0fk7T

— Ben Yahr (@benyahr) May 31, 2021
12.
brands slapping ugly ass rainbows all over their merch every year to profit off pride month pic.twitter.com/l1gJN10cuP

— lofi hip-hop beats to throw neck to (@FeelingFisky) May 29, 2021
13.
Brands during Pride pic.twitter.com/y4WQP56G14

— Shiro Sirius (@ShiroSirius) June 29, 2017
14.
happy pride. since i am now a brand i am ofc gay as hell this month.

— hasanabi (@hasanthehun) June 1, 2021
15.
Brands when pride month ends: pic.twitter.com/xgyMAvtN5z

— 🥖 Kéké 🥖🔜 AC (@Kekeflipnote) May 21, 2021
16.
Brands right before putting out the ugliest pride merch you've ever seen pic.twitter.com/IkNPGIiVJL

— Bob (@tweetsbybob_) June 1, 2021
17.
Corporations during Pride month: pic.twitter.com/NXnUBVRp1Y

— Darius Morgendorffer, MSW (@conspiracylife) June 1, 2021
---
More Corporations Right This Way: