Higher education costs money — and in America, it costs a LOT of money.
I am STILL repaying my loans from my private university education and I not only had a scholarship but also graduated an entire year early. I still had piles of debt.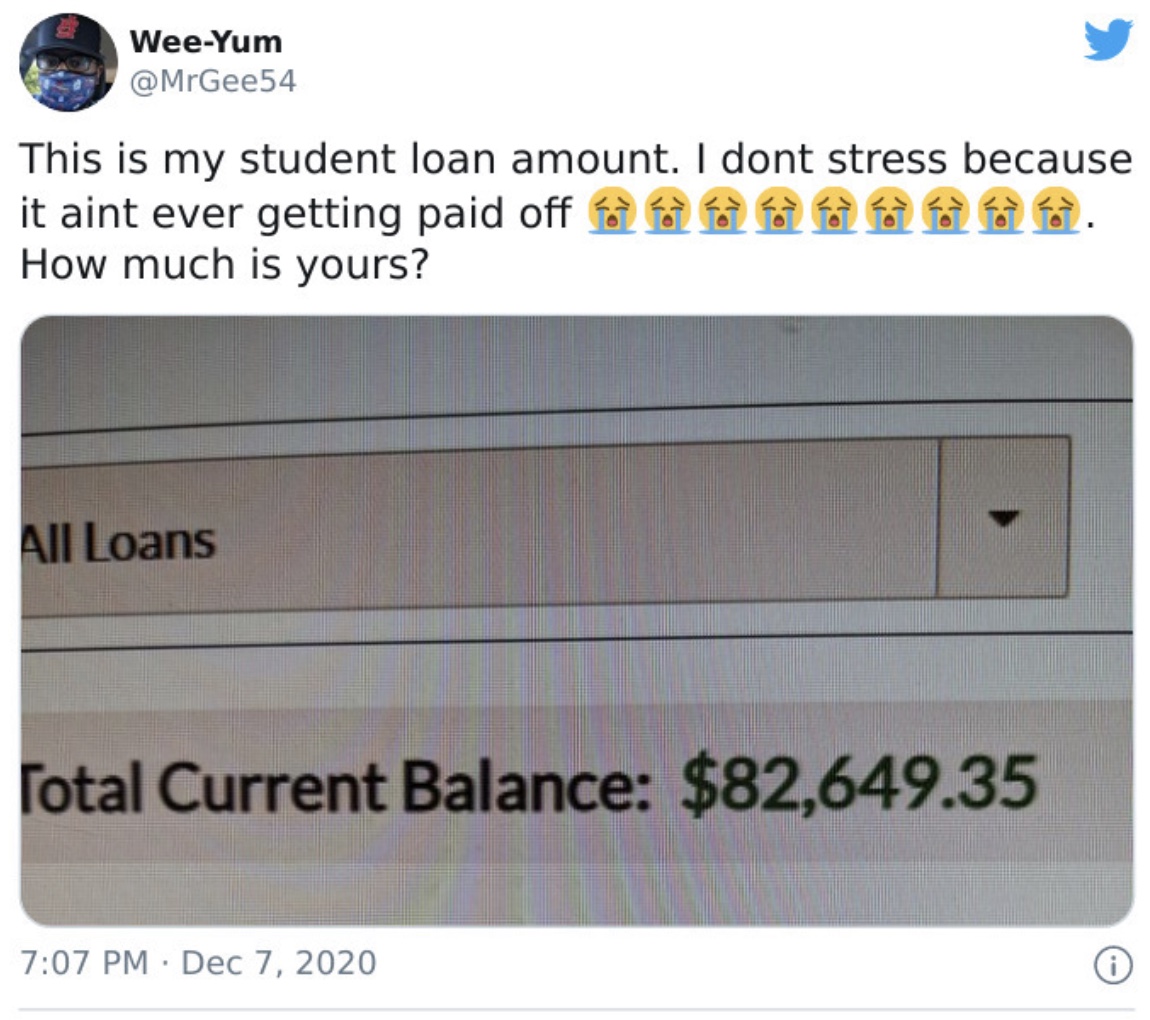 And look: I learned a lot. I definitely value the education I received. But do I value it to the tune of lining bank-owners'-pockets? Not really.
But my loans were far, far less difficult than some of the tweets in a thread started by American Wee-Yum, who showed a screenshot of his student debt amounting $82,649.35. "This is my student loan amount," he wrote. "I don't stress because it ain't ever getting paid off."
Here were some of the replies.
1. More than we started

2. 13 Years Out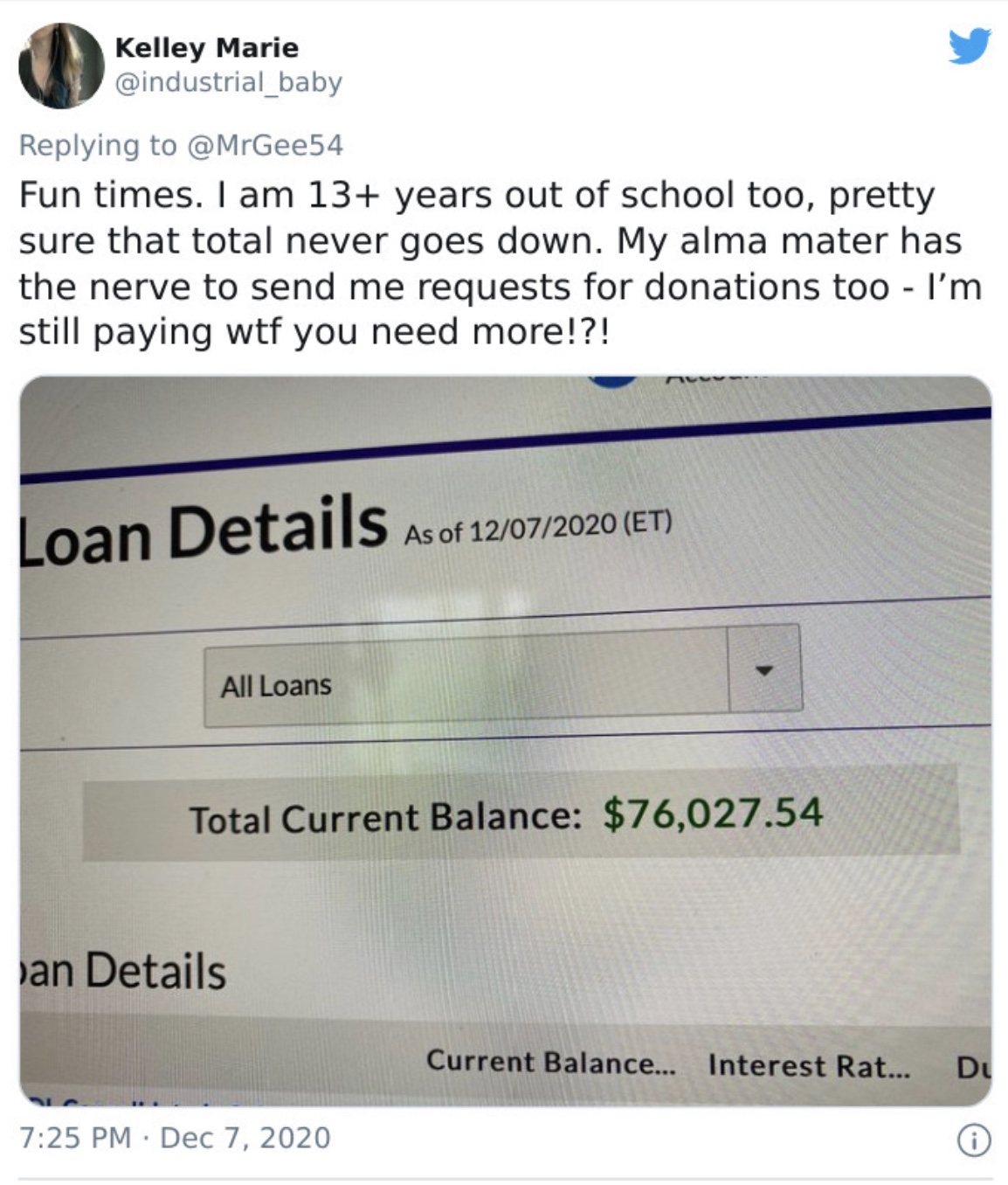 3. Paid over 100k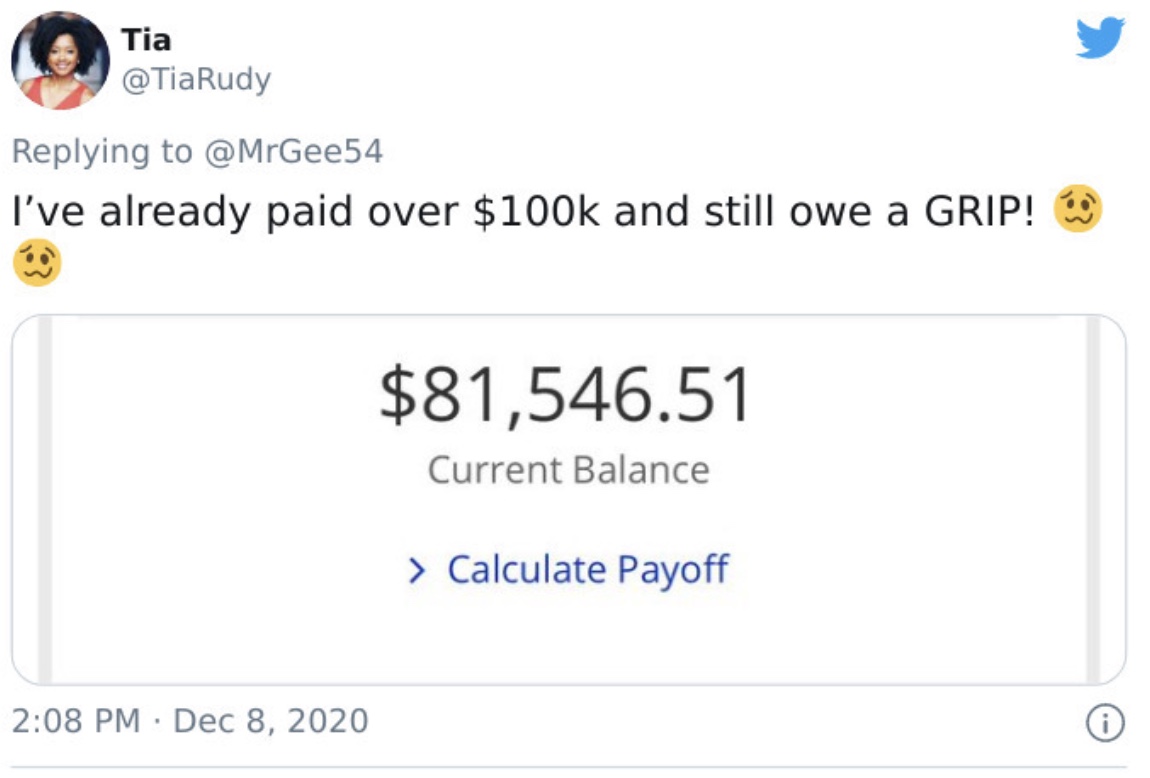 4. YIKES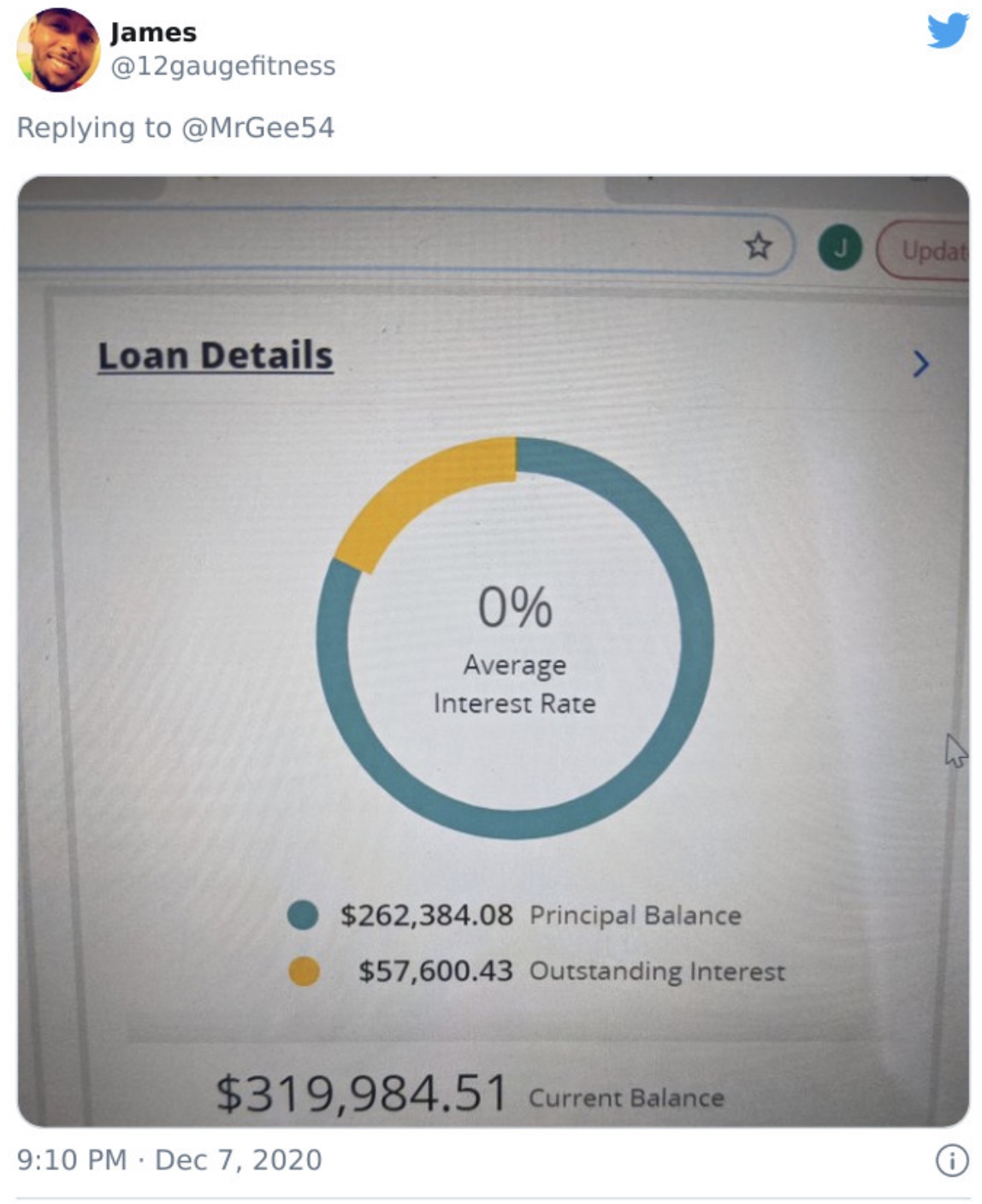 5. Masters

6. Baby daddy

7. The Lord's battle
8. No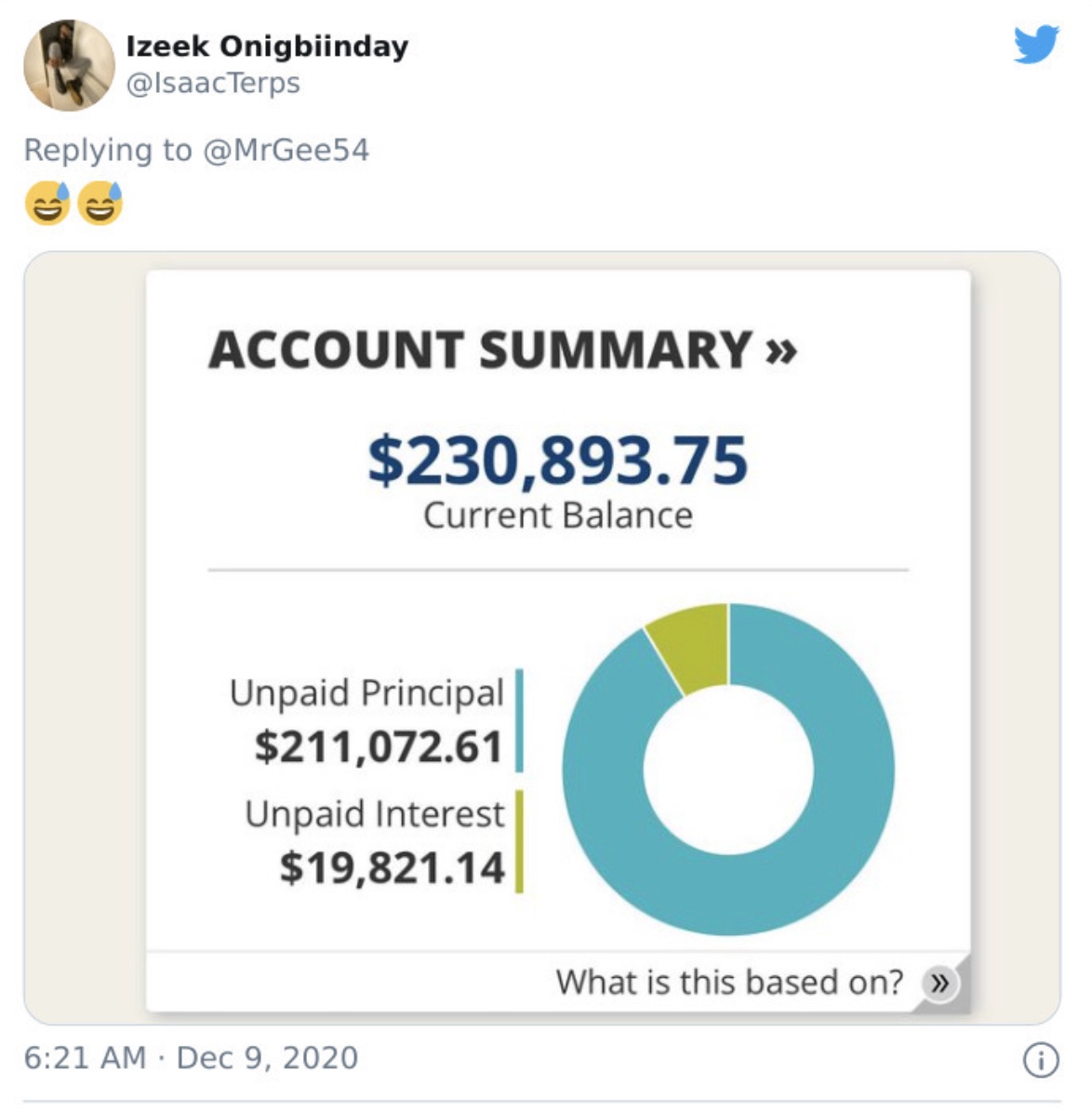 9. 94K!?

10. Current balance
11. Far over 60k and graduated in 91.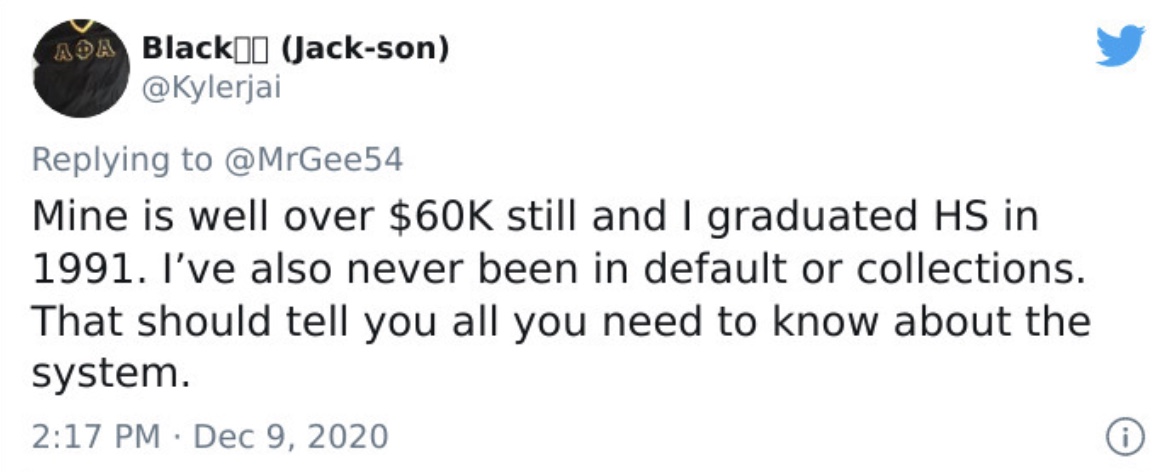 12. Woof.
13. 105,000!?
14. Not a doctor
15. Good luck

16. Worst degree
17. Just the interest
18. It's everyone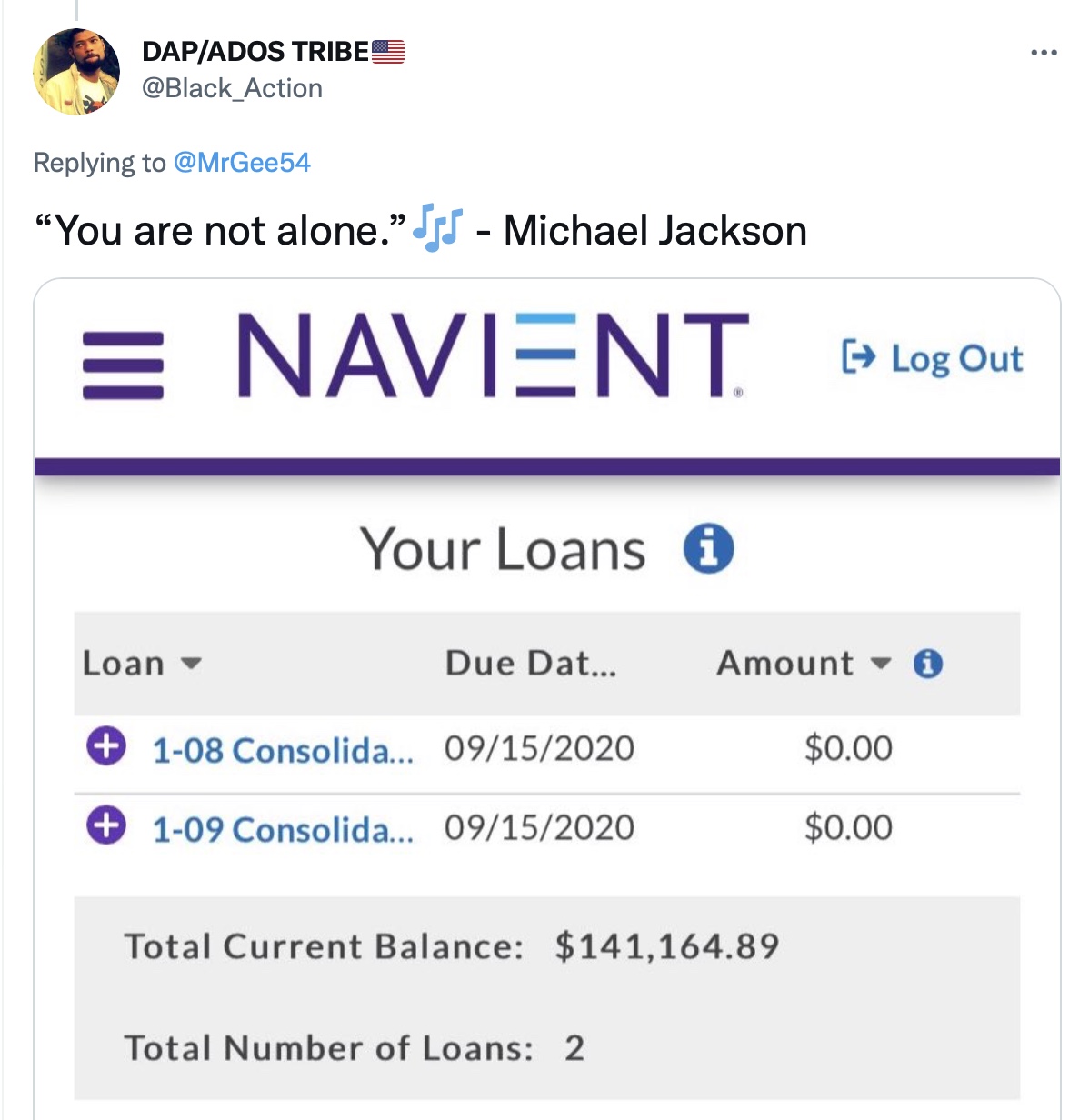 19. Still not done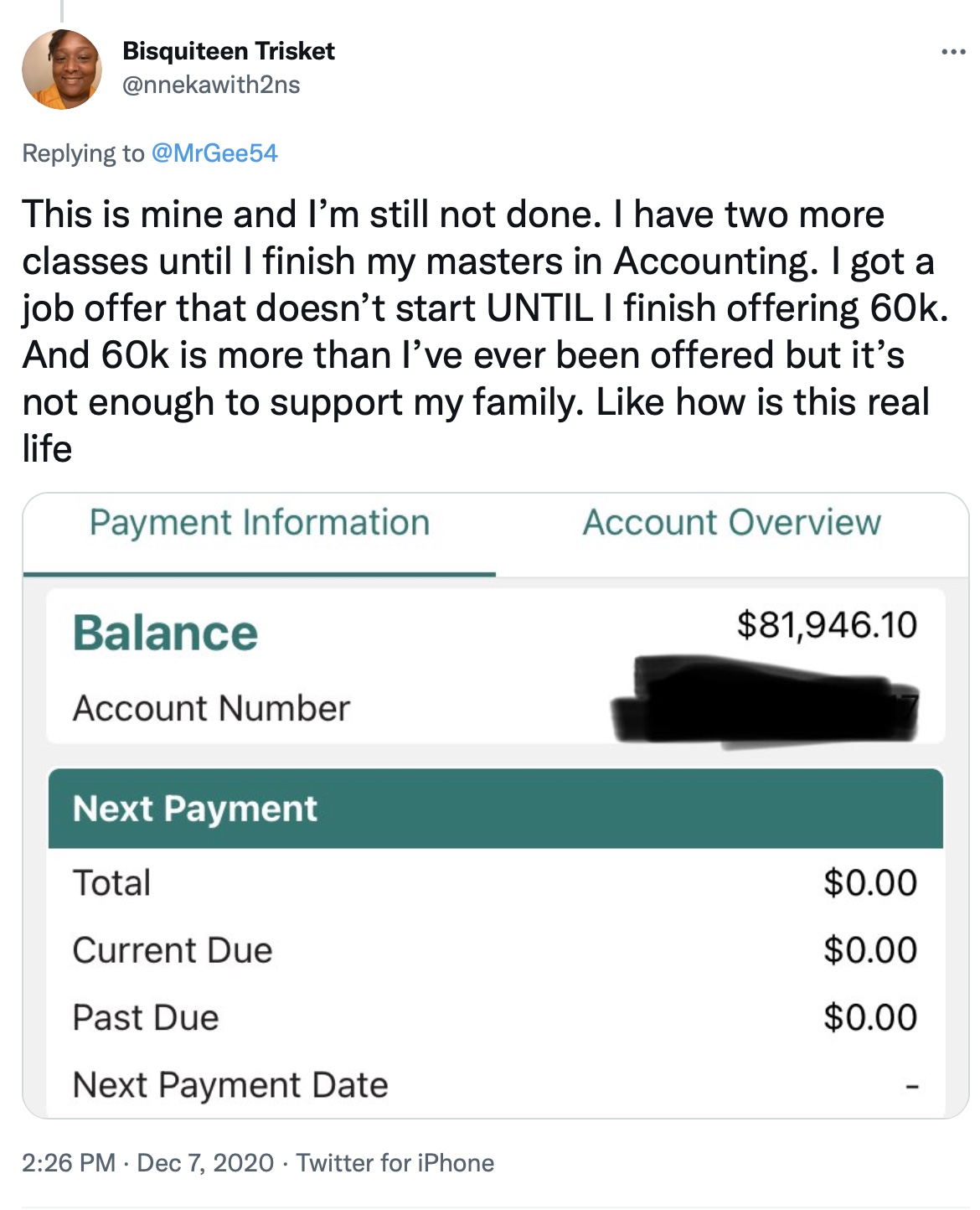 20. Nope.
More like this: