Super Bowl LVII may have featured ads that asked us to scan QR codes and what looked like dancing marshmallows during Rihanna's halftime performance.
Still, it was the first Super Bowl game to feature two black quarterbacks, and at least there were no crypto commercials this year (I wonder why), plus the game itself came down to the wire, with the Chiefs wrestling the Lombardi Trophy from the near-grasp of the Eagles, 38-35 with a last-second field goal.
All-in-all, actually a pretty fun game to watch. Or as this guy put it:
But we don't care as much about the commercials and the game these days do we? We care about who had the funniest meme or best Tweet about Super Bowl 2023.
Read also: The Internet Is So Thirsty For Super Bowl Quarterback Jalen Hurts, Well, It Hurts
Thankfully, we stayed up way past our bedtimes to compile the absolute best of the best we saw (and we only see the best, so there.)
Funniest Super Bowl Memes & Tweets Of 2023
1. Hey, some people just don't like the "big game" and that's OK. Hitch was a good movie!
2. Oh no!
3. I mean, he is an Eagles fan, so it makes sense.
4. I'm with the boomers on this.
5. It wouldn't be a Super Bowl without a "Superb Owl" tweet, and as long as it's from the National Park Service, I'll allow it.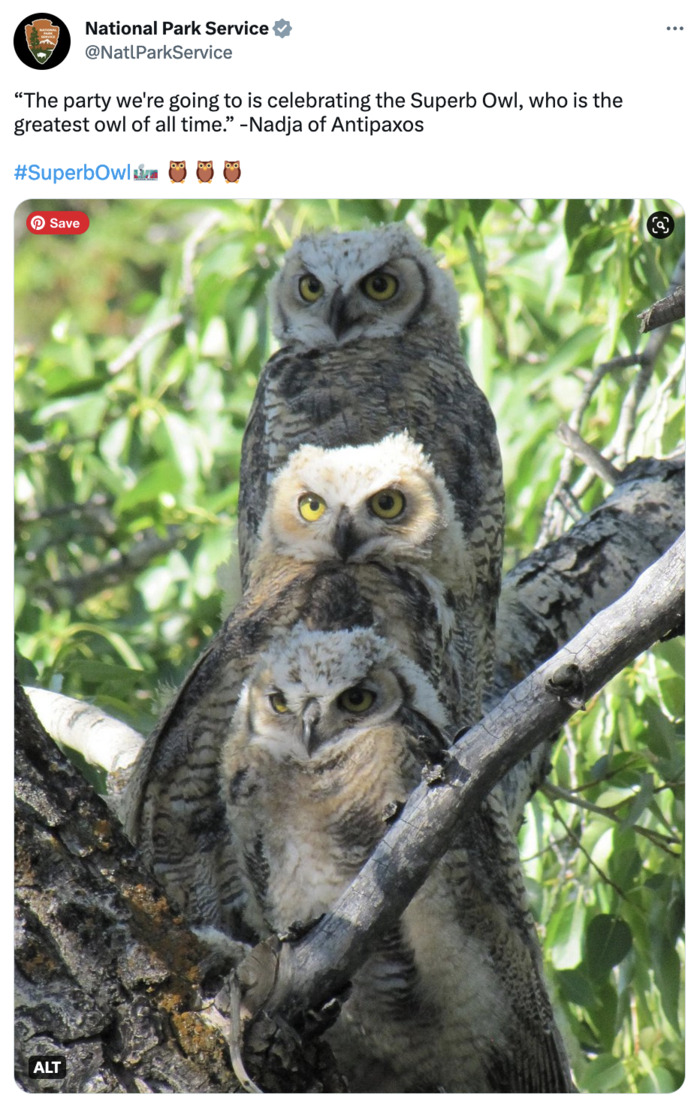 6. I think the timeline The Flash should have changed is his own.
7. Ok technically Adele at Super Bowl LVII hasn't become a meme YET, but familiarize yourself because it's about it
8. Gotta love a good doink.
9.
10.
11.
12.
13. "Dude With A Sign" is probably right.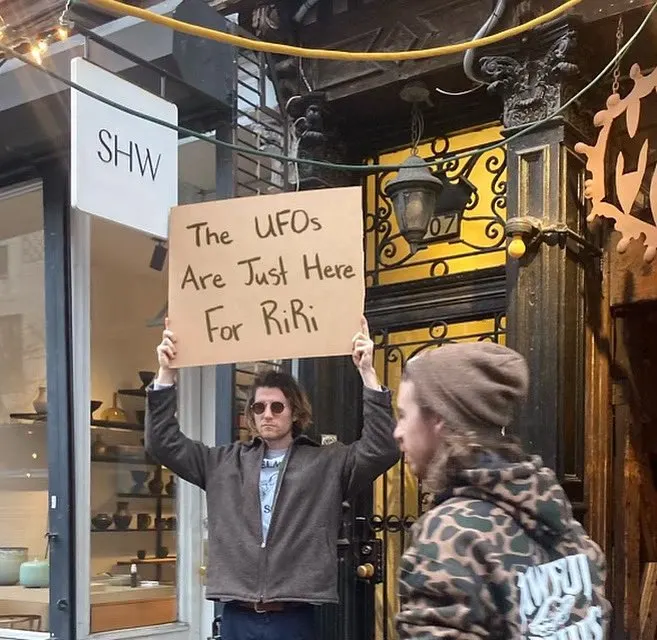 14. Everyone had a hot take on the marshmallow dancers.
15. Just like the Super Bowl itself, the Rihanna memes were the best part.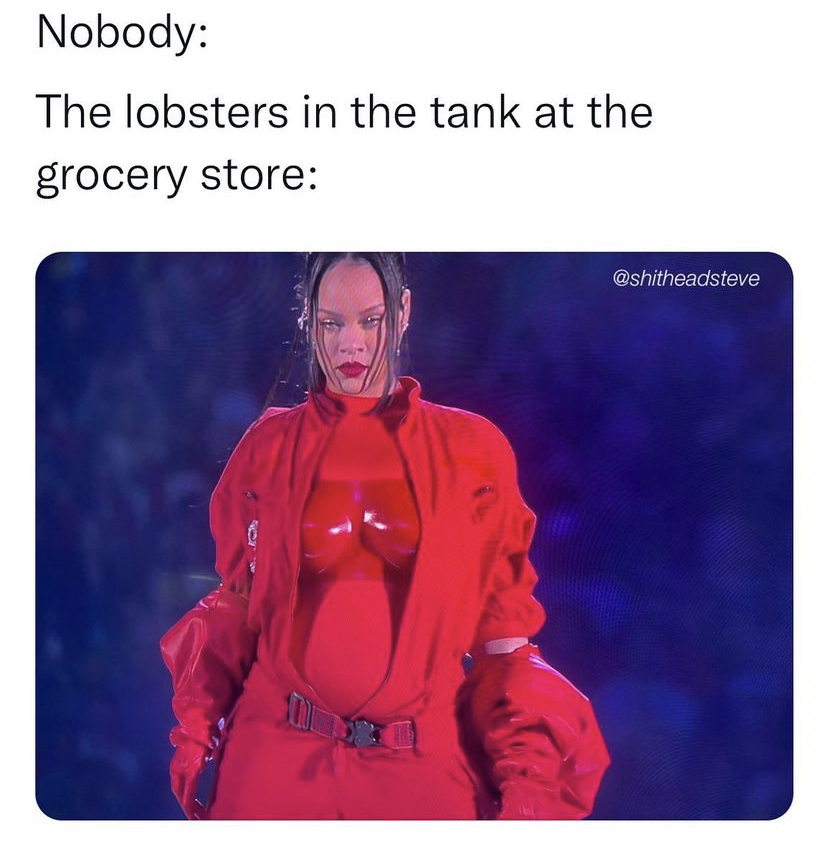 16.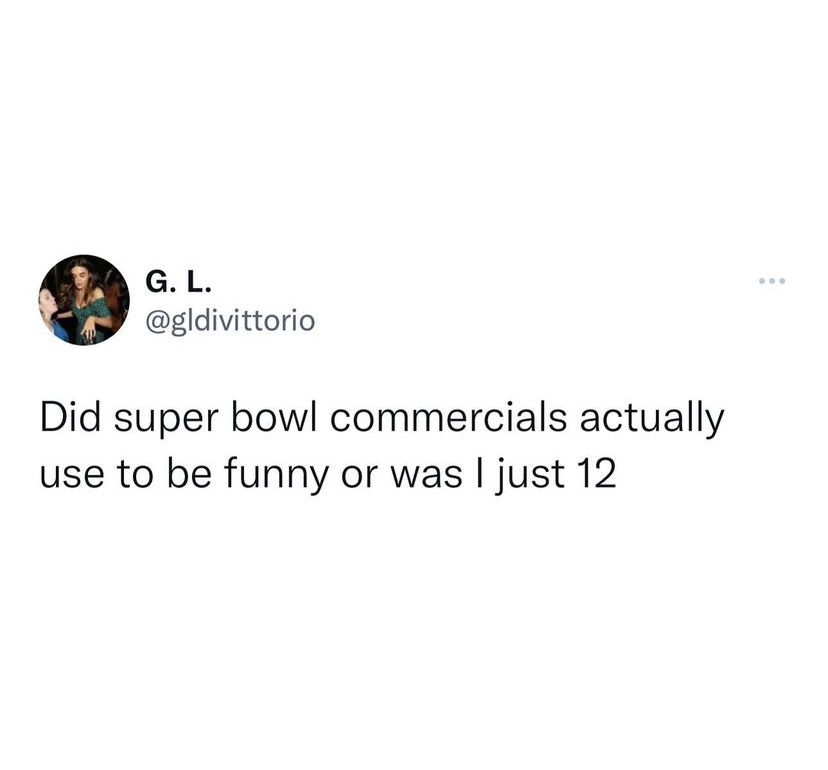 17.
18.
19.
20. Not everyone things Rihanna was the best choice for halftime guest.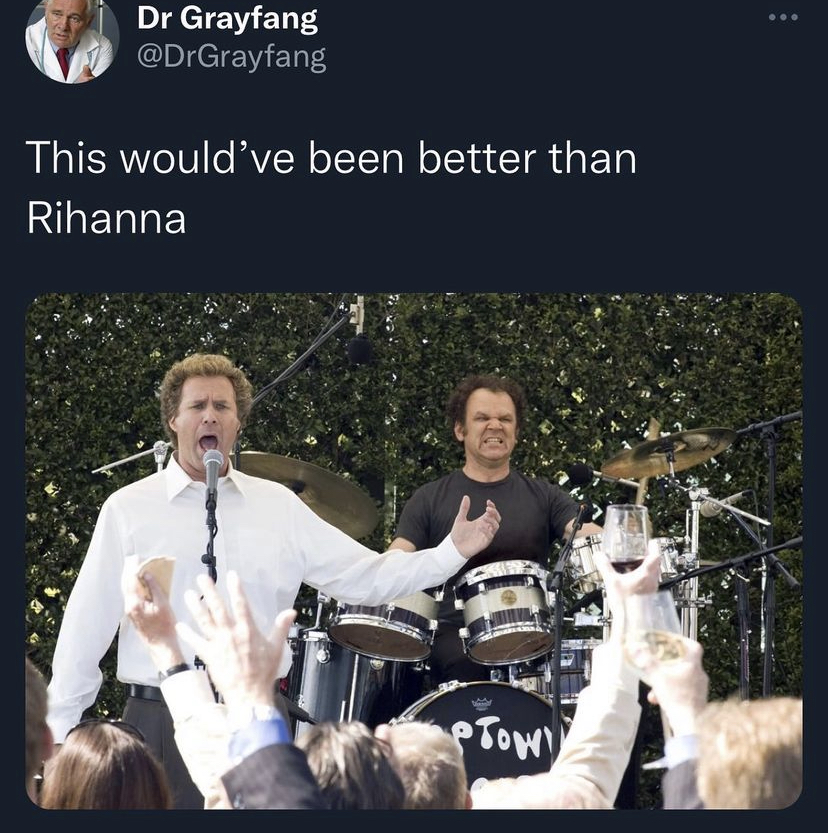 21.
22.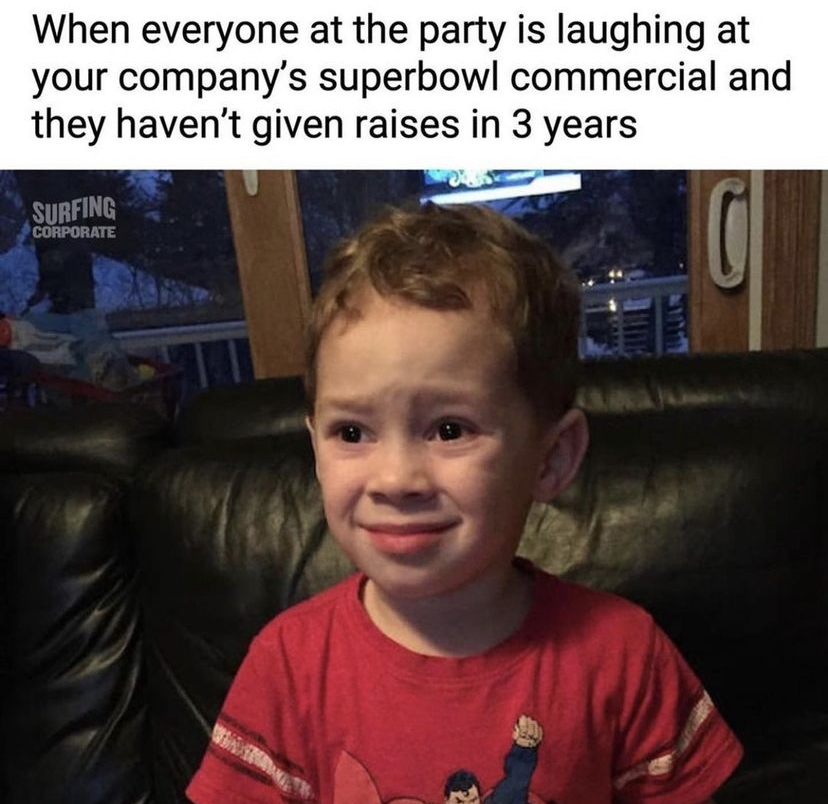 23. Plus you have to go to Disney World. Winning the Super Bowl honestly just doesn't seem worth it.