16."Yes , just look at Mary Tyler Moore cast as proof"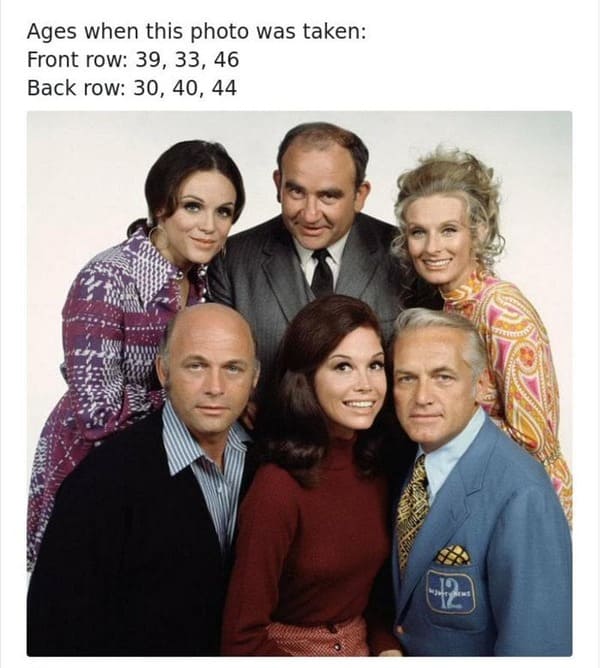 17.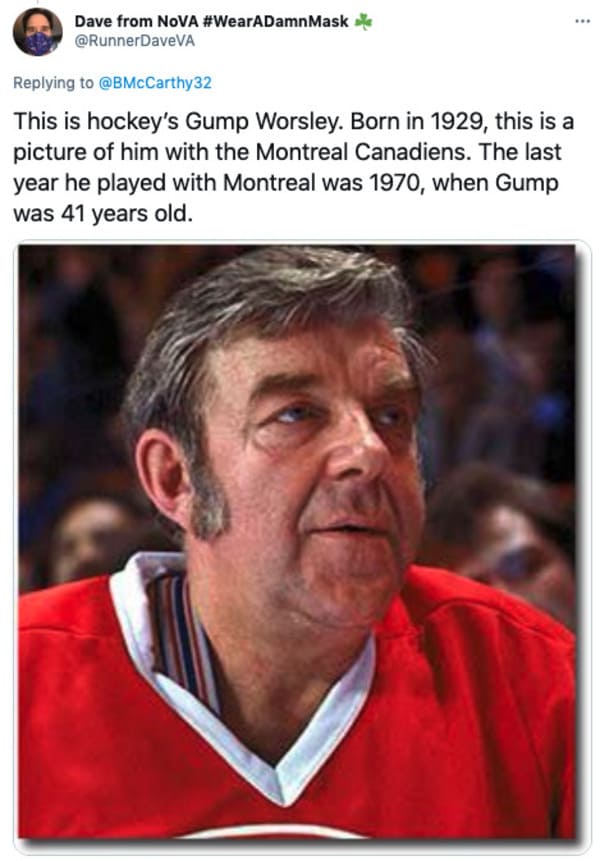 18.
1987. Ron Karkovice was 24 years old. pic.twitter.com/XNrFBPZiAW

— Jody Gage Memorial Tweet Machine (@CerowB) December 27, 2019
19.
Liz Taylor is 17 here. She is stunning as always but could be in her mid to late 20s pic.twitter.com/oULQXbFNNO

— Robyn Citizen (@rMeredithc) December 28, 2019
20.
I can't believe that no one has mentioned Otis Redding in this thread. He was 26 when he died. pic.twitter.com/azfLfxdF2d

— VenikaDewan (@WhatsSleepTho) December 30, 2019
21.
Larry Bird (pictured age 25-30 probably) looked like he ran his own plumbing business for 30 years and played basketball at the local gym in the evenings to stay young and active pic.twitter.com/LqAadr4NjP

— javier vera (@_JVera) December 28, 2019
22.
Roy Orbison, age 24 pic.twitter.com/iqP7nIJICr

— SoFlaMarlins (@SoFlaMarlins) December 27, 2019
23.
Yup. My parents at 20 and 22. pic.twitter.com/peedgeAGAJ

— What's the speed of dark? 🌵 (@what_speed) December 30, 2019
As for WHY this seems to be a phenomenon people had some pretty straightforward and convincing theories for people in the past looking older.
Including:
Yes. Harder life ages you more quickly.

— Jeff Crook (@JeffCrook2b) December 27, 2019
And:
Sunscreen

— Ryan Davis (@RyanNewYork) December 31, 2019