Last week, Twitter introduced view counts, which show how many times a tweet has been viewed. Many users have expressed dissatisfaction with this feature for a couple of reasons. The main reason is that the view count display looks aesthetically displeasing.
On December 24, Elon Musk responded to a user's complaint about the new feature on Twitter that shows view counts. Musk stated that Twitter plans to "tidy up the aesthetics" and allow users to turn off the view counts feature.

This feature is similar to the view count display already present for videos on the platform. Some users have taken to none other than Twitter to express their dissatisfaction with the new feature, with one describing it as "useless" and "distracting."
Here's what people are saying:
---
1.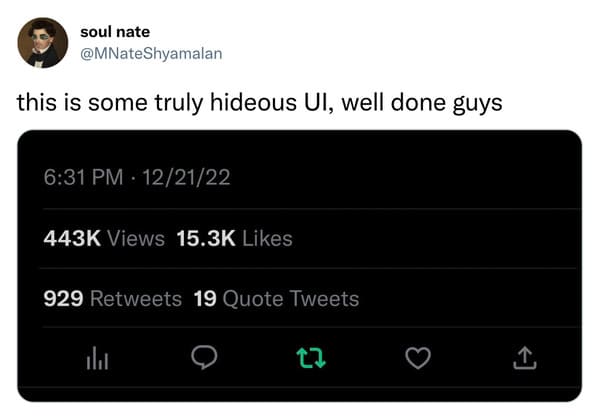 2.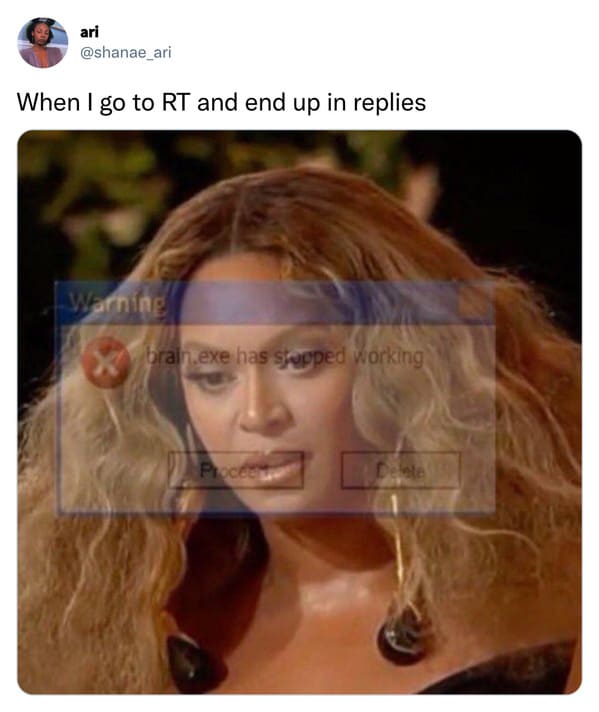 3.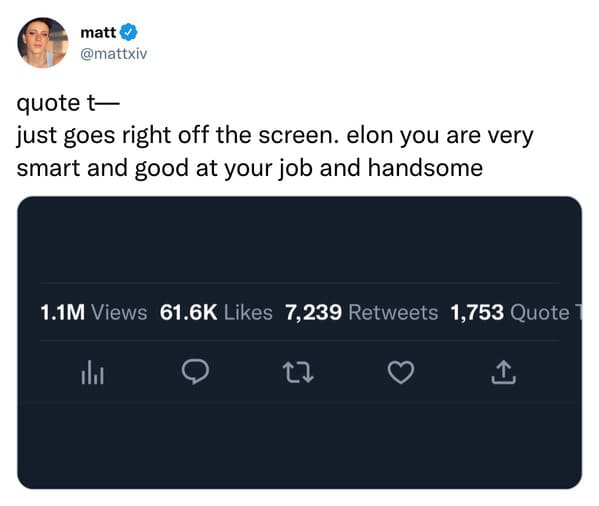 4.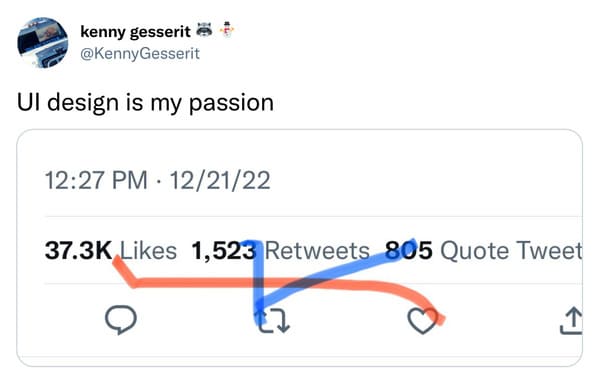 5.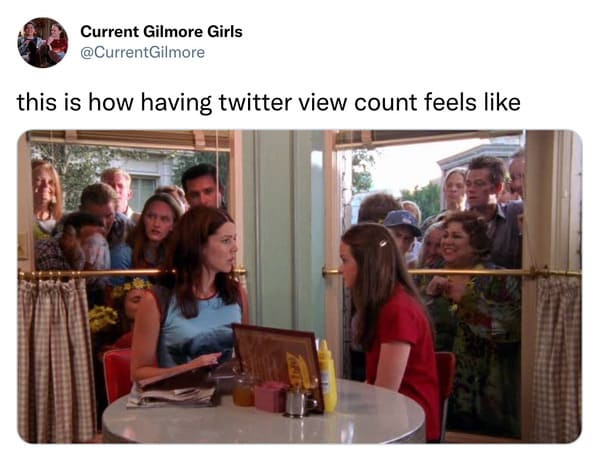 6.
7.
8.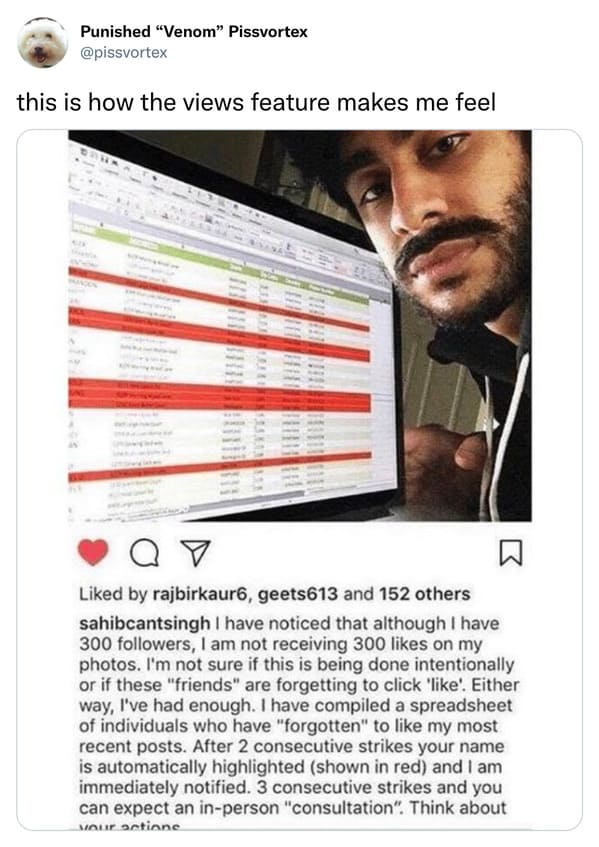 9.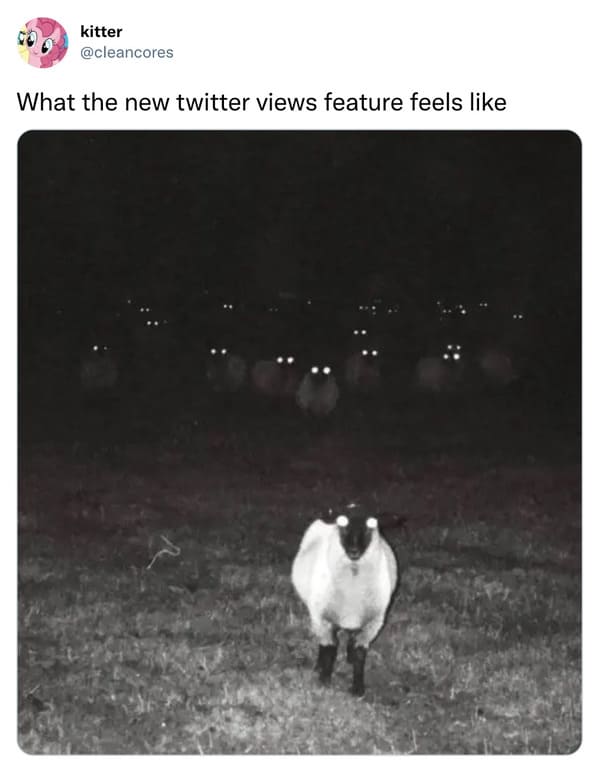 10.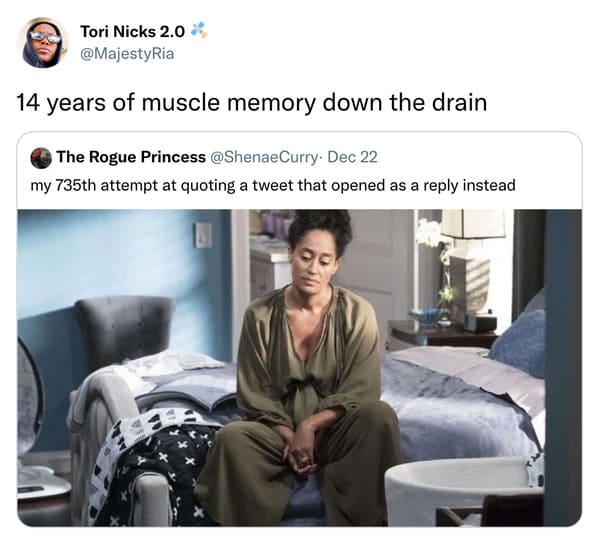 11.
twitter views making me too shy to tweet pic.twitter.com/LaD2cJzGTi

— •ᴗ- (@evadentz) December 23, 2022
12.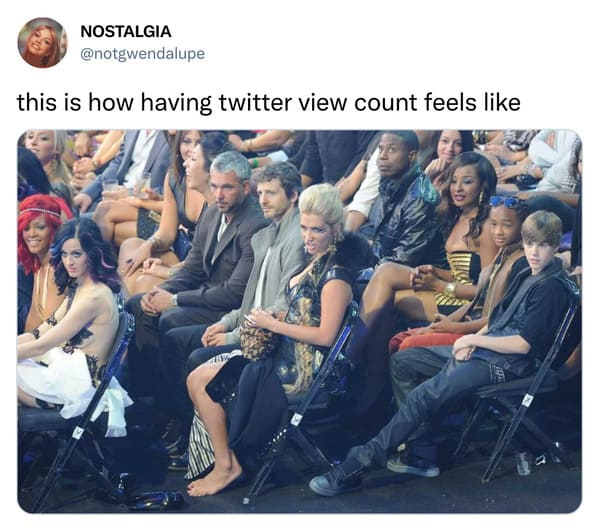 13.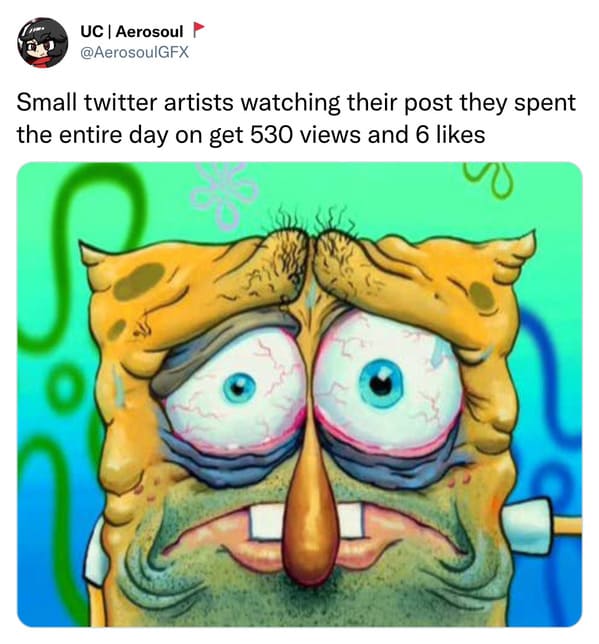 14.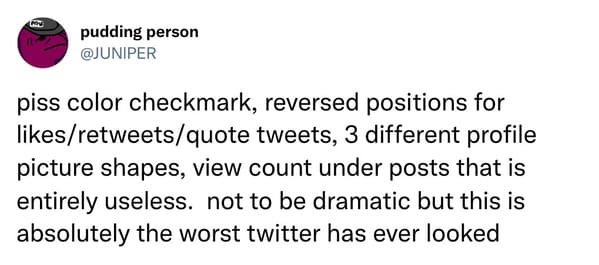 15.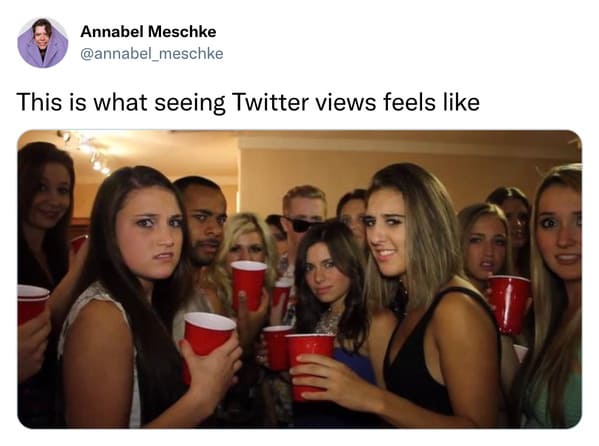 16.
elon musk adding the view count feature before leaving twitter as ceo pic.twitter.com/atRsWDBiWv

— sita ⚡️ (@twilisita) December 23, 2022