Have you ever been in a class that grades on a curve? Or just in a class that ranks people? Competition is strong, and sadly we teach kids that there's no room for the weak and that you should crush anyone who stands in your way.
But that's not always the case, thankfully!
A teacher recently shared a sweet story about a straight-A student who showed a lot of empathy toward his peers.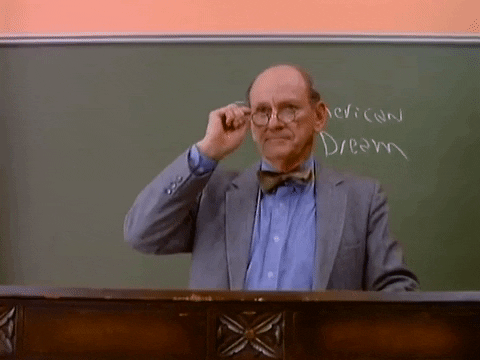 One day, Kentucky history teacher Winston Lee presented a game for his students. The game was meant to be an interactive way to review content on the class' upcoming World War II exam.
The A+ student excelled at the game, which earned him five bonus point to add to his exam.
Instead of taking the points for himself and getting a 99 percent on the test, the high school student asked Lee — via his test sheet — if he could donate the points to a student who needed them more than he did.
The donation helped bring one student up from a failing grade (58 percent) to a passing grade (60 percent).
Lee recently spoke to Bored Panda, where it's obvious how much he cares about his students and their success.
"Our students, though often faced with difficult circumstances, never cease to amaze. They too, can be hard-working, caring, and good," Lee told Bored Panda. "The guy is awesome. We've had huge political debates in class this year (we keep it friendly), and my man always has some awesome, intelligent input."
People learned of Lee's impressive student when he gushed about the act of kindness on Facebook.
According to Lee, most honor students he encounters cling to whatever extra point they can get.
And as for the student on the receiving end? She is grateful for the support from her peers.
"She was grateful for the mystery points and I pray she pays it forward," Lee said.
This example brings up a great point that not every student learns the same way and teachers and their peers should offer grace to those struggling.
Most people agreed with and applauded this move:
Still, others weren't a fan of Lee's generosity, for whatever reason:
What do you think? Kind gesture that should be met with applause, or just another example of where we should be teaching kids to fish?
More in Wholesome: