If you don't have enough to be freaked out about right now, this story is for you. (But don't worry, it has a happy ending.)
So you're in lockdown right now and doing your best to eat healthy foods like fruit…but what if inside that fruit there be monsters? There begins our tale…
TikTok user Krista Torres heard that strawberries often harbor insects and that soaking the fruit in salt water can drive the pests out so she gave it a shot.
After soaking her fresh strawberries in salt water for 30 mins lo and behold…
To Torres' horror tiny worms began wriggling out of the fruit.
According to experts what Torres saw were likely just fruit fly larvae and basically common, harmless, and unavoidable if you want to eat fruit.

But regardless of the facts you know how people feel about….bugs.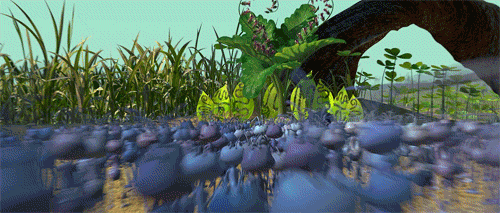 Other TikTokkers tried the trick and were equally horrified to learn that other lifeforms enjoy fruit as much as humans do.
Others freaked out about bugs that were likely actually just seeds.
At least one person tried the experiment with no result and remarked, "this is a damn lie."
To reiterate these baby fruit flies are basically everywhere and can't hurt you but it's still important for TikTokkers to have something to freak out about in these quiet times, so carry on!
More from TikTok: