Baby Yoda memes feature a creature who is not actually Yoda as a baby, but which can only be described as Baby Yoda, made an appearance on the new Disney+ show The Mandalorian, instantly opening the floodgates to Baby Yoda memes. What first seemed like a gunslinging western now appears to be a story about a gruff loner learning to love. Aw!
And who couldn't love Baby Yoda? It is the most adorable, big-eyes, sweet-cheeked and adorable bebe in the galaxy. As soon as this wonderful creation appeared on screen, viewers were ready to lay down their lives to protect this child. This child that is technically 50 years old. Yoda's species must be so wise because they take their time about growing up.
i would take a bullet for u #babyyoda pic.twitter.com/dSF1nFxXwA

— k a t e (@heykater) November 16, 2019
Nothing this perfect and Star Wars related could escape being memed. Soon, every social media platform had all the jokes and professions of obsessive love you could ever want.
Below are some of the most relatable Baby Yoda memes, if you're absolutely wild for the little cutie. You're the only one, if not.
1.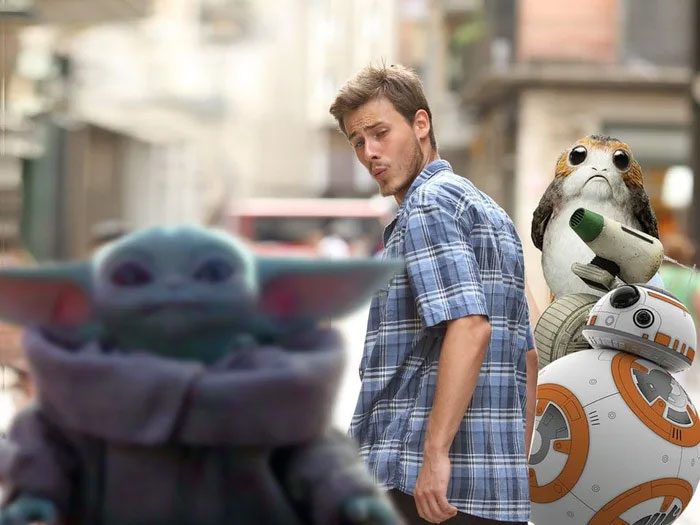 2.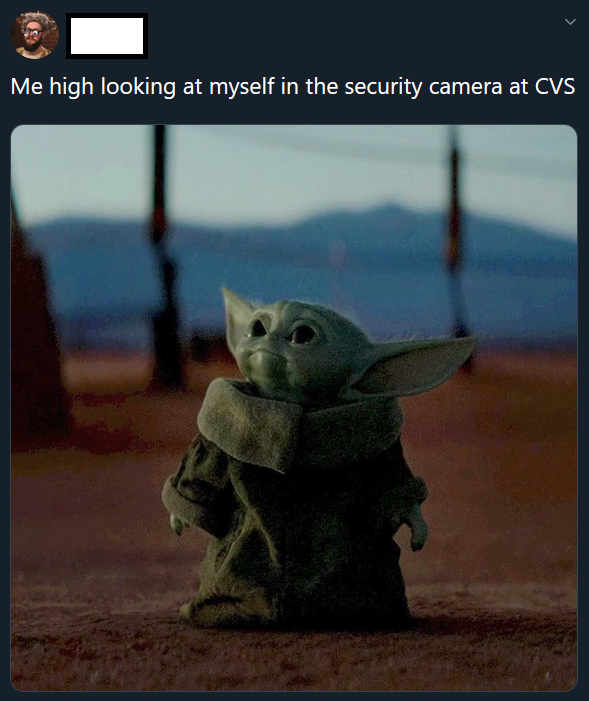 3.
4.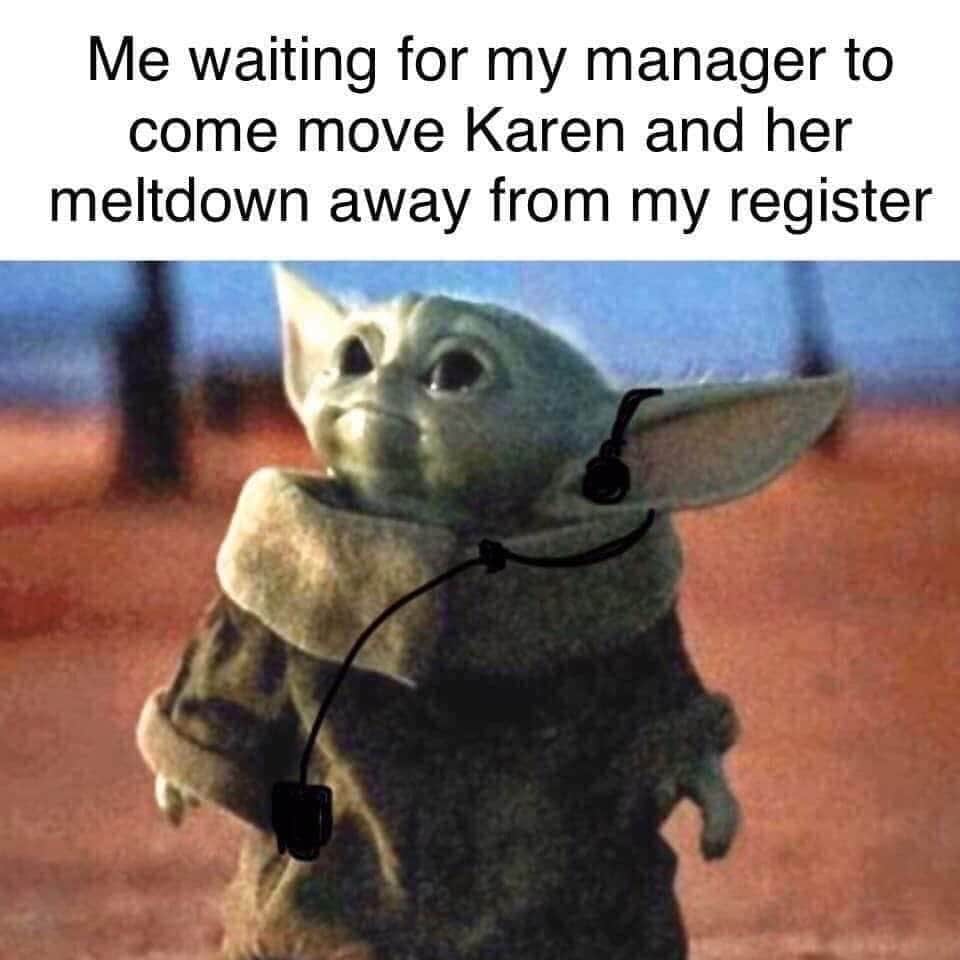 5.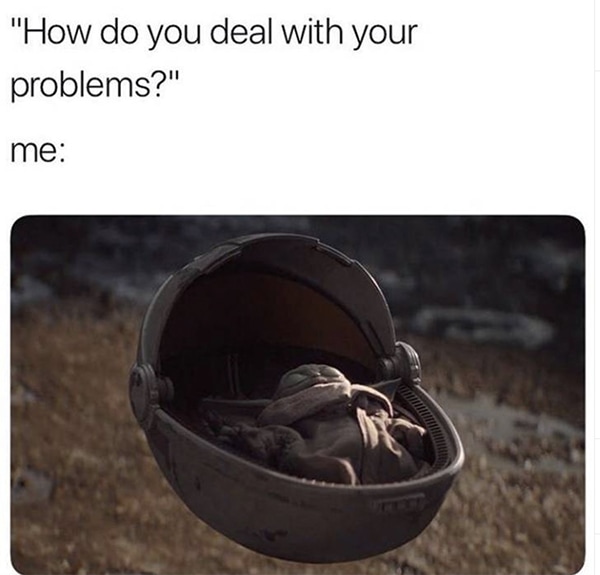 6.
7.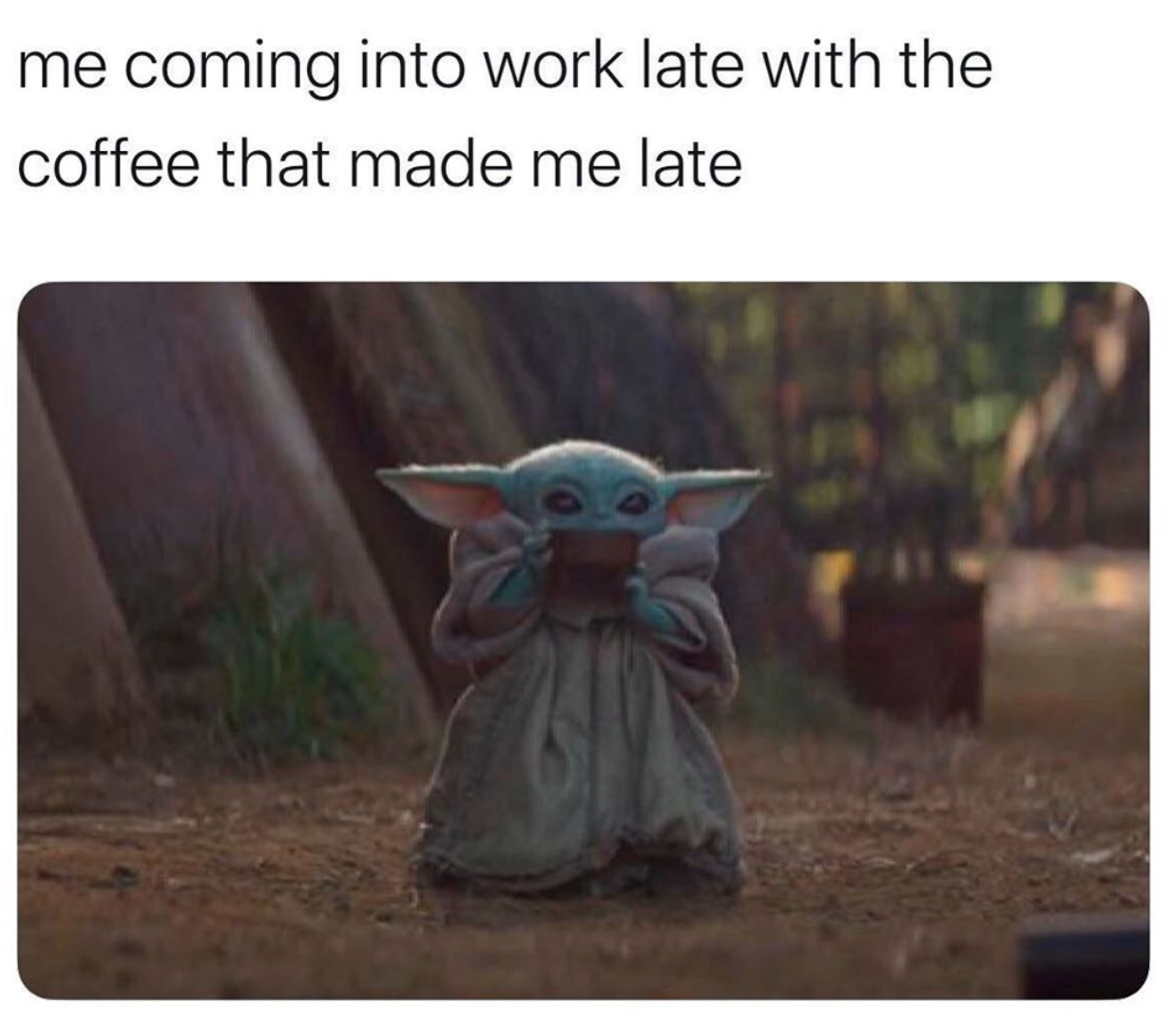 8.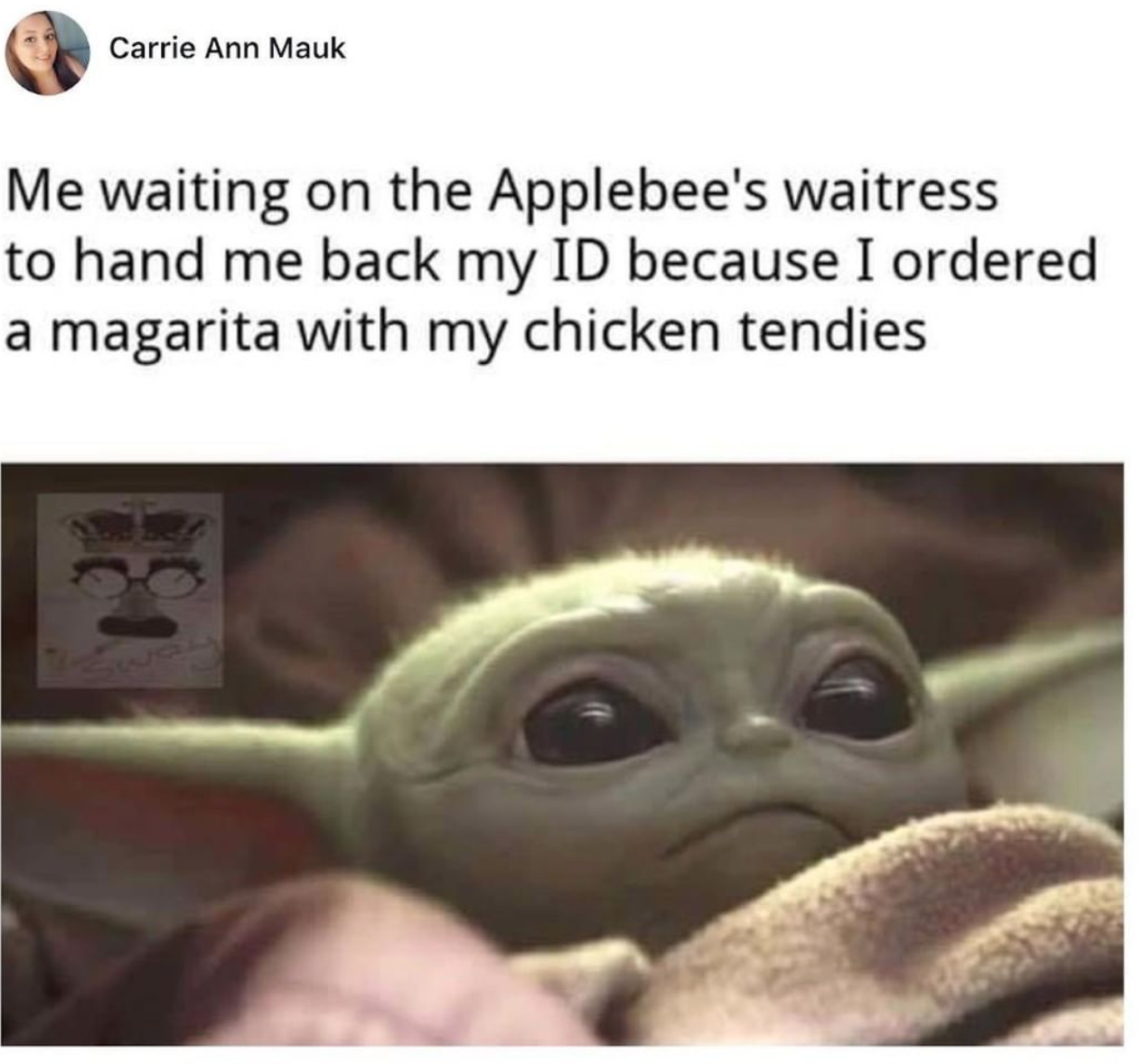 9.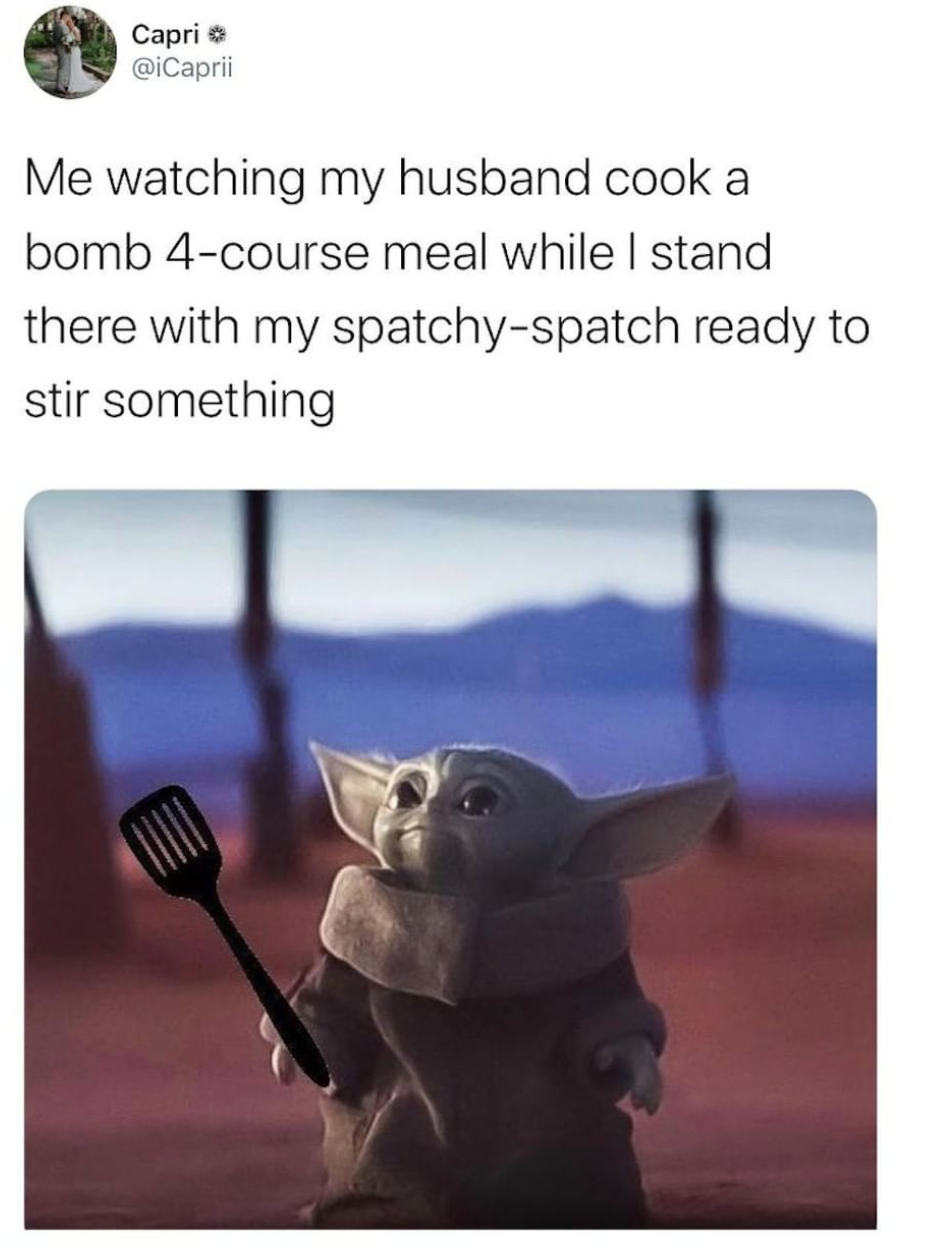 10.
11.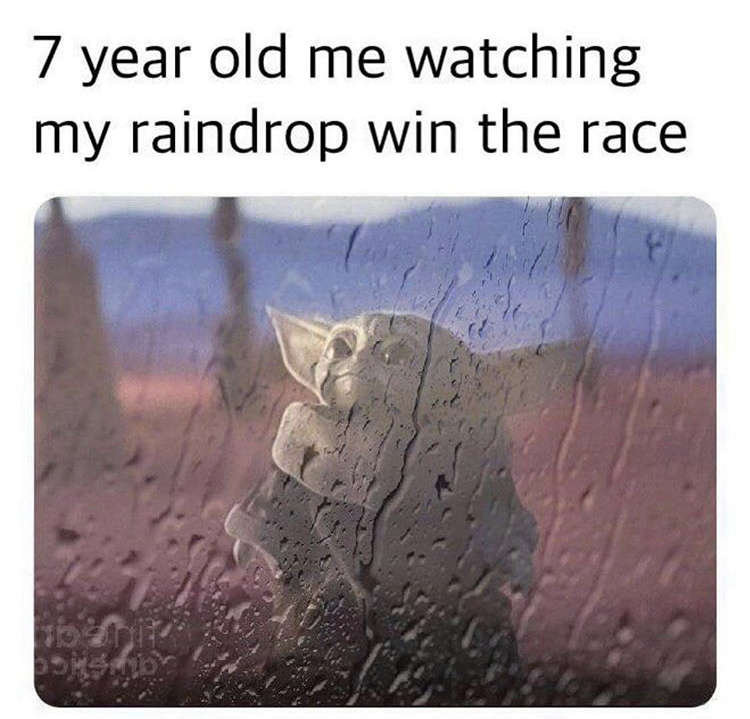 12.
13.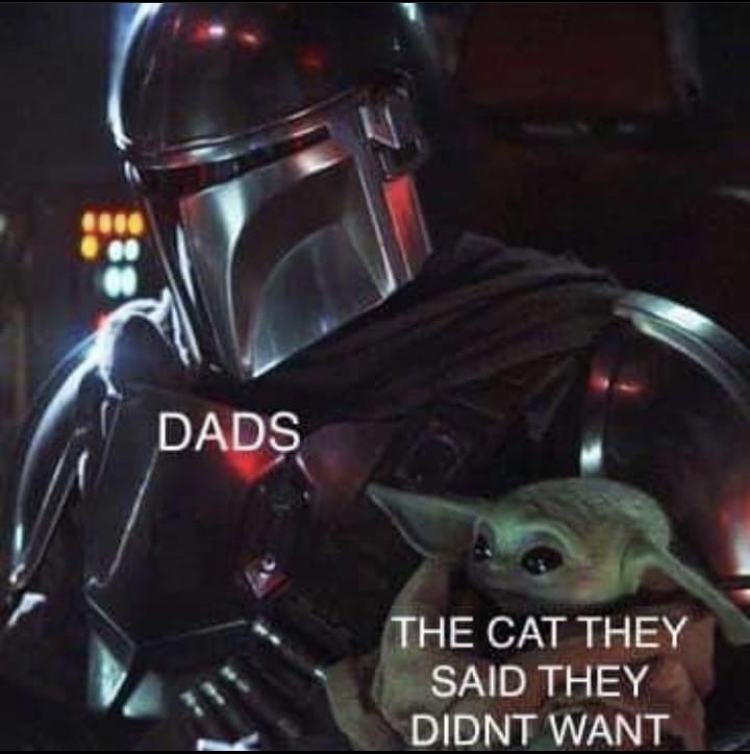 14.
Experienced baby fever for the first time ever today while watching baby yoda. If anything happens to him, be ready to see the entire world burn.#BabyYoda #TheMandalorian pic.twitter.com/gBvvGg2Mtv

— justine. (@sch_mittens) November 16, 2019
15.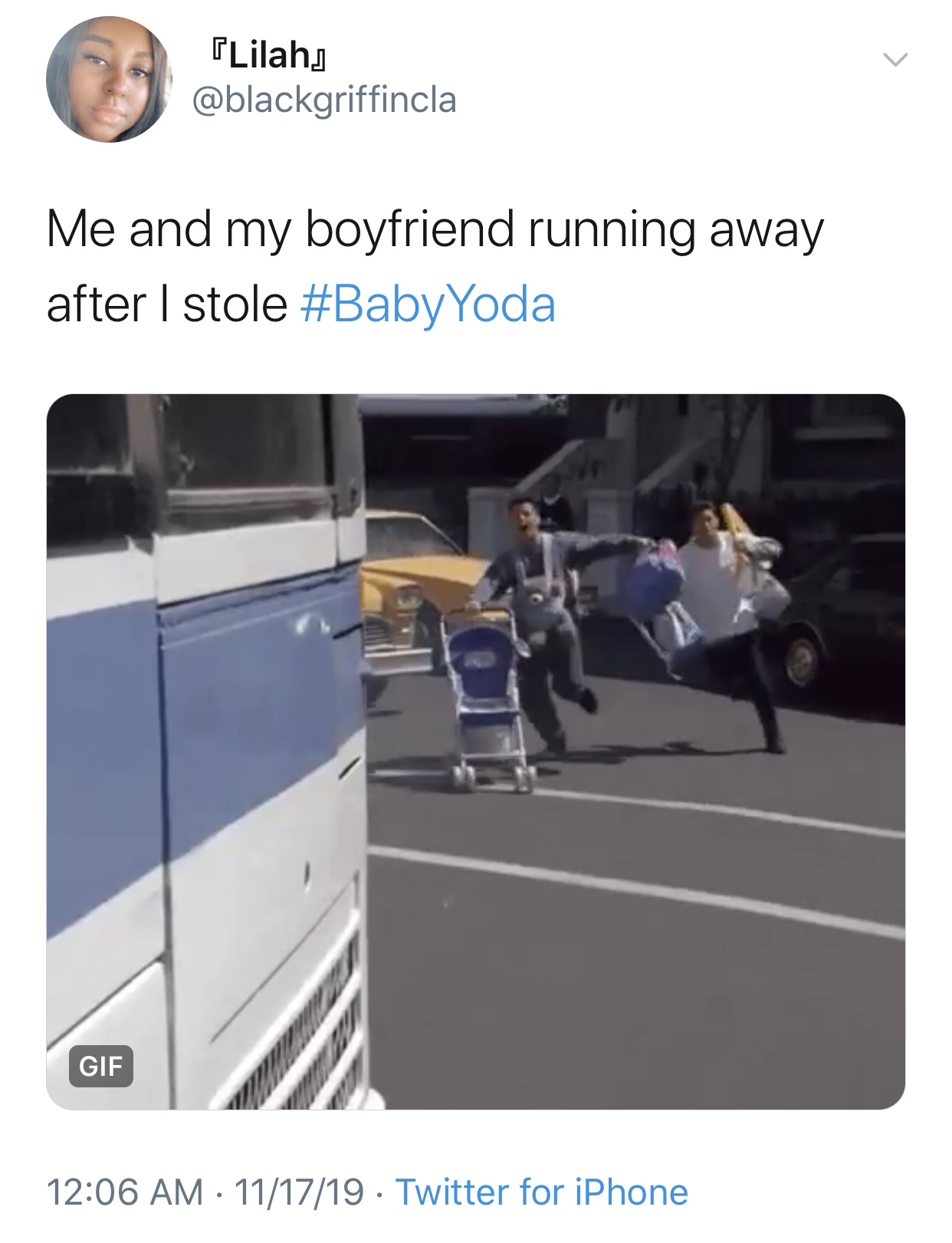 16.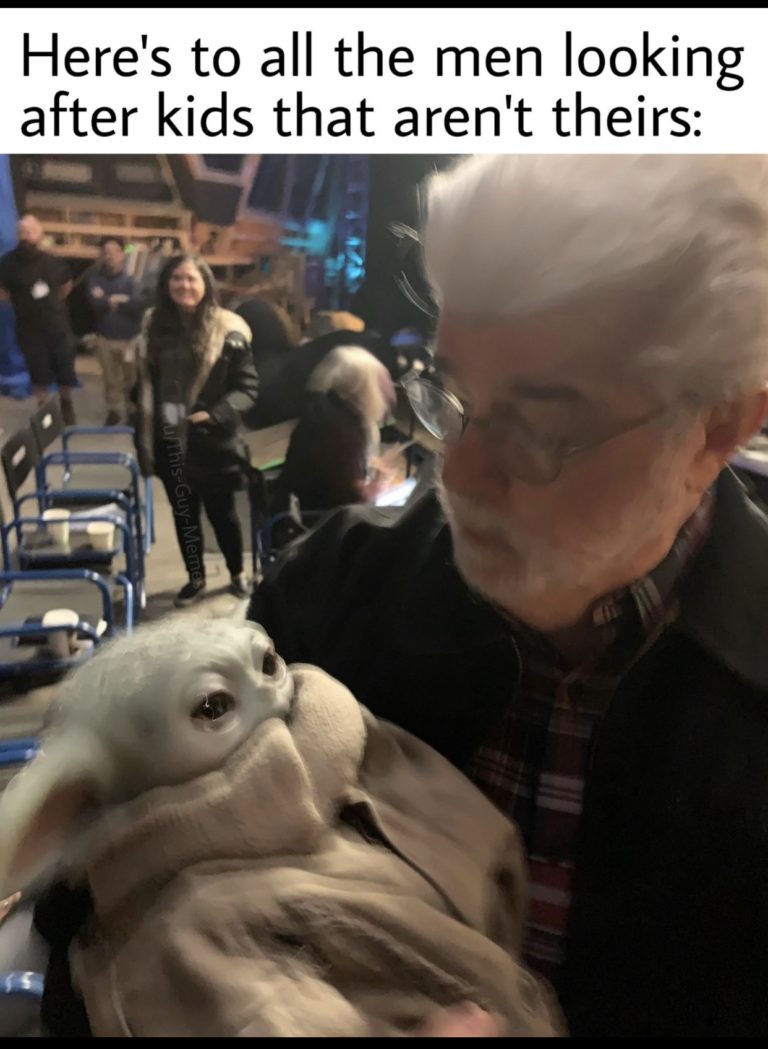 17.
Me: Star Wars has really lost its magic for me
Also me: I CAN, WILL, AND SHOULD DIE FOR #BabyYoda pic.twitter.com/ieSNwaf9bV

— courtney (@taddonio) November 16, 2019
18.
19.
20.
21.
22.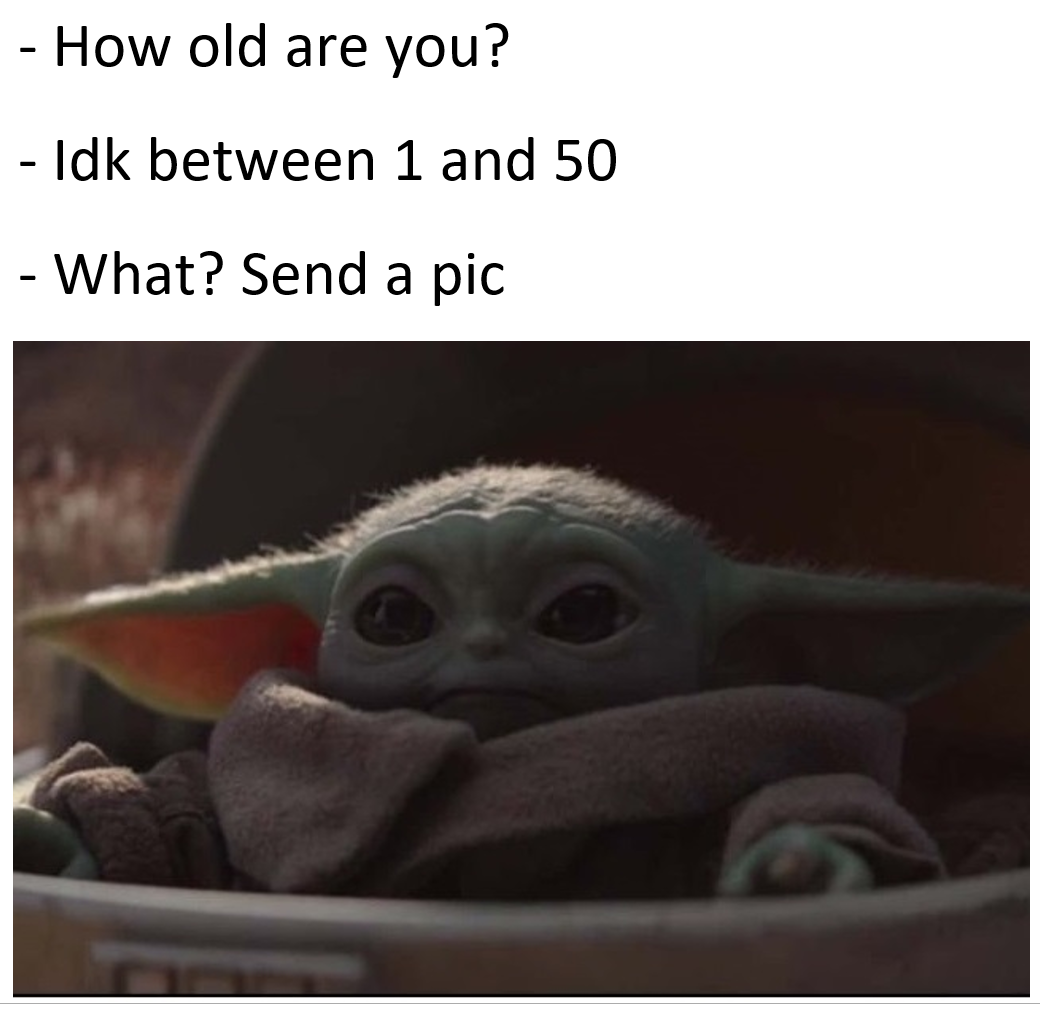 23.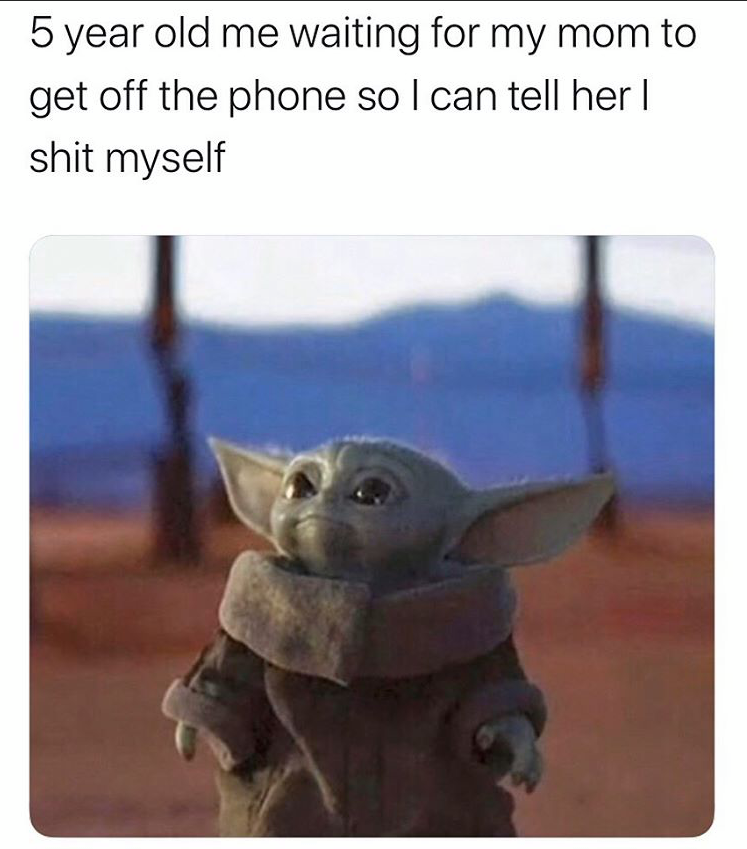 24.
I WOULD DIE FOR BABY YODA WHO IS ACTUALLY NOT YODA

BUT I WILL PROTECT BABY NOT YODA AT ALL COSTS #TheMandalorian pic.twitter.com/p2m60yaqs9

— Summer Heacock (@Fizzygrrl) November 12, 2019
25.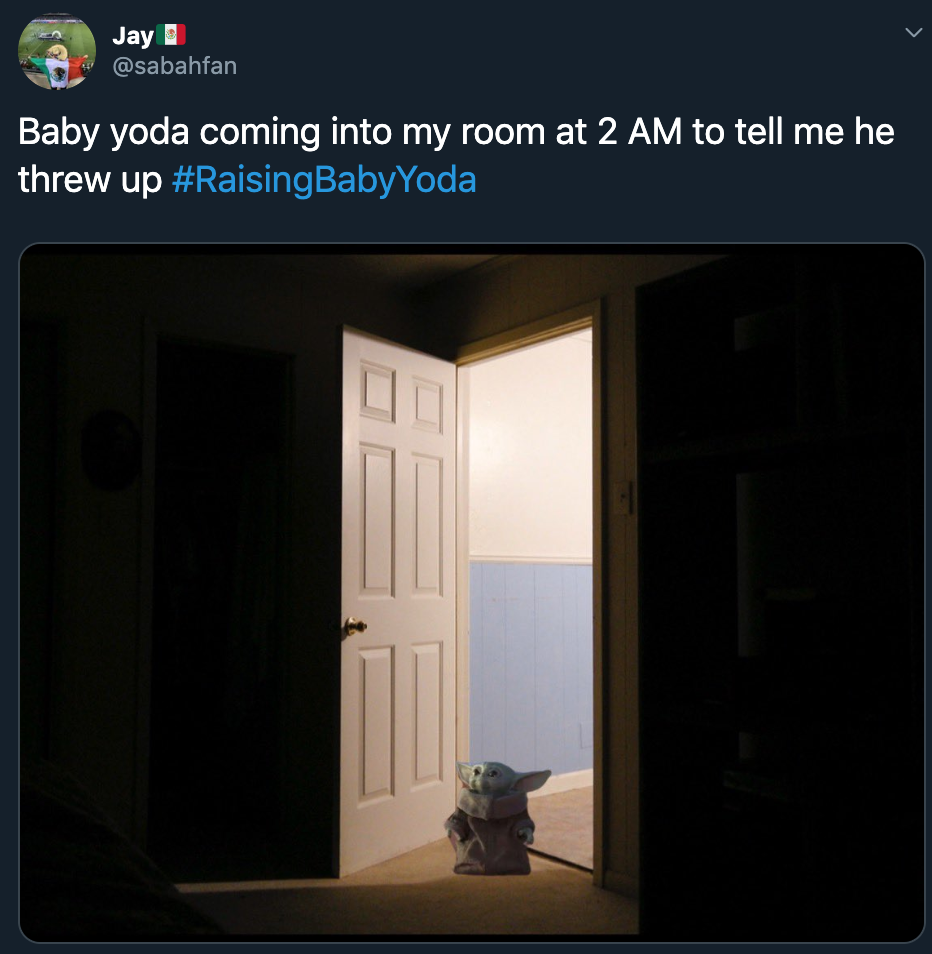 26.
27.
28.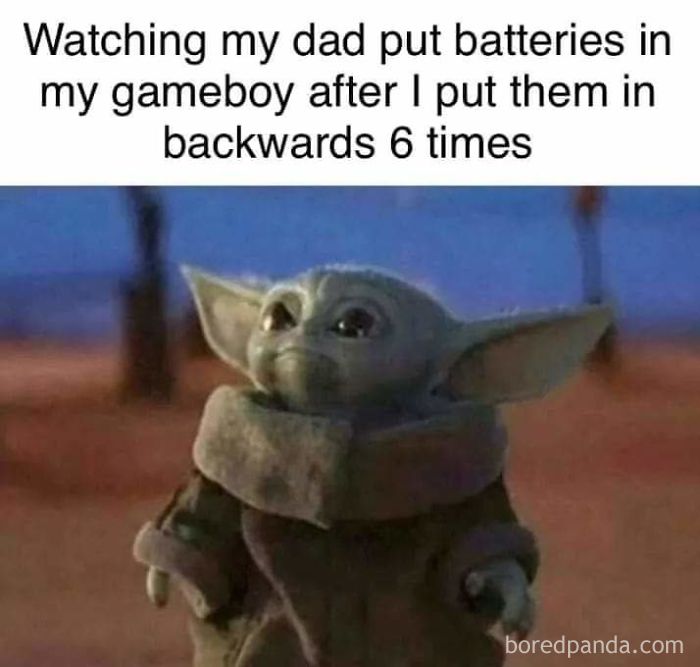 29.
30.
31.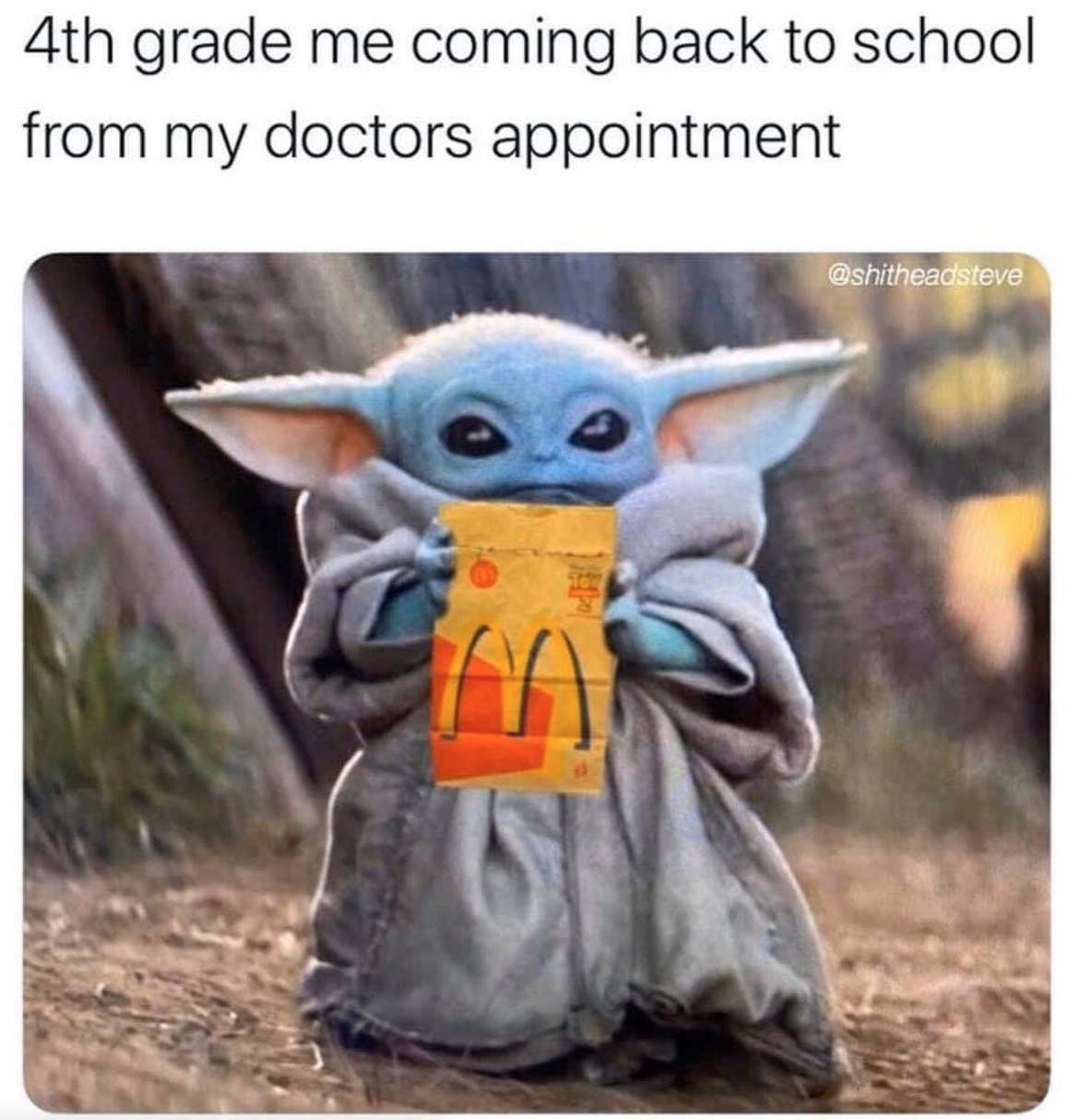 32.
33.
34.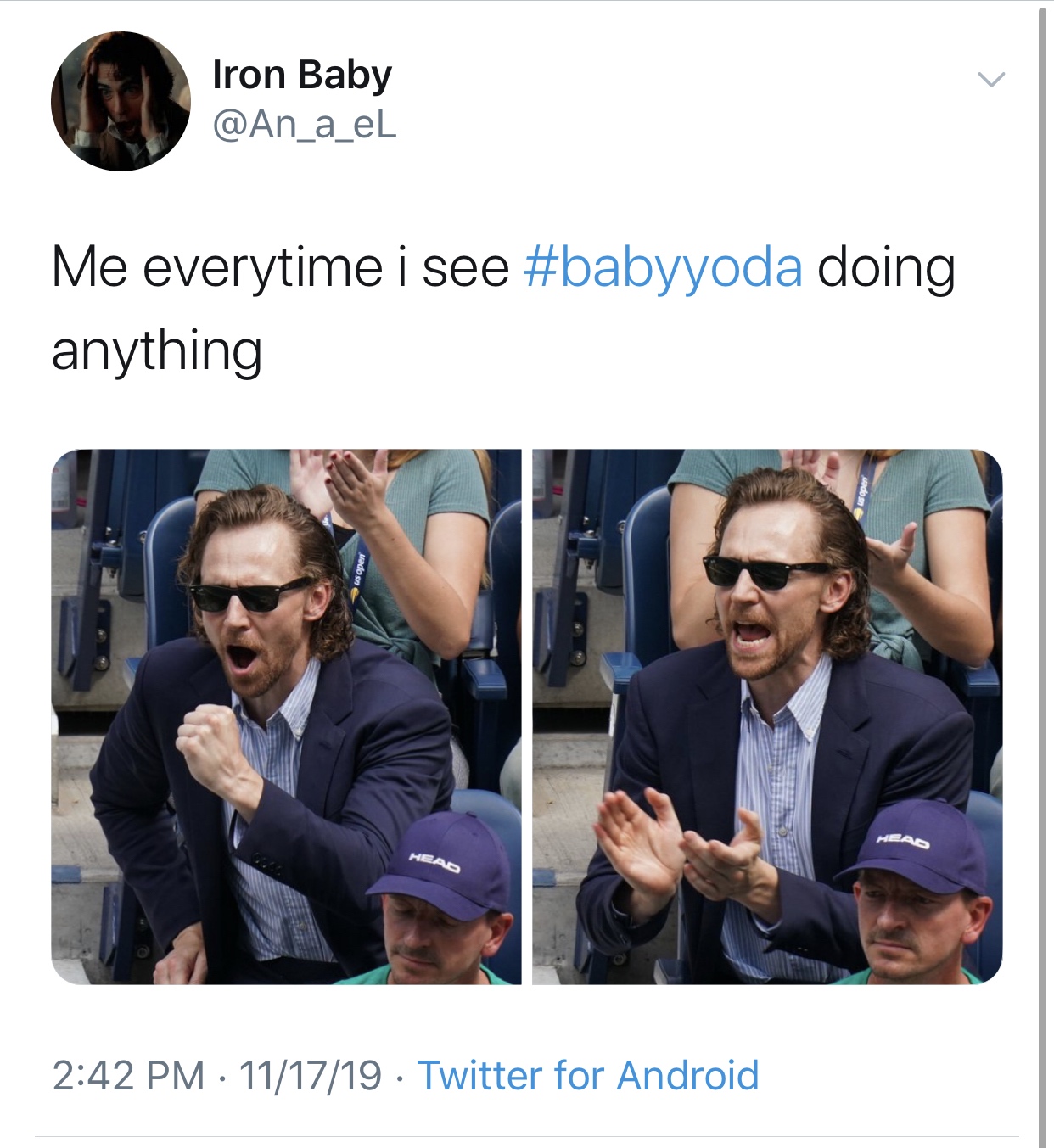 35.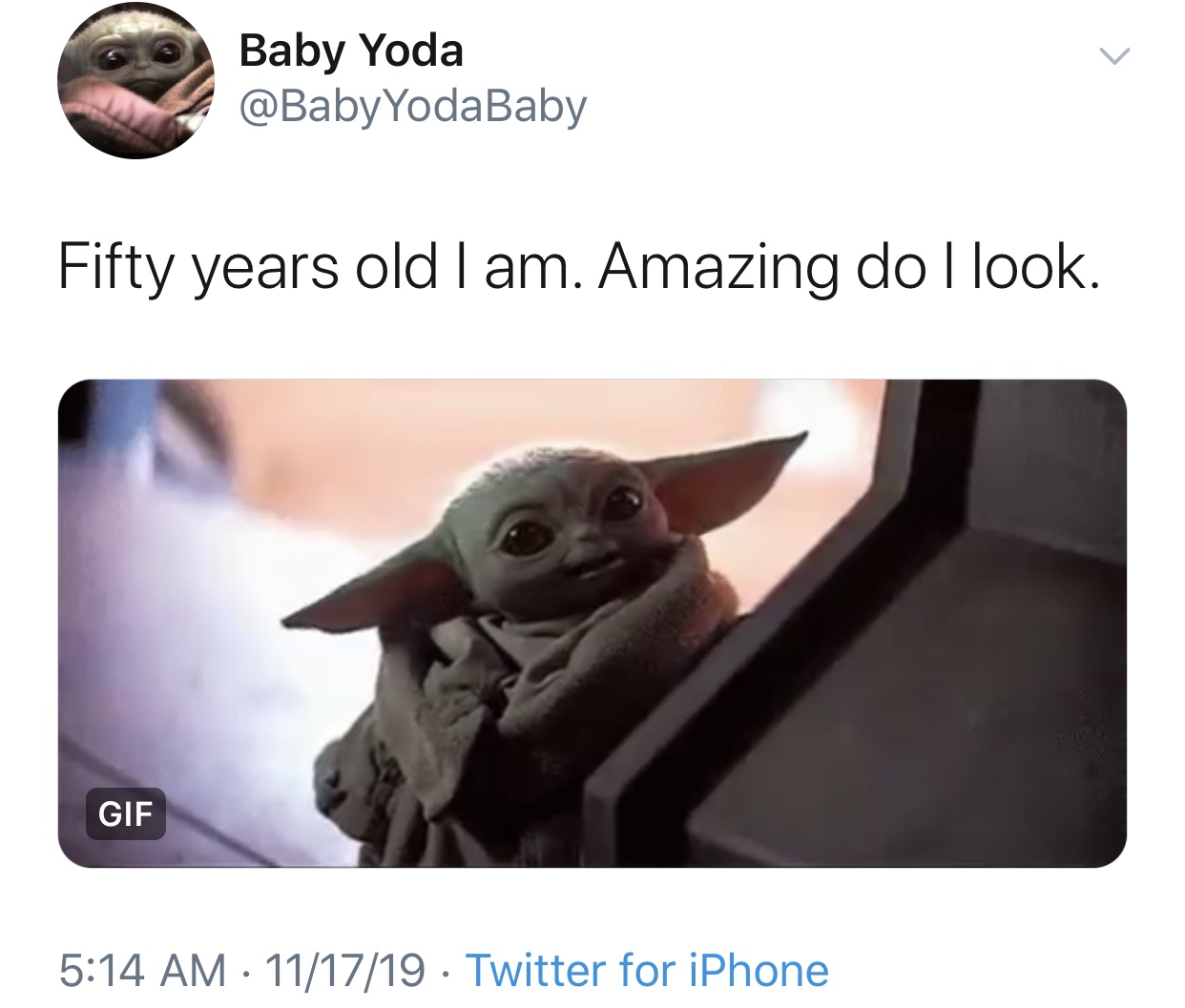 36.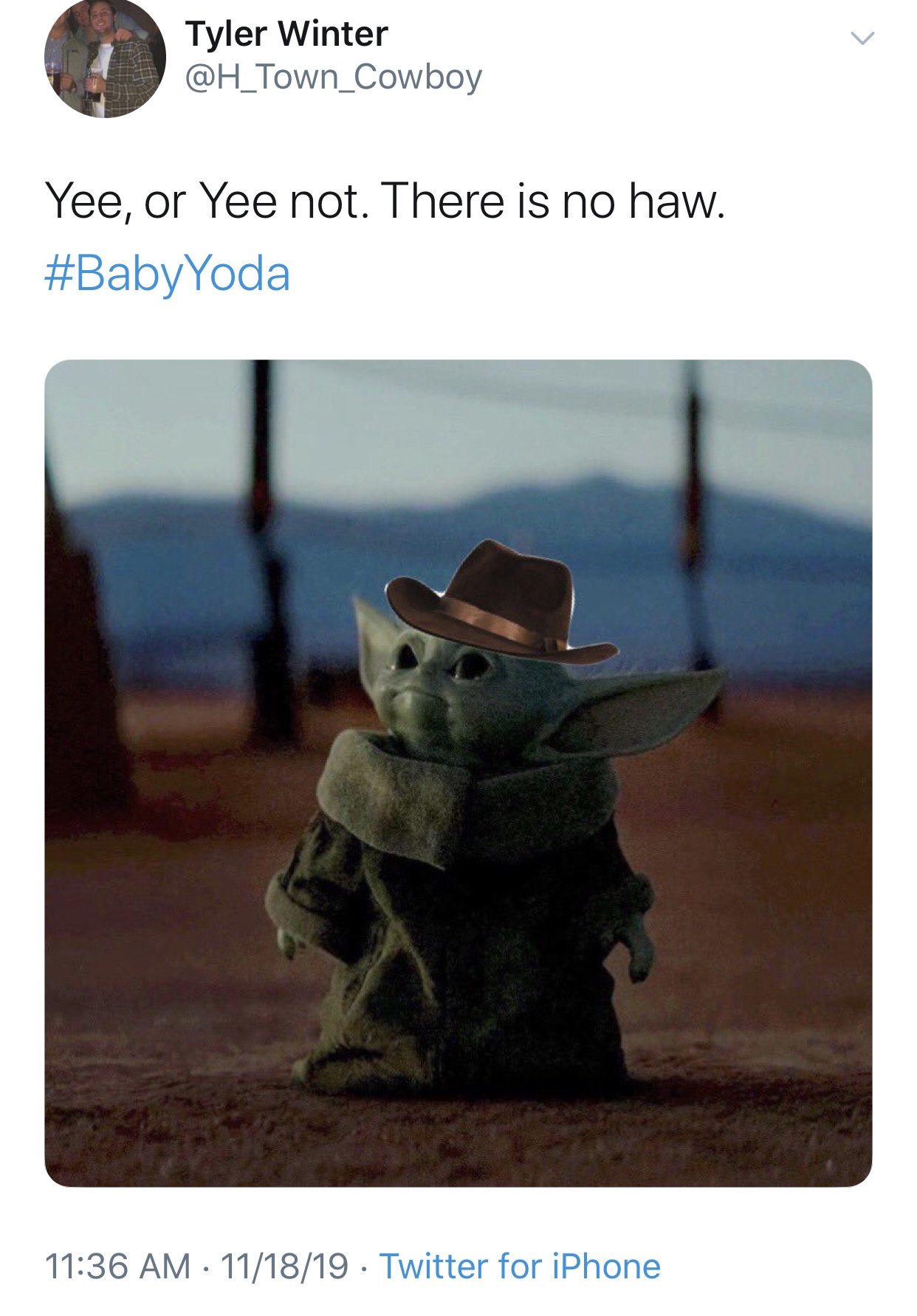 37.
them: i'm baby

me: you're 50 years old, baby yoda

them: i'm baby. i'm a smol bean pic.twitter.com/AoaBsBSy72

— boomer tumble (@tumbledorez) November 19, 2019
38.
39.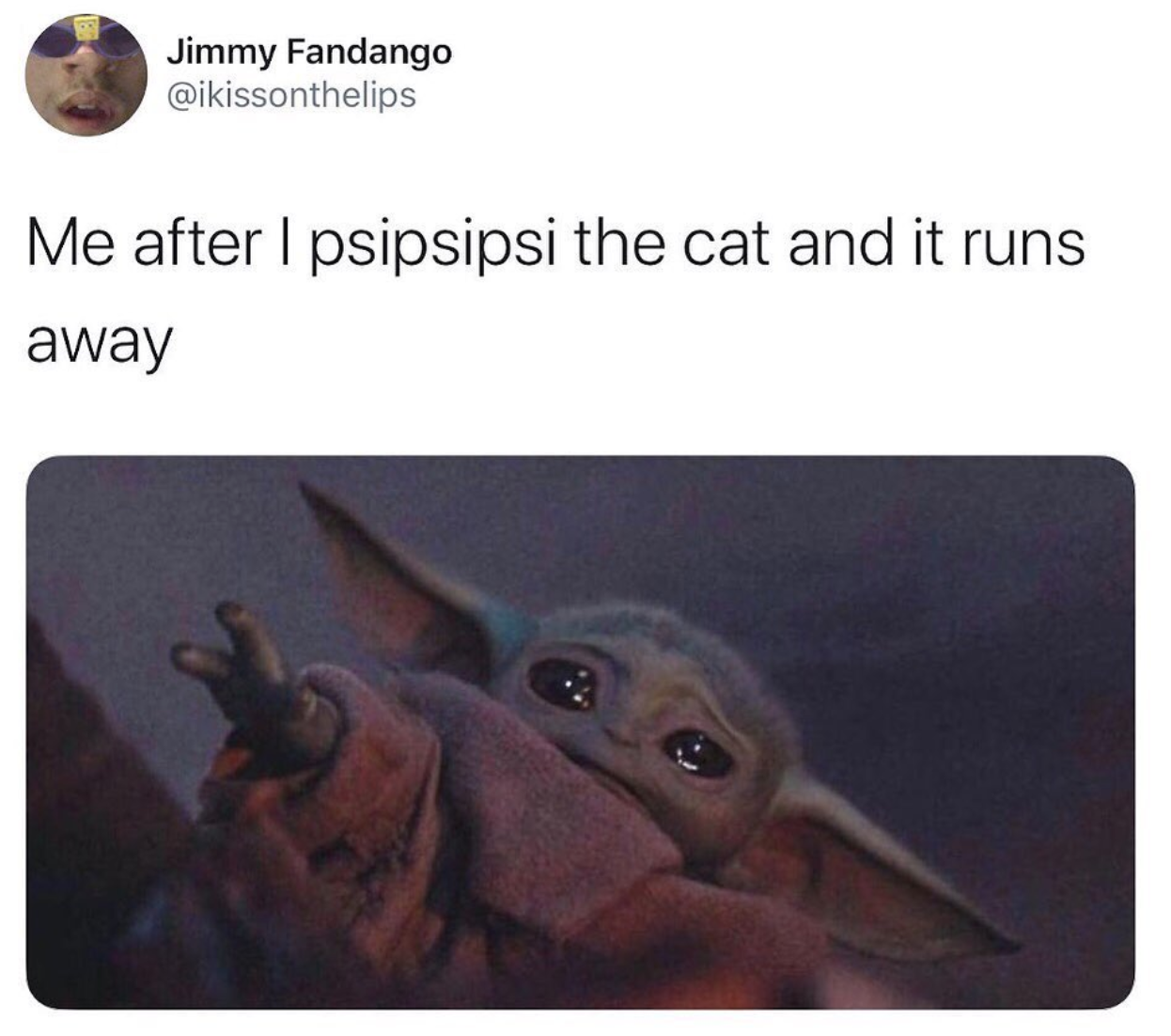 40.
at least baby fever you can have a kid. how do i handle this baby yoda fever

— (@333333333433333) November 19, 2019
41.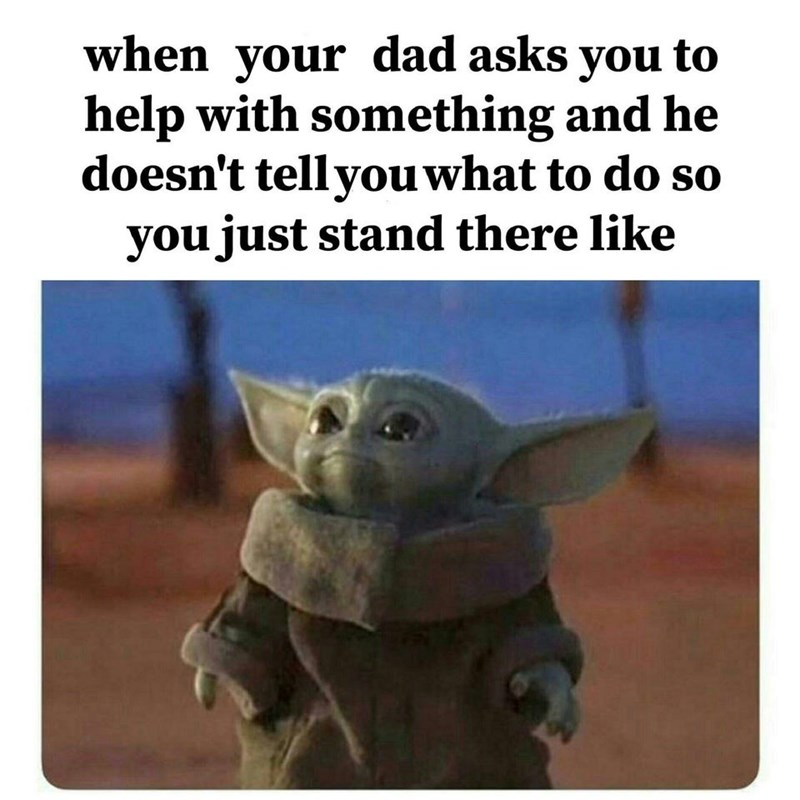 42.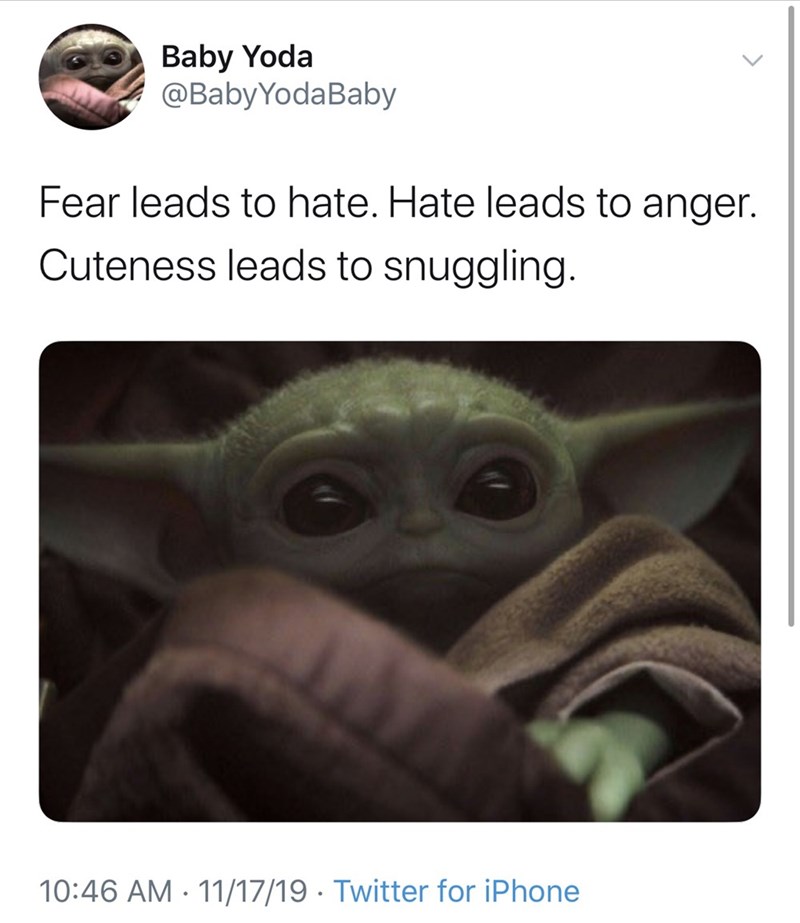 43.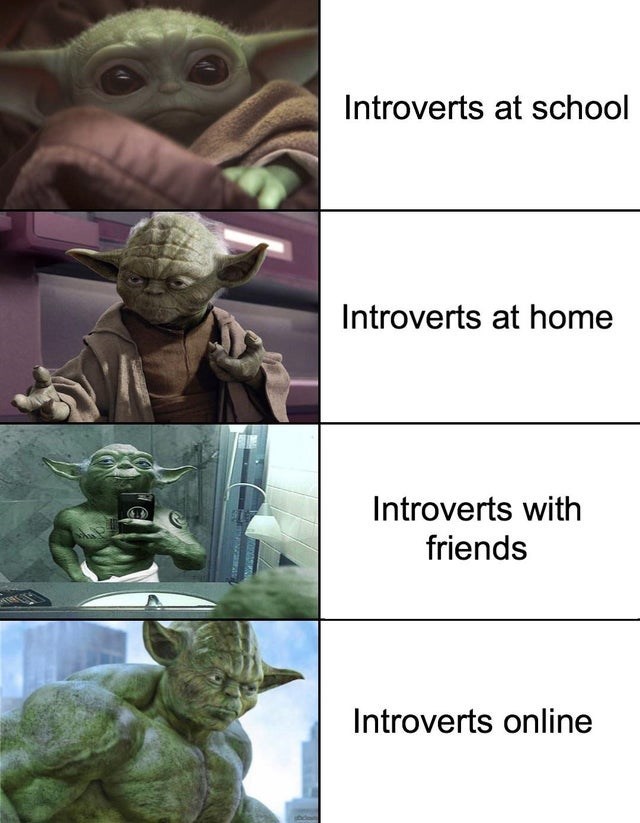 44.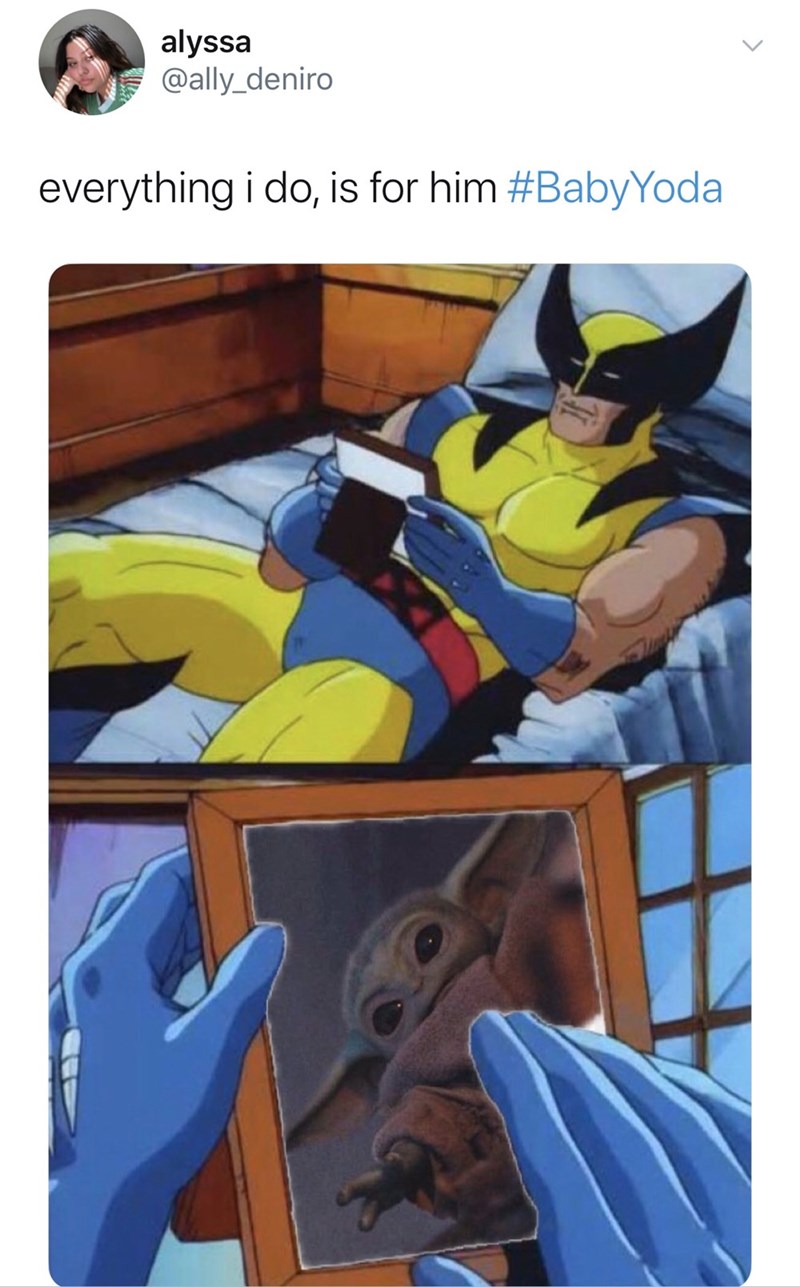 45.
"You keep smiling at your phone, what are you looking at?"

"…nothing…" pic.twitter.com/i2jR1w5AFP

— punkin (@reinecitrouille) November 16, 2019
More in Memes: