The deepfake trend has been around for a while now, but it remains one of the most disturbing technological developments pretty much ever. The ability to superimpose one person's face on another person's body—such as this The Shining Jim Carrey deepfake—isn't particularly revolutionary, but the implications are troubling, to say the least.
Never mind people putting celebrities' faces on porn stars' bodies—things like this video of Alison Brie with Jim Carrey's face exist now and frankly, it's the stuff of nightmares.
Earlier this month, a YouTube channel called Facial Deception decided that Halloween had come early and we all deserved to be scared out of our wits by uploading a video of Brie talking about her role in the hit Netflix series GLOW.
The only issue is that it wasn't actually Brie's face we saw—it was Carrey's.
It's hard to describe why this Jim Carrey/Alison Brie deepfake is such a hot mess. They are popular actors, so while it's weird to see them combined, it shouldn't be all that troubling. And yet, here we are.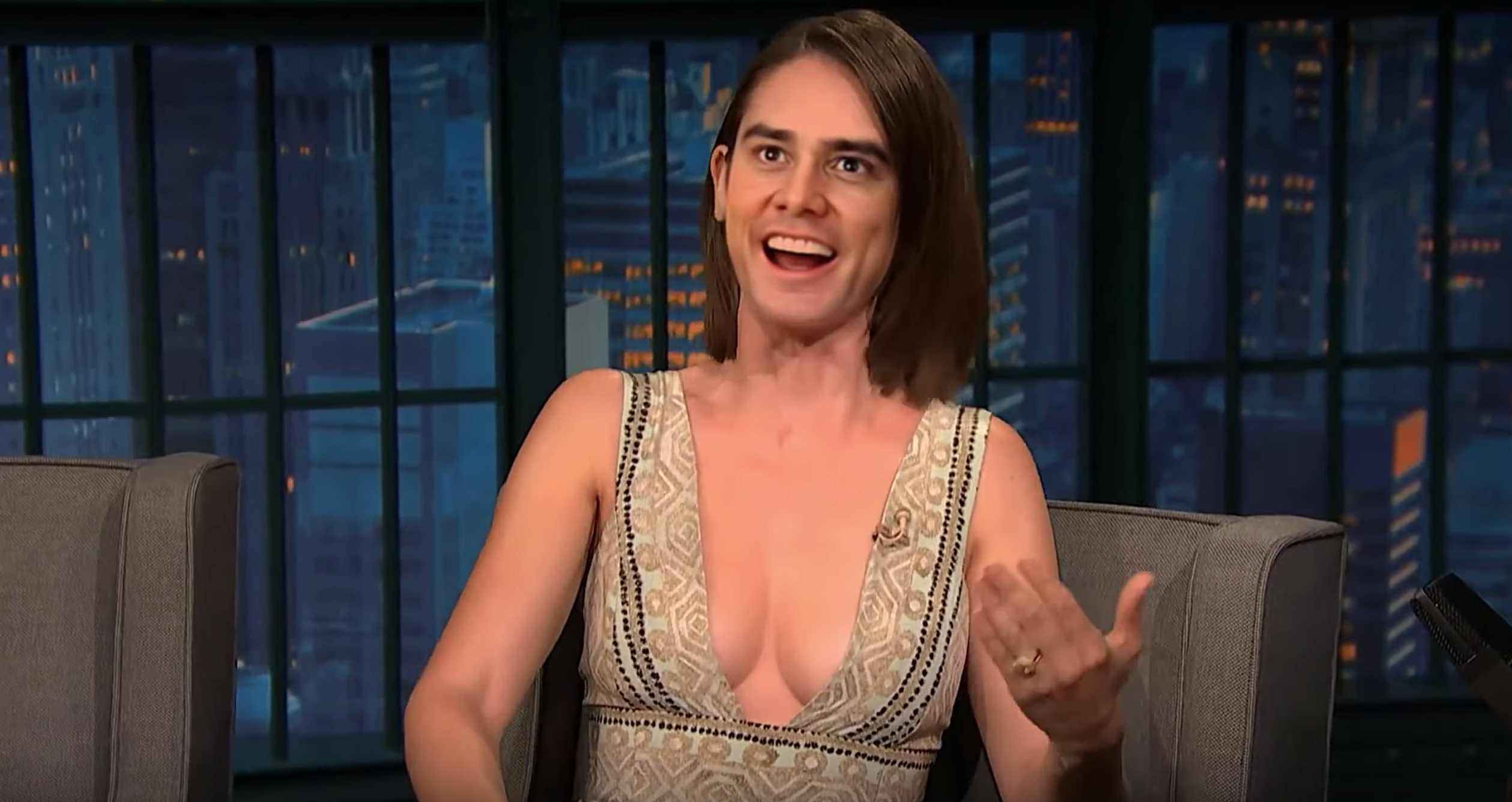 Maybe it's the randomness of the two celebs they chose that makes this so bizarre? Who knows? I do know that I'm not alone at finding this video freaky, if some of the responses on Twitter are anything to go by.
Carrey and Brie were only the latest celebrities to get the deepfake treatment. Recently, a video of Bill Hader and Tom Cruise spliced together, as has a more hilarious (and strangely less upsetting) video of Donald Trump and Mr. Bean.
We are 5 years away from video evidence being inadmissible

— Andy Swan (@AndySwan) August 28, 2019
Omg is that Jim Carey's face?

— Joshua Painter (@doc294) August 28, 2019
This video will give me nightmares

— 🌴🗿DB🗿🌴 (@THEdanbolden) August 28, 2019
Jim Carey is so good at impressions

— Ryan (@Flomerboy) August 28, 2019
It's hard to say how long this trend will go on for or what crazy concoction video makers will come up with next, but we can only hope that future videos will amuse and disturb us half as much as the Brie/Carrey deepfake. That's a tall task, but I'm sure there are some content creators out there who are up to it.
More deepfake and viral videos: