The 2019 MTV VMAs were on Monday night and celebrities came out to celebrate.
The show was filled with already-iconic performances from artists like Shawn Mendes, Camila Cabello, Lizzo, Missy Elliott, and Miley Cyrus. The broadcast of the show highlighted those showstopping moments along with some pretty epic audience reactions (We're looking at you, Sophie Turner).
But, while the audience got to enjoy all the glitz and glamor that was happening on stage, the real fun was happening online. All the biggest celebrities let their true colors shine in the comments section of Instagram after the party was over. Here are some of the best celebrity comments from the 2019 VMAs.
1. Busy Phillips, Justin Timberlake, Tess Holliday and more loved Lizzo's many, many looks.
2. Marc Jacobs and Eric Andre also loved a clip of Lizzo dancing in the audience.
3. Basically, everyone loved Lizzo, including SZA, Tracee Ellis Ross, and Ashley Graham.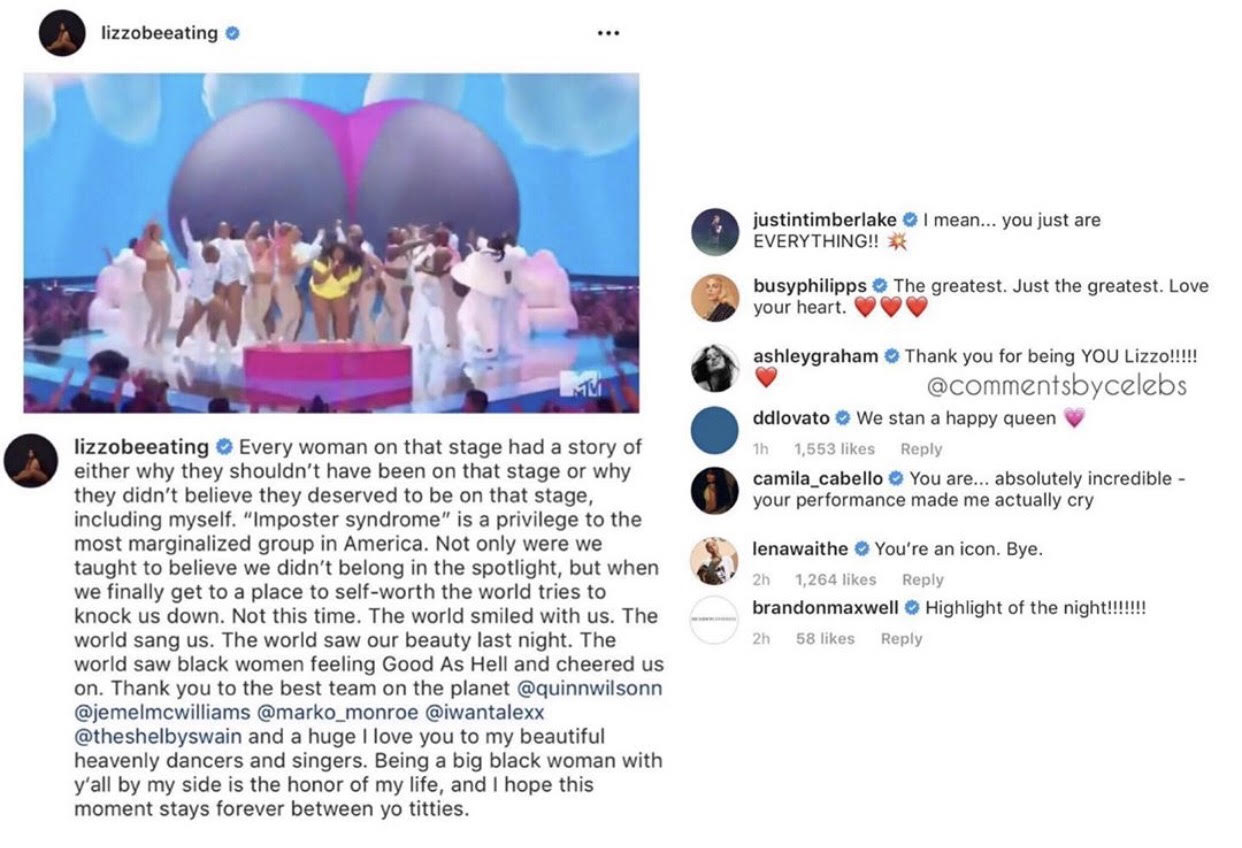 4. Poor Diplo is upset he's just known as "the guy in the cowboy suit."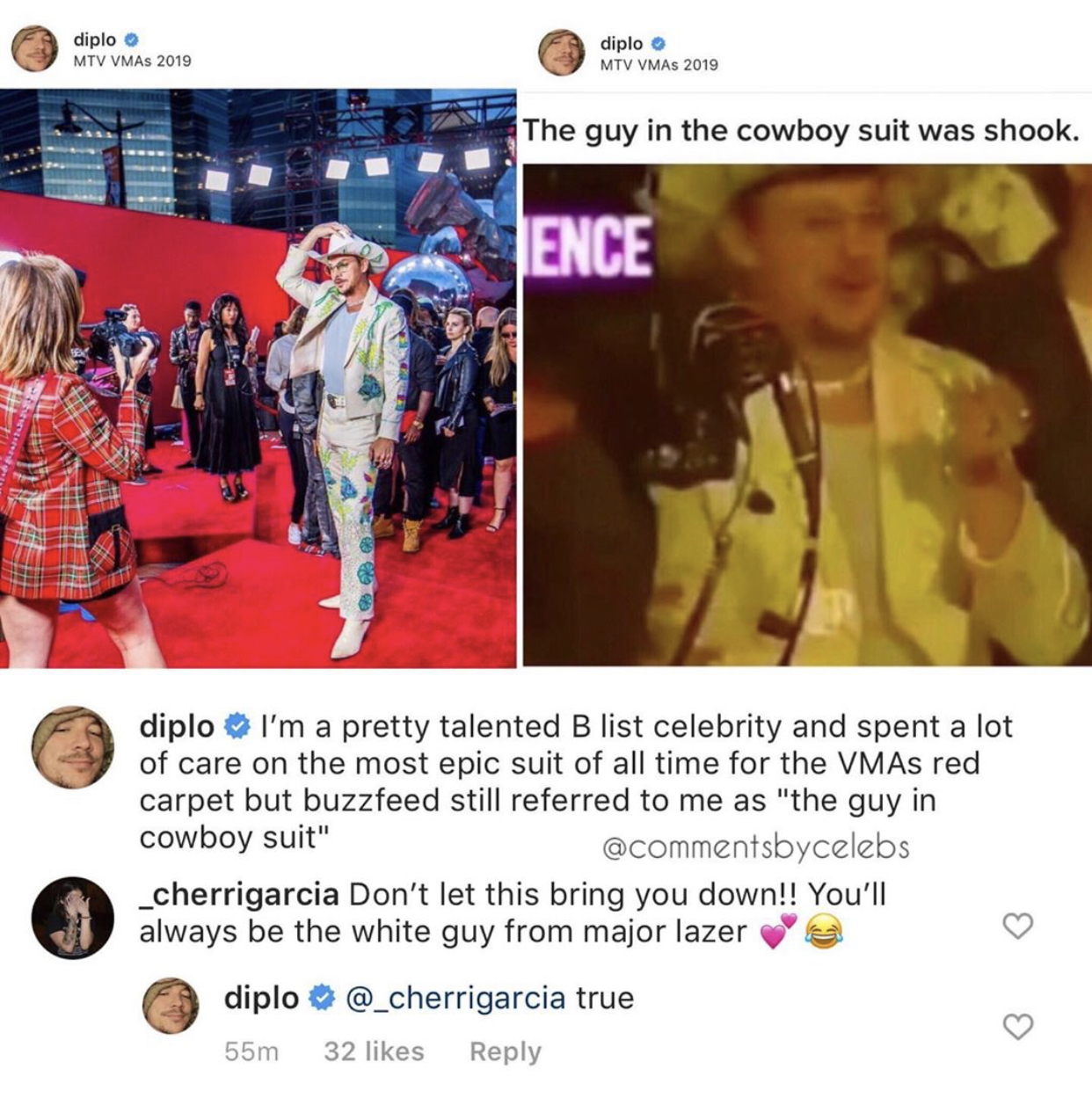 5. Sharon Stone offered Cindy Crawford some compliments.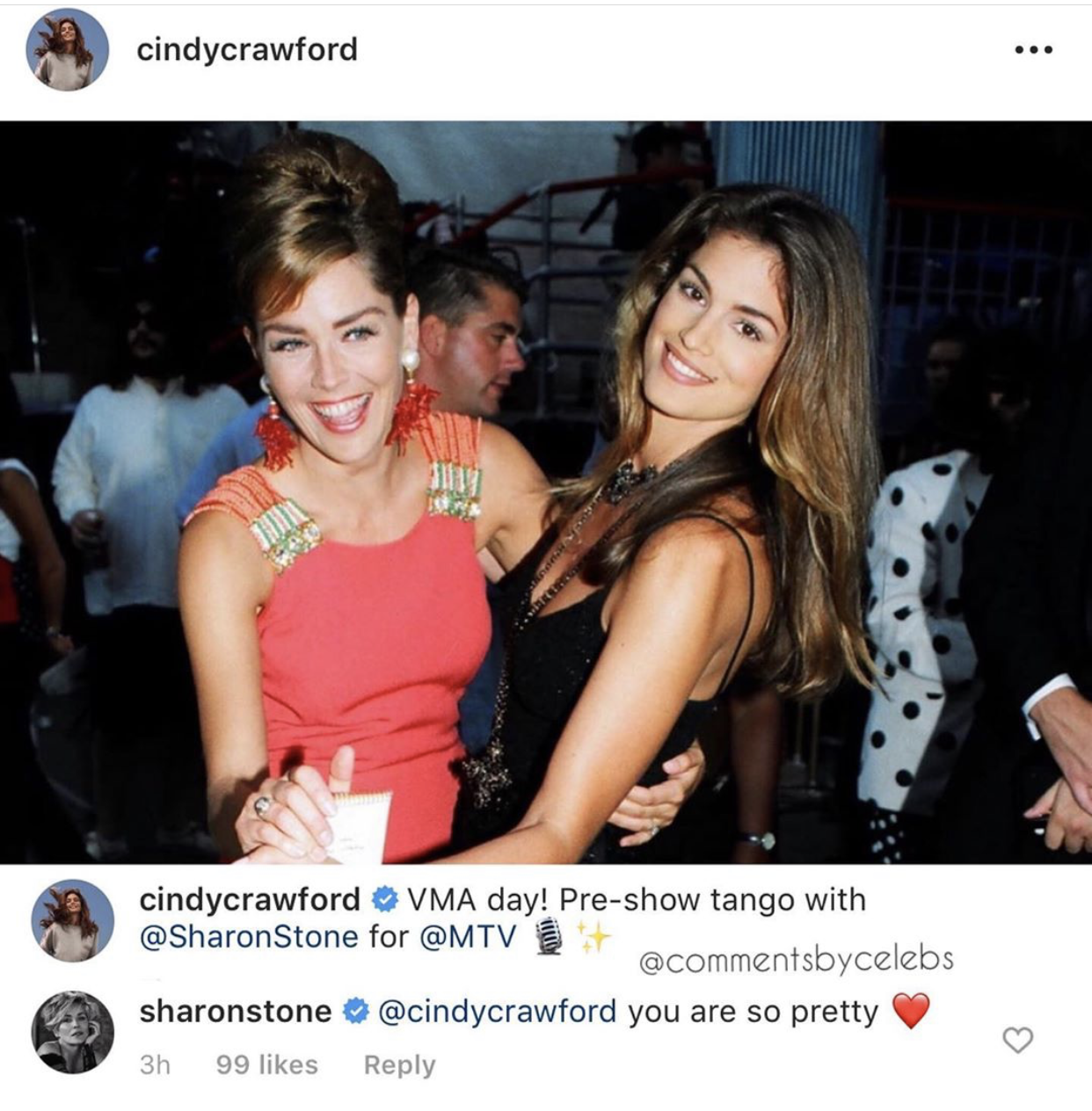 6. Chrissy Teigen and Alyson Stoner were all about Normani's hot look.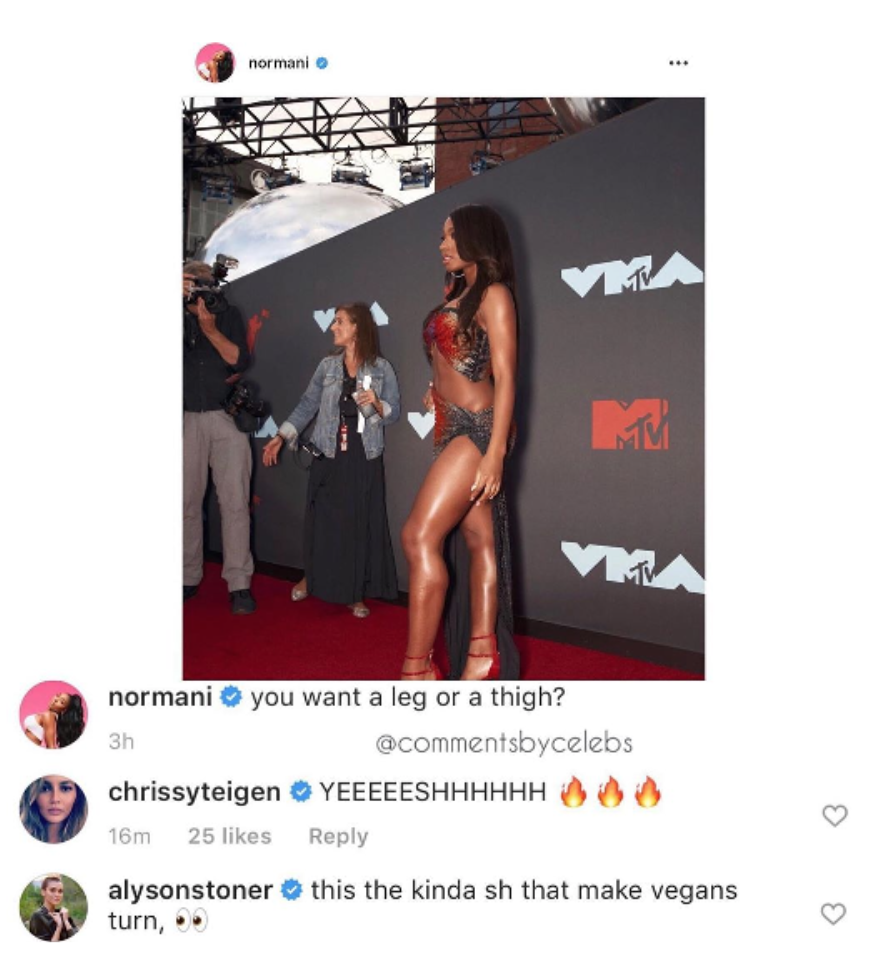 7. Alison Brie's former Mad Men co-stars January Jones and Kiernan Shipka supported their friend in the Insta comments.
8. Lenny Kravitz remembered bringing his mom to the 1993 VMAs and Naomi Campbell said she loved meeting her.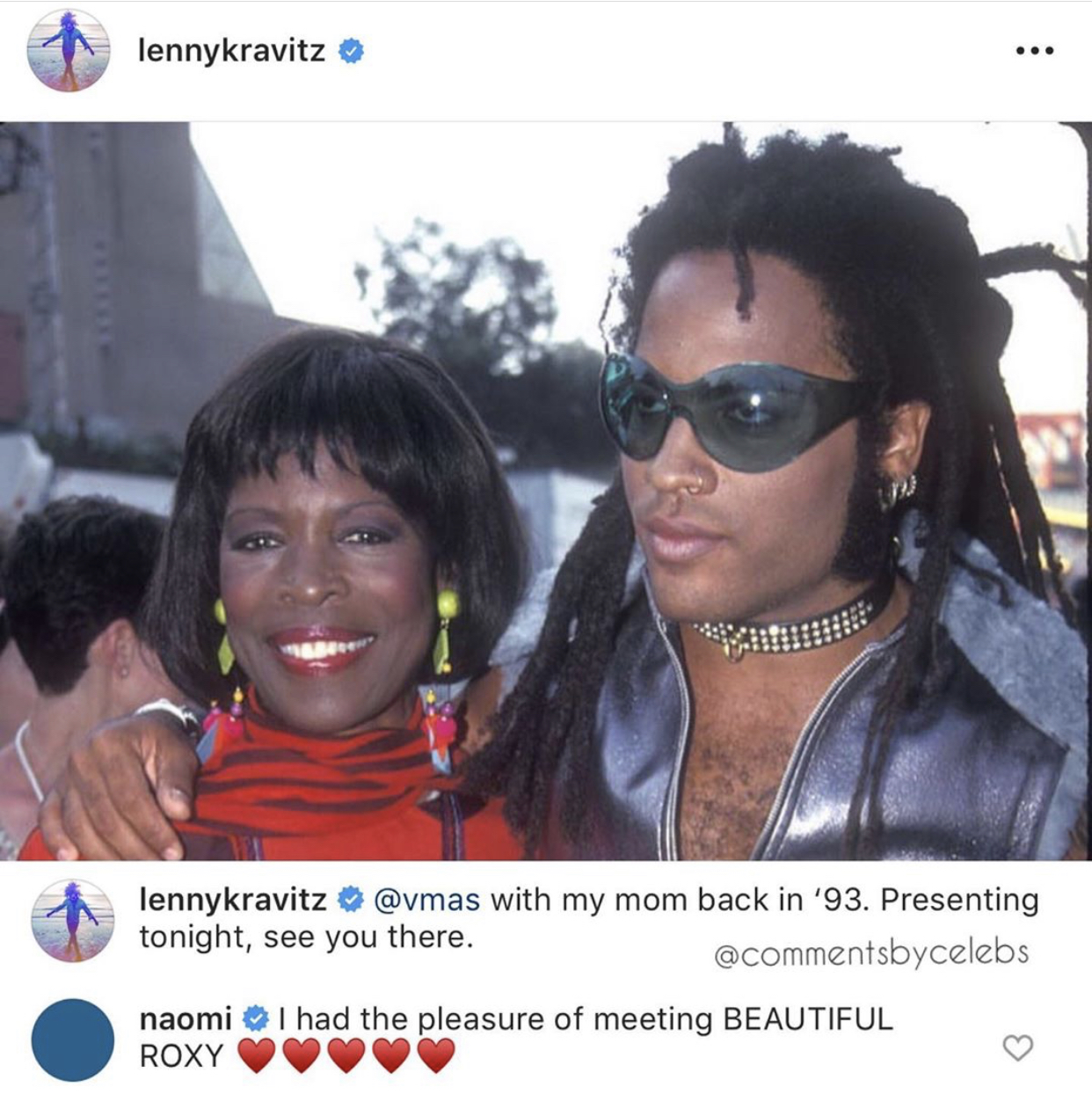 9. Kevin Jonas loved his wife Danielle's dress.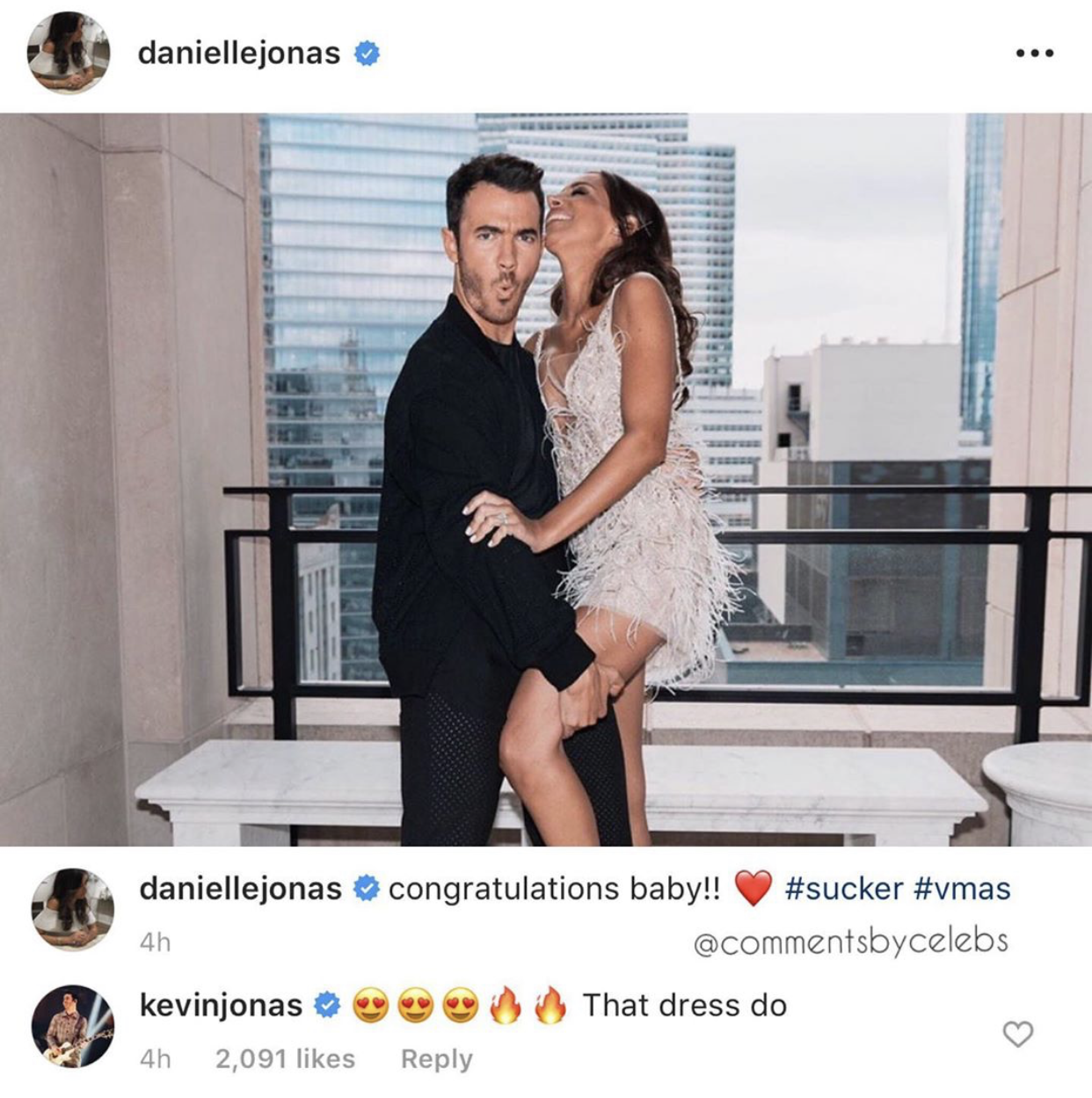 10. Lana Del Rey is very happy for Shawn Mendes and Camila Cabello.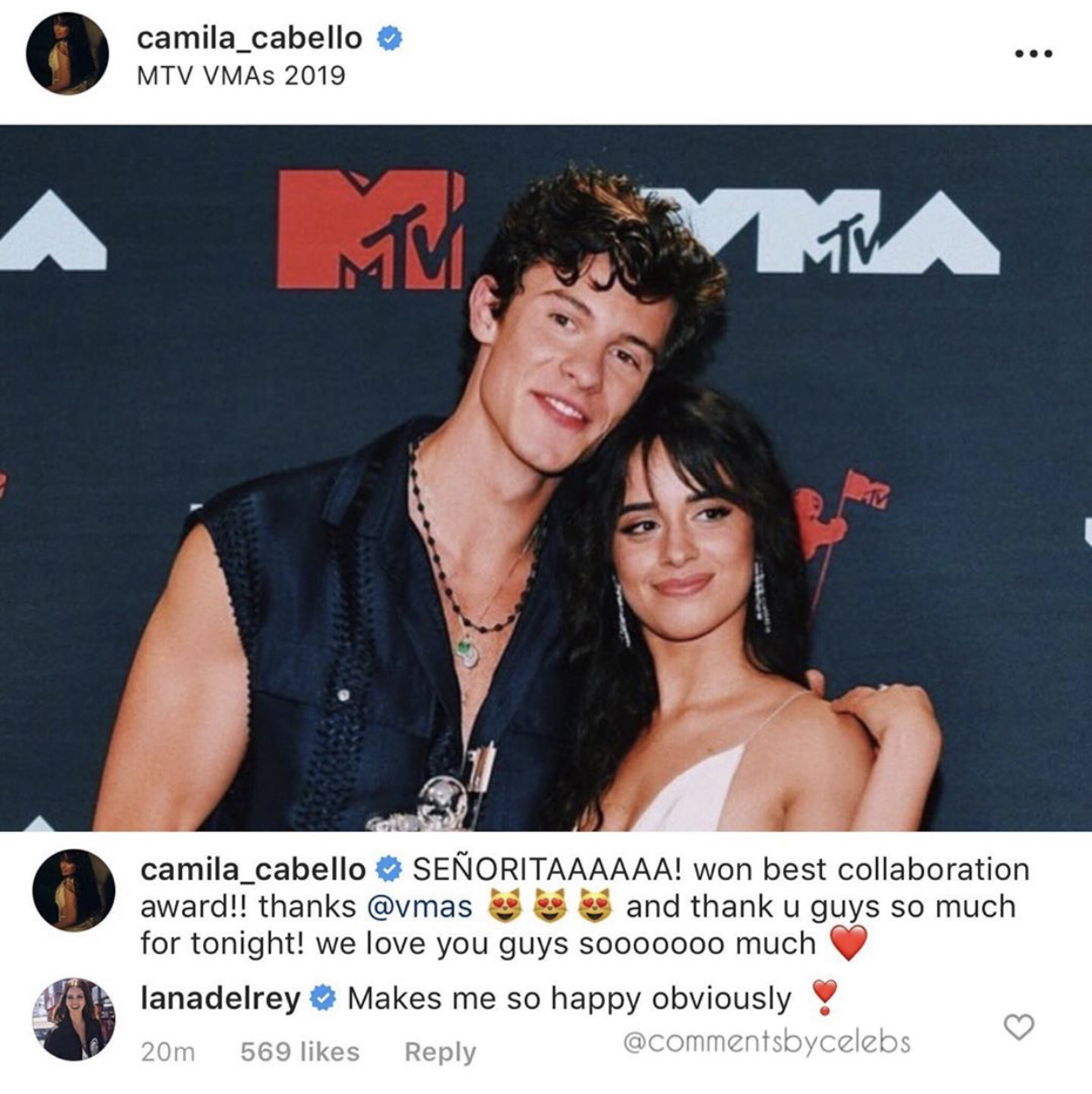 11. Joe Jonas and Sophie Turner just want to see Shawn Mendes and Camila Cabello kiss.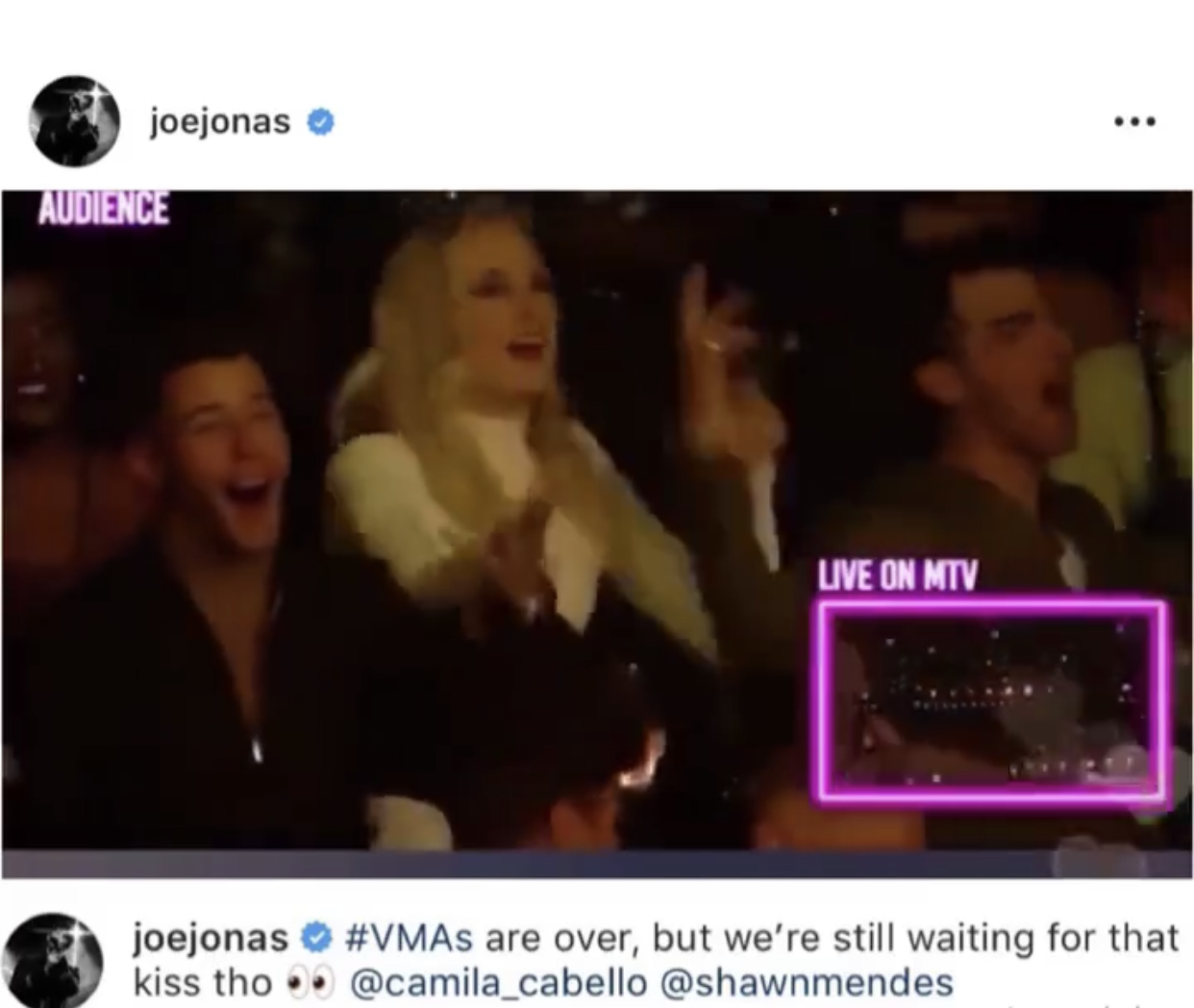 12. Jordan McGraw couldn't get over his matching look with Joe Jonas.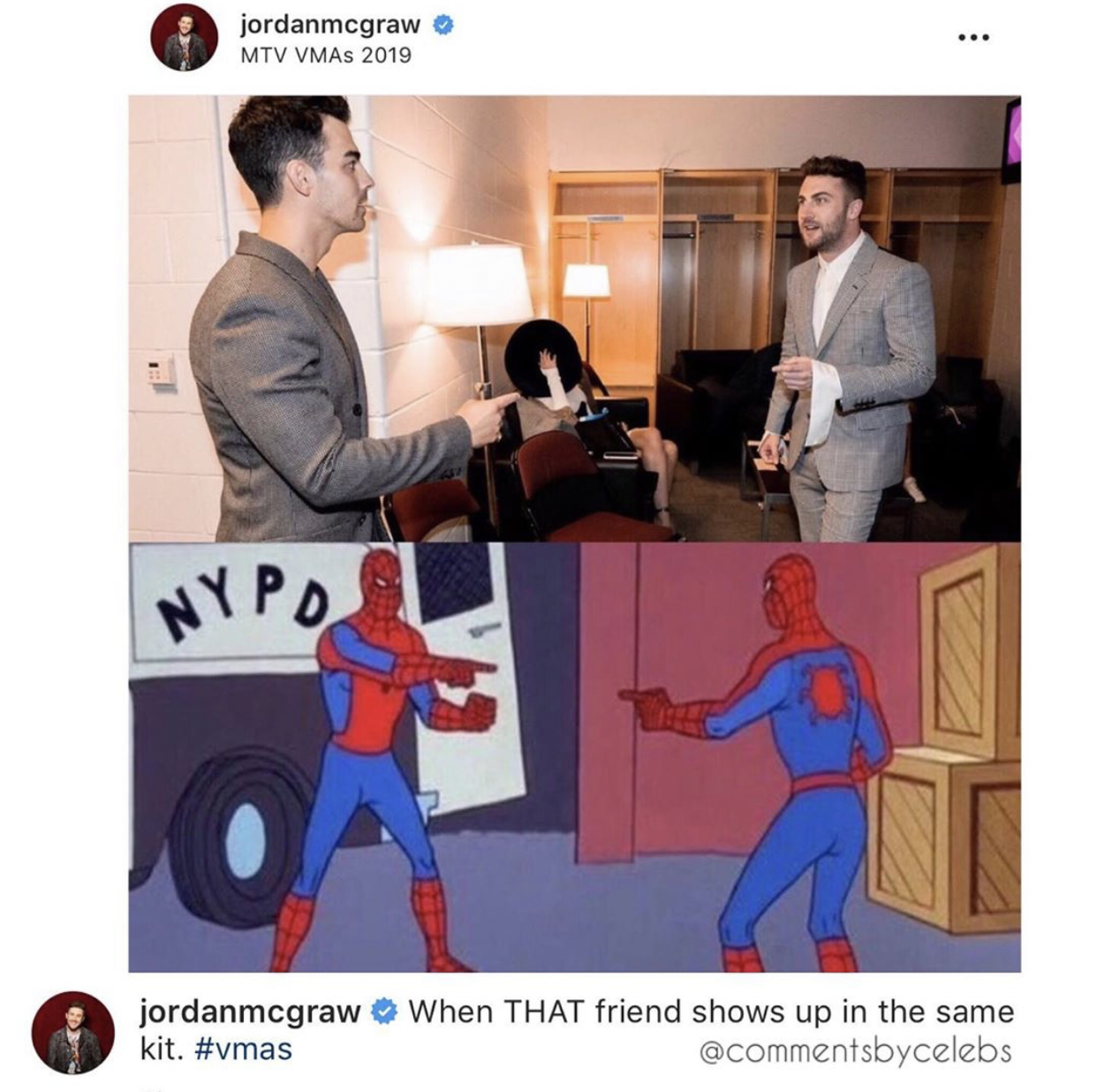 13. Sophie Turner was happy to spill some tea with Alex Morgan.
14. Vanessa Hudgens and Lindsay Lohan loved Miley Cyrus' performance.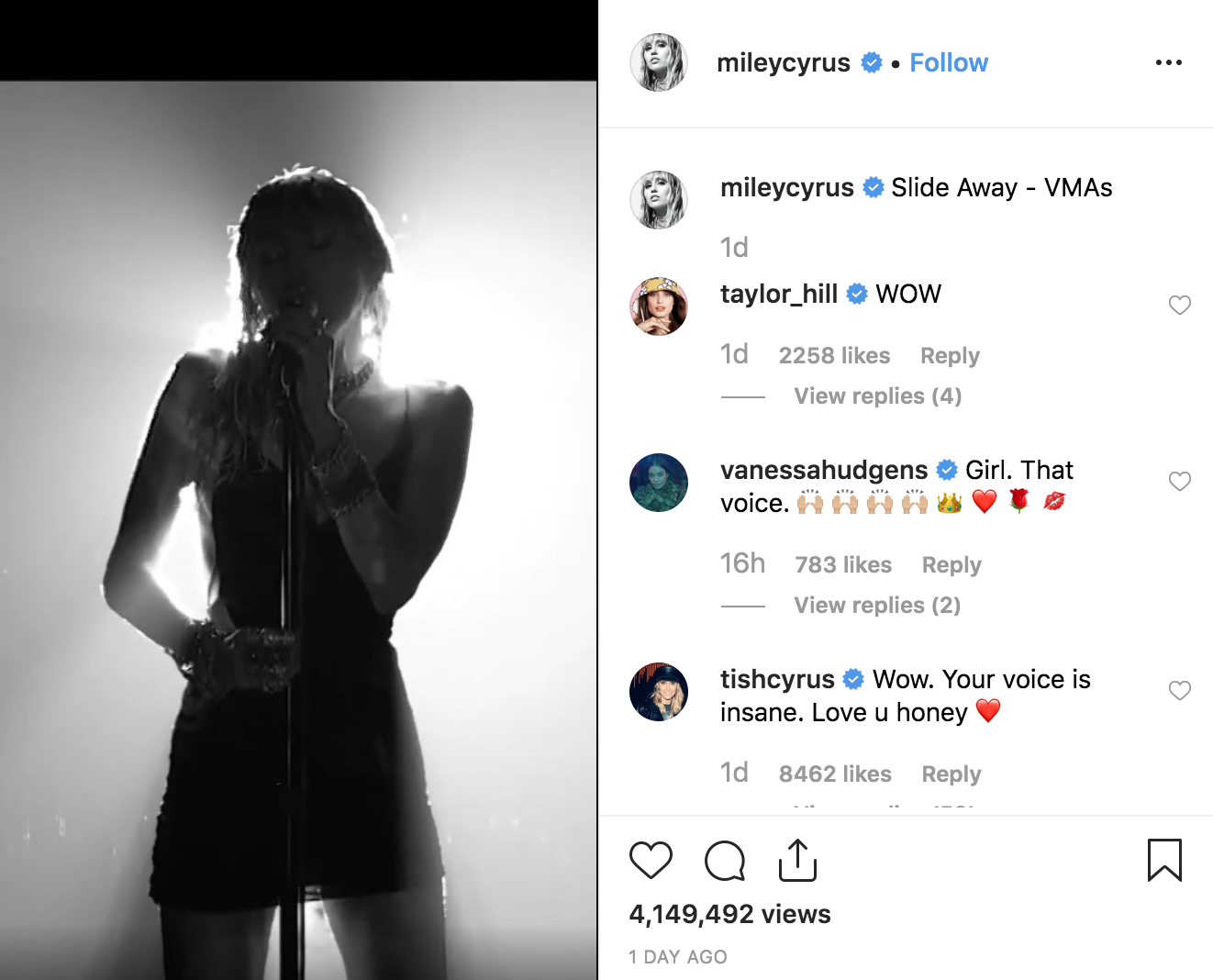 15. Queen Latifah and Taraji P. Henson celebrated Missy Elliott's win.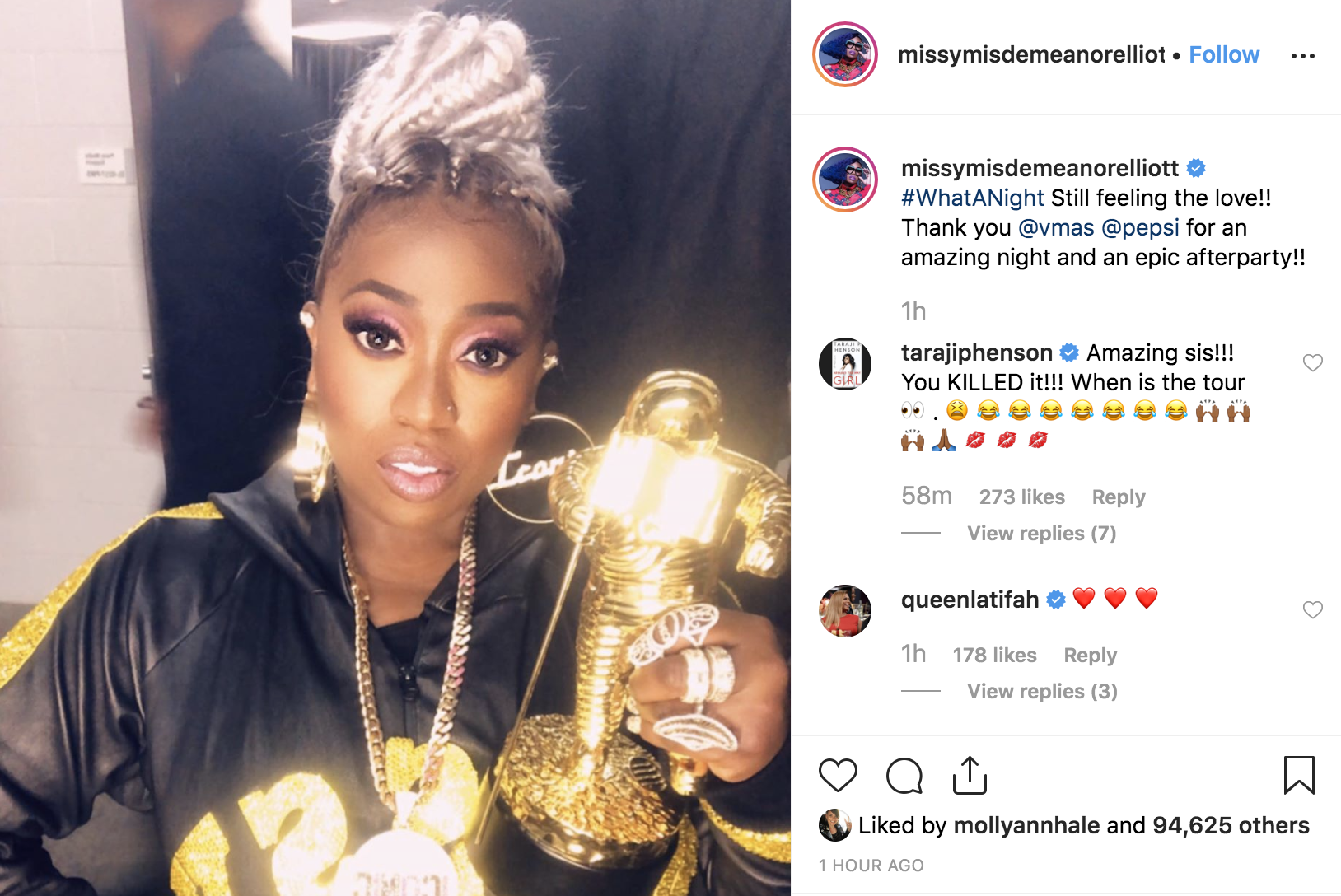 16. And Jesse Tyler Ferguson and Justin Mikita had a long night.