Over the weekend, Chris Evans accidentally posted a picture of a penis on his Instagram stories which he then quickly deleted. I was willing to think the picture might not be of his own penis or there was some other explanation for why this photo was in his camera roll, but now that he's finally commented on the surprise d*ck pic it all seems confirmed.
At first, it didn't seem like anyone was sure how to react except with a wave of insane thirst over the image. Though there were plenty of people who tried to hold the wave back, reminding us all that when someone posts nudes by accident, we should respectfully look away.
Okay, for Captain America we will not share or post accidental nudes, nor memes that read "guard that p*ssy" for any reason.
this being in chris evans' camera roll a few rows up from his dick pick is making me go insane pic.twitter.com/8k4KIPLAGh

— baby bitch (@_skaia_) September 15, 2020
But soon some gentle joking started from Chris Evans' friends and family, beginning with fellow Avenger Mark Ruffalo, who said there was nothing Evans could do that would be truly embarrassing as long as Trump is in office. I don't know if that's necessarily true, but it's sweet to say.
.@ChrisEvans Bro, while Trump is in office there is NOTHING you could possibly do to embarrass yourself. See… silver lining.

— Mark Ruffalo (@MarkRuffalo) September 13, 2020

Though some thought he could probably have said it more privately.
Yeah, but…

— Mark Ruffalo (@MarkRuffalo) September 13, 2020

His brother Scott Evans also appeared to joke about it:
Was off social media for the day yesterday.

So.

What'd I miss?

— Scott Evans (@thescottevans) September 13, 2020

Then Chris Evans himself finally tweeted, saying now that he has our attention, VOTE:
Now that I have your attention
🤦🏻‍♂️🤷🏻‍♂️….

VOTE Nov 3rd!!!

— Chris Evans (@ChrisEvans) September 15, 2020
Hey, if you've got the eyes of the public you might as well make them look at something more important than the tip of your penis. It has a million likes.
"Did something happen this weekend?" – @ChrisEvans 👀 pic.twitter.com/4c5n0YTzIi

— Tamron Hall Show (@TamronHallShow) September 15, 2020

Writer Yashar Ali also shared a clip of Evans getting interviewed by Tamron Hall, during which she really hammers him to respond to what happened without saying the words "d*ck pic" out loud.
chris evans invented comedy pic.twitter.com/nk5Bmyf4hJ

— ash (@buttsandevans) September 15, 2020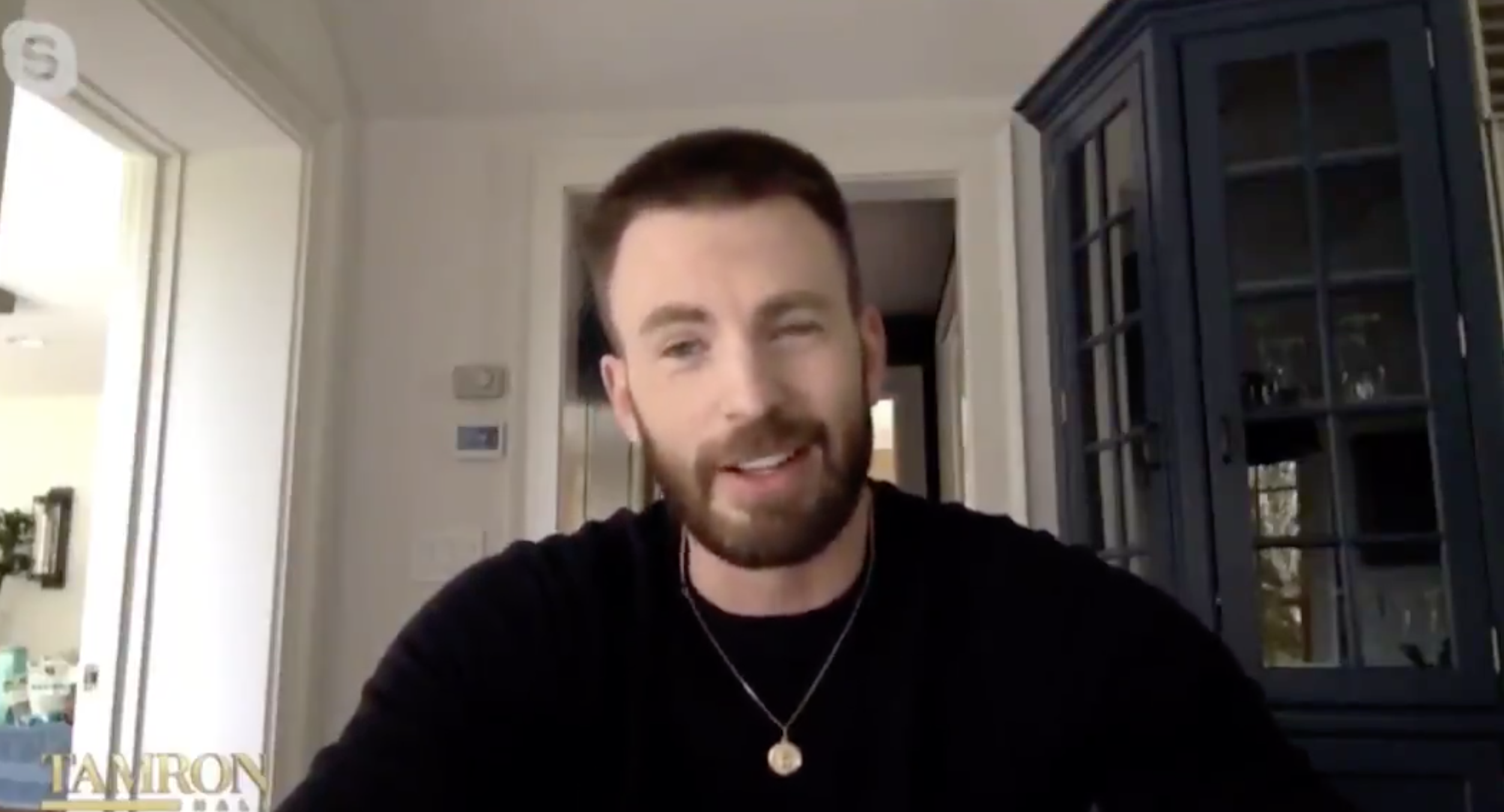 She will not rest until he makes a comment, even threatening to cut the mic on the actor trying to cover for him.
In an interview with @tamronhall that just aired, @chrisevans talks about what happened this weekend. pic.twitter.com/i9clWprQZf

— Yashar Ali 🐘 (@yashar) September 15, 2020
"That's called turning a frown upside down," he eventually says, looking pretty sad, actually. Noo!!! I hate that Chris Evans is sad. He goes on to say that it was embarrassing and full of teachable moments, and that he appreciated all the fans rallying in support.
Okay, now stop asking him about it. There's really no mystery here, only Cap looking unhappy. We don't need that energy.
More Chris Evans: