Model and cookbook author Chrissy Teigen has been very open about the loss of her baby with musician John Legend last fall.
She revealed that she and Legend had started calling the baby Jack, and since she miscarried, Teigen has posted frequent updates about her grief process, including incredibly vulnerable photos of the day Jack passed.
Since then, Teigen has shared stories on how her body is healing, how it seems at times like she's still pregnant, and trying to recover by investing in new hobbies, like horseback riding.
On Sunday, she shared it was Jack's official due date. She posted a photo of herself sitting at a dinner table on Instagram, with the caption, "Can smile all day but thinking of you on your due date, bug."
She also shared a photo on her Insta stories of three bracelets she wears with each of her kid's names, Luna, Miles, and now Jack: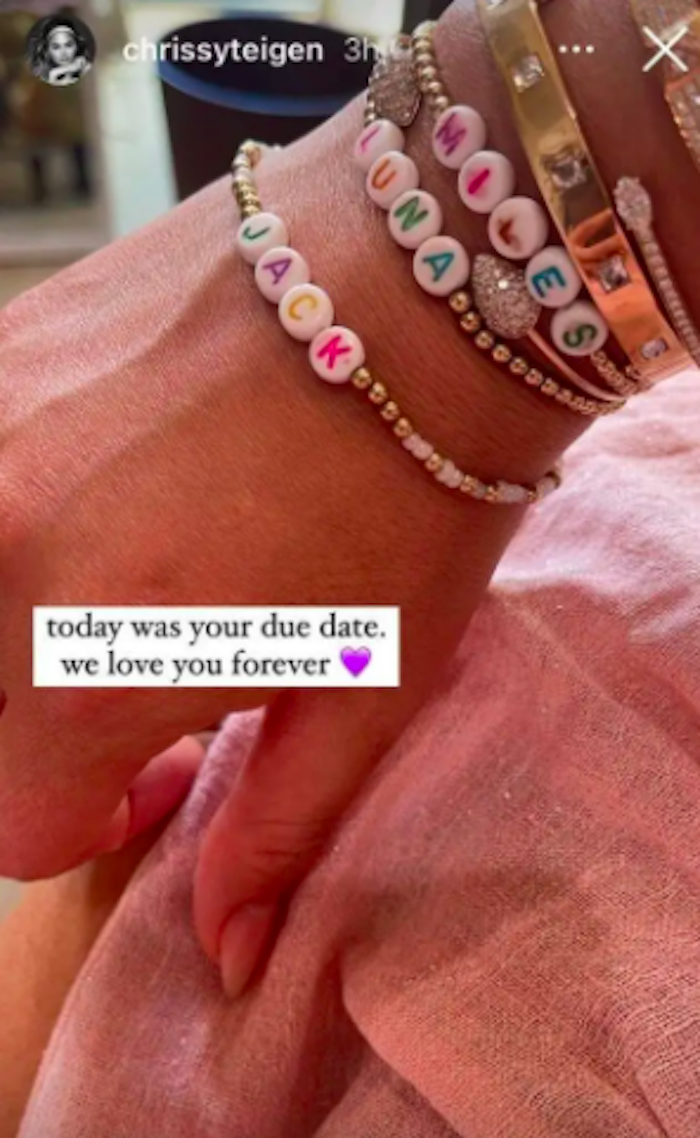 A while ago, Teigen had a tattoo added to her wrist bearing Jack's name: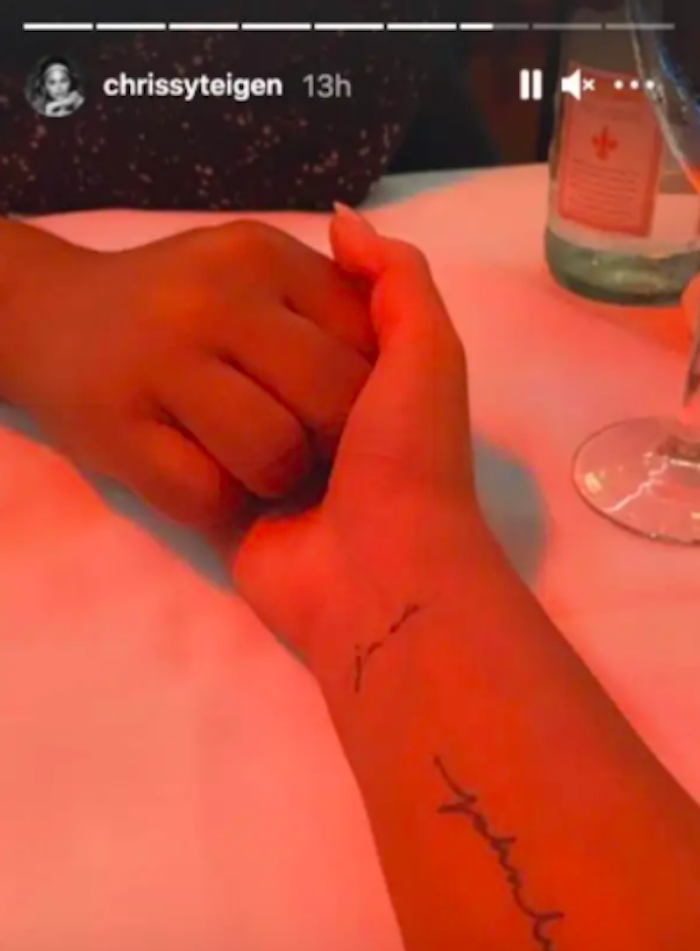 It's a beautiful way to keep memories alive, and remember love in the pain of grief.