Ok sure, everything we've learned about Kim Kardashian and anyone/everyone in her proximity has been completely against our will, but there's something maybe a little more interesting about the feud between her ex-husband Ye and Pete Davidson, no?
Maybe it started back when Pete ripped into Kanye on SNL for being…well, Kanye.
But even if it didn't start there, it definitely started when Davidson began dating Kim K.
But after Kanye dropped his latest video basically asking fans to kill him, Pete Davidson is apparently done with Kanye West's antics — at least according to allegedly leaked text messages between the two.
In the exchange, shared by Davidson's friend and writer David Sirus in a since-deleted Instagram post, Davidson praises girlfriend Kim Kardashian's mothering, tells West to get help for his mental health issues, and tells the rapper he is in bed with Kardashian.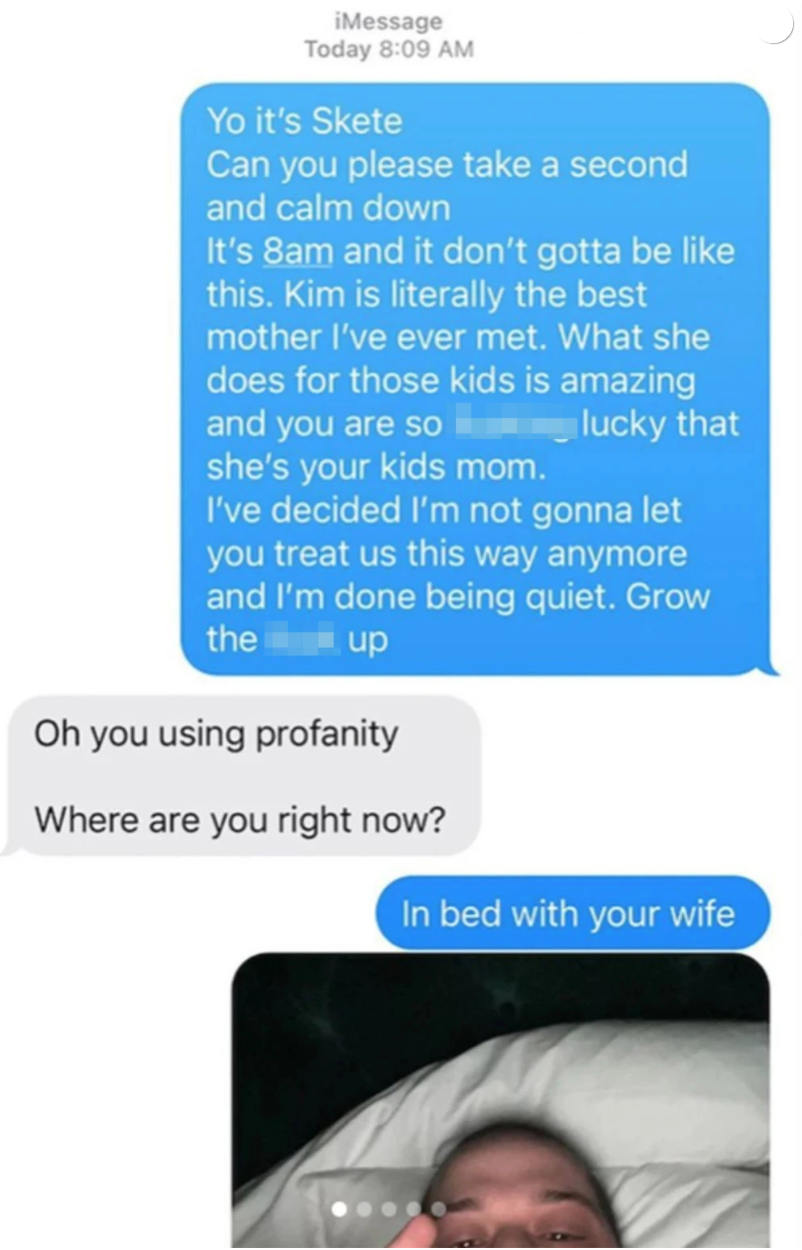 The alleged conversation was shared on Sunday afternoon after West criticized Kardashian's parenting skills on his Instagram.
At the beginning of the alleged text conversation, Davidson calls Kardashian "literally the best mother I've ever met."
"What she does for those kids is amazing and you're f**king lucky that she's your kids' mom," he wrote.
Then, the comedian gets serious: "I've decided I'm not going to let you treat us this way anymore and I'm done being quiet. Grow the f**k up."
Davidson also told West that he stopped SNL from making fun of him on the show and also avoided mocking him during his stand-up routines.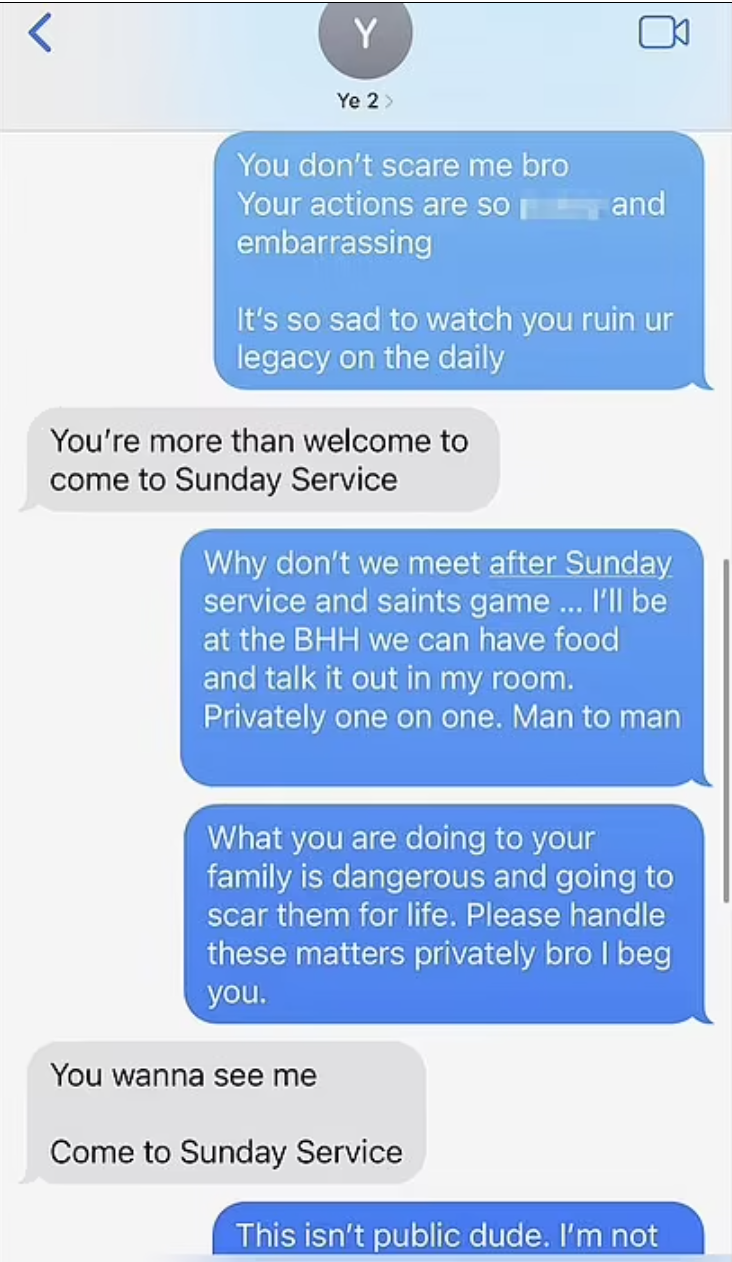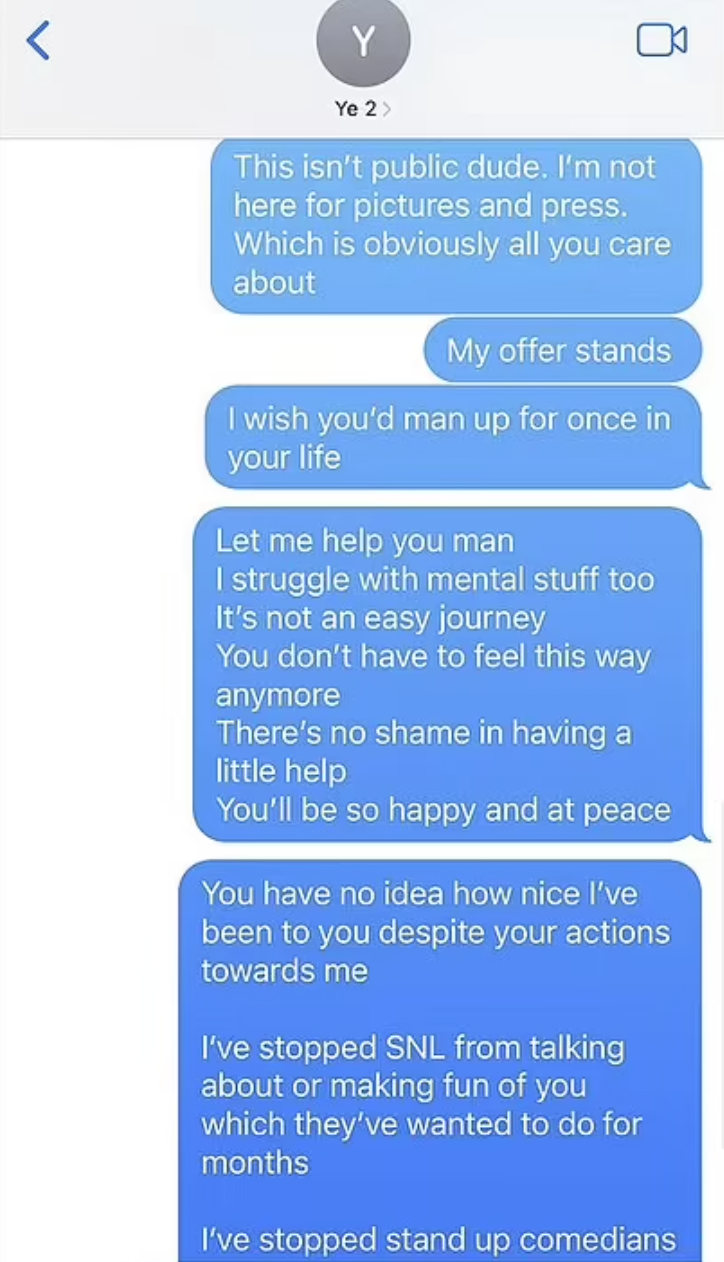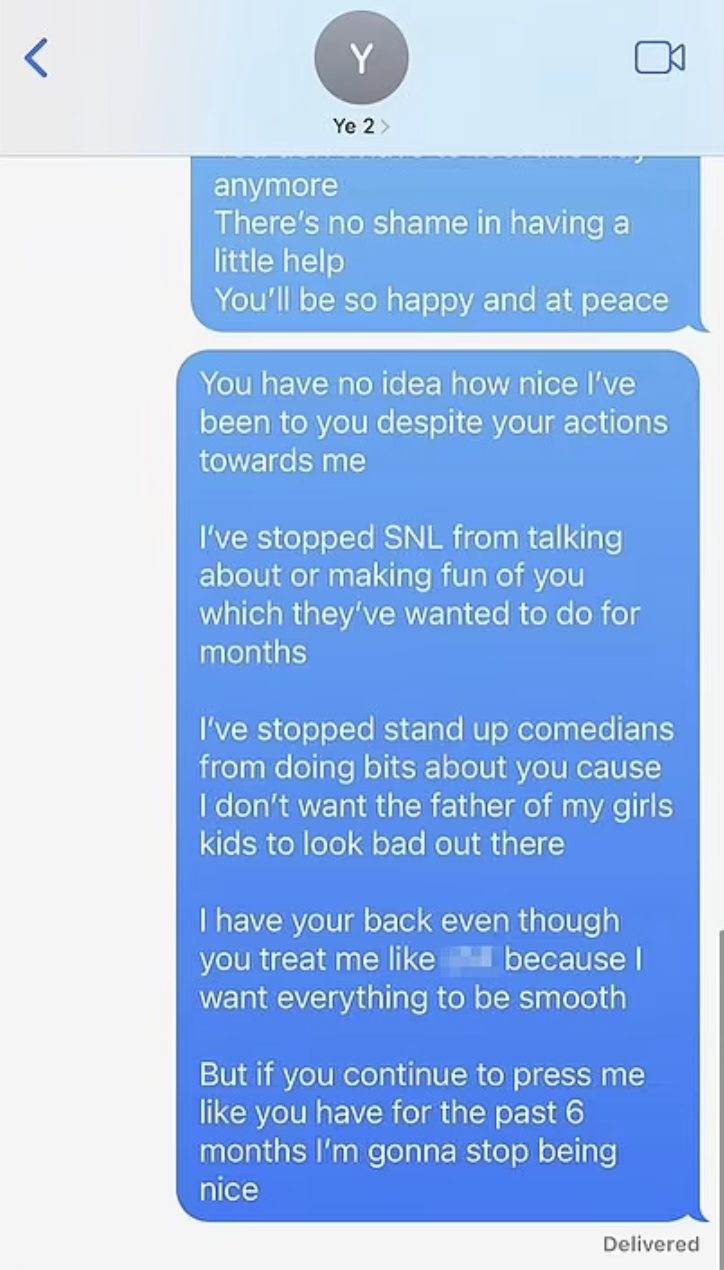 "You have no idea how nice I've been to you despite your actions towards me," Davidson wrote. "I've had your back even though you treat me like sh*t because I want everything to be smooth. But if you continue to press me like you have for the past 6 months, I'm gonna stop being nice."
Davidson also sent a picture to West, flashing the peace sign with his fingers and saying he was "in bed with your wife."
"Happy to see you're out [of] the hospital and rehab," West texted back.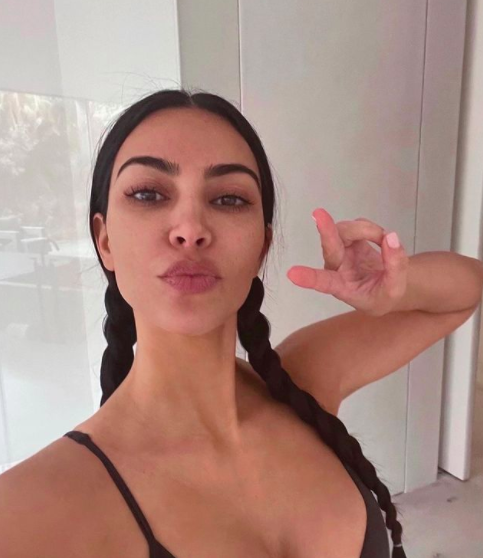 "Same here. It's wonders what those places will do when you get help. You should try it," responded Davidson.
"Let me help you man," he wrote at one point. "It's not an easy journey. You don't have to feel this way anymore. There's no shame in having a little help. You'll be so happy and at peace."
West replied in a since-deleted Instagram video, saying, "The boyfriend texts me, antagonizing me, bragging about being in bed with my wife."
"I'm like, well, who's watching my children if he's texting me, bragging about being in bed with my wife?"
Somewhat related to this story:
Featured Image: Dave Sirus/Instagram