16. Found On A Thinspo Account. Send Help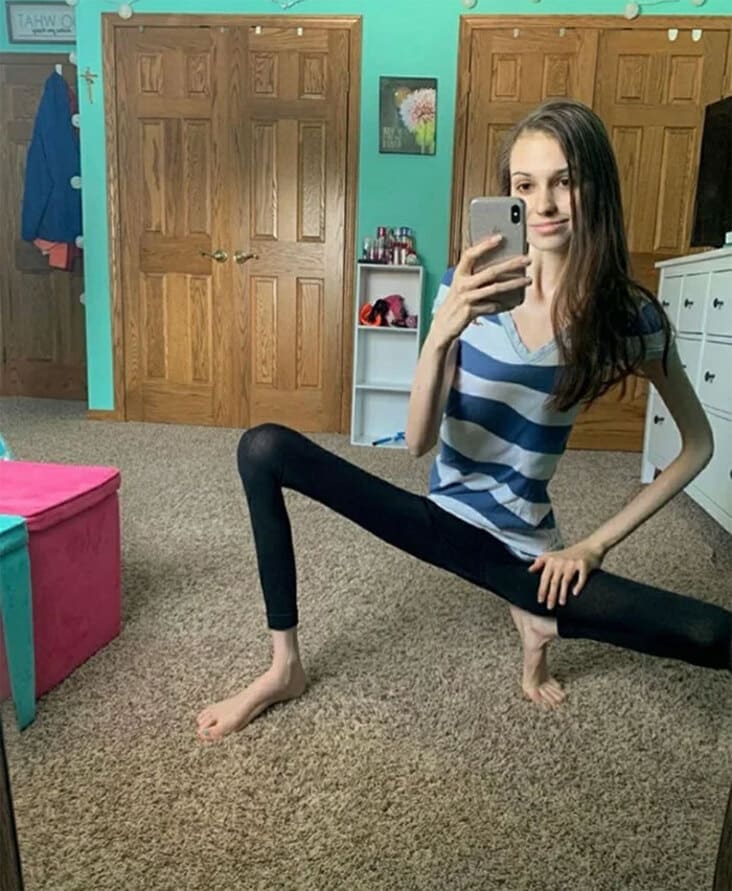 ---
But just in case you think this is at all mean-spirited, you'll be happy to know the Subreddit maintains a high level of decorum, following rules that prevent users from using it as a means of abusing celebrities and influencers. They encourage users to avoid "rude and unnecessary comments about natural features will not be tolerated, no one cares if you don't like them."
Further, to protect the feelings of influencers who perhaps didn't use photoshop, the Subreddit requires users to clearly point out how a photo has been altered, stating: "If you cannot point out the difference between the post and the reality, whether caused by Photoshop, focal length, angles, or lighting, please don't post it."
---
17. Can you imagine caring enough about the shape of your belly button to use multiple fake belly-buttons in a photoshoot?
18. And oh boy, the (Tiger) King of fake…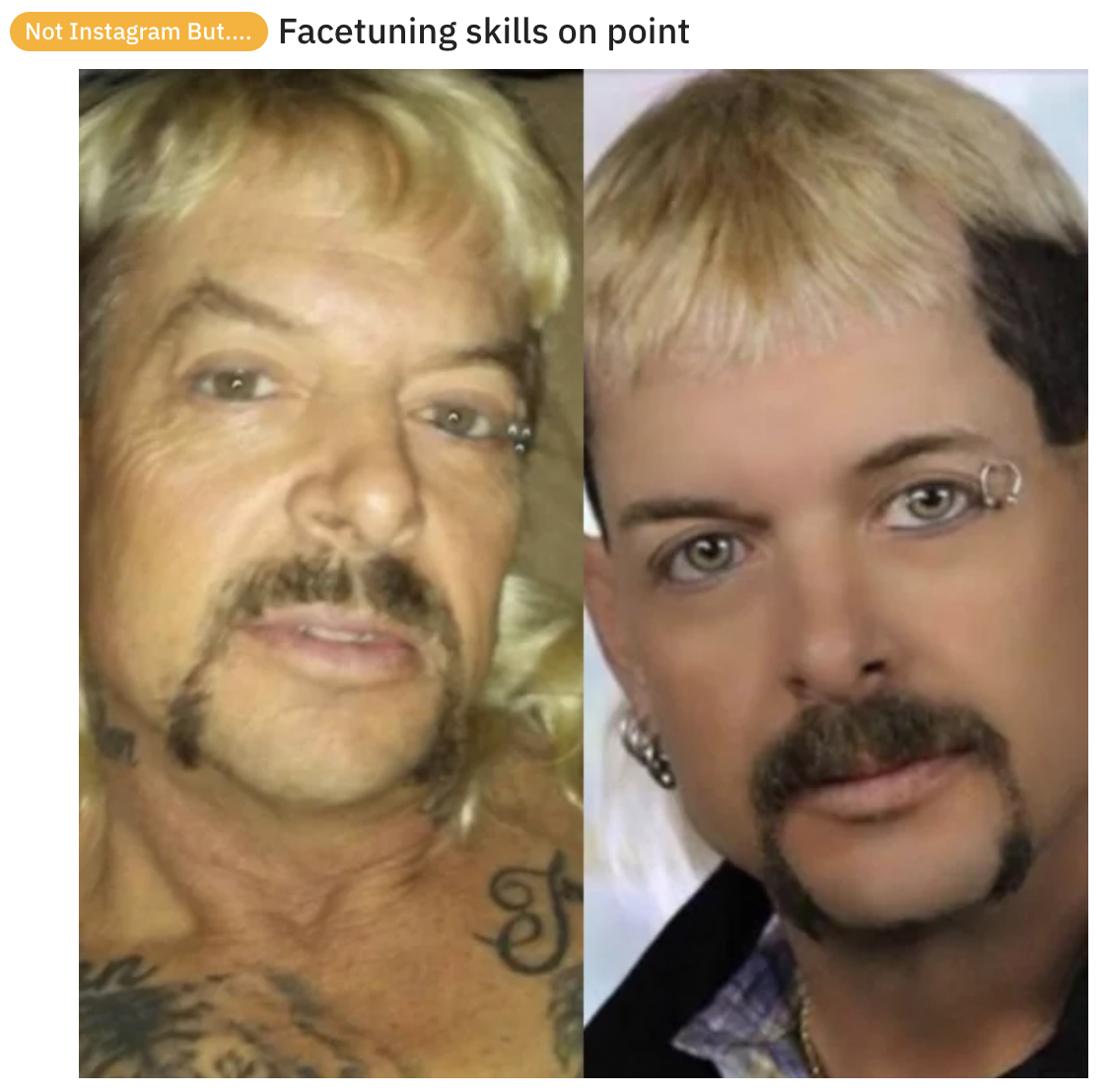 19. And to think she's so beautiful without the Facetune.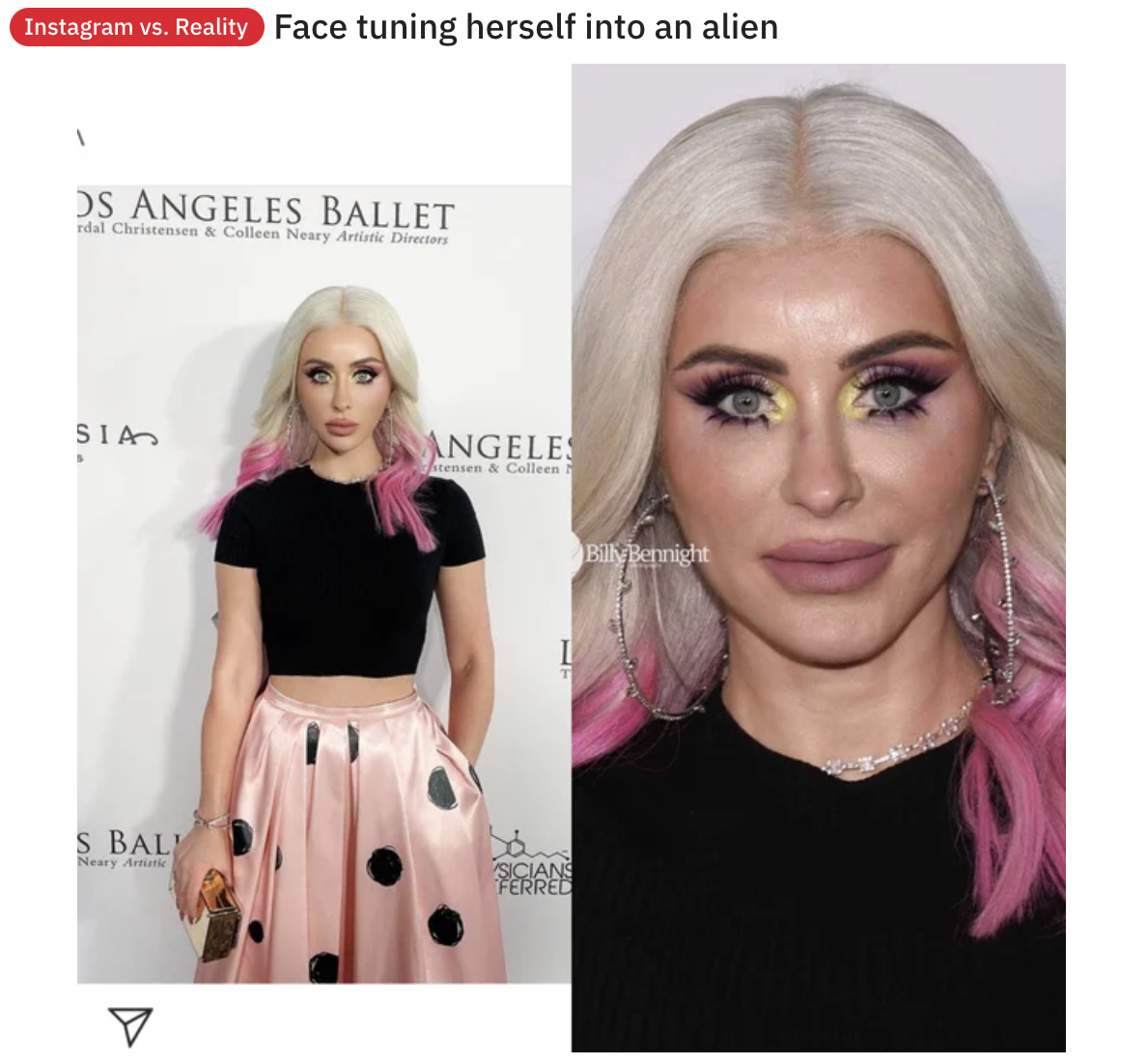 20. Oh man, some architect is about to get sued.