If you've had the privilege of living long enough or even rifling through old magazines, you've probably noticed that Western culture's "ideal" standards of beauty have changed quite a bit over the years.
You might have even noticed we've changed what we consider hot even in your lifetime.
Women have noticed too, especially this Instagram fitness expert who used Photoshop to illustrate the dramatic changes in what we consider beautiful.
Instagram fitness expert Cassie Ho (@blogilates) has over 1.5 million followers…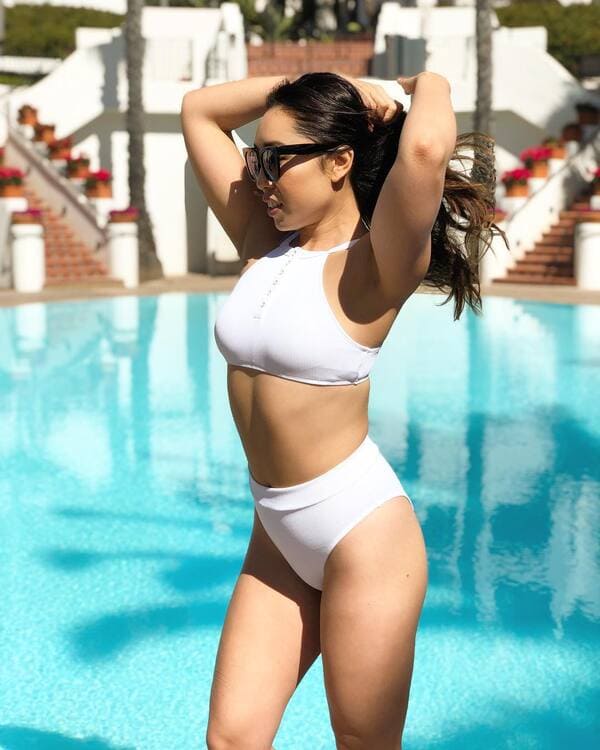 …thanks to her messages of health, happiness, and not sacrificing both to achieve some imaginary notion of "perfection."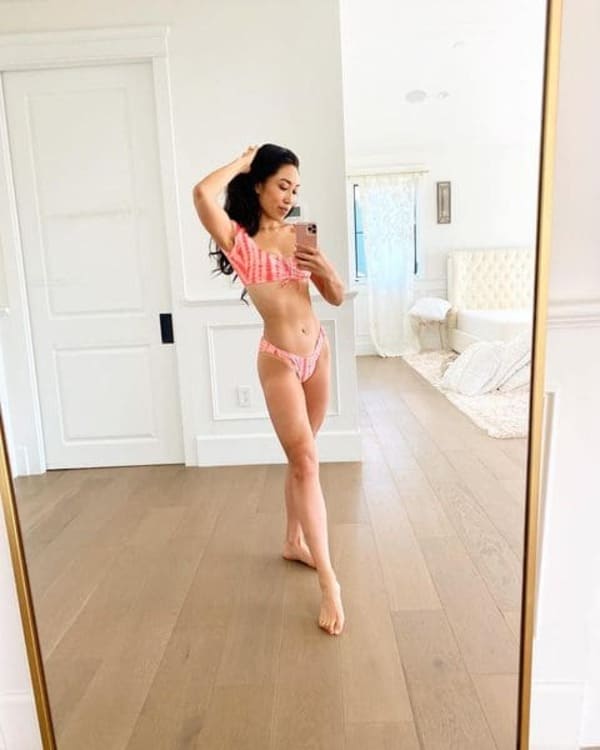 After all, our idea of the "perfect" body changes almost as much as fashion does, something Cassie illustrated by photoshopping her own body to match the "ideal" body of different decades.
---
1. 1400-1700: The full-bodied gal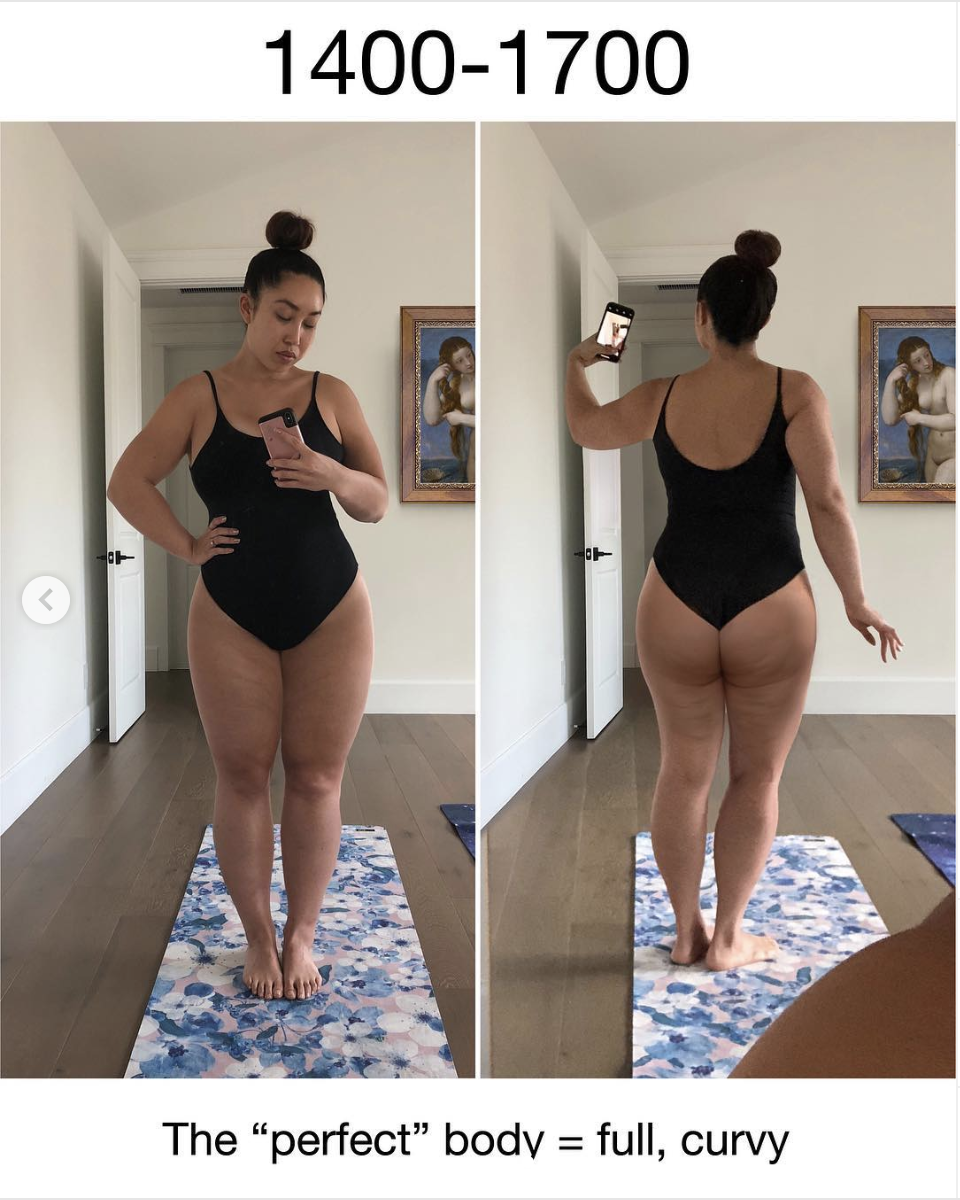 "Looking full with a rounded stomach, large hips, and an ample bosom is in," Cassie wrote in her caption of the ideal Renaissance woman. "Being well fed is a sign of wealth and status. Only the poor are thin."
2. 1920s – The flat flapper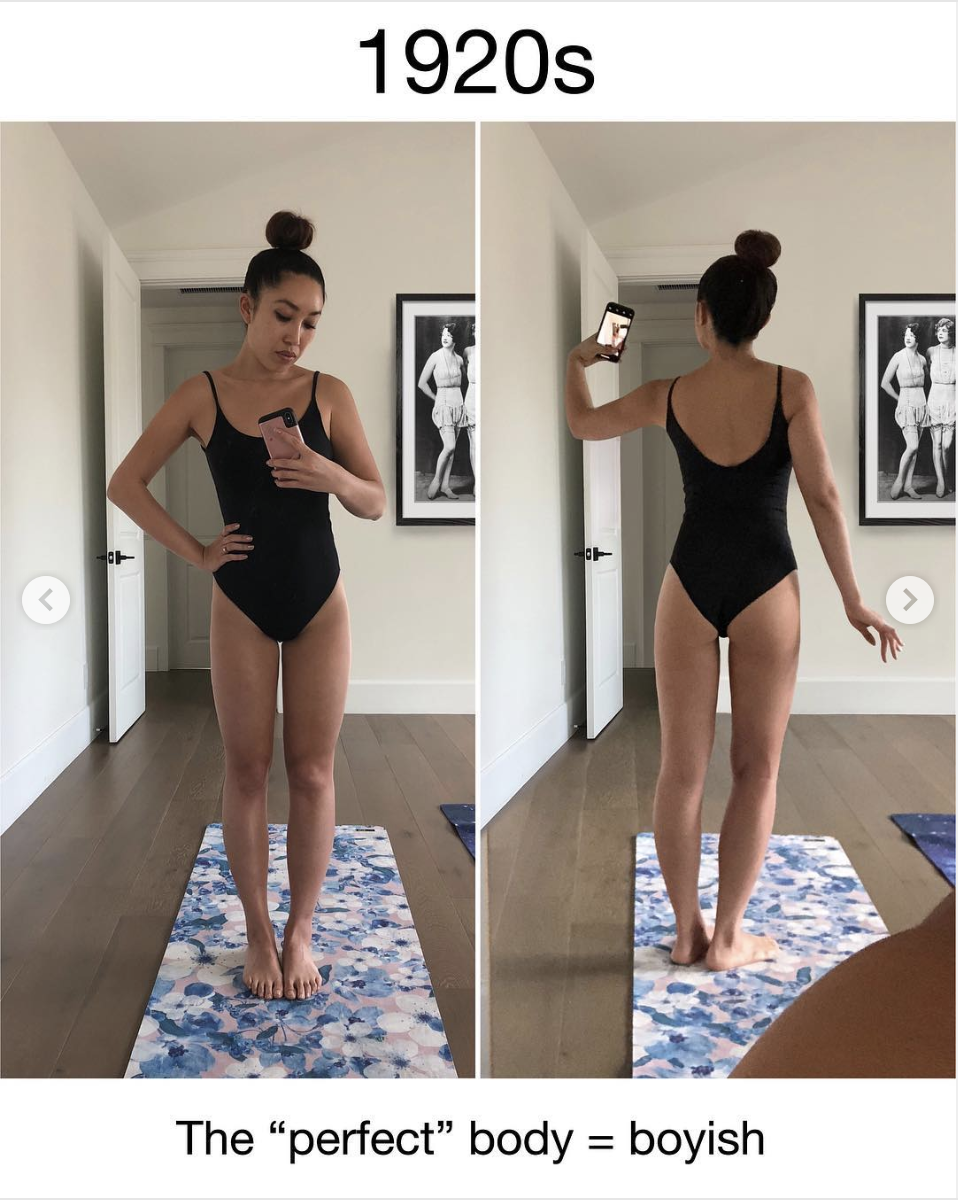 "Appearing boyish, androgynous and youthful, with minimal breasts, and a straight figure is in!" Cassie wrote. "Unlike the 'Gibson Girl' of the Victorian Era, women are choosing to hide their curves, and are doing so by binding their chests with strips of cloth to create that straight figure suitable for flapper dresses."
3.1950s – The hourglass pin-up goddess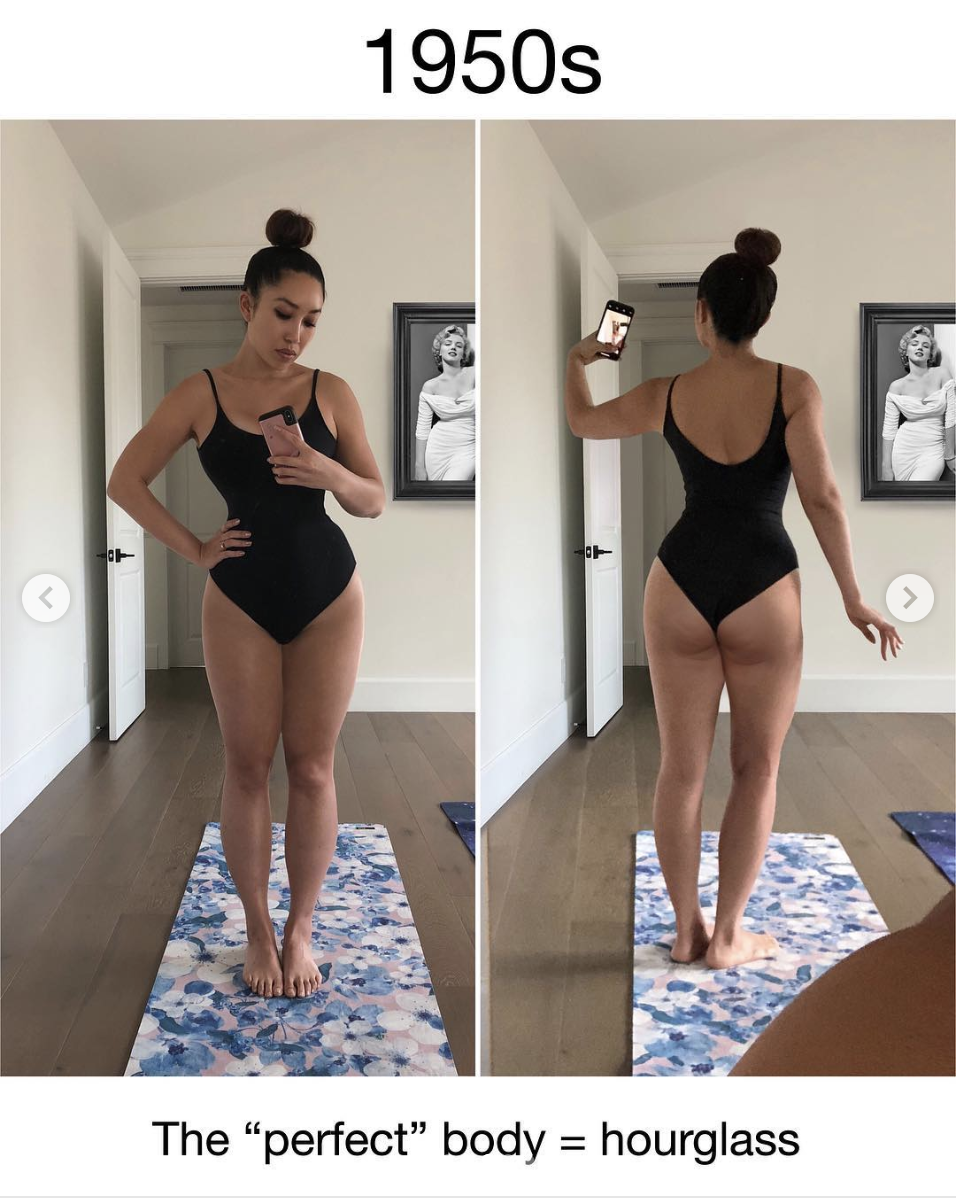 "The hourglass shape is in," Cassie wrote of thee 1950s ideal. "Elizabeth Taylor's 36-21-36 measurements are the ideal. Marilyn Monroe's soft voluptuousness is lusted after. Women are advertised weight gaining pills to fill themselves out. Playboy magazine and Barbie are created in this decade."
4. Early 1990s – Heroin chic waif
"THIN IS IN," Cassie wrote about the waif-like fashion model craze. "Having angular bone structure, looking emaciated, and super skinny is what's dominating the runways and the magazine covers. There's even a name for it: 'heroin chic.'"
5. The mid-1990s-2000s – Stacked glamazon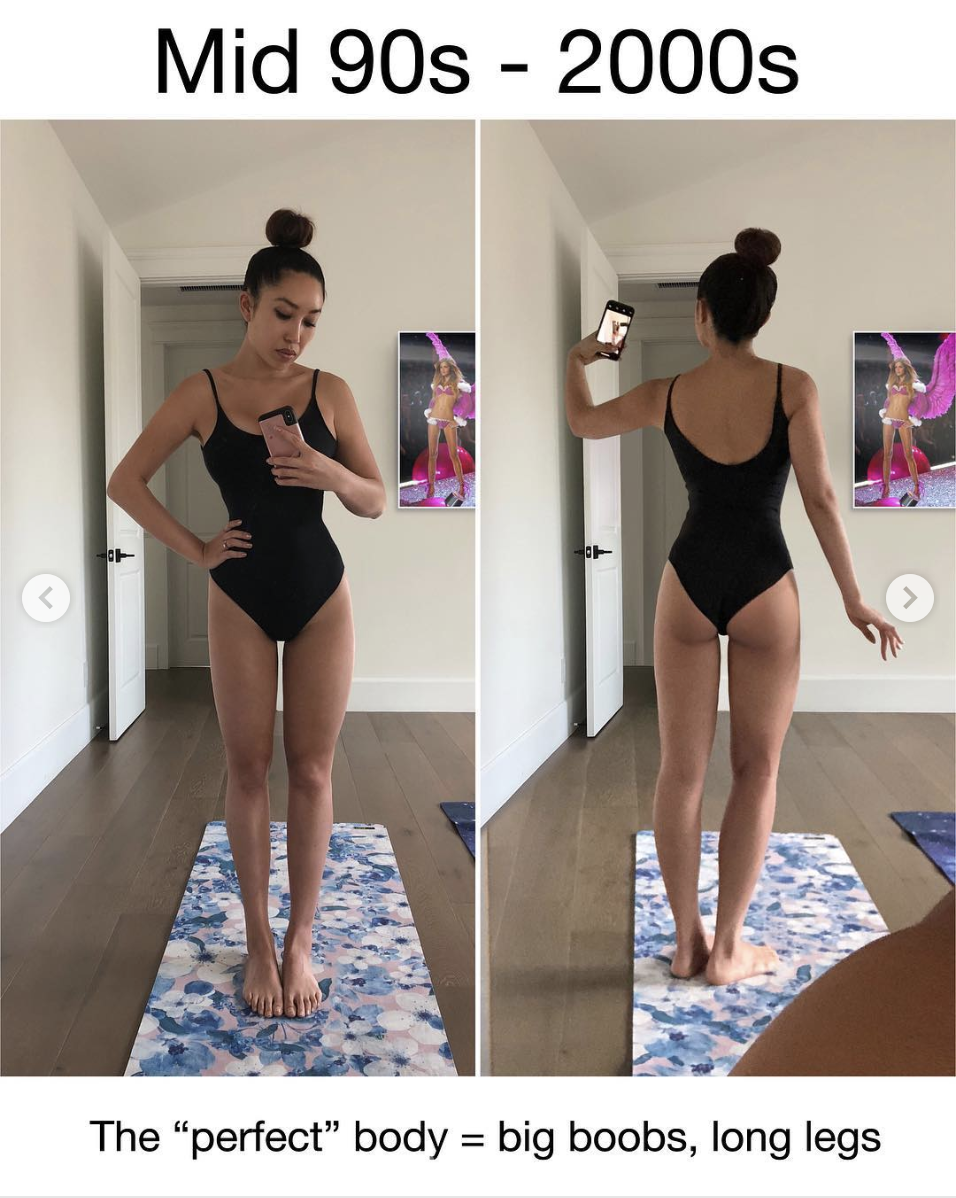 In the mid-90s to 2000s "Big boobs, flat stomachs, and thighs gaps are in," Cassie wrote. "In 2010, breast augmentation is the highest performed cosmetic surgery in the United States. It's the age of the Victoria's Secret Angel. She's tall, thin, and she's always got long legs and a full chest."
6. Mid-2010s-Present – Itty-bitty waist with a round thing in your face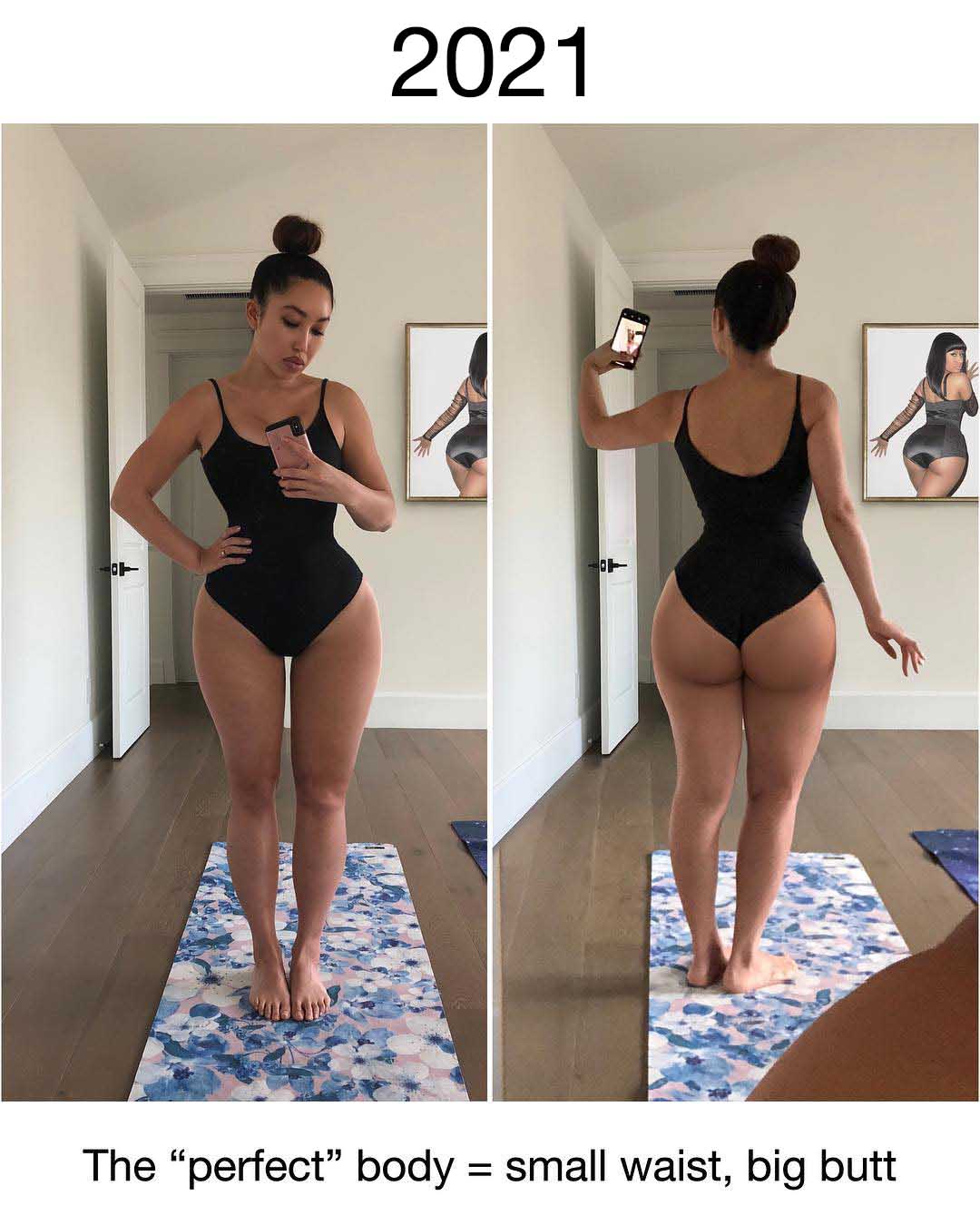 "Big butts, wide hips, tiny waists, and full lips are in!" Cassie wrote of the bootylicious Kardashian look of the moment. "There is a huge surge in plastic surgery for butt implants thanks to Instagram models posting "belfies". 🍑 Even cosmetic surgery doctors have become IG-famous for reshaping women. Between 2012-2014, butt implants and injections rise by 58%."
Cassie capped off her post by imploring her followers not to chase after constantly changing ideas of perfection and to instead work towards health and happiness. "Stop throwing your body out like it's fast fashion," she wrote. "Please treat your body with love & respect and do not succumb to the beauty standard. Embrace your body because it is YOUR own perfect body."
Well said, every Instagram fitness account should take note.
You can check out the beauty standards of other eras in history here:
More body positivity: