Oh, sure, you might think Scorsese's best work is behind him, but friends: it was not.
Scorsese's daughter Francesca Scorsese has begun posting thoughtful inspections of female society on her TikTok; she used her father as her first subject.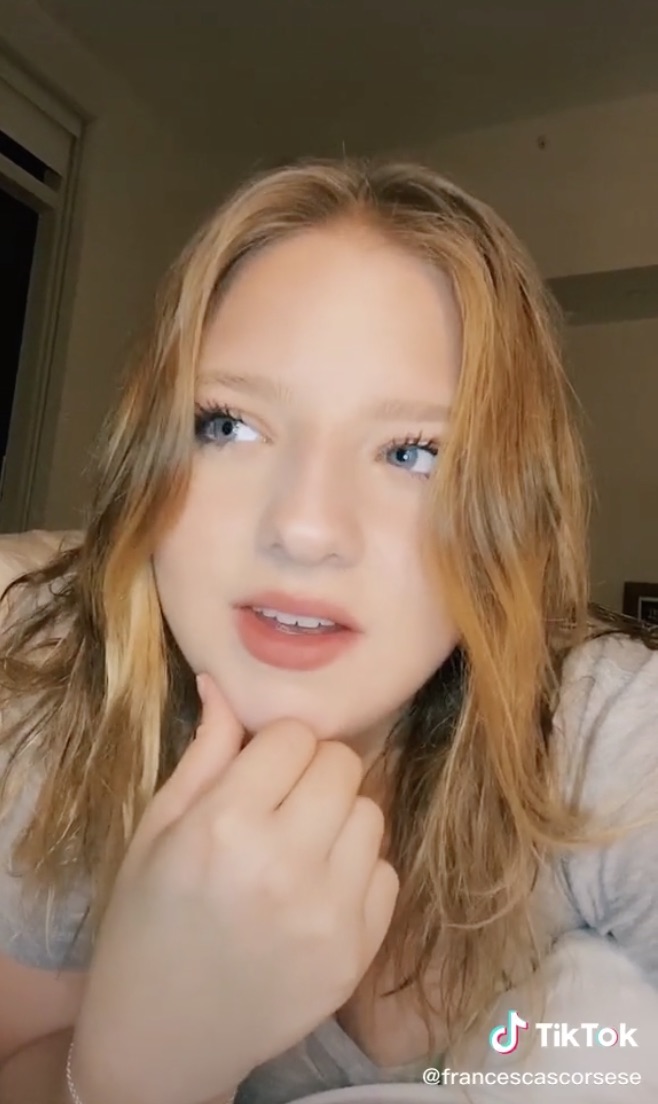 He played along willingly — and seemed to learn a few things in the process!
Francesca sits down to test her father's understanding of women and female products.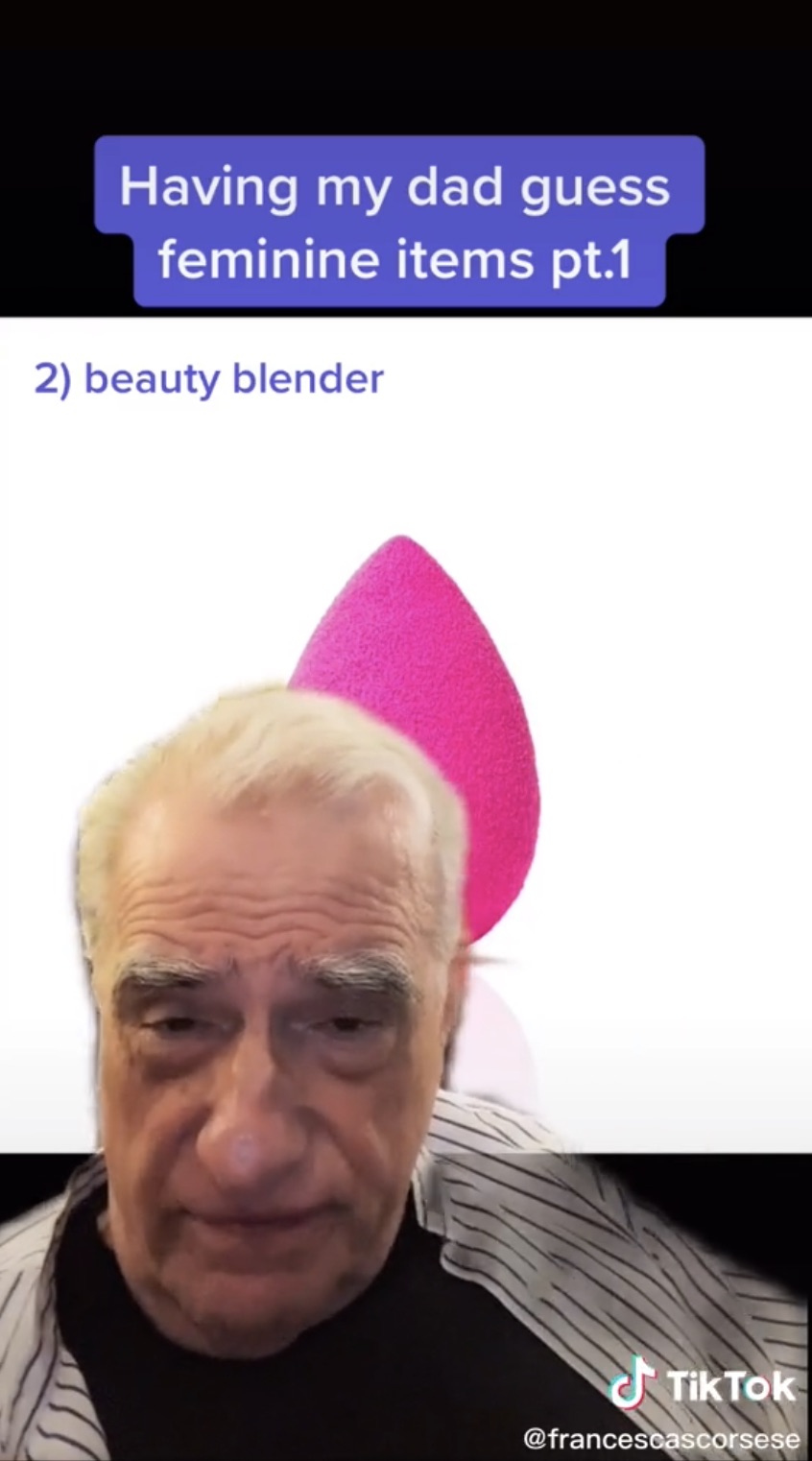 He expresses complete confusion over menstrual cups, nipple pasties, and hair doughnuts. The confusion creates a space for a sweet, open dialogue between the father and daughter.
In a comment, Francesca wrote that she believed her 78-year-old father "actually did much better than I thought!!"
When faced with an eyelash curler, Scorcese got what it was for ("for your eyes") right, but then thought it was mascara.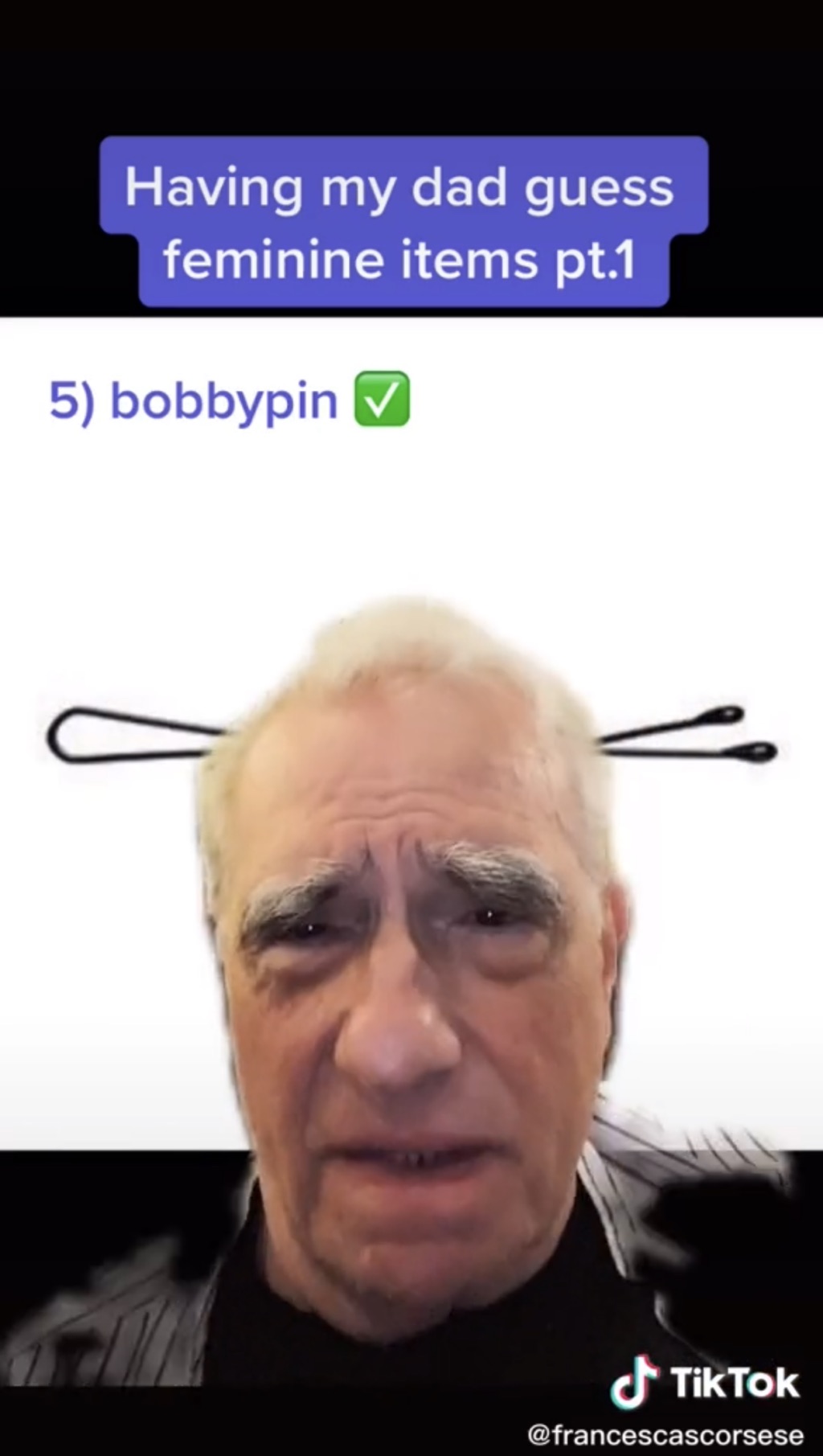 During the "bobbypin" section of the unknown items, Scorsese expresses amused frustration at the idea that he would not know something as ubiquitous as a hairpin. It creates a flash of tension in the video, but her quick laughter eradicates the potential conflict as soon as it blooms and we're back to gently snickering at all the stuff Scorsese really doesn't know.
Then came the menstrual cup. "A flagon?" he asks. No, sir. No, it is not a flagon.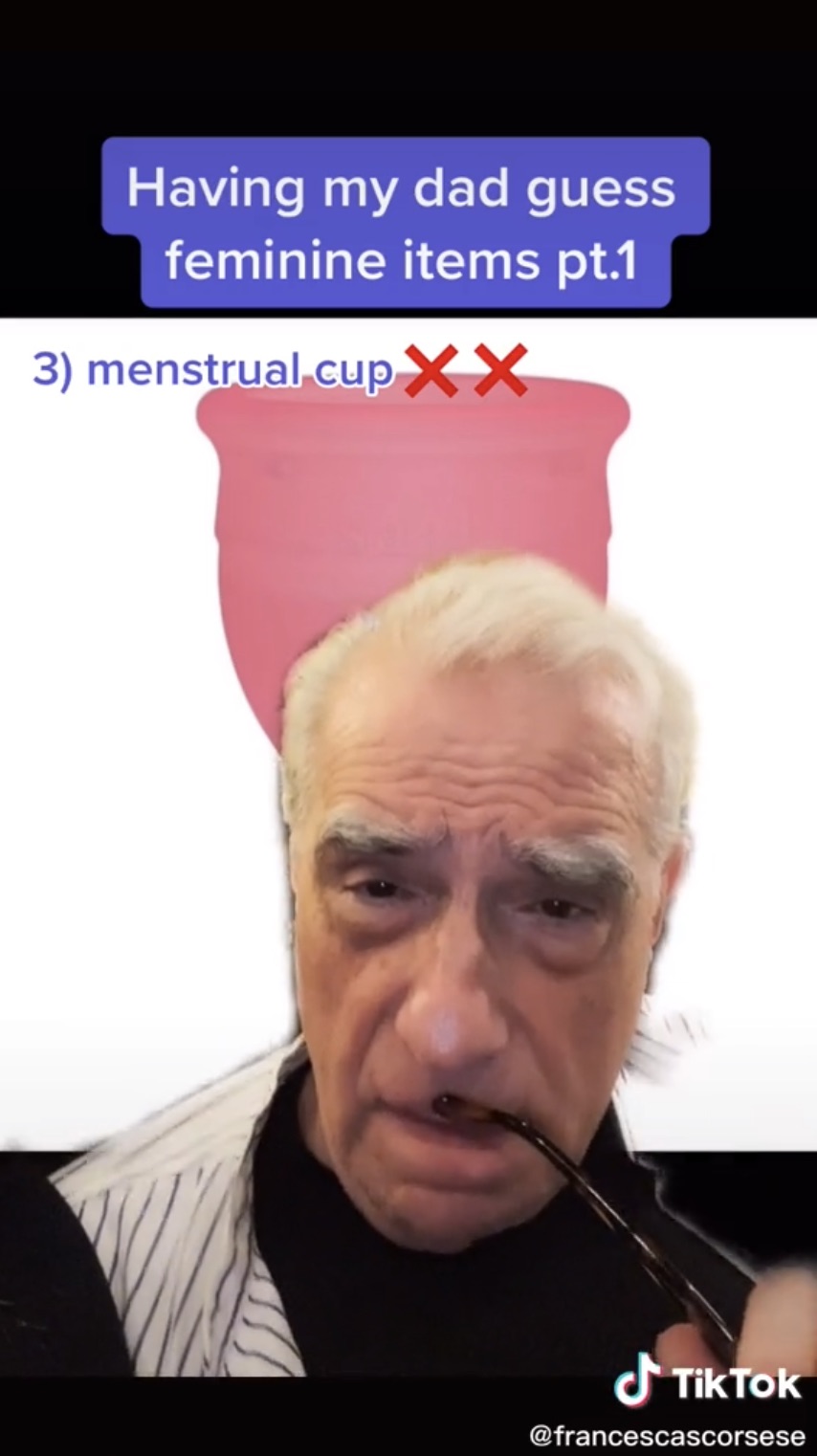 He also, sweet summer child, thought a scrunchie was a "weird pillow."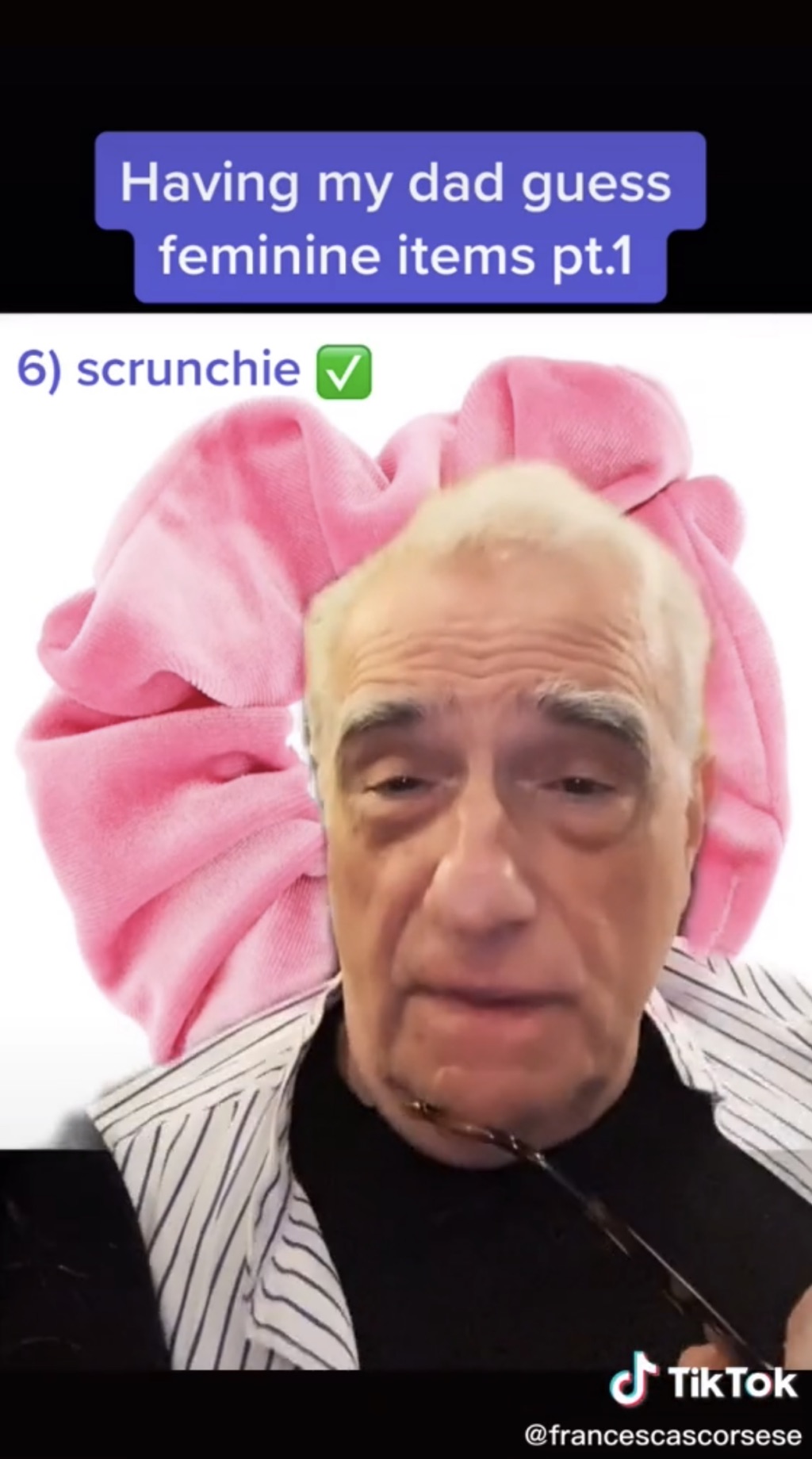 It's a sweet, humorous examination of what a previous generation knows about femininity, women, and gender roles.
It's also very cute to watch Scorsese and Francesca laugh together.
All in all, it's wholesome and a wonderful learning opportunity for the elder Scorsese or anyone watching who just doesn't know about certain female products!
Scorcese is currently shooting Killer of the Flower Moon and we hope will be appearing in more TikToks all over the globe in 2021.