Cruel Intentions (1999) was an epic classic that also became an iconic moment in queer film history thanks to the kiss shared between Selma Blair and Sarah Michelle Gellar.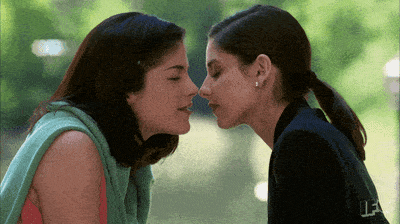 Respect is due, so MTV recently awarded the film with a GOAT award for Legendary Lip Lock at the MTV Movie & TV Awards: Greatest of All Times special.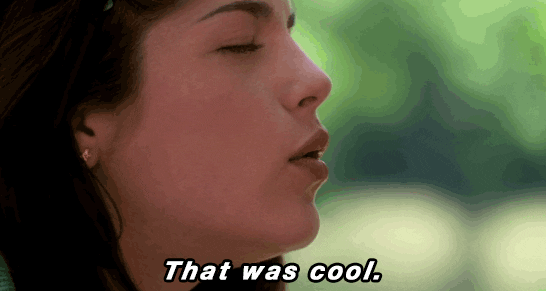 And what better way to celebrate the award? With a kiss, of course. Well, a very 2020 kiss.
Dating (what's that? lol) in 2020:

💋 @SarahMGellar @SelmaBlair #MTVAwards pic.twitter.com/Hv1vCEHpun

— MTV (@MTV) December 7, 2020
Blair and Gellar accepted their award remotely via video—and recreated the kiss (look at Gellar's sweatshirt! Nice touch.) As they are about to lock lips, a glass barrier is revealed to be between them. Aside from reminding people to be safe during the pandemic, Blair and Gellar talked a bit about why the original kiss was so path-breaking.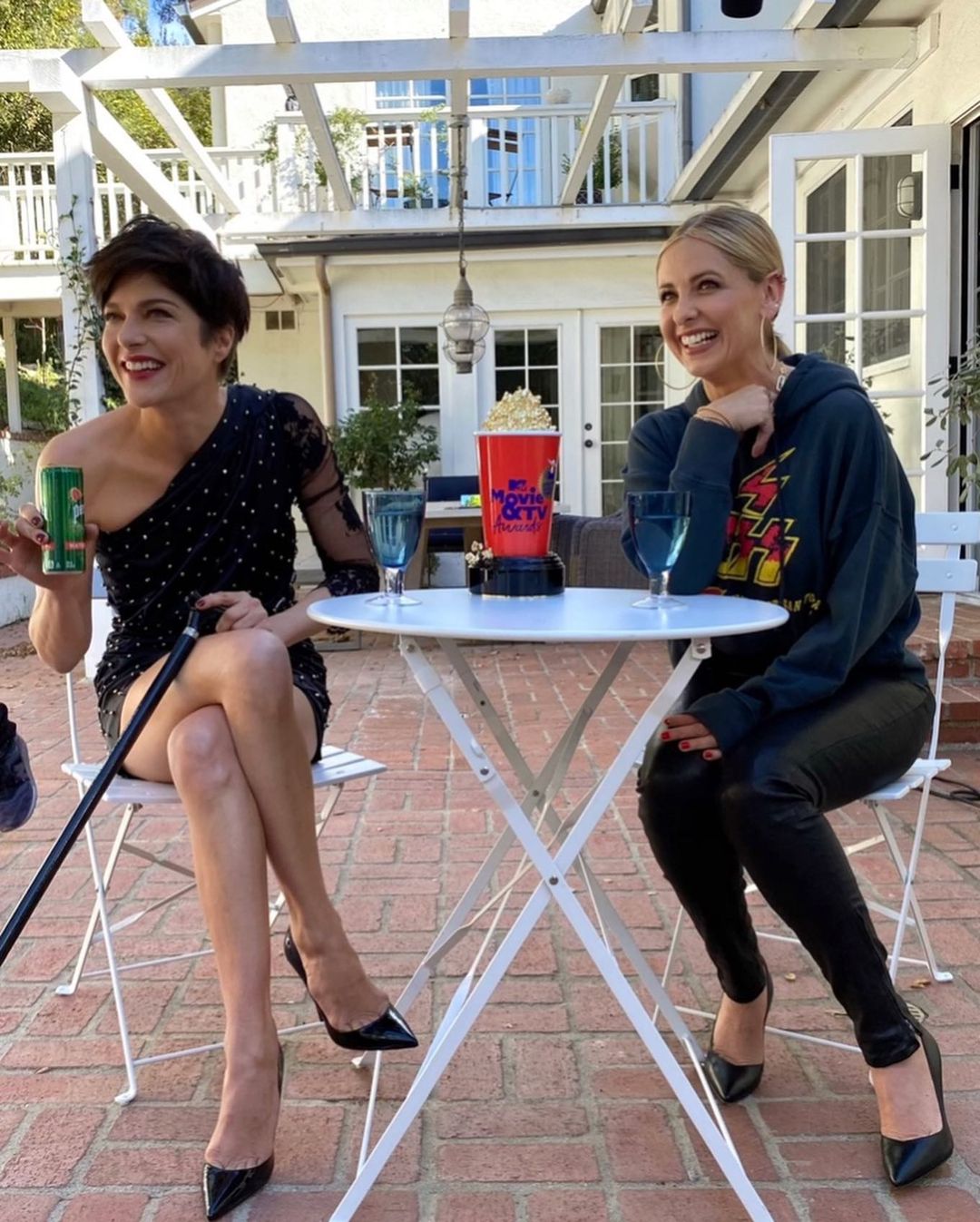 "I think the reason the kiss has resonated with people for so long is not just for the initial shock value," Blair said in the video, "but because it was a catalyst for so many young people to help them realize certain aspects of their sexuality and help make people comfortable to be who they really are."
Gellar agreed, adding: "It also presented a paradigm shift to a new dynamic toward acceptance in pop culture. And also, it was super hot."
Folks on social media were thrilled, posting about how much that original kiss meant to them:
My favorite movie growing up lol. They both look incredible! Glad to see they are still friends and can laugh at themselves/the kiss haha. This was so nice to see 💜

— Sabra #TheatreChick (@saby195) December 7, 2020
Cruel Intentions, one of my favorite movies growing up. Awesome seeing them together again pic.twitter.com/vCJ6RL1BL1

— Merry Geekmas 🎄 (@tweetofageek) December 7, 2020
The Sarah Michelle Gellar/Selma Blair reunion has added 5 years to my life at least

— colleen (@matissemermaid) December 7, 2020
With the GOAT award, the Cruel Intentions kiss has become the most awarded kiss in MTV movie award history. Maybe it's time for a rewatch?
Lead image screenshot: MTV/Twitter.
More high-quality links you may or may not enjoy: