As many Game of Thrones fans know, Sansa and Arya Stark (Sophie Turner and Maisie Williams) are real-life BFFs.
As such, it's no surprise that Sophie Turner has been Williams' biggest fan throughout Season 8 as Arya's character arc comes full circle. Turner has been there cheering her along from the very beginning.
Sophie Turner bringing the tea ☕️ pic.twitter.com/ragG7oKh7S

— Daenerys Targaryen (@Daenerys) April 22, 2019
Her latest is just as (if not more) entertaining. While Arya was out here killing White Walkers left and right, screaming "not today!!!" right into death's face, Turner was home cheering on her best friend.
Which Williams deserves entirely!!! That scene in which she killed the Night King? Give her 15 Emmys.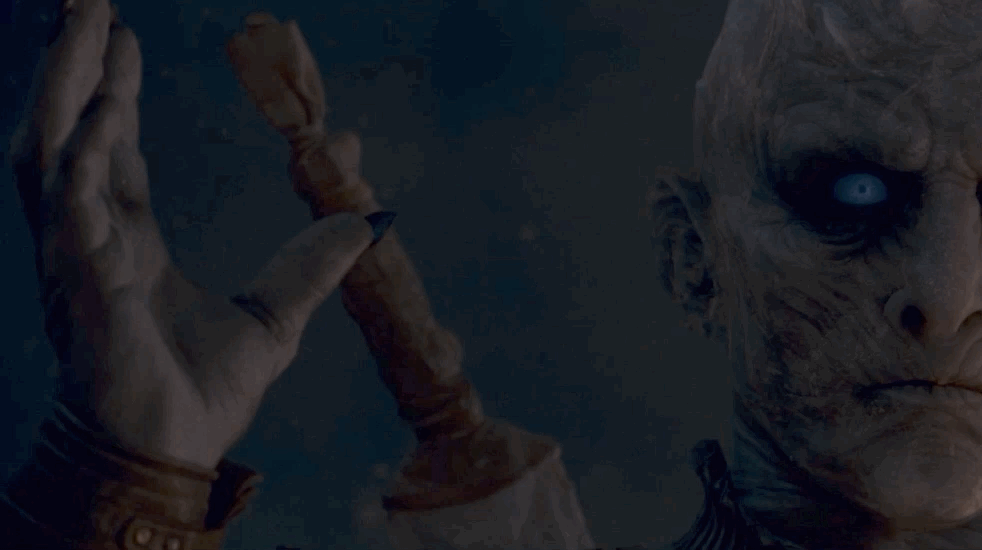 "Arya really is that bitch. Yes. You. Are. Bitch!" cheered Turner, adding a few snaps for emphasis. She also tagged Williams in the video.
sansa live from the crypts when arya murdered the night king pic.twitter.com/6gs6zXd55C

— kinsey (@sansacstark) April 29, 2019
ELLE noted that Turner also sent Williams a celebratory audio messsage, which the latter shared to her Instagram Stories. "You really motherf—king are that bitch!" Turner says to Williams in the clip. "You are that bitch. She did that. She did that. That's right, hunty. That is right, hunty. Check out episode 3 because that bitch did that."
Naturally, people LOVED it.
I jumped out of my seat & yelled that's my bitch 😂🐺🤷🏻‍♂️🏹🗡 https://t.co/7QSoNyNDKa

— Alexis (@98alexis6nc) April 29, 2019
yo im living fo sophie's videos every week lol https://t.co/EoVnFPGoKE

— graciely. (@graciely_rodri) April 29, 2019
sophie turner is hilarious looooool https://t.co/NXfH85qgZA

— shaolin soul (@ressjie) April 29, 2019
MOOD: https://t.co/TNgIQXQT69

— sai (@smasucs) April 29, 2019
Lmao I really love this girl! https://t.co/4gqusnCmHJ

— Camille (@Cam_naj) April 29, 2019
https://twitter.com/grooveeshakes/status/1122837188117446657
https://twitter.com/IntlCurls/status/1122862108314464258
Here's to hoping Sophie keeps these up every week!