Lifetime's show You became something of a cult hit once it started streaming on Netflix and You Season 2 is fast approaching. The story follows a seemingly ordinary guy named Joe who becomes obsessed with a woman who comes into his bookstore named Beck. What starts out as the ordinary musings of a horny guy fantasizing about an attractive woman quickly take a dark turn.
***Spoilers for Season 1 of You below***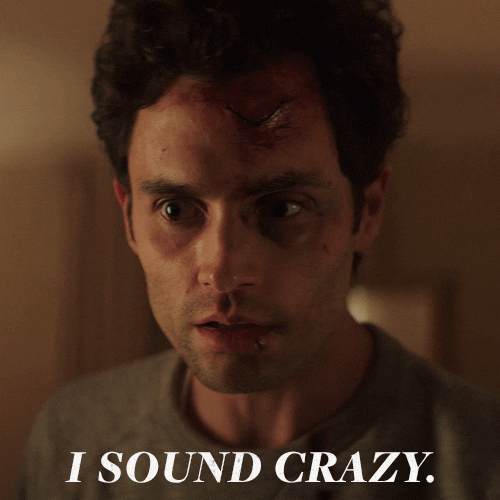 Joe is actually a manipulative stalker who begins to take over Beck's life, alienating her from her friends and murdering the people he considers bad influences on her life. In the season finale, he kills Beck, too, after locking her up in the basement to try and convince her they can still be together after she discovers his crimes.
The show was a bit controversial. Joe is played by actor Penn Badgley, who is a pretty attractive dude. Thirst Twitter came out in droves to joke that Joe could "stalk" them if he wanted. It was so creepy that even Badgley chimed in to say that everyone was getting the wrong message.
No thx https://t.co/VnBqJ3JoxG

— Penn Badgley (@PennBadgley) January 9, 2019
A: He is a murderer https://t.co/g2g4f3JvaF

— Penn Badgley (@PennBadgley) January 9, 2019
…of problems, right? https://t.co/9NmOGWvSYb

— Penn Badgley (@PennBadgley) January 9, 2019
But you're supposed to see past my face TO the crazy shit! It's the other way! The other wayyyyyyyyyyyyyyyhhyyyyggg 🙂

— Penn Badgley (@PennBadgley) January 9, 2019
Ditto. It will be all the motivation I need for season 2. https://t.co/fy2hojauDG

— Penn Badgley (@PennBadgley) January 9, 2019
But were they? During Season 1 of You, the show kind of slides back and forth between making Joe seem like a psycho loser and making him seem like a misunderstood dream boyfriend. The schizophrenic tone is a lot to take, but it does seem like Badgley is aware of the issue. Maybe that means the showrunners are as well, but this is what we know about You Season 2 so far.
Candace is back
In You Season 1, we meet one of Joe's old girlfriends, Candace, who he had a difficult relationship with. You pretty much think he murdered her, too, but then she comes back in the final episode, showing up at his bookstore just like Beck.
Season 2 of You is based on the novel Hidden Bodies by Caroline Kepnes, which was the follow up to her book You, the story the whole series is based on. Candace does not come back in Hidden Bodies, which is one of the few ways the story changes in You Season 2 that we know of so far.
Showrunner Sera Gamble told Entertainment Weekly that they didn't plan that change right away:
"Not from the very beginning, but certainly by the middle of the season, and I have to credit [executive producer] Greg Berlanti for that: He's the one who pinpointed what the most amazing cliffhanger would be that also would allow us to streamline some of the storytelling about the "other women" in Joe's story."
How many other women are we going to meet?
The New Love Interest in You Season 2
A lot! People reports that the new love is interest is literally named Love Quinn.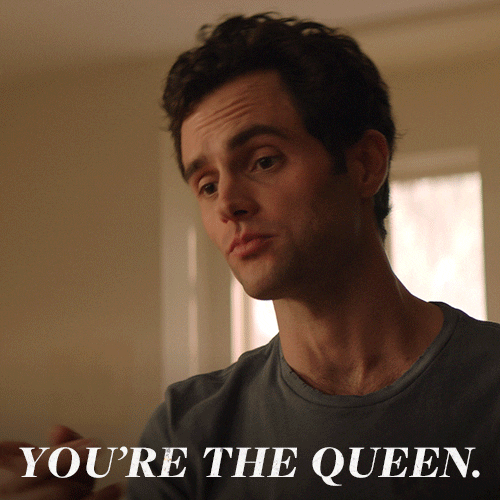 "I will say that Love is a person he could only have met after what happened between him and Beck. And by the way, Joe is not out there looking for love," said Gamble. "He's truly heartbroken by what has happened, and so what Love offers is a different kind of friendship and a different kind of relationship."
For a murderer. Sure.
Joe Is Going West in Season 2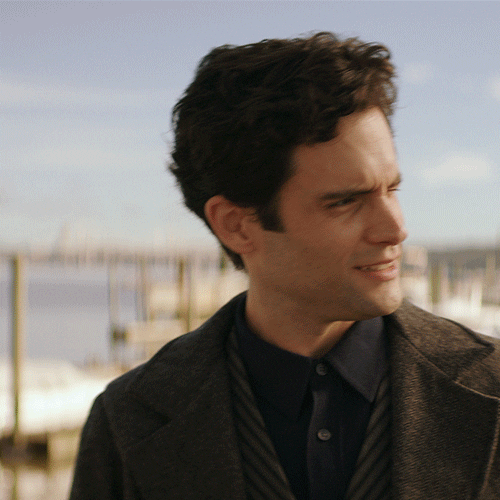 Joe has moved away from his old Brooklyn haunts and is now living in Los Angeles! Basically, what every other New Yorker is doing these days.
"I would say that season 2 of You, kind of, doubles down on some of the stuff that you might come to expect," Gamble told Us Weekly. "Moving the show to Los Angeles brought out a whole different side of Joe Goldberg."
Will Joe's creepy paleness blend in? Are fewer people going to think he's hot in the land of the Kardashians? It's probably a lot easier to hide bodies on the West Coast. There are a LOT of parking lots here.
You Season 2 Gets New Cast Members
With a new city comes new friends to lie to and probably kill. Chris D'Elia joined the cast as a guy named Henderson "a designer hoodie, black Ray-Bans, expensive sneakers-wearing famous comedian with a 'hard-life-lessons man-of-the-people' thing working for him," according to People. Man, he is definitely dead.
Also added to the roster are Jenna Ortega and Charlie Barnett, who you might respectively recognize from Jane the Virgin and Russian Dolls.
Season 2 of You Is Going To Be Extremely Gory
Season 1 of You didn't show Beck's actual demise, though it is apparently described in the book. There may be some flashbacks of what Joe did to Beck as a way to confront both him and the audience with what kind of a monster he actually is. Badgley told Entertainment Weekly that it's always bothered him that people seem to ignore it, and thinks the flashbacks might help.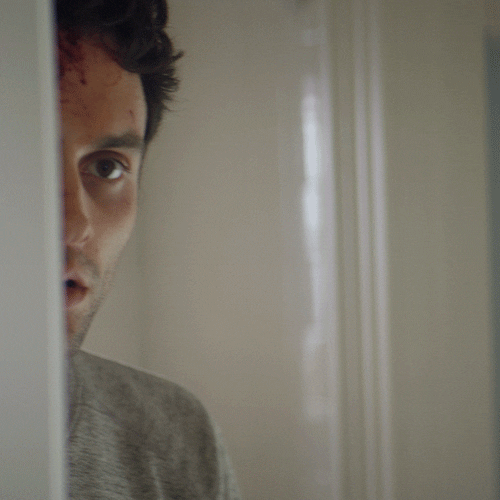 "There's a revisitation of that with Joe in the second episode of the second season, where you get to see a bit more of the hard reality of what he did to her. Whereas you're sort of, for better or worse, mercifully saved from seeing that in the first season," he said. "That always haunts me, thinking of Beck. It's like, 'You really did that in the first season, and we're still going, and people really like this guy?!' That's disturbing. In his mind, she's not even dead."
Gamble also hinted that we're going to be seeing blood and guts and that Badgley did some stuff to a prosthetic that made him want to barf.
"At least one scene comes to mind that's gorier and scarier than anything we had in season 1," she told TV Guide. "You will know it when you see it. Episode 2 of the season has my single favorite shot that I have been a part of in my entire career. My career is full of blood and gore and monsters. It's also beautifully shot and the director who shot the second episode lavished a lot of love. Joe is forced to do something he really doesn't want to do."
Sure he doesn't. Who are these people?!
Recap Season 1 of You in tweets and memes: