Instagram influencers do not have a reputation for sensitivity. Many of them use world tragedies as an opportunity to show their ass off, much like any other day. A number of celebrities and Instagram addicted people have already made themselves enemies by posting insensitively about the rising pandemic, but folks keep topping themselves.
Meet Yulia Ushakova, a Russian influencer and fitness model with over 500 thousand followers on Instagram. Ushakova's business is posting pictures of herself looking hot and she does that well:
View this post on Instagram
For someone who takes so many selfies, she doesn't have much self-awareness. Ushakova is currently being absolutely dragged for her decisions to post a picture of herself in a bikini made from desperately needed medical supplies, putting masks needed by doctors and nurses trying to save lives over her unmentionables.
View this post on Instagram
The Daily Dot reports that the caption reads, "I ordered a new trend of the swimming season 2020. The built-in valves make it easier to breathe, but the set needs to be changed every two hours! I don't know if this challenge is already on Instagram, but I like the idea!"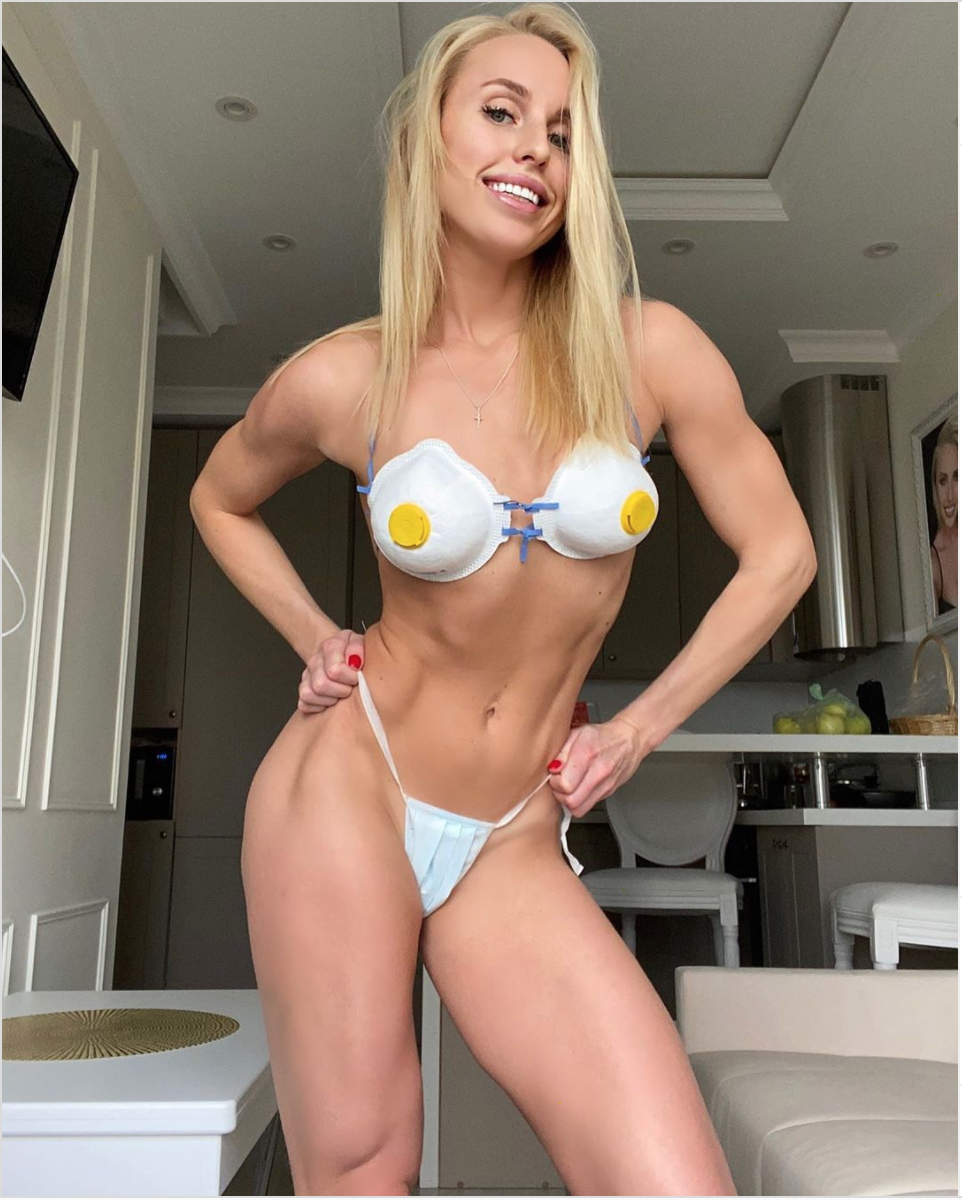 I guess one person doing this incredibly stupid thing isn't a huge deal, but it seems like she's implying other people should do it? Can't influencers influence people to do something good for once? Not all of the comments on her post are in English, but the people I do understand seem pretty pissed off:
The New York Times has reported that medical personnel are panicked about the shortage of masks and protective gear needed to treat infected patients:
In interviews, doctors said they were increasingly anxious, fearing they could expose not only themselves to the virus, but their families and others.
Seems like a time for sensitivity and for handing over your gear to the folks that really need it. And don't put your butt on it first.
More outrageous influencers: