Getting photobombed can be such a hit and miss experience. On the one hand, you never want someone unexpectedly ruining your photo. On the other, sometimes an unexpected addition to the frame can make your photo a hundred times better than it ever could have been if it simply turned out the way you intended.
When Instagram influencer Steph Elswood visited Boulder Beach Penguin Colony in Cape Town, South Africa, she made sure to spend time getting her photos right. However, she says, she was "being too self-absorbed" to realize that the two penguins chilling out behind her in the pic were in the middle of a rather intimate moment themselves.
Yup, she totally selfied with a couple of porn star penguins, sexing it up on the beach.
But it was the stars aligning, creating what Elswood referred to as her "favourite selfie of all time."
"I was there for about 10 minutes trying to get a good pic next to my new pals Penny and Guin and THEY WERE HAVING SEX THE WHOLE TIME!!!!!!!" she wrote.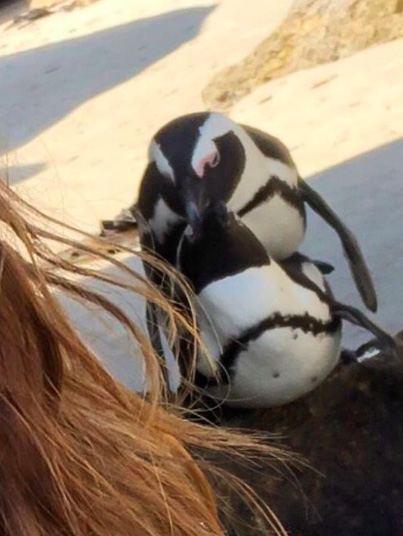 While many of her fans thought the photo was hilarious, Elswood did face some backlash when locals pointed out that penguins at the beach can get pretty stressed out from tourists getting so close to them.
"I feel guilty that I contributed to that and thought that because they weren't reading when I got close that they weren't bothered by me," she later added to her post.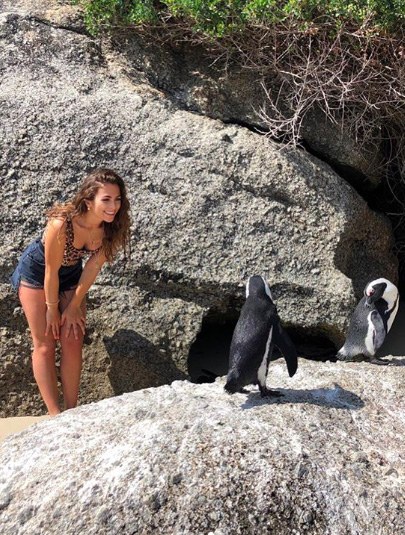 She also suggested that anyone taking their own trip to Boulder Beach Penguin Colony try to ask any guards about what an appropriate distance would be to keep from the penguins, "because no one told us any of the rules I've been messaged about since posting this."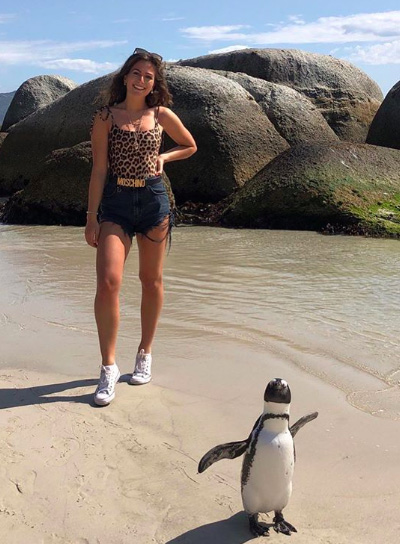 But while she's happy to share what she's learned since leaving Cape Town with her followers, Elswood ultimately has no regrets about her trip.
"It's been an amazing last day adventuring around Cape Town and I've loved every minute of our experience here!" she wrote.
And it sounds like, stressed or not, the penguins had some good times during her trip, too.
More stories about influencer mishaps: