Over at the r/funny Reddit, a user, u/loyaltystar, posted a hilariously-poignant and very detailed email template that was sent out, presumably in a horrific accident, by an Amazon employee.
Instead of just including some placeholders for images and text, it explains, bit by bit, how sentences are written, how many words should be in a sentence ("five words sentences are fine," guys), and then it launches into a poetic explanation of literary musicality.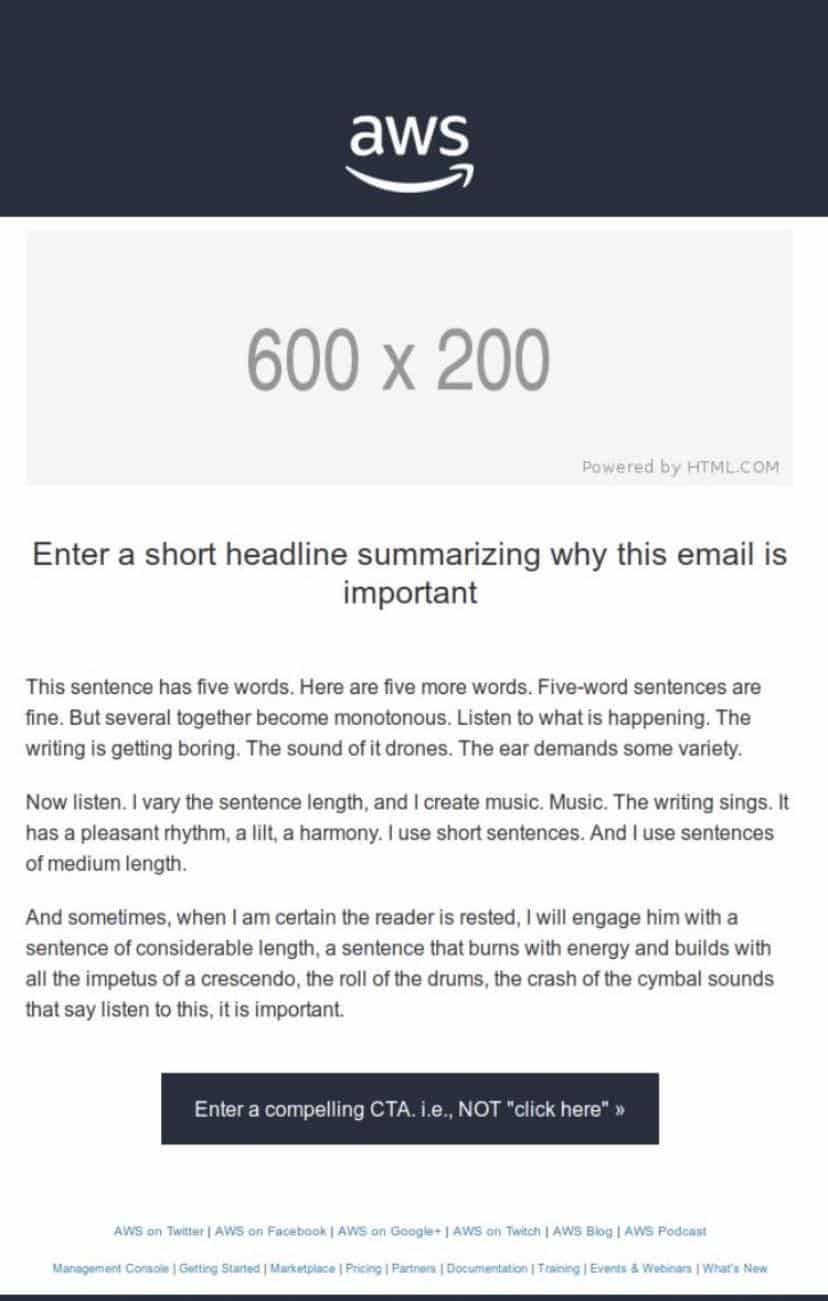 "Now listen," it says to whoever is trying their hand at sending an email to Amazon customers — An intern who has never written a day in their life? A newbie editor who can't please their very literary boss? — "I create music….the roll of the drums, the crash of the cymbal."
These are extravagant words for a copywriter at one of the least ethical companies in the world. Here's what Reddit had to say about this modern-day Shakespeare:
For one, it seemed that the template's contents actually came from Gary Provost, a famous writing instructor.
Check it—and his amazing author photo—out here. But kudos to whoever at Amazon thought it would be useful.

We're here for this joke:

People really liked the template, though. Even though it seemed wacky and over-the-top, it was pretty useful:


Redditors also were pointing out how big this mess-up really was. Like, do you get in big trouble for sending such sage advice to the masses?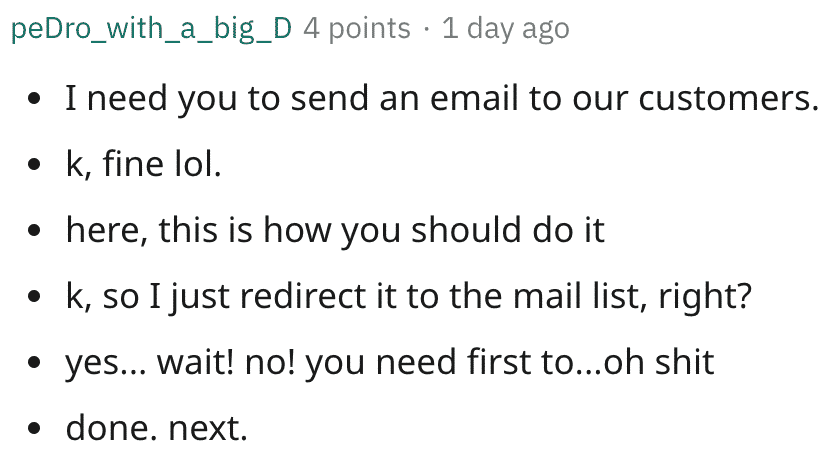 But to be fair, it wasn't the hugest mistake Amazon could possibly make:

Of course, most people were hooked on that musicality stuff, which, we have to admit, is pretty funny if you think about an Amazon email template filled with literary advice:

.



More company and job fails: