Everything in life that used to involve being in groups now involves staring at a computer screen and hoping you remember to put on pants before standing up and showing your butt to the camera. Unless your job is showing your butt to the camera, but you probably have a more ceremonial system for that. Everyone else is still adjusting to taking classes and holding meetings on popular app Zoom. A lot of folks are messing it up!
There's one mess up currently going viral on TikTok that takes place in a Zoom classroom for high school seniors who once attended a school in Valencia, CA, together. The video was filmed by @christinayvazian, the girlfriend of the video's star, Cameron Stein.
In the clip, a teacher yells at Stein's oblivious face as he sips from his Hydro Flask bottle. He can't seem to hear anyone and his teacher is absolutely convinced that the bottle's straw is the head of a vape. He is big mad at what he perceives as insane disrespect—which to be fair, it would be.
Buzzfeed interviewed Stein, who said, "When I logged on, I couldn't hear anyone. My computer said I needed to update Safari."
He added,
"It looked like I was ignoring everyone. But they probably didn't think anything of it because most of us have senioritis anyway."
Stein was just sitting there waiting for the update that would allow him to join the discussion, but it took so long he couldn't hear until the last five minutes or so. He didn't even realize what had happened until after class, when friends contacted him about the teacher's misunderstanding.
Again, to be fair, you can see why the teacher made his mistake: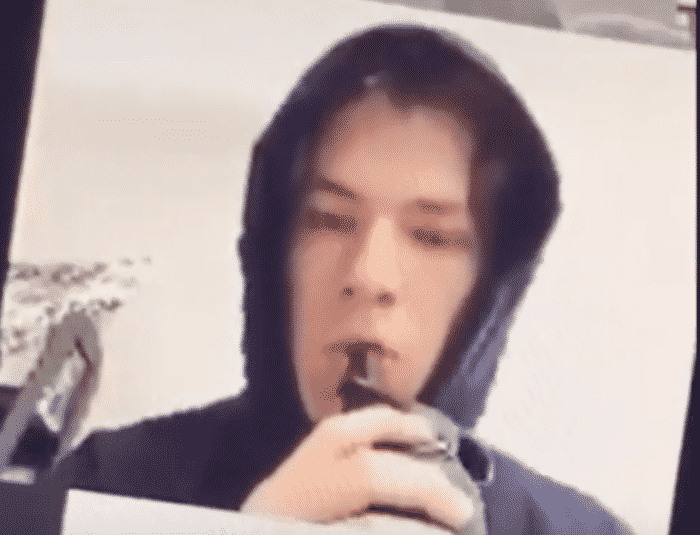 Stein shared the clip on his TikTok as well, showing the Hydro Flask that got him in trouble:
Unsurprisingly, the teacher did not want to comment on the situation to Buzzfeed, but Stein defended his honor, saying, "I know that my teacher was really concerned and only wants the best for his students. He is actually a really great teacher."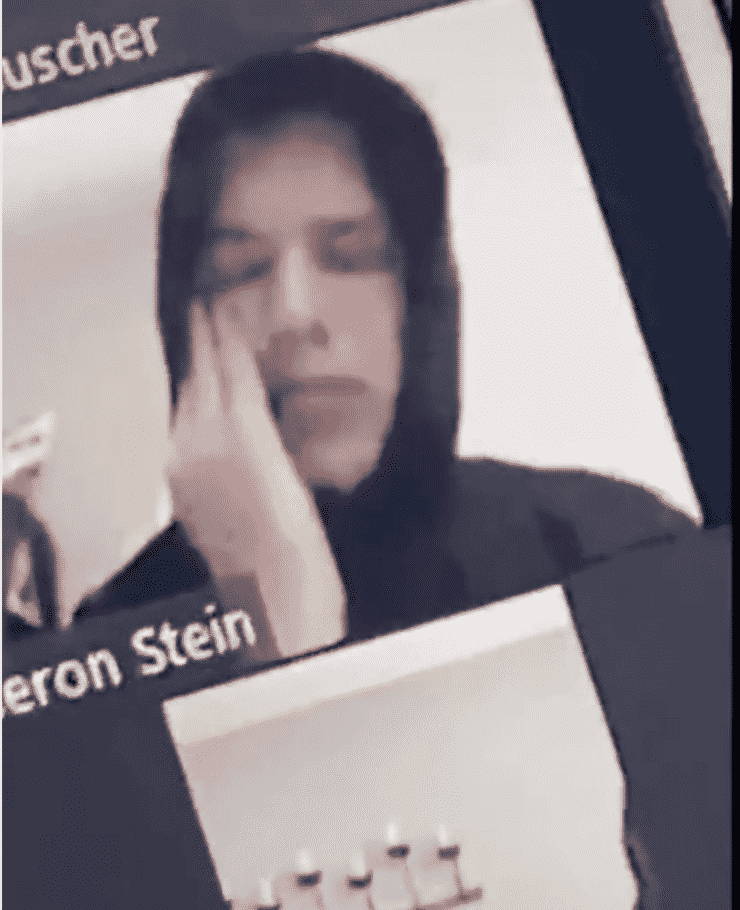 Of course he is. Look how much he cares about students getting high before class.
More hilarious TikToks: