Most of us are guilty of spending an arguably unhealthy amount of time on Netflix.
Episode after episode, season after season, it just becomes so difficult to stop. Plus, there's nothing better on a rainy day than curling up with your pet in bed and streaming for hours on end.
Anyone else out there who's in a serious relationship with Netflix can relate to all of these hilarious jokes.
Stream on, friends.
---
1. Setting a low bar.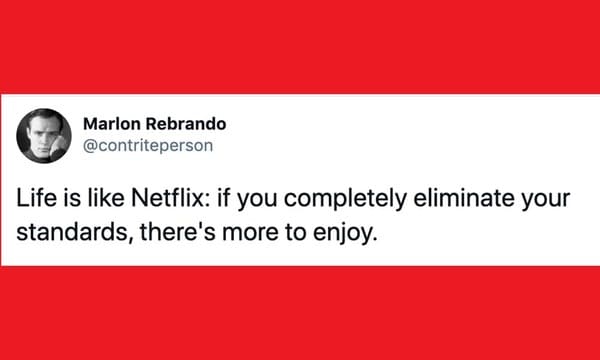 2. Love blooming.
3. Though I'd never seen Major League, I found Major League 2 surprisingly easy to follow.
NETFLIX SUGGESTIONS
Because of your interest in: being pissed off
Netflix recommends: the sequel to a movie when we don't have the original

— lefty ☭ (@snedchez) March 13, 2014
4. Netflix hack.
How I significantly improved my Netflix pic.twitter.com/8EMjBI3PM1

— mike ginn (@shutupmikeginn) May 6, 2015
5. The more specific the better!
6. "It's been a while, are you still hard?"
"Are we still having sex?" -Netflix during sex

— donni saphire (@donni) January 9, 2015
7. I'm paying $12/month for a navigation menu.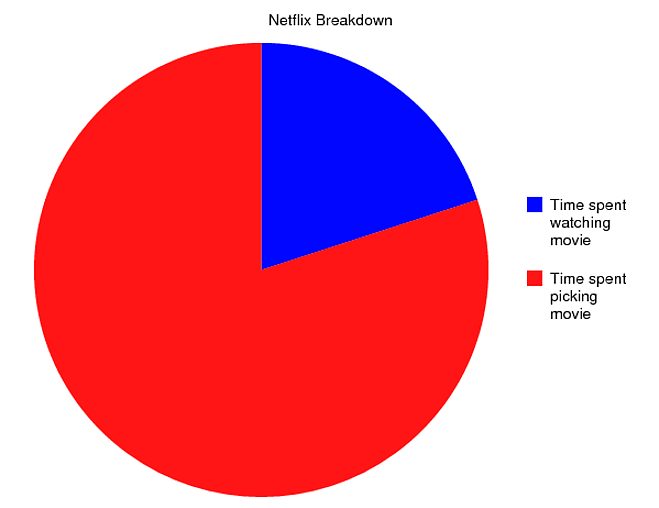 8.
NETFLIX: You watching?
ME: Yes
N: You like what you see?
ME: Uh sure
N: Do you want me?
ME: What the hell
N: Undress me
ME: I need an adult

— Just Some Guy | Black Lives Matter (@Home_Halfway) July 15, 2015
9.
my college ex-boyfriends Netflix password and I are celebrating our 6 year anniversary 😍

— Aude White (@audevwhite) September 19, 2015
10.
Netflix: we are the top online streaming service. Best in the world.

Me: can I rewind 10 seconds without ruining everything?

Netflix: no

— Nate Usher (@thenatewolf) October 27, 2015
11. I should just cancel and get a booklet of paint swatches from Home Depot.
Netflix suggested I'd also like staring blankly at restaurant menus, endlessly scrolling the channel guide & flipping through paint samples.

— Terry F (@daemonic3) February 20, 2014
12.
Netflix Suggestions For You
Because You Watched: Your Life Slip Away
You Might Also Enjoy: Just Giving Up Completely

— maura quint (@behindyourback) January 17, 2015
13. What am I supposed to do now?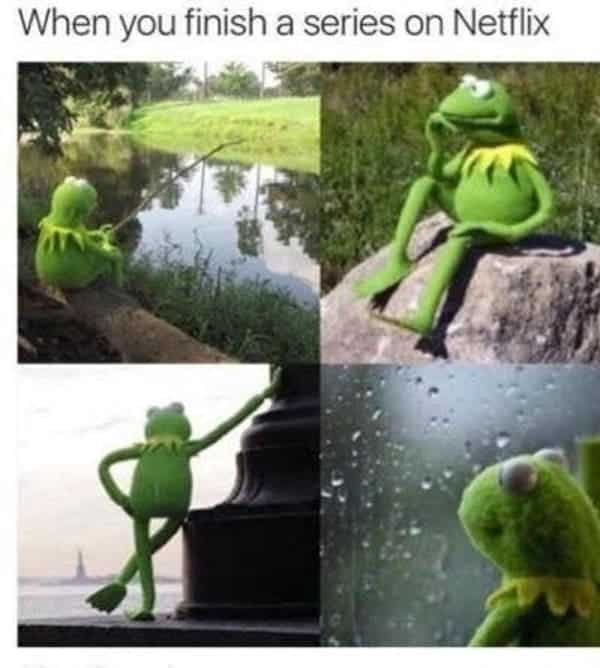 14.
netflix and alone

— Friedrice Nietzsche (@tinynietzsche) September 25, 2015
15.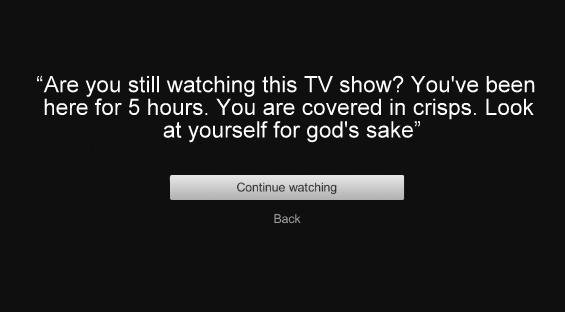 16.
whoever invented the "skip intro" button at netflix deserves the highest accolade we as a society can bestow upon a citizen and it still wouldn't be enough

— Matt Bellassai (@MattBellassai) March 11, 2018
17. Relationship goals.
My sister and her husband cancel their plans to get wine drunk and binge watch Netflix shows. That's the kinda marriage I want

— emmett (@emunz34) August 4, 2017
18.
Sometimes when I'm binge watching Netflix, I remember that when these shows were on tv people had to wait a week to watch each episode pic.twitter.com/wqHdUo8hkE

— lex (@lexiparlier) August 5, 2017
19. Yes, who designed these icons?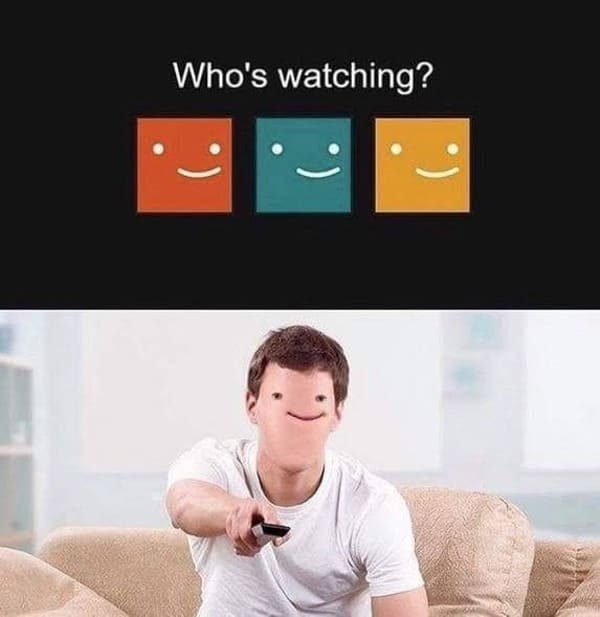 20.
21. Oh, never realized that was a sequel.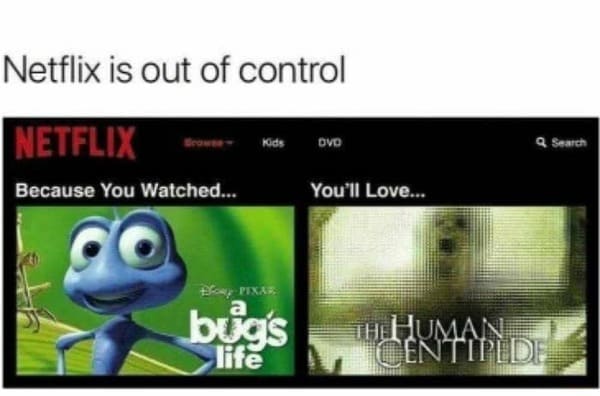 22.
When Netflix asks you if you're still watching & it's kind of like "wow I thought this was a safe space"

— Aparna Nancherla (@aparnapkin) December 7, 2014
---
More in Netflix: