Reporter Justin Hinton for WLOS 13 has become a viral hit after giving a very serious report on weather and road conditions in North Carolina last Thursday with some very ridiculous filters on his face. The report was broadcast from the side of the road as a Facebook Live, and someone accidentally turned on the goofiest filters which ended up switching in and out and Hinton talked snowfall.
WLOS has left the Facebook Live video up and it has garnered many views there and across the internet as people get a kick out of Hinton. Towards the end of the broadcast, Hinton's voice can be heard as he responds to comments on Facebook about his face, not understanding what happened. You can hear him insisting he didn't do it on purpose. I believe him, because it wouldn't be nearly as hilarious if he seemed even remotely aware of what was happening.
When you're trying to do a serious Facebook Live about the weather, and you accidentally tap the Mystery Mask filter. @JustinWLOS #oops pic.twitter.com/VwSAERsa8L

— WLOS (@WLOS_13) February 21, 2020
In less than a minute, Hinton covered a number of different identities.
Olympic Gold Medalist: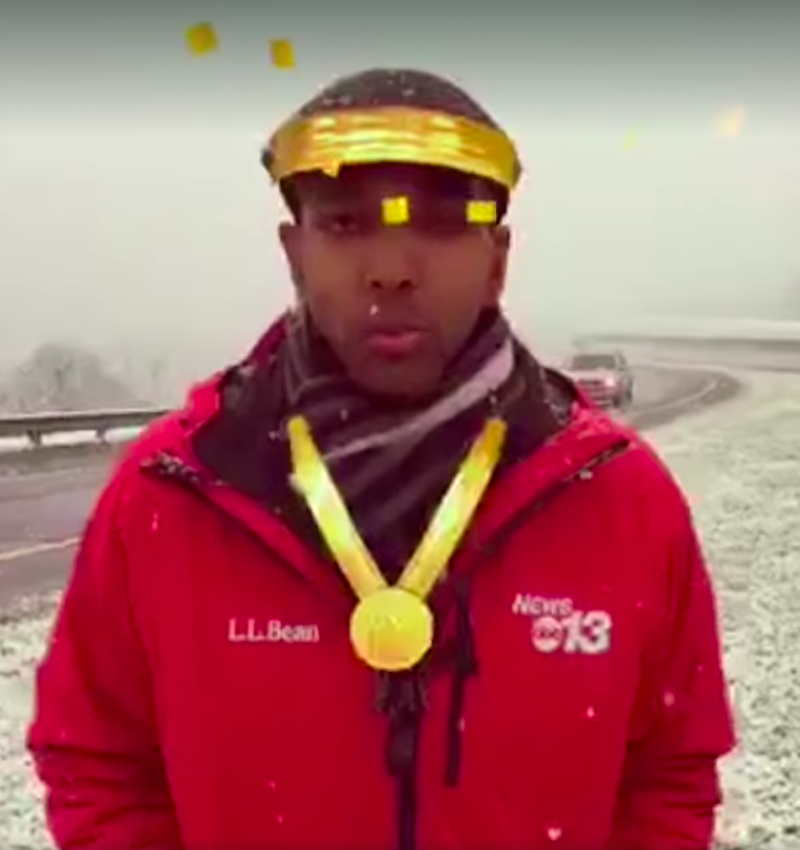 Star Wars Guy: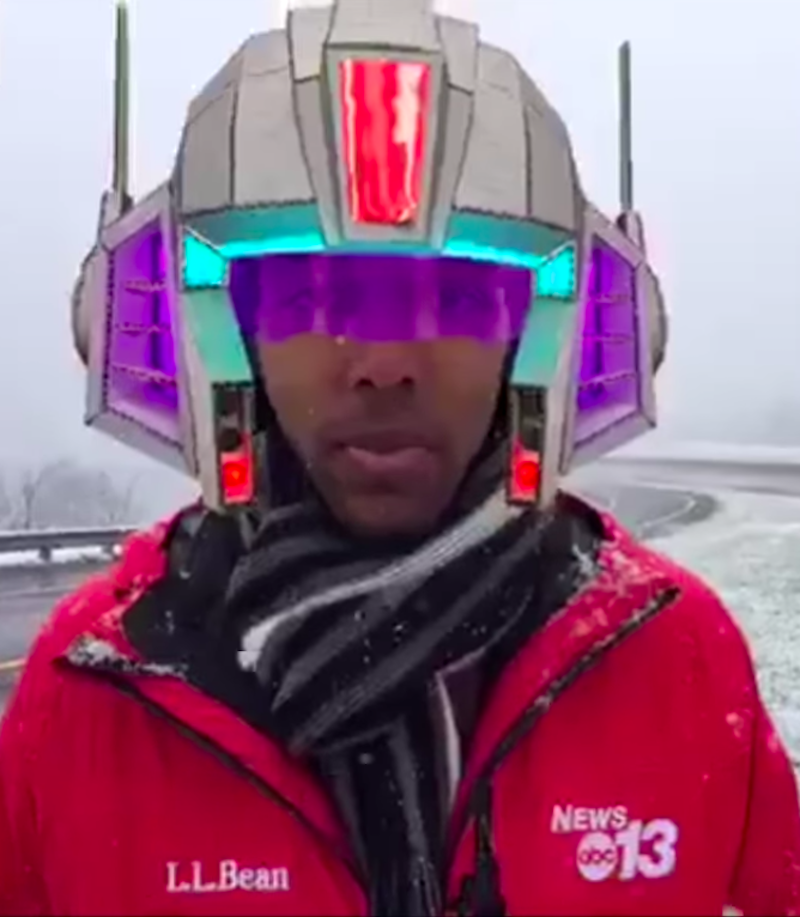 Werewolf: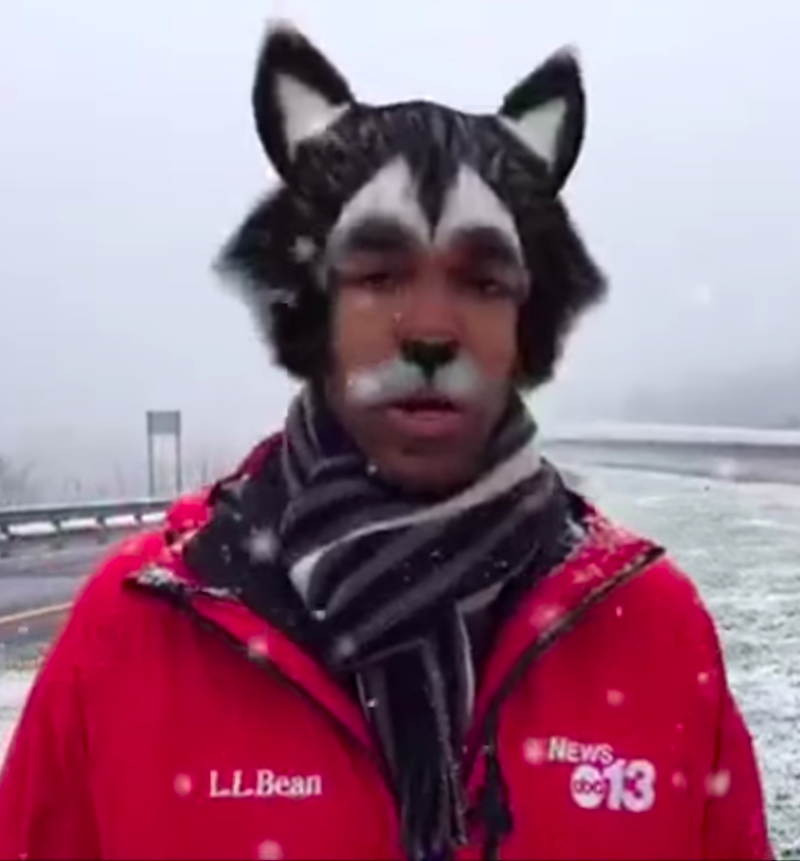 Spooky Story Teller:
A Gandalf:
Googly-Eye Dude: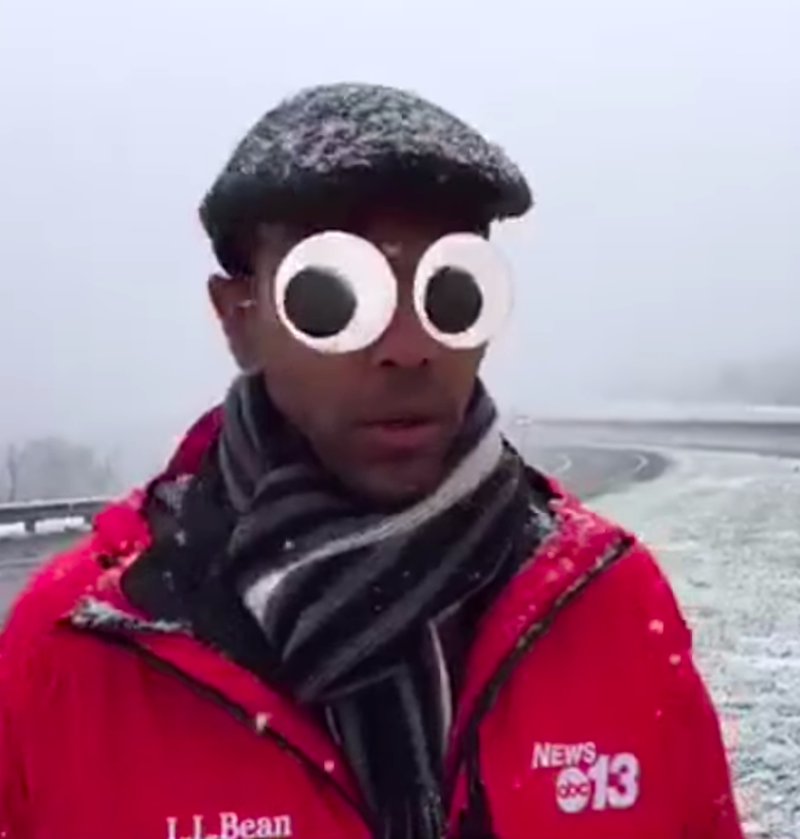 Weight Lifter: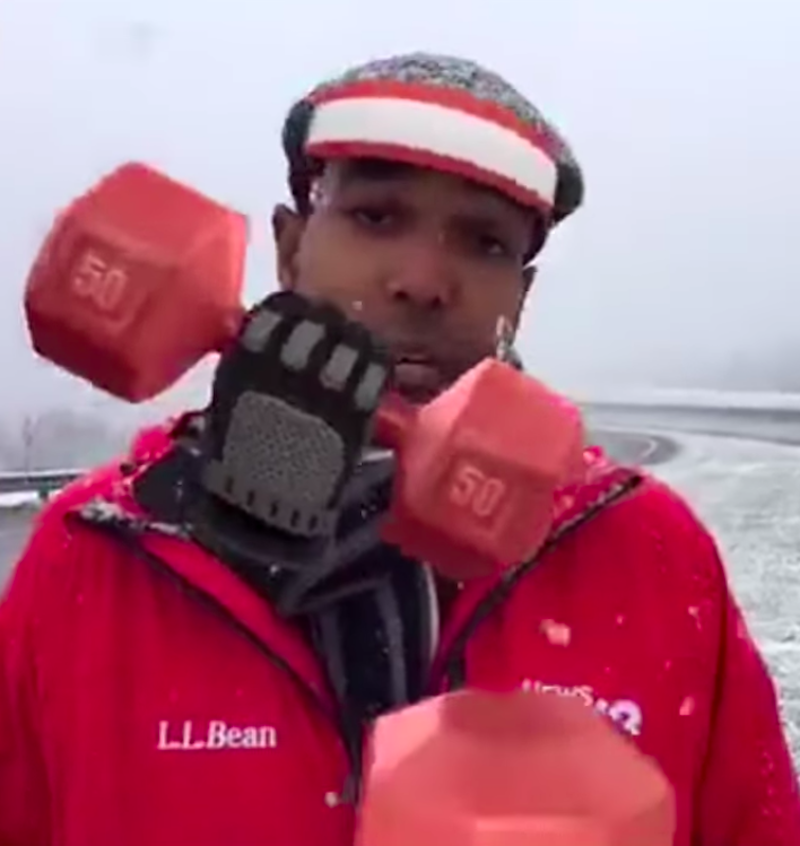 One Of The Blues Brothers: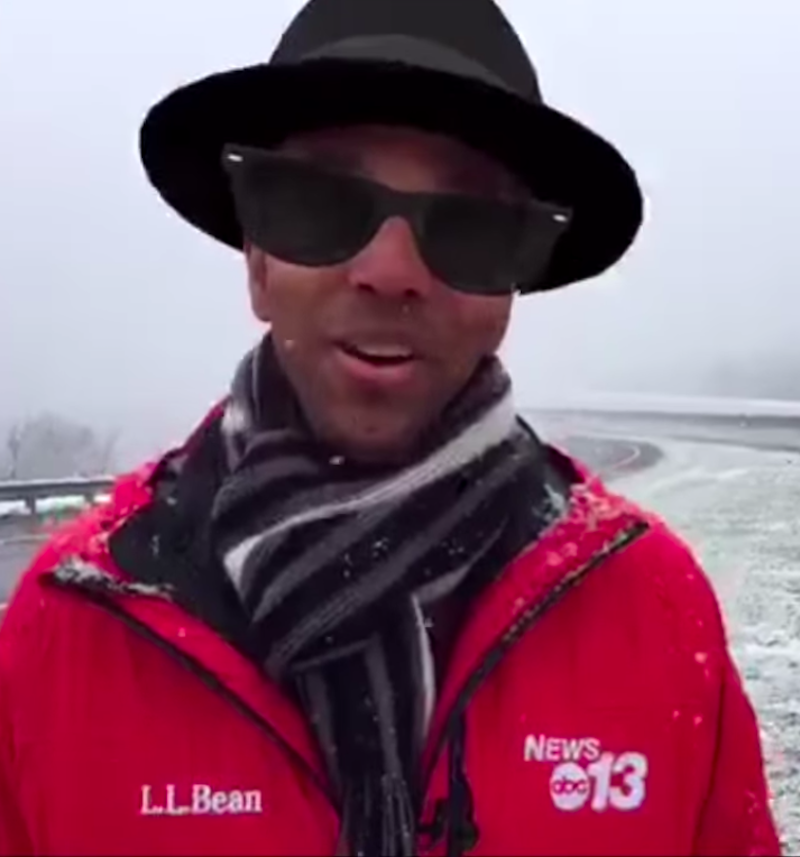 A Man With a Mustache (which is an identity):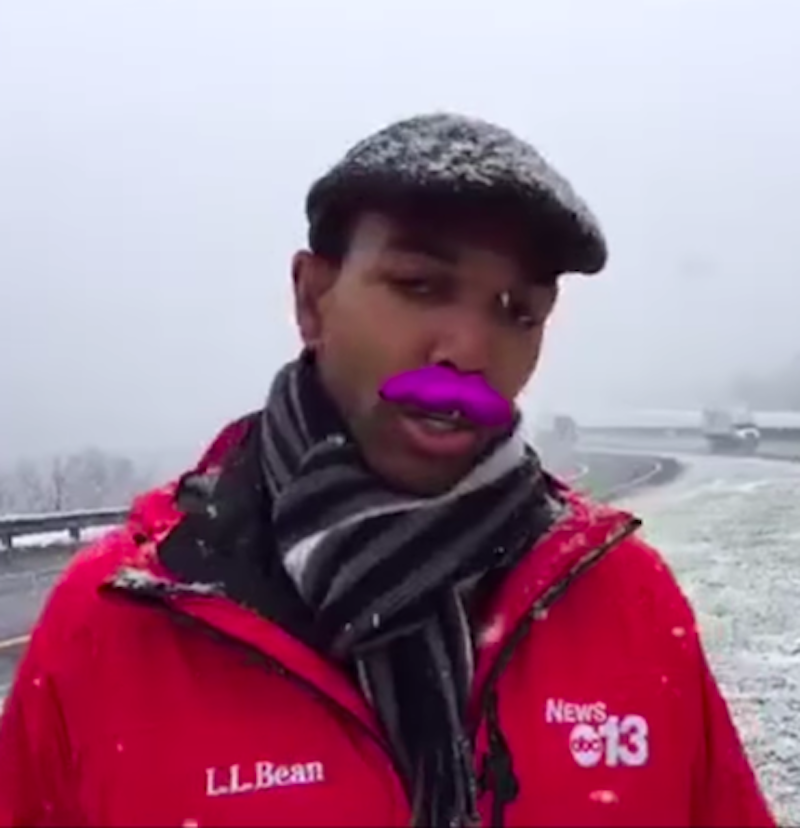 Despite the serious tone of his reporting, Hinton seems to be getting a kick out of his viral fame. A lot of his fellow reporters are finding the situation pretty hilarious, too. he has been sharing and retweeting all the instances where his googly-eyes get shout outs, including from Gayle King on her talk show.
Thanks, @WLOS_13 for this greatest hits compilation. 😂😂 I really had no idea this was happening. https://t.co/4z1wP4NeMa

— Justin Hinton (@JustinWLOS) February 21, 2020
It looks like it isn't just WNC laughing this morning. 🤣 I'm glad I could bring a smile to your faces @PeterAlexander and @kwelkernbc. Here's the greatest hits compilation @WLOS_13 put together: https://t.co/YsU72AyUNb Remember to laugh and smile today. pic.twitter.com/Tqelma7GMb

— Justin Hinton (@JustinWLOS) February 22, 2020
This just made my day. https://t.co/SCHjzRcvjQ

— Justin Hinton (@JustinWLOS) February 22, 2020
Someone told me it made the Talk of the Table. I caught a portion of it. Thanks, @GayleKing! pic.twitter.com/0EA5MWMJVC

— Justin Hinton (@JustinWLOS) February 26, 2020

But he also pinned this tweet showing his actual work as a reporter:
The past few days have been overwhelming. I love seeing how happy my video has made you all. Since you're watching, here are some of my intentional moments at work. #NoFilter pic.twitter.com/QjBU8iAqPz

— Justin Hinton (@JustinWLOS) February 25, 2020

Hey, the man is here to deliver the news, not to amuse us. I respect that!
More funny videos, memes, and tweets: