Ok, we know. Everyone knows Valentine's Day is a completely arbitrary commercial holiday invented by Hallmark, and that it preys on our greed and insecurity, and that it fuels our worst tendencies, yadda yadda yadda…but still. Despite knowing all this, it can be difficult not to feel a little bad, particularly for those of us who remain single year after year.
But it's important to remember something: we're single every other day of the year, too.
1.
You know who also didn't have a Valentine? Jesus Christ. And he was dead by 33 so this isn't looking great for any of us.

— sarah schauer 🦂 (@SJSchauer) February 10, 2019
2.
this valentine's day I will spend all evening watching a show on TLC about a 600 pound women eating herself to death then pass out on my vibrator

— Danya (@dxxnya) February 11, 2019
3.
Can we replace Valentine's Day with another thanksgiving?

— MisfitMama (@okayest_momm) January 28, 2018
4.
Are you excited for Valentine's Day?

Me:

😭😭 😭 😭😭😭
😭 😭 😭 😭 😭
😭 😭 😭 😭 😭
😭 😭😭 😭😭😭

— Wordspiring© (@Wordspiring) January 28, 2018
5.
it's almost valentine's day, and you know what that means! i'm starting a crisis hotline for queer women who need to report straight women saying "galentine's day" and patching them straight through to the police

— Jill Gutowitz (@jillboard) February 12, 2019
6.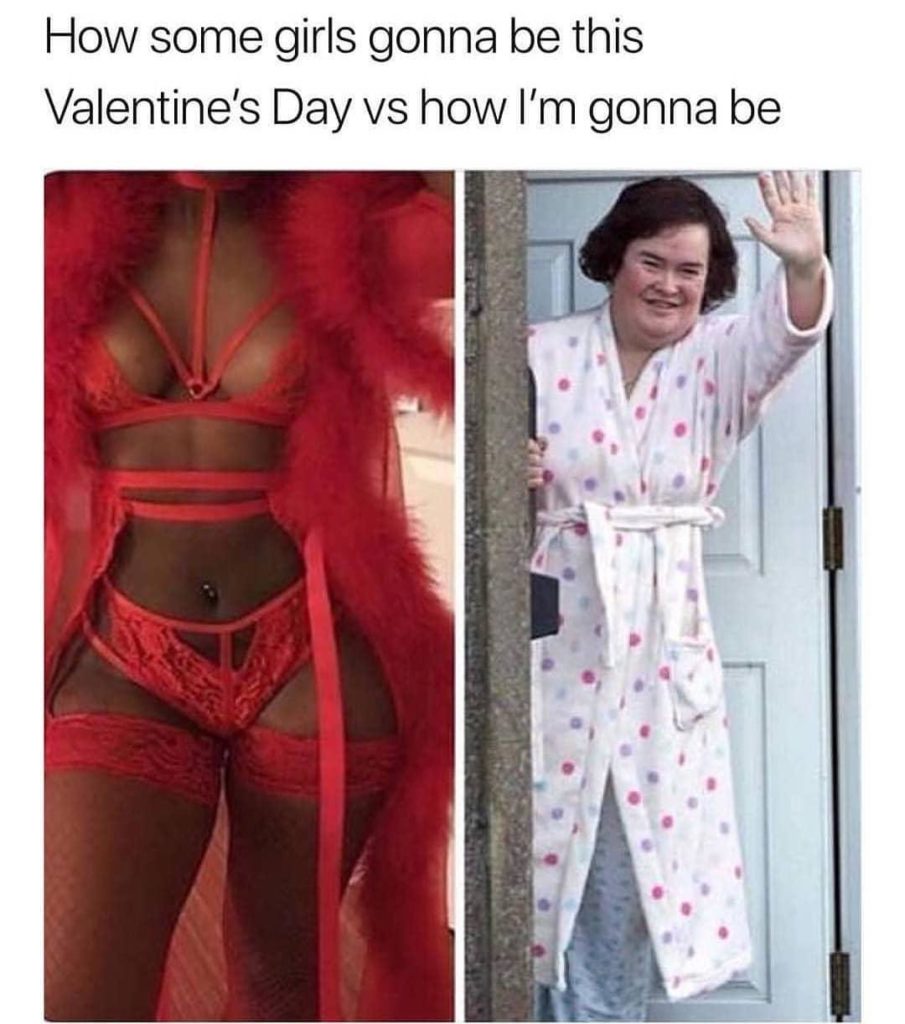 7.
How I want my valentines to end vs. how it will actually end pic.twitter.com/z6UBUnUliB

— Daniel (@MyFavsTrash) February 11, 2017
8.

9.
As your goth valentine I promise to leave you alone while you read about the occult while secretly plotting my murder.

— Doth (@DothTheDoth) February 11, 2019
10.
11.
Me on Valentine's Day: pic.twitter.com/z5sVawLmhh

— feelstagram 🐶 (@feelstagram_) January 25, 2018
12.
Roses are red violets are blue if he's busy on Valentine's Day, the side chick is you

— Ryland (@ryland_holt) February 12, 2019
13.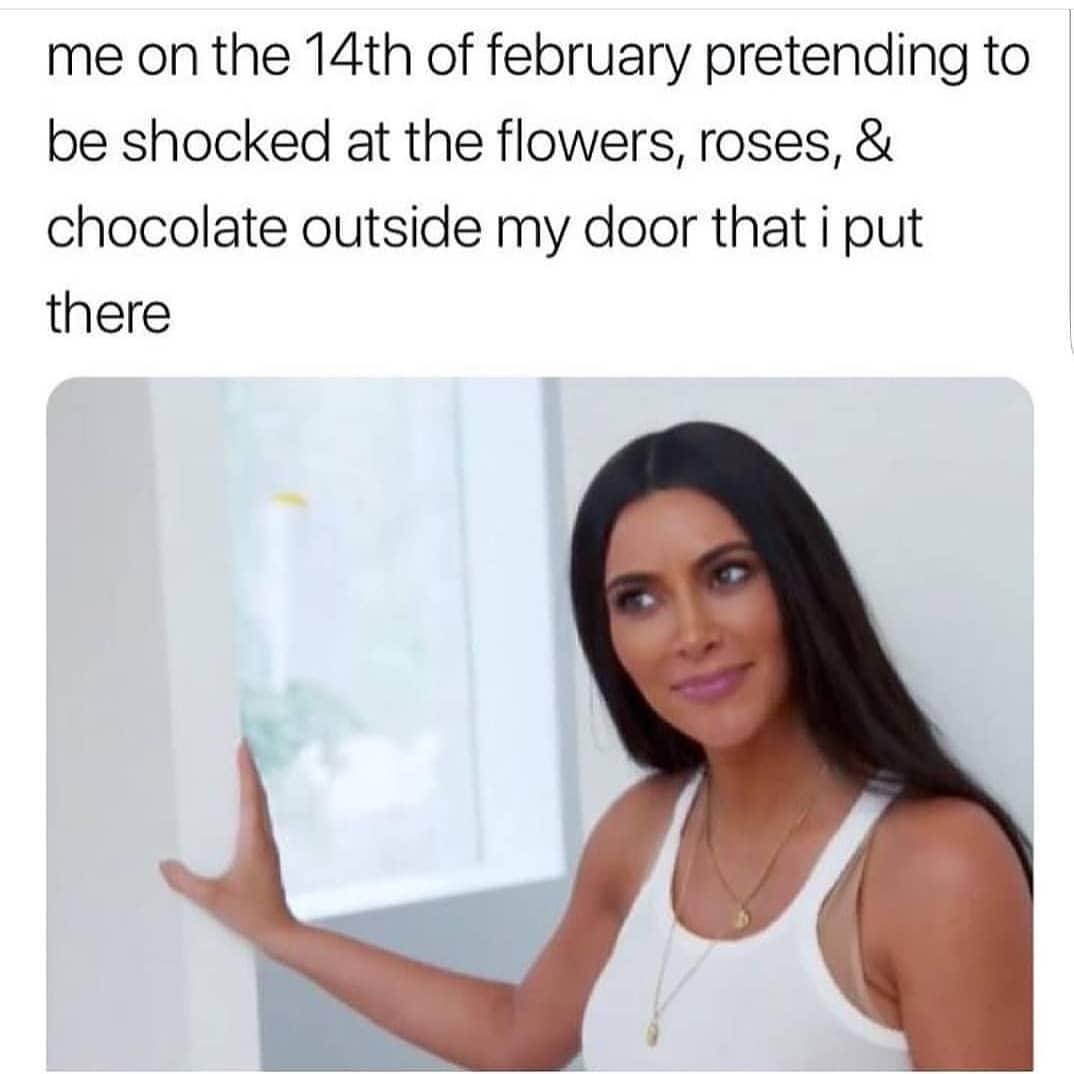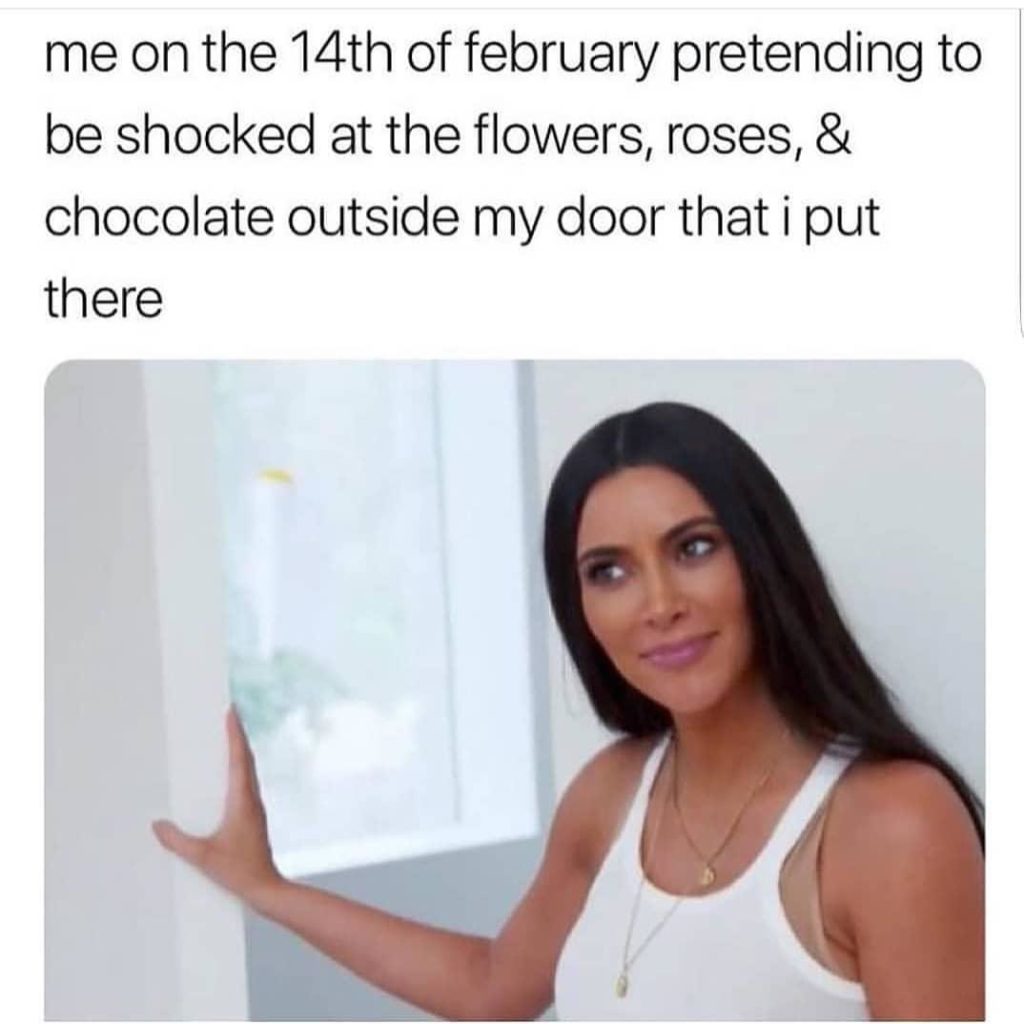 14.
— non aesthetic things (@PicturesFoIder) February 11, 2019
15.
Valentine's Day really separates the men from the boys, and then separates me from both of them in a third location

— Megan Amram (@meganamram) February 15, 2015
16.
this close to valentine's day in the year of our lord 2019 you simply can't keep trying to revive a conversation with someone who shows zero interest in who you are or what you've got to say. archive the chat babe. it's time.

— beth mccoll (@imteddybless) February 12, 2019
17.
"Do you have a date for Valentine's Day?"
Me: Yes… February 14th

— Zachary (@zacharywhyde) January 28, 2018
18.
19.
You are never alone on Valentine's Day if you're near a lake and have bread.

— Mike Primavera (@primawesome) February 14, 2015
20.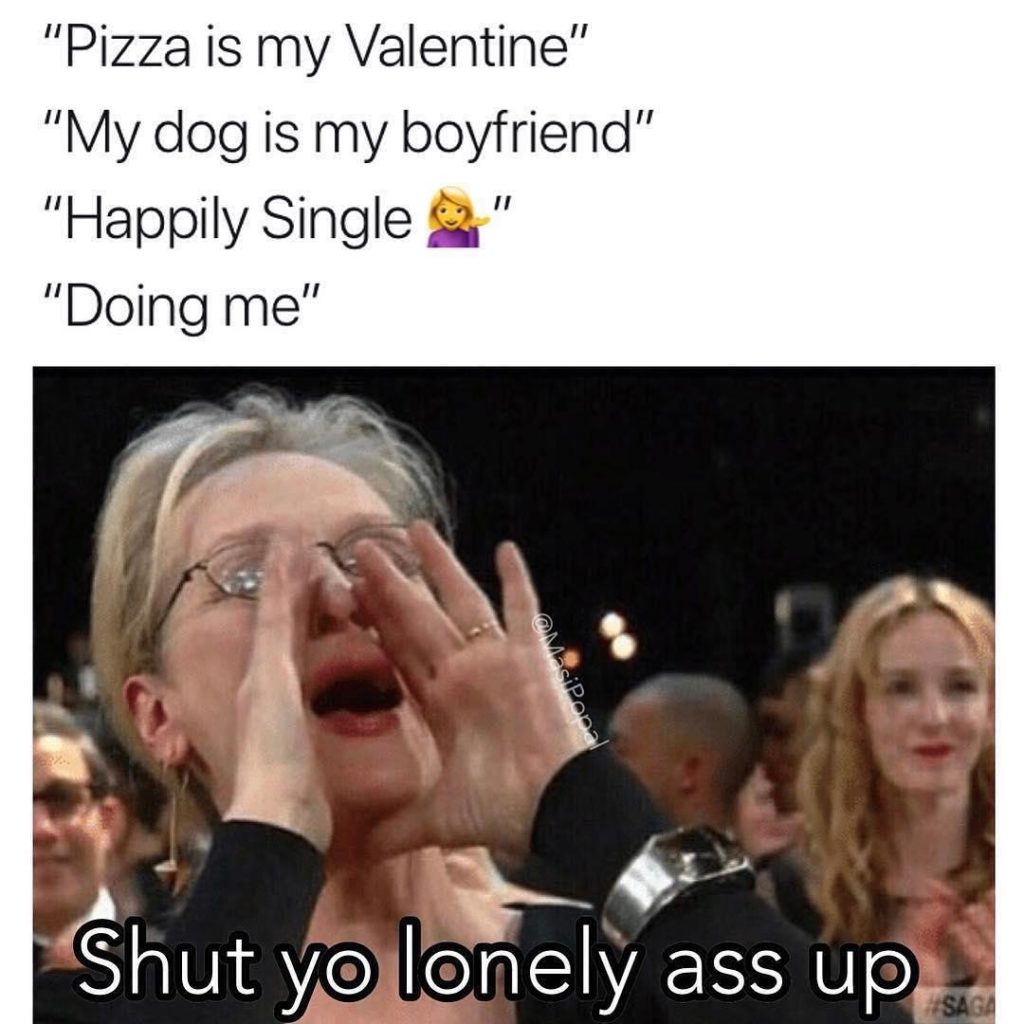 21.
valentine's day is approaching, but so is mcdonald's monopoly and i'll let you guess what i'm more excited for x

— 👸🏽paige (@_paigemcmillann) January 28, 2018
22.
"What are your plans for Valentine's day?"
Me: pic.twitter.com/Agoi5YyV6P

— Ivycado 🥑✨ (@IvyKungu) February 12, 2017
23.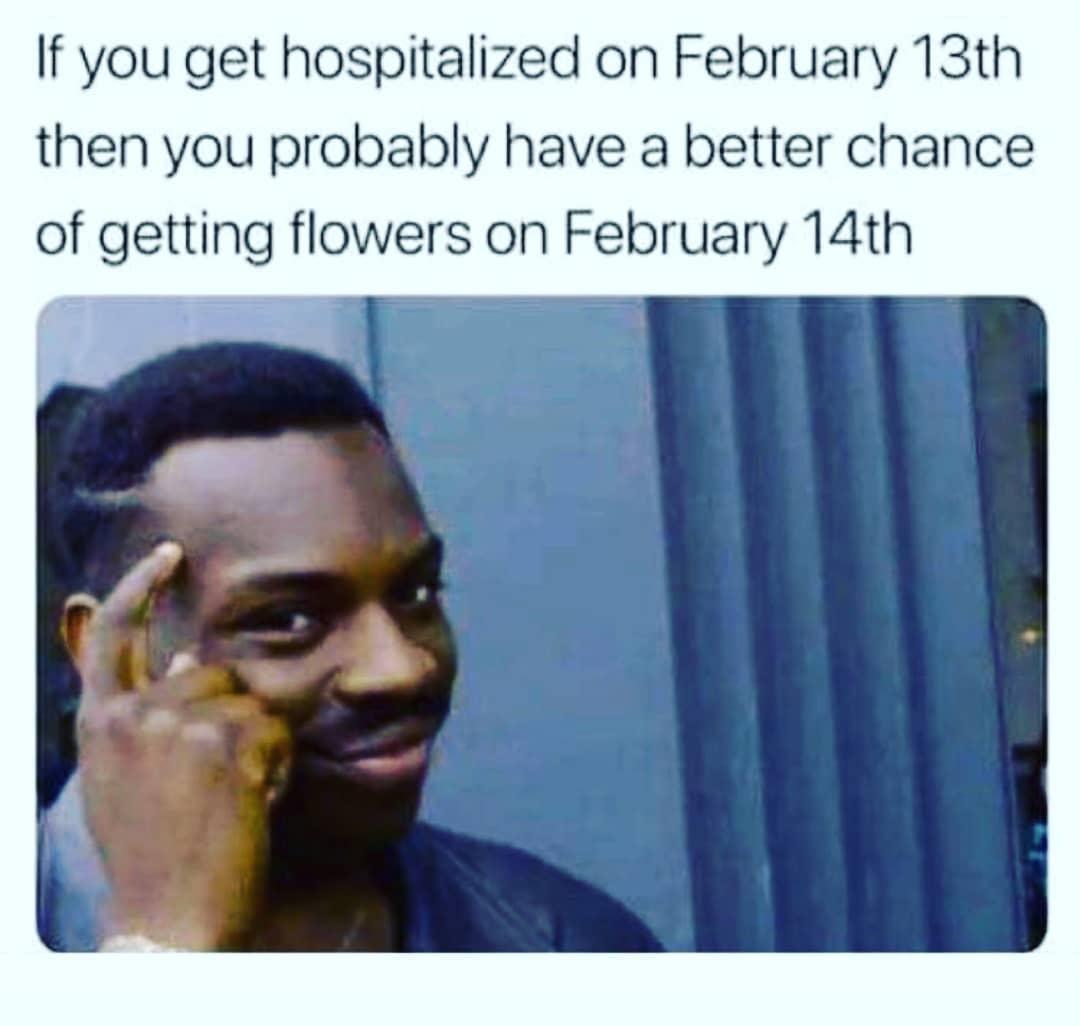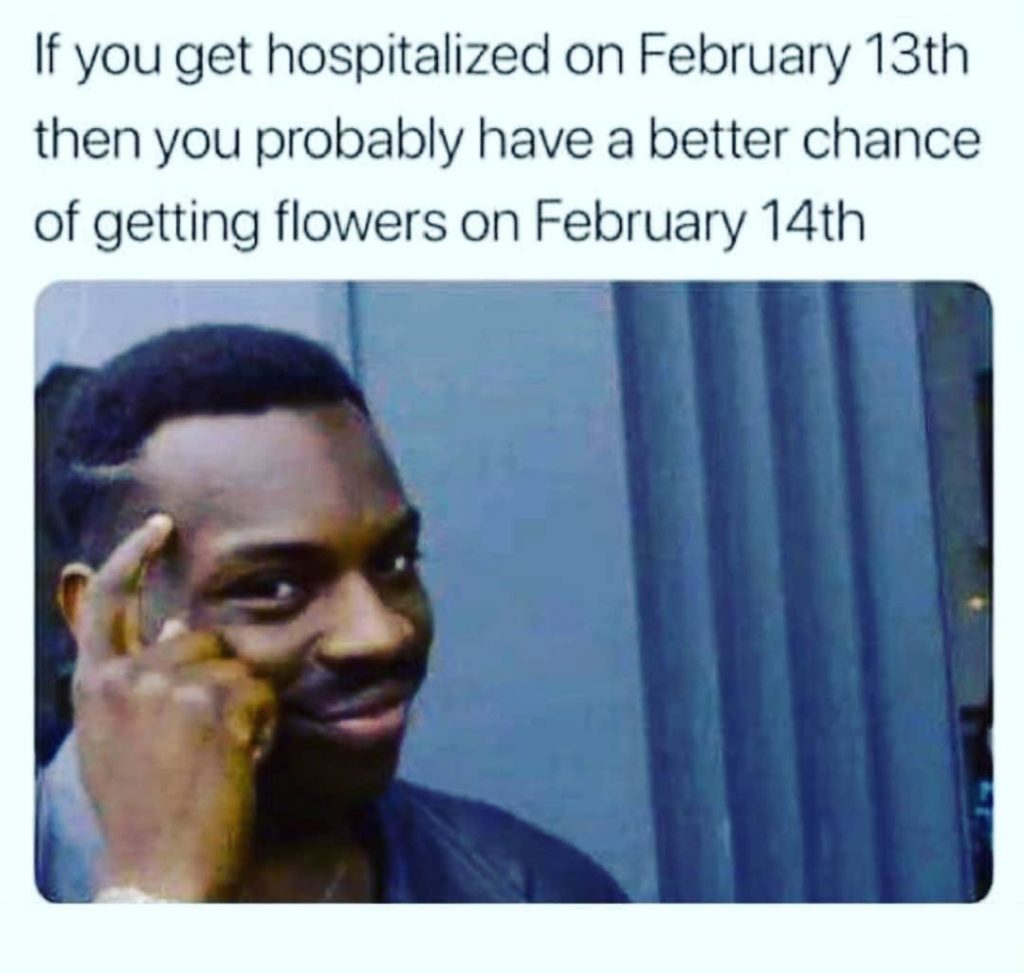 24.
Can we drop the pretense of "President's Day" and just call it "I needed a long weekend because Valentine's Day is garbage"

— Anna Kendrick (@AnnaKendrick47) February 17, 2014