I don't know about you, but I pretty much live in my onesie from late September through March. What can I say? I like staying warm. Onesies are basically the ultimate comfort clothing, if you can even call them that. They're great for lounging around on the couch after a long day at work, curling up in bed on chilly autumn/winter nights, and basically just relaxing in. However, this bean-bag onesie has truly taken R&R to the next level.
ThinkGeek is behind this amazing invention, which combines a bean-bag chair with a onesie in what has to be the strangest yet most genius contraption I've ever had the pleasure of witnessing. Not only can you stay nice and toasty in the onesie part, but if you decide you're sick of standing and just want to plop down and rest your feet, there's a comfortable cushion already on your backside, so you can go for it!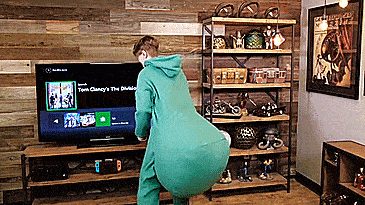 Admittedly, the $89.99 price tag seems slightly extortionate, but consider all the uses for this amazing product! Let's say you're in the kitchen waiting for your macaroni and cheese to cook. You don't want to leave the room in case it overcooks, but you're sick of standing up. No worries—plop down in your bean-bag onesie. Can't get a seat on the subway on your way home from work? You know what to do.
Is a bean-bag onesie really practical? Well, that all depends. I imagine the butt cushion might be more than a little inconvenient if you're trying to lounge on your couch. However, if you prefer sitting on the floor or you're a bit minimalistic with the furniture arrangement in your apartment, it may actually solve the problem of not having anywhere comfortable to sit. Either way, this thing is so awesome that I'm sure you'll find somewhere to wear it.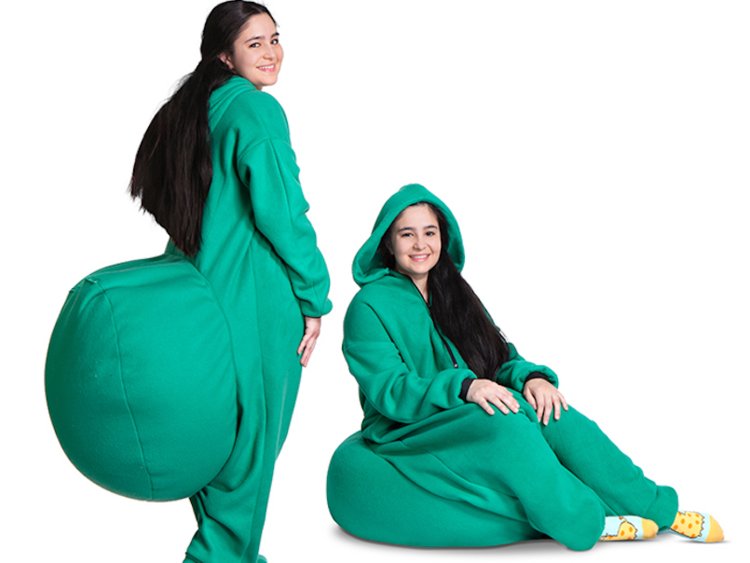 More funny pictures, memes, and tweets: