Note to all Internet trolls: If you're going to publicly shame someone for appropriating cultural, make sure they're not a passport-carrying member of the culture in question first. Otherwise you may end up looking a little silly.
That's what happened on Tumblr recently when an anonymous troll sent Tumblr user higitsunes an angry message that read:
"why the f*ck are you and that other white chic wearing kimonos you white people need to stop taking japanese culture also you two look horrible in the kimonos it doesnt even match you[sic]"
Tumblr allows users to anonymously ask questions, a feature the troll took advantage of with their hostile message to Higitsunes. Sadly they got nearly everything wrong but happily Higitsunes set the angry commenter straight with a simple but devastating reply, saying:
1) it's a yukata not a kimono
2)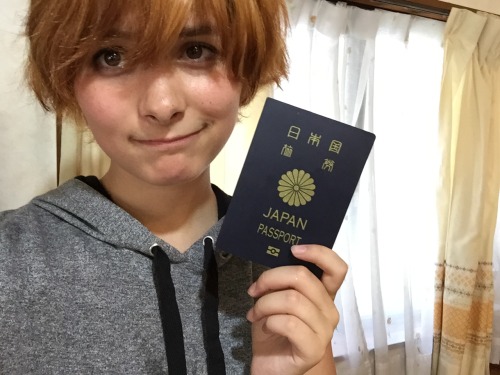 After correcting the commenter's own ignorance of Japanese culture, Higitsunes simply posted a photo of her passport, proving that they are, in fact, Japanese.
In short the commenter was shaming a Japanese person for appropriating Japanese culture. This is what's known online as a "self-own" and a glorious one at that.
For trolls who insist on harassment, Higitsunes even has a handy FAQ section on their Tumblr that could save them some embarrassment…if they read it.
It reads:
how did you end up living in japan?
i was born and raised here in japan i've never lived anywhere else hhgh

you don't look japanese tho
i'm half japanese, half white western ~(⁰▿⁰)~

if you're half white you're white you're not really japanese
please don't send me anything like this, i will block you.
also please don't bug me about my name (ie telling me i don't deserve it, telling me it's cultural appropriation, etcetc). again, i will block you.
In her most recent post on Tumblr Higitsunes makes clear that they are over anyone questioning their identity or trolling them for what they assume it to be, saying: "I'm too tired to deal with that bullsh*t now."

Game, set, and match.
View this post on Instagram
More funny fails, pictures, and memes: