Ariana Grande is embroiled in a suit with Forever 21, who allegedly stole her image and implied it was with her permission through a covert social media campaign, Buzzfeed reports.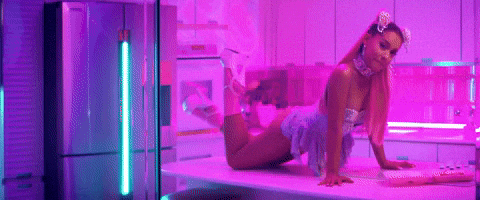 Apparently, the company has been in talks with Grande regarding a collaboration, but they wouldn't pony up her fee. They did have a few pics they could use that made it seem like Grande was involved and supporting their brand. But if you don't pay the money, you don't get Grande's honey, you get a bunch of stings in the face.
Ariana Grande is now suing them for $10 million for running an "unauthorized marketing campaign" that involves stills from her music videos and a look-a-like.
This was Forever 21's statement on the matter:
"Forever 21 does not comment on pending litigation as per company policy. That said, while we dispute the allegations, we are huge supporters of Ariana Grande and have worked with her licensing company over the past two years. We are hopeful that we will find a mutually agreeable resolution and can continue to work together in the future."
Seems like something that will be settled in a courtroom, but there's a different case being tried in the court of public opinion.
Popular Drag Queen Farrah Moan, who appeared on two seasons of RuPaul's Drag Race has accused Grande of stealing images from her for her music videos.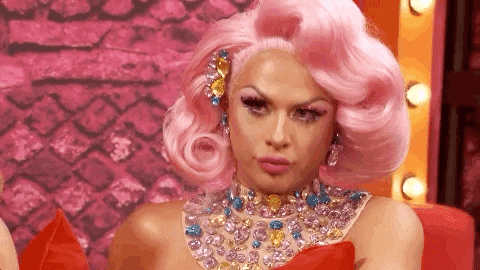 Moan even posted some side-by-side pics for comparison and claimed the designer of Grande's wardrobe was handed a pic of Moan to copy for this look:
Ariana should give me a cut of that 10M since her team literally sent a pic of me to the designer and paid them to copy my look from as4. (Finally met the designer and got told the Tea) I guess stealing from queer artists for profit is fine tho 🤷🏼‍♀️ pic.twitter.com/1smGr8K4G0

— 👑 Farrah Moan (@farrahrized) September 4, 2019
Here's another pic of Moan in the outfit she says got ripped off, dripping in diamonds:
Moan said she doesn't really want money, she just wants to point out the hypocrisy of Grande's suit and how queer artists get their looks and ideas stolen by more mainstream and popular artists all the time:
But the point is her team also stole. U can attack me all day but it's not gonna change anything. I can admit I was petty with that gif I posted& I'll apologize for that but at the end of the day they did what they did. Idc about suing anyone, just needed to put this out there

— 👑 Farrah Moan (@farrahrized) September 5, 2019
I don't fault the designer because the designer she hired was a local queen and paid them ALOT of money to do it, money they couldn't turn down. And then was honest with me about it. So no, I don't fault the drag queen that made it at all. Ariana has COIN.

— 👑 Farrah Moan (@farrahrized) September 4, 2019
https://twitter.com/farrahrized/status/1169359483908194304
She even likes Ariana Grande, but enough was enough:
I love her too! I wasn't gonna even say anything or care because I was actually flattered by it and I've known for MONTHS but now it's kinda getting to me since she's just racking in millions over it

— 👑 Farrah Moan (@farrahrized) September 4, 2019
Grande was also accused of stealing an entire song. Artist Princess Nokia claimed in (since deleted) tweets that "7 Rings" is basically her track "Mine." These sorts of accusations are hard to legislate, and mostly the people who get their ideas harvested never receive any kind of justice. But maybe Grande will win her case with Forever 21 and hire Moan to be her new stylist. $10 million flat fee.
More celebrity news and funny pictures, tweets, and memes: