While it might seem like it's common sense to give up your seat on the bus for a pregnant person, it turns out some people don't understand this concept and are so entitled, they think this world is entirely every person for themselves.
(Ahem, for more incredibly entitled people, may I suggest: 30 Entitled Influencers Who We're Shaming For Trying To Get Free Stuff)
Anyway…
Recently, someone on Reddit asked if they were in the wrong for not giving up their seat on a public bus for a pregnant person after they had worked a long shift and had tired feet.
This person said with so much access to birth control and abortions, it wasn't his fault other people choose to "breed." It's not only the right thing to do to give up your seat on the bus, but pregnant women frequently have lower back pain that can reach the legs, and having a place alleviates that pain.
While almost everyone agreed that this guy was wrong for not giving up her seat, I think it's interesting that the only person who did was the old man.
How come no one else offered her a seat?
---
The story begins…

2.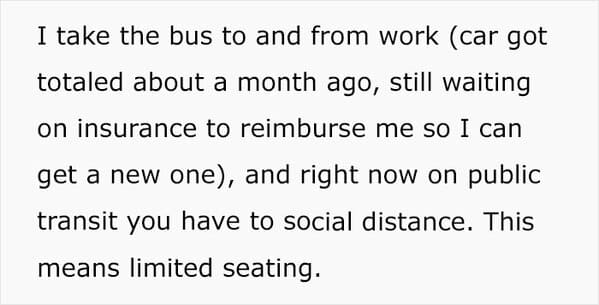 3.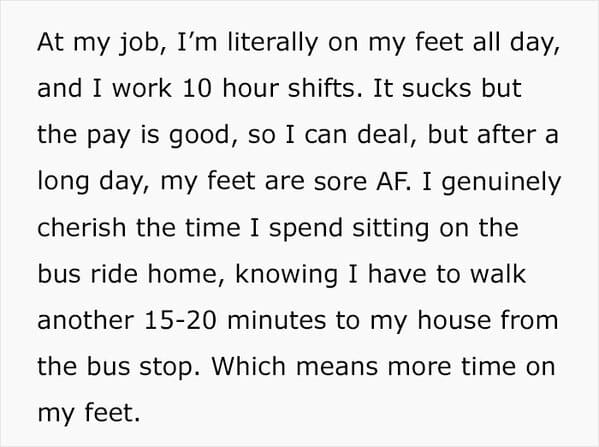 4.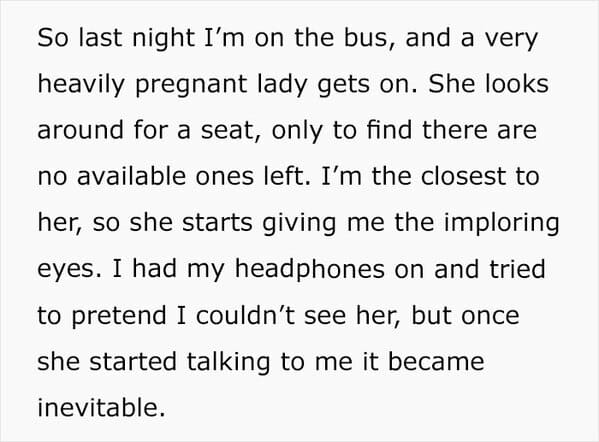 5.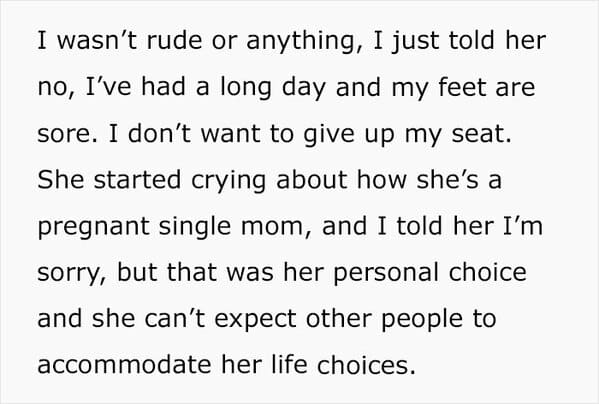 6.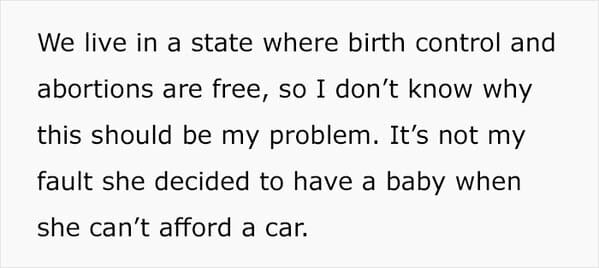 7.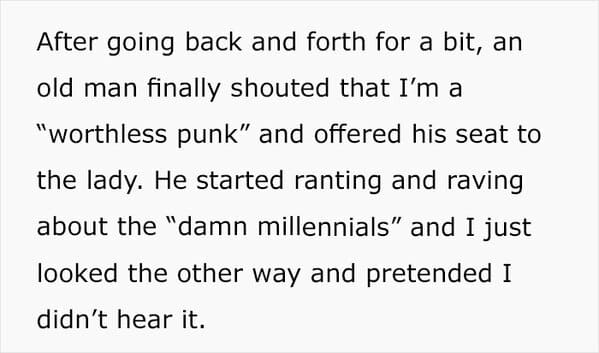 8.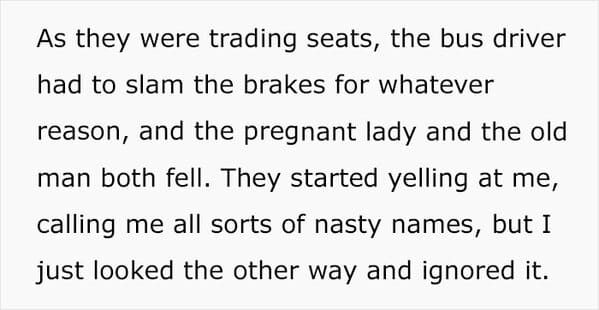 9.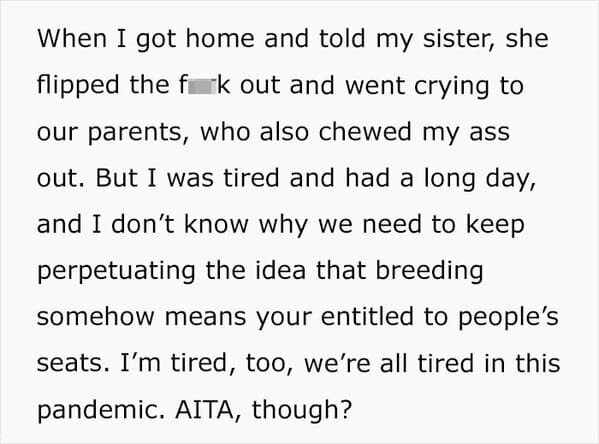 And the responses…
11.

12.

13.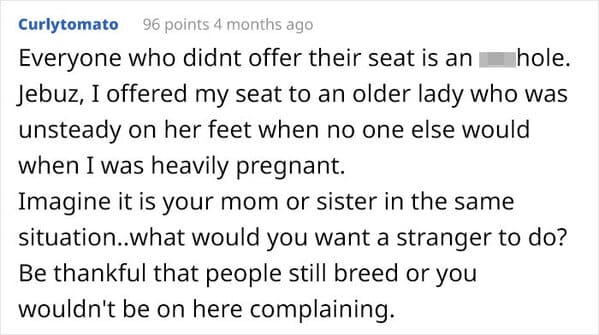 14.

15.

16.
17.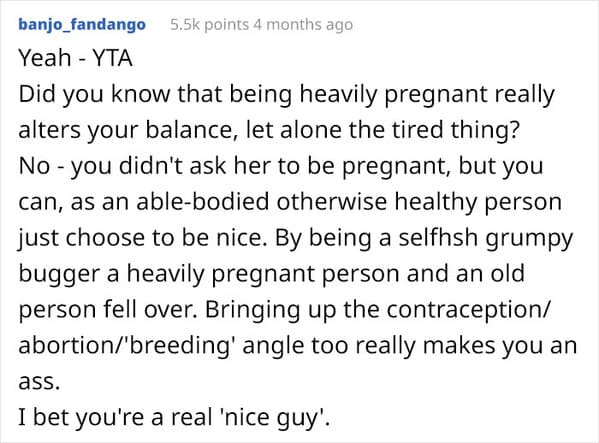 18.

More AITA: