Oh, weddings! It's a joyful day… for pretty much only grandmothers and incredibly stressful for nearly everyone else. Even guests are a little stressed about buying a gift and getting dressed up. It's really not a great time.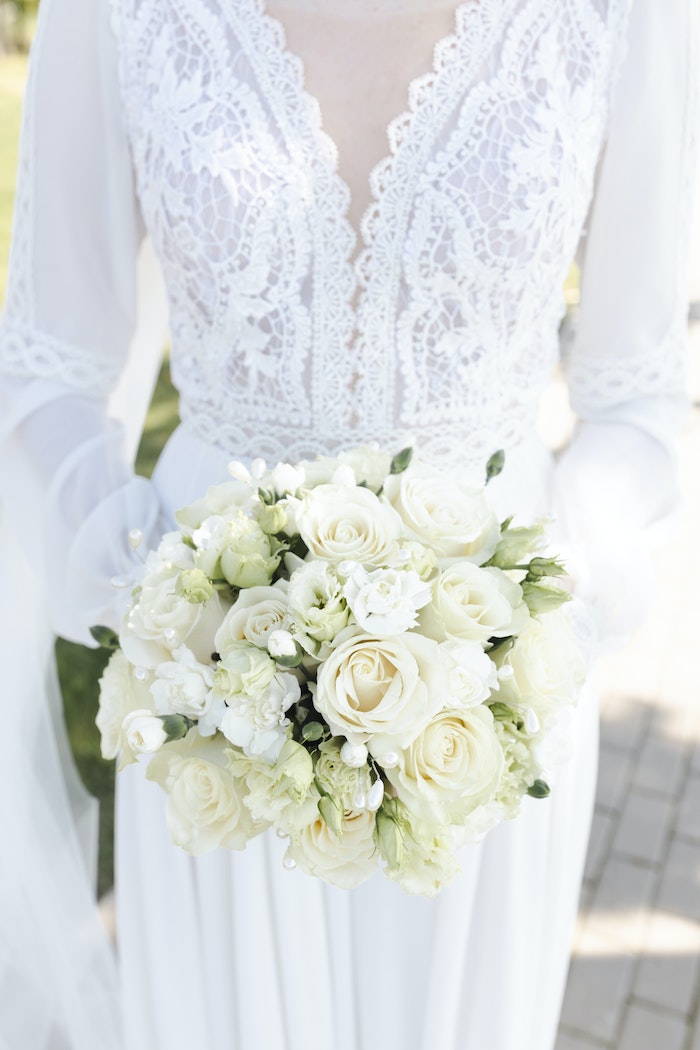 Brides are always more stressed than anyone leading up to their big day and become vicious bridezillas. It can be absolute hell on the wedding party.
A bride in Tulsa, Oklahoma had some next-level wedding demands that weren't received well.  She suggested making bridesmaids cut their hair to shoulder length, not allowing tans, and even saying everyone in the wedding party needed to be a size 8 no matter what. The maid of honor was removed from the wedding so there's definitely drama happening there too.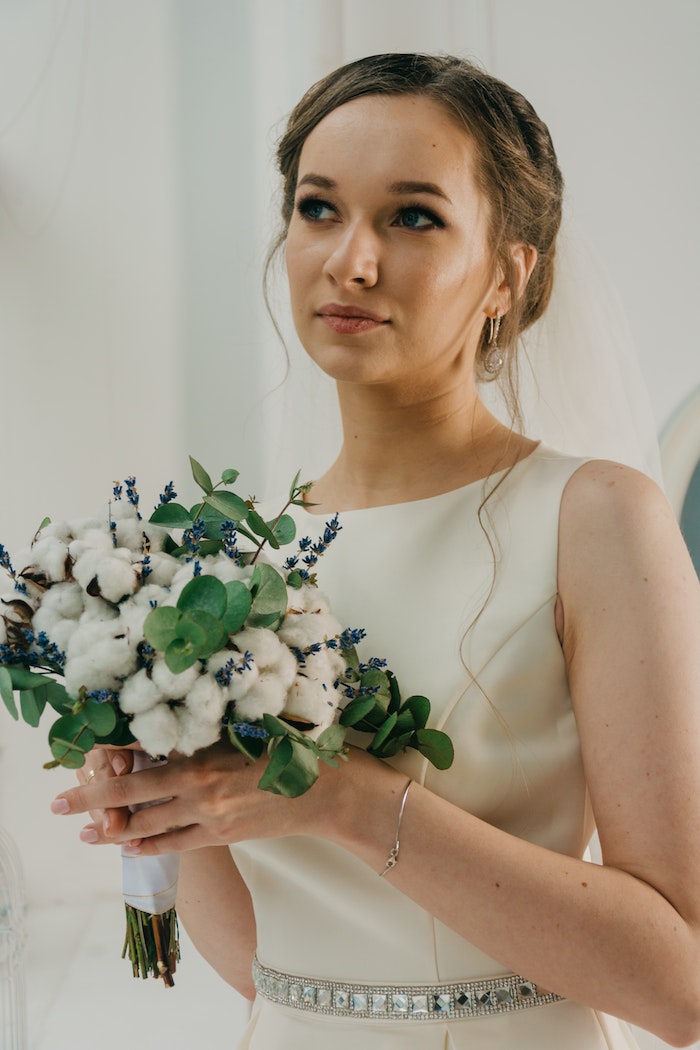 Here are the insane texts from the bride-to-be: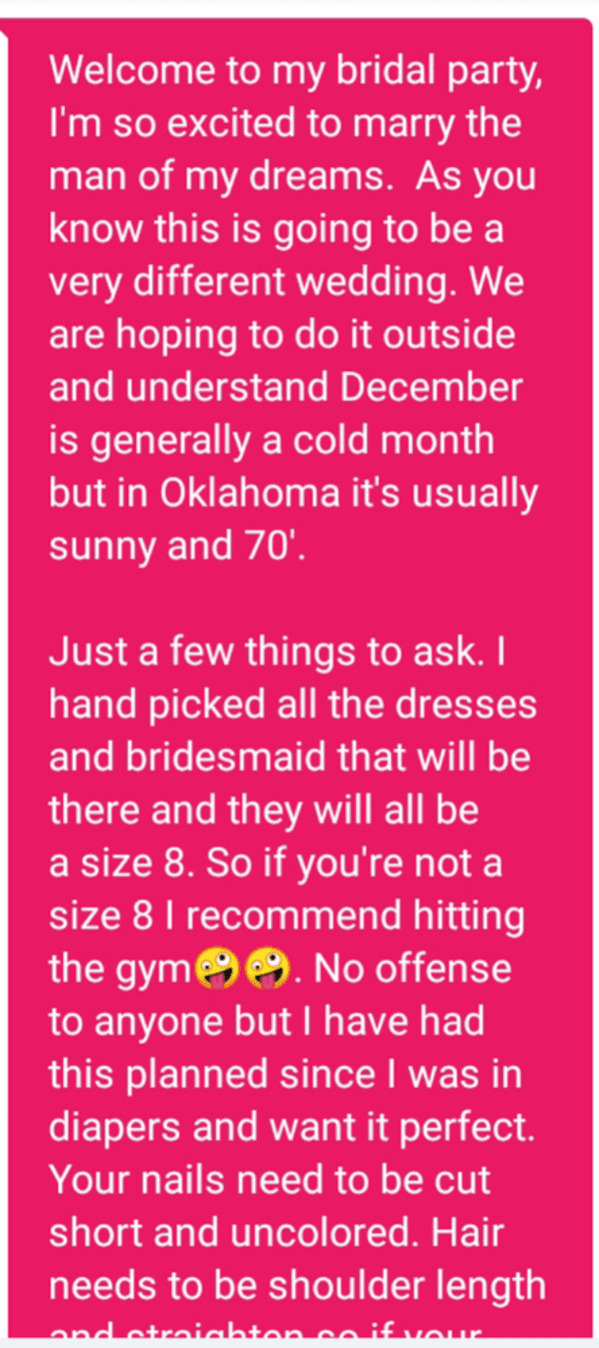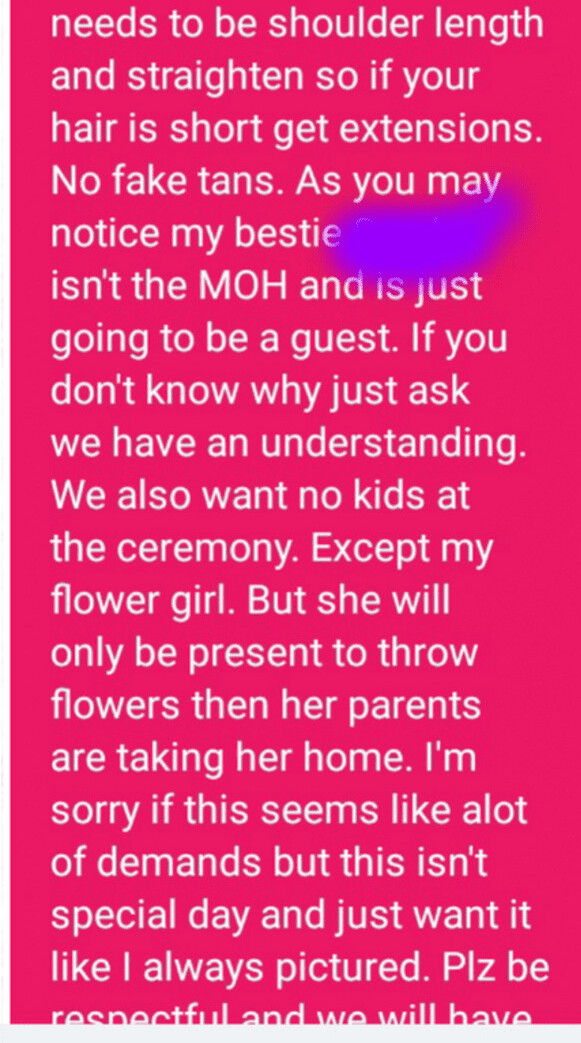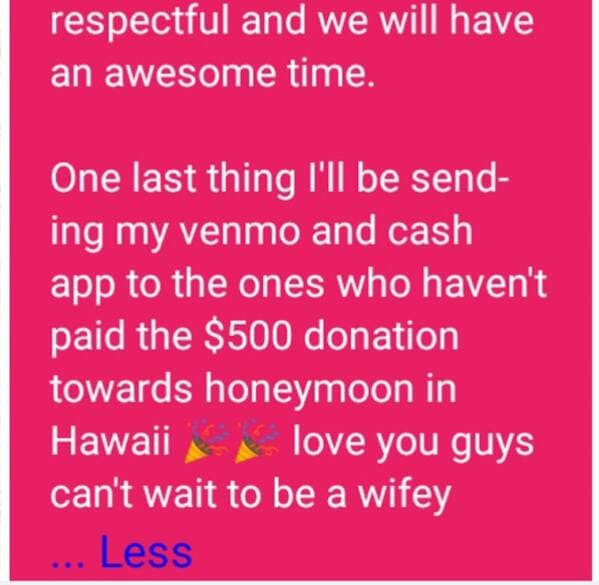 One of the bridesmaids leaked the texts on Reddit's Choosing Beggar's page saying, "I've officially dropped out of the bridal party. I'm a size 12 with no plans on dropping to a size 8 by December." The bridesmaid also mentioned she had just had a baby and there's no way she would even be able to lose weight that quickly.
Here's a better view of the craziness: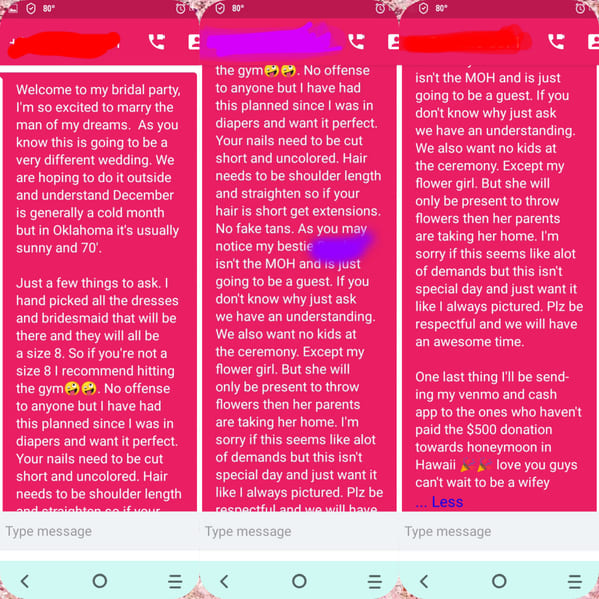 The bride discovered that this bridesmaid had posted this online and messaged the bridesmaid. She posted again, saying,
"So I just got a call from bridezilla (that's what everyone is calling her on this post and it has a nice ring to it). She has seen this post on Facebook and knows it was me because of my post history. I'm officially kicked out of the wedding and she has blocked me on all social media. My cousin has as well but I'm almost positive it's because she made him do it. I was told to take this down. She said she's not a racist and not as mean as I'm making her out to be. Her mother then called me and said some very mean things to me and talking about suing me and calling the cops if I don't take this down."
The bride is called racist because it turns out MOH was taken out of the wedding because she was dark-skinned. 

Best of luck to whoever this groom is. 
---
More Wedding Madness Right This Way!: