The worst thing about organizing a big trip to an event is communicating with people who have different expectations about how to split costs and what is considered an acceptable compromise. And yet it can be even worse than that, for example, when someone you didn't even invite tries to muscle in on your plans.
Reddit user u/soggypierogies posted their story of an acquaintance trying to hijack her concert trip on the subreddit r/ChoosingBeggars, under the title, "She was a friend of a friend I had in university. Haven't talked in years but wants me to drive 17hours to pick her up, then back 6hours for a concert that we'd buy her ticket to. I'm shocked, to say the least, never thought I'd encounter someone like this."
In the first message, the Choosing Beggar in question asks if they have any "extra spots" for the concert, saying she'd love to join. The OP assumes (it's later revealed) that she meant an extra spot in the Airbnb.
But before she gets into details she naturally asks the CB if they're in the same city. They're not. But the CB tells her she should have no trouble finding her house…17 hours away.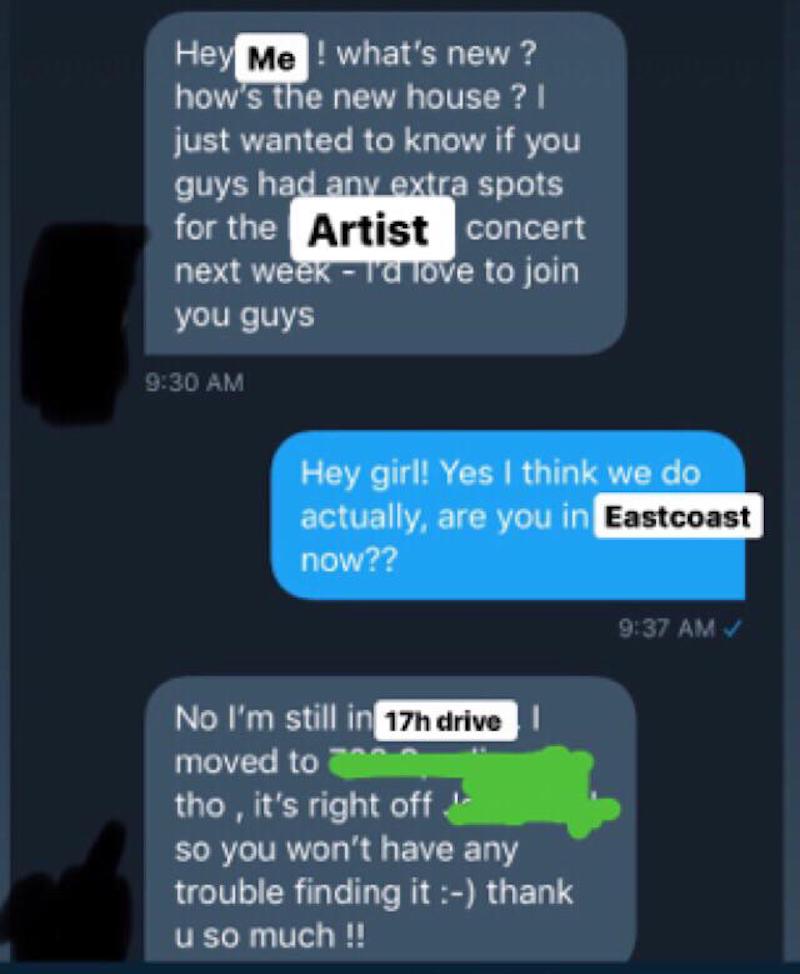 The OP tries to explain that they can't go that far to pick her, but she's welcome to join at the Airbnb. The CB responds by saying she "really wanted a ticket." Um, What?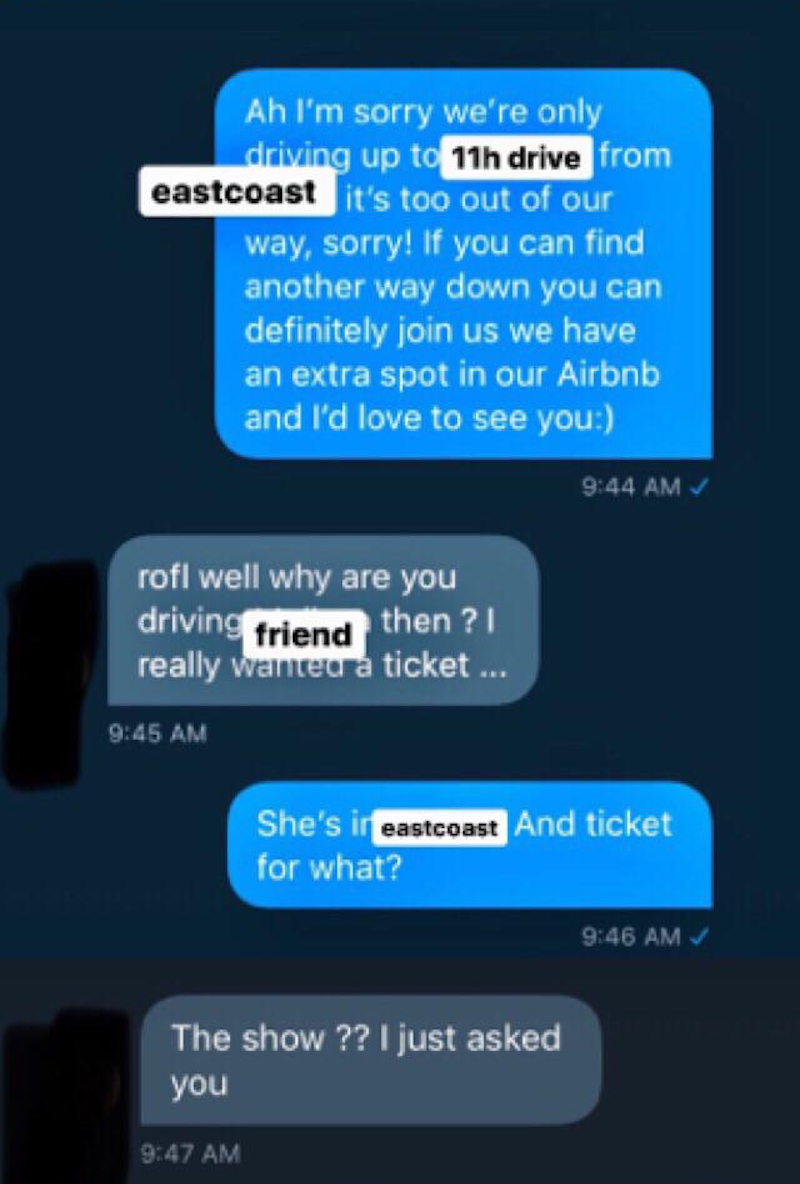 Naturally, the OP is confused, but once she understands the CB was expecting a free concert ticket as well as door-to-door service she responds, "Absolutely not sorry."
The CB asks why the OP got a ticket from her boyfriend, saying she'd heard he was loaded and should get her a ticket, too. She also says it's her birthday and she really wanted to go!
For once, one of the people on the r/ChoosingBeggars site really stands up for themselves. The OP gives all the reasons for why they won't be buckling to these demands, like the fact that they haven't talked in years.
"I don't understand why you think you're entitled to a free ride and a free ticket from people you don't even know," she says.
At this point, the CB claims she already took time off from work for these plans she hadn't made, curses the OP out and threatens assault. Great company on a long drive.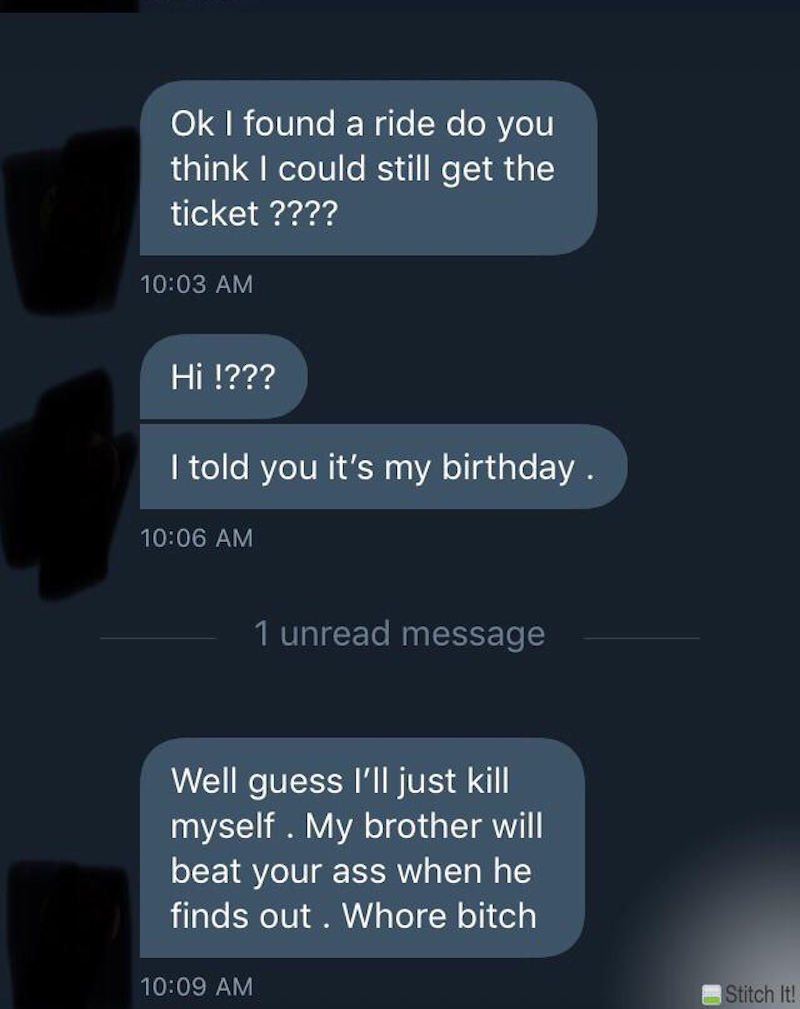 There were a lot of people in the comments who were shocked by this escalation, but quite a few with similar stories:
The OP explained in a few comments that their boyfriend isn't loaded, they've been saving for their trip for a while.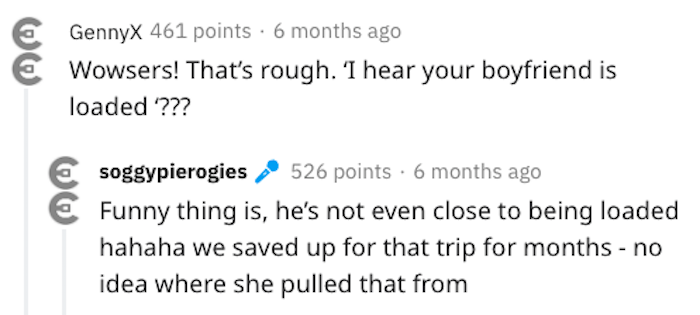 She also said she blocked the CB after this conversation:
And reported the threat, just in case: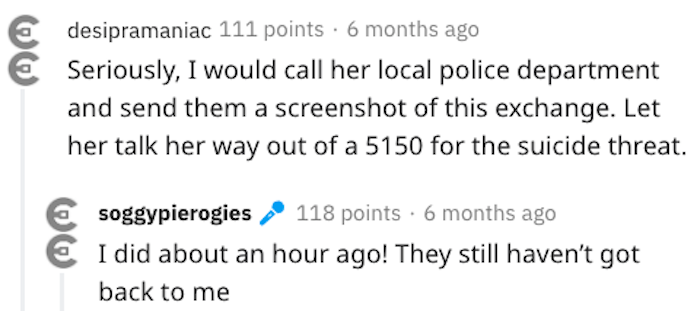 But how was the concert, tho?
More of the most entitled and rudest choosing beggars: