I can still remember my mother's home remedy whenever I got sick as a child. It was antibiotics. I had strep throat twice a year, and she was sick of messing around with ginger ale and crackers waiting to find out why I was sick.
Unfortunately, as an adult, I'm reading headlines about drug-resistant gonorrhea. Was that the result of over-prescribed pills? We'll never know because we're here to talk about something else.
Vicks Vaporub is a topical cough remedy for kids that goes on the skin. Some families seemed to use it nonstop, and people miss the days of getting a Mr. Miyagi-style healing touch from their parents that felt like trying their first menthol cigarette.
It all started when Heather Chacon tweeted this: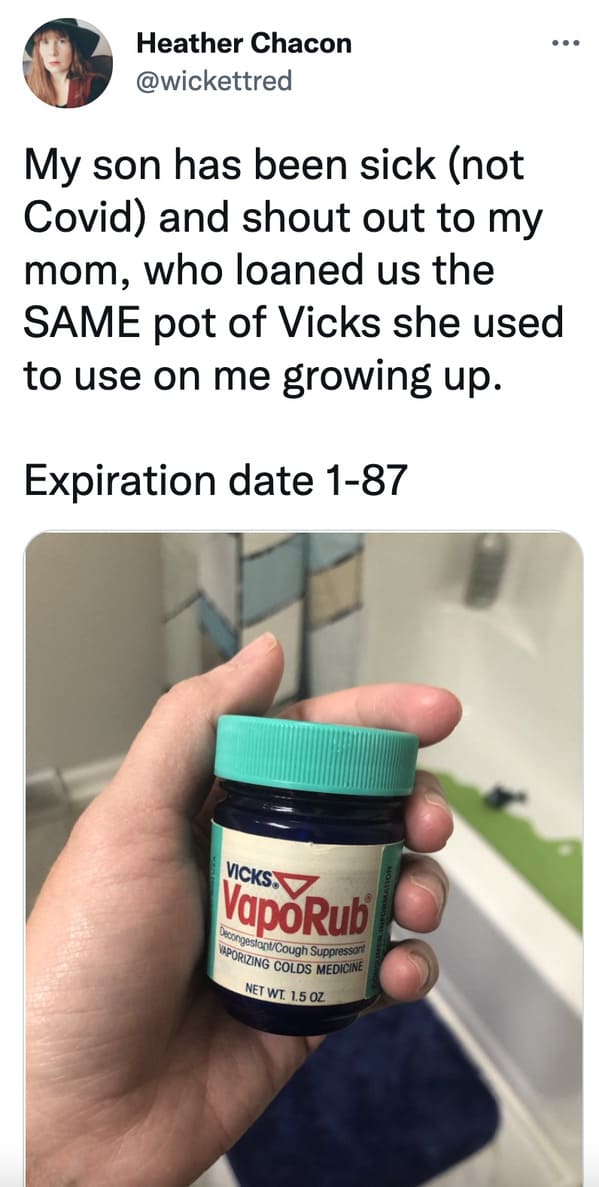 From there, people shared home remedies and childhood memories about being sick. It was as funny as it was nostalgia-inducing.
Here are the funniest replies to a mother's viral tweet about Vicks Vaporub:
---
1.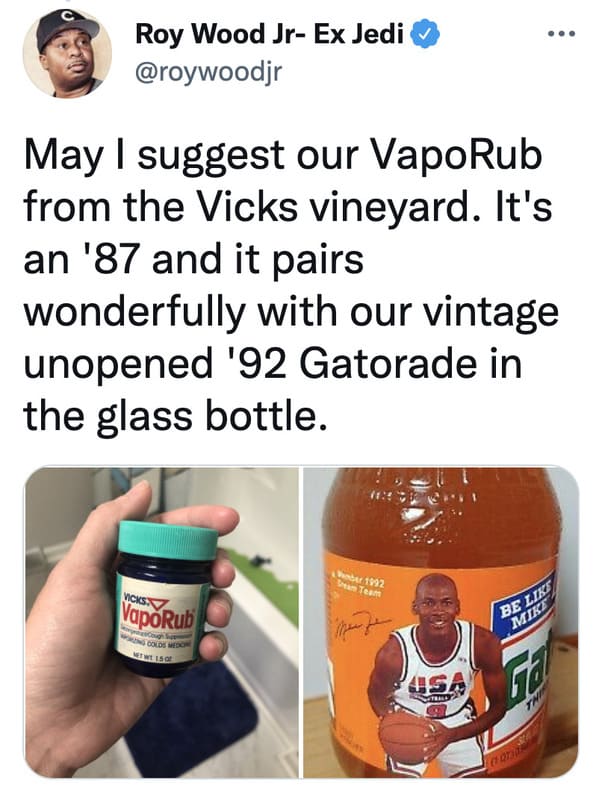 2.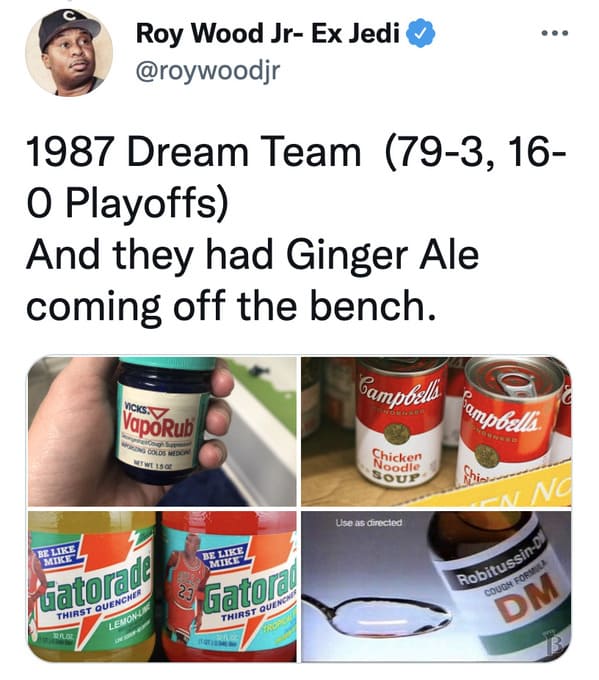 3.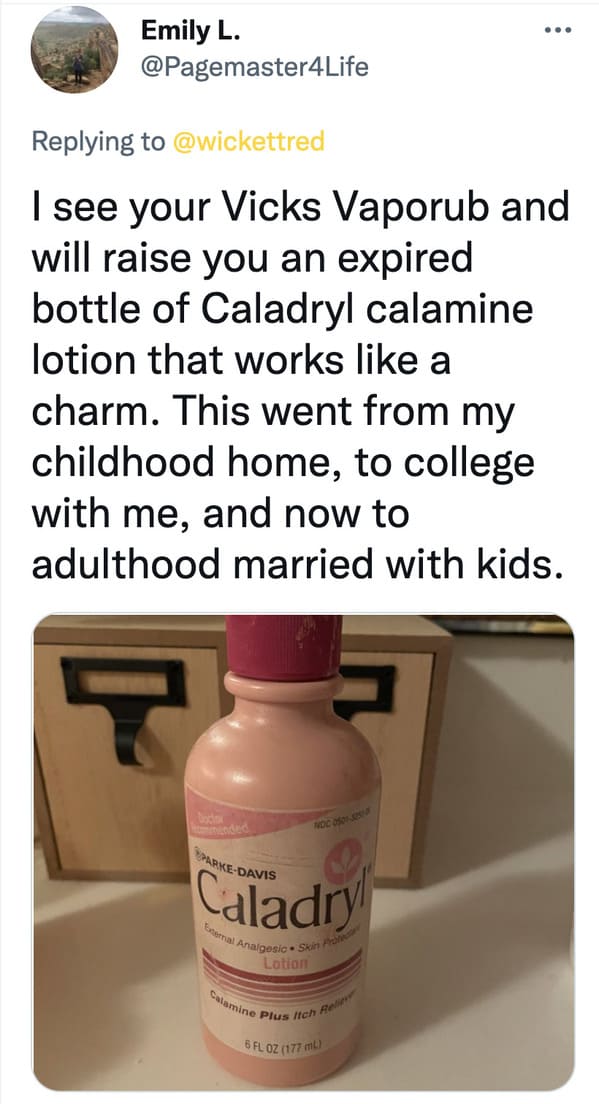 4.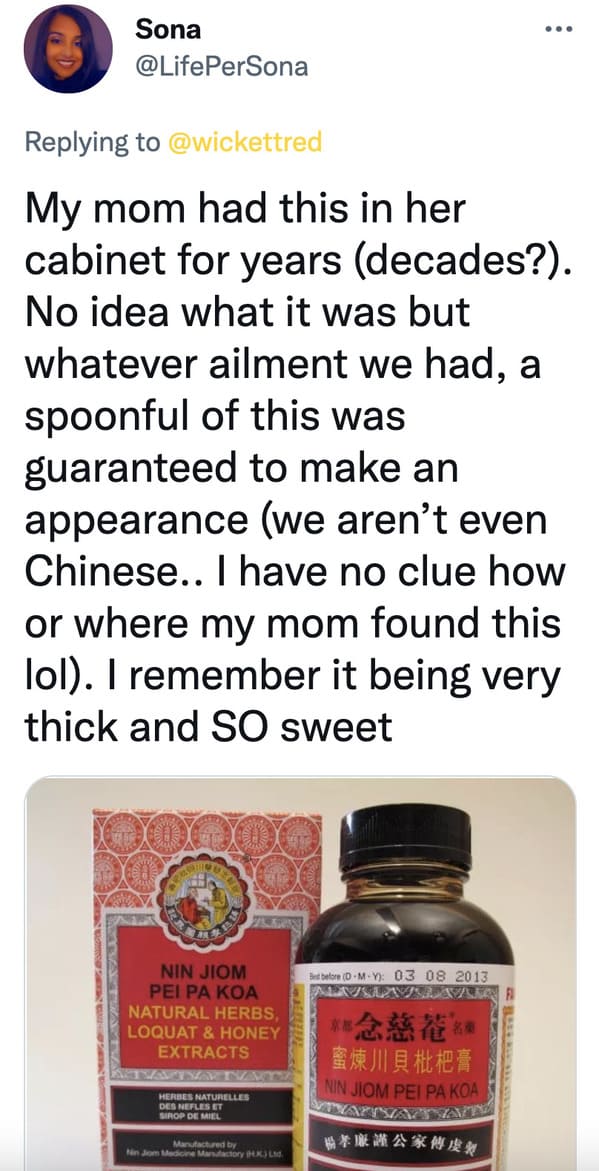 5.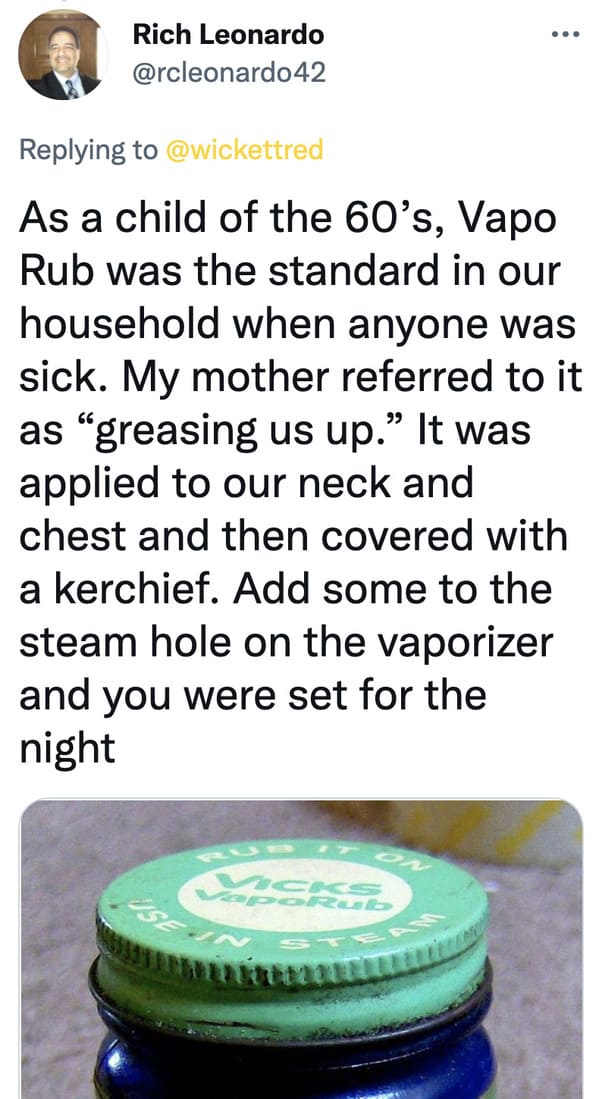 6.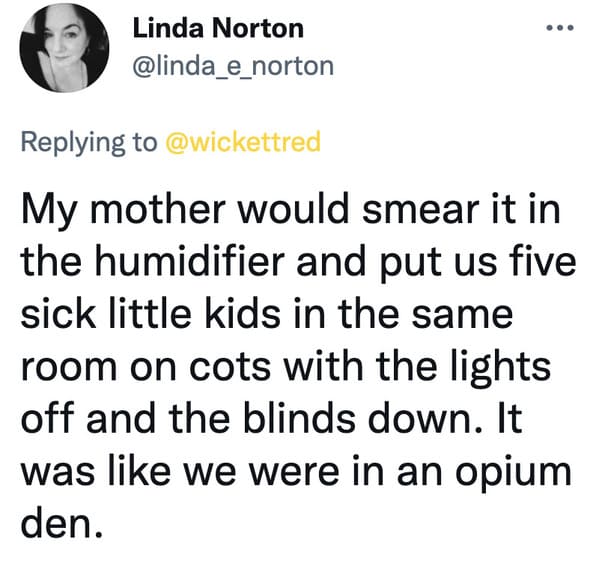 7.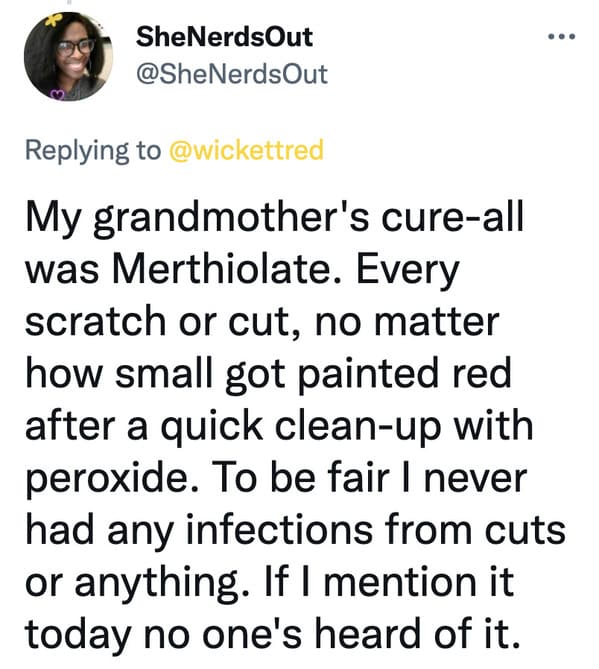 8.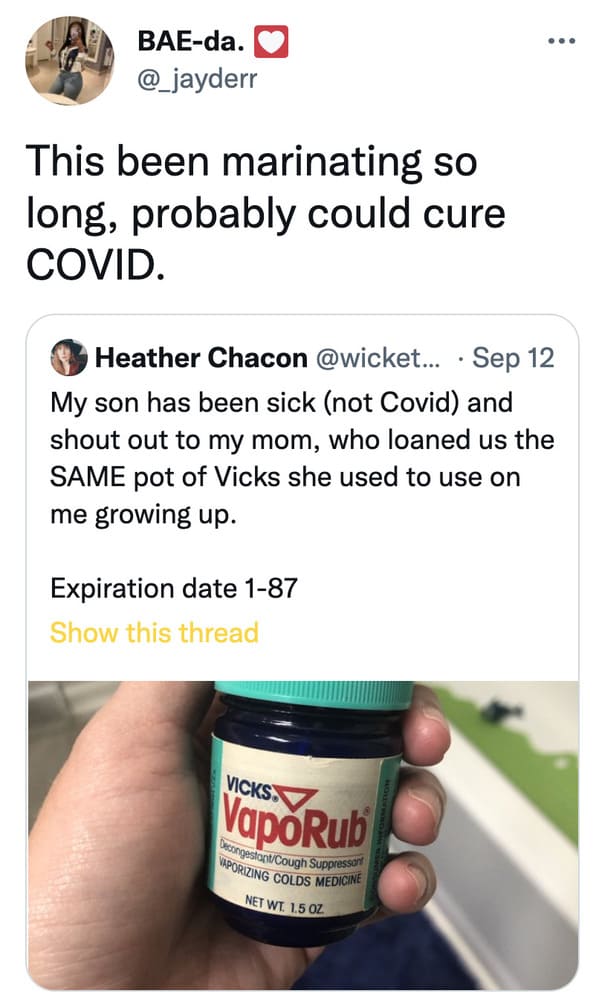 9.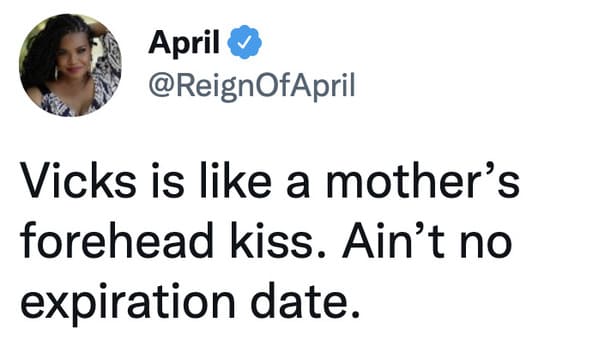 10.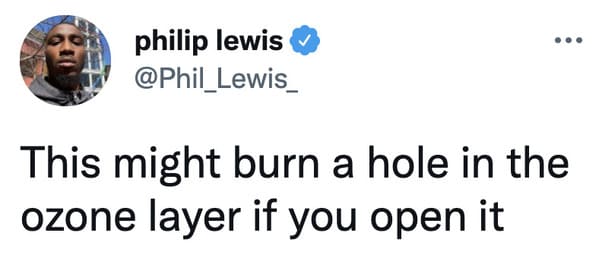 11.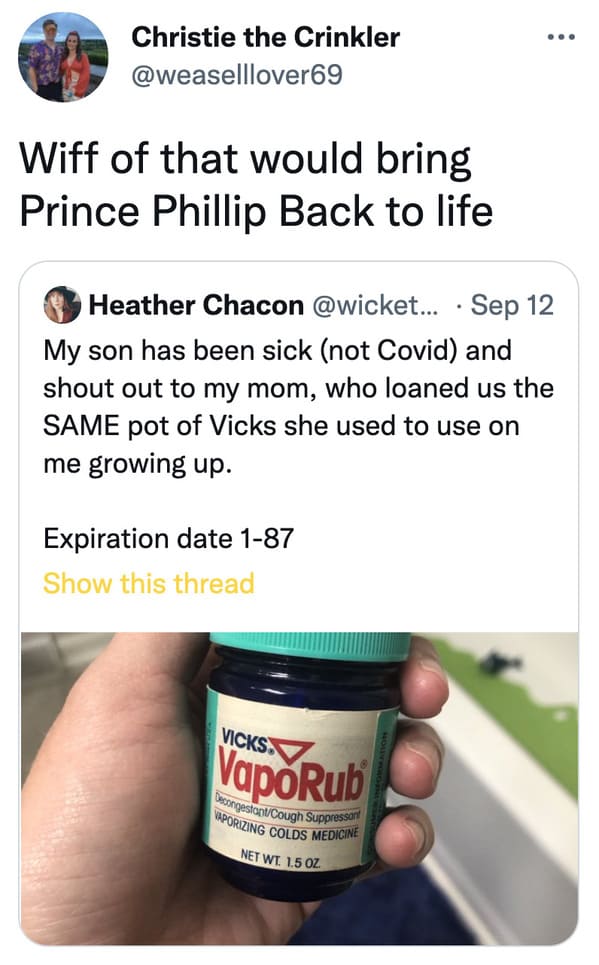 12.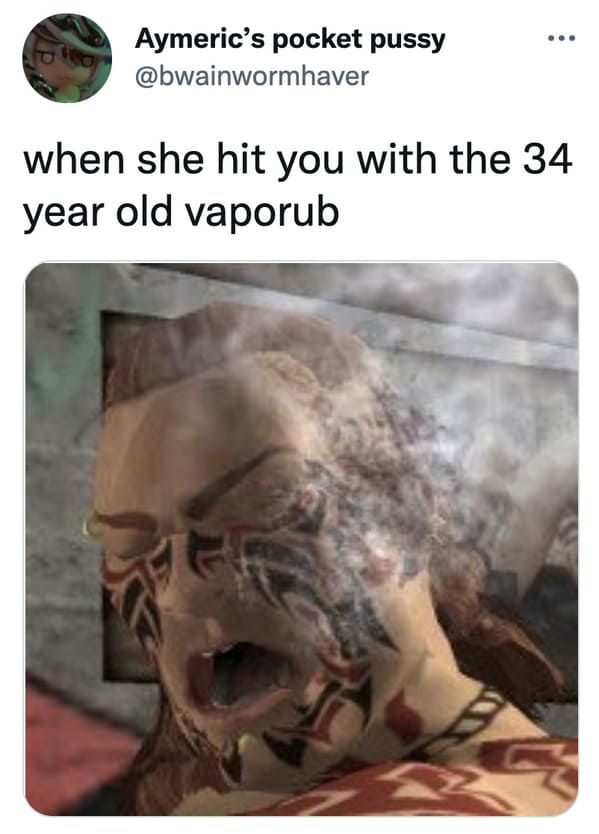 13.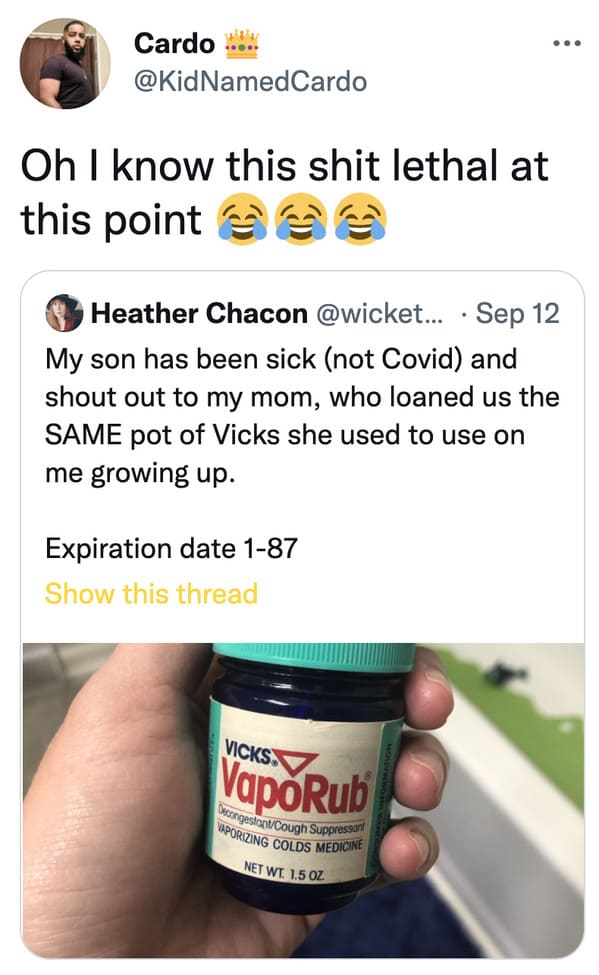 14.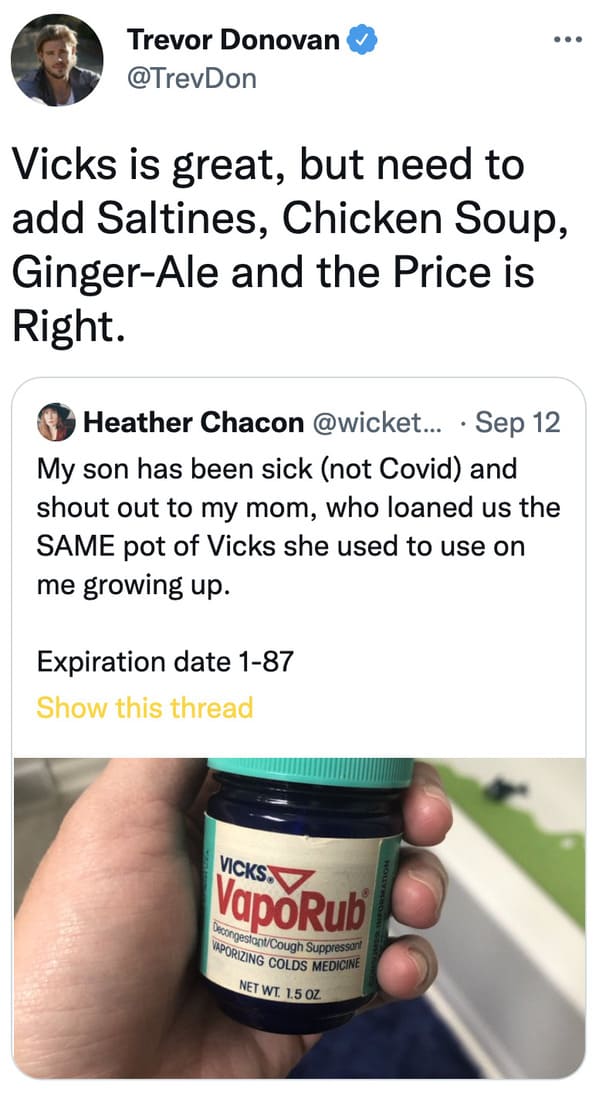 15.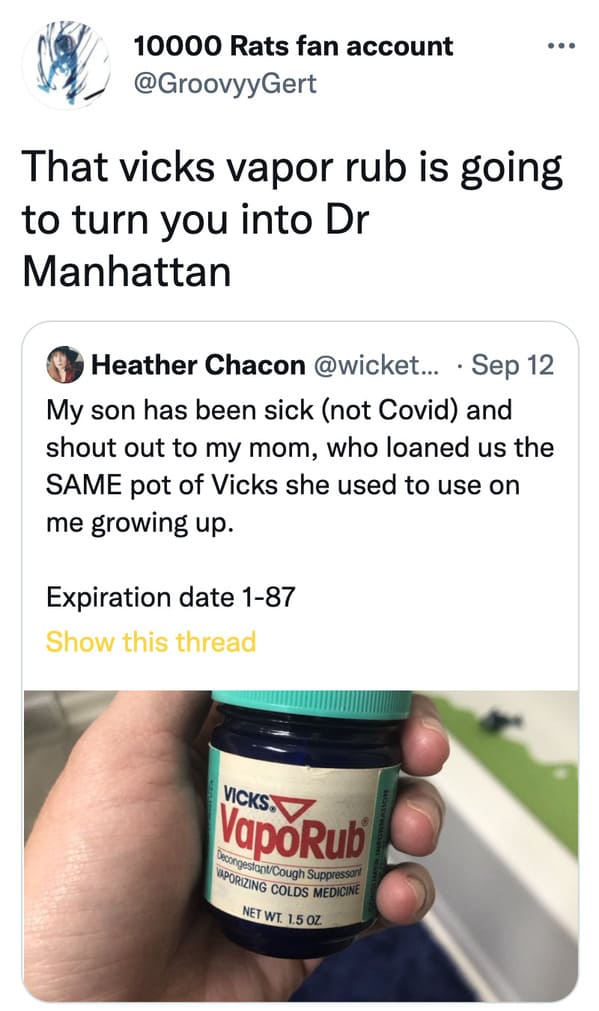 16.
17.
18.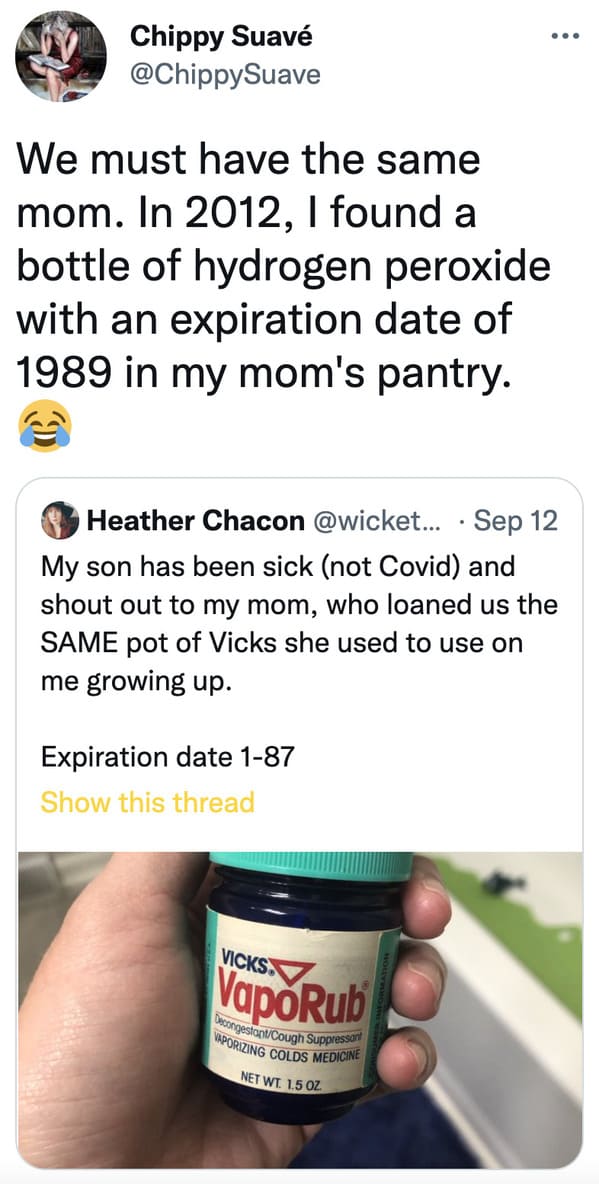 19.