Going on a first date is stressful for many.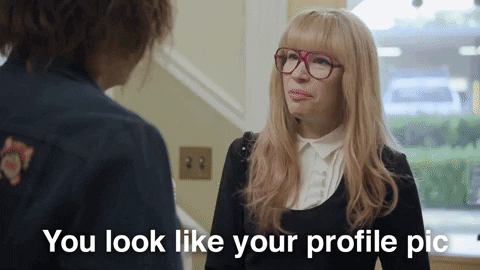 There's anxiety over how you look, if there will be any chemistry and the always-real fear of mega red flags.
TikTok user Kersten Hovis got the reddest of red flags only a few minutes into a date with a man named Seth.
---
This dude went to text one of his little buddies about the date and instead, sent it to Hovis. And the text was rude as hell.
Through her date's meteoric slip-up, Hovis learned this man only cares about women if they're skinny and rich. Pass.
The good new is she didn't have to waste a lot of time on a dud to find out he is a dud.
Hovis responded, and had only five words for her date: I'll pray for ya bud.
She took screenshots of the text exchange and uploaded them to her TikTok account.
https://www.tiktok.com/@kersten.hovis/video/6915106093576293637
And whoops! The video went viral, receiving 4.6 million views and 641.5K likes.
People also flocked to the comment section to slam slimy Seth.
Many people begged Hovis for a part two, and she delivered! The text exchanged happened while they were 10 minutes into the drive.
Hovis looked at her date and said "You didn't mean to send that, did you?"
He said no.
She then told him to turn the car around. Because she was D-O-N-E.
Hovis spent the ride back bouncing between awkward silence and telling him how immature and shallow he was. When they reached her house, he didn't even attempt to pull into her driveway.
Huh. Explains why he's single.
There is a silver lining in all this, though.
"If anything, it lets me know what I deserve even more," Hovis said in her TikTok update.
https://www.tiktok.com/@kersten.hovis/video/6915836733728853254
More high-quality links you may or may not enjoy: