Anyone who has experienced infidelity knows how painful it is to go through. Being cheated on is a hit to a person's self-esteem and hurts their ability to trust others in future relationships.
Carlie Bradford showed the world how brutal infidelity is when she learned her boyfriend cheated on her and uploaded her emotionally raw reaction to TikTok.
In the video, you see two young women embracing. One is 18-year-old Bradford and the other is her roommate. The video was filmed 30 minutes after Bradford found out about the cheating. A sobbing Bradford says "I can't believe he did that," and "I do everything for him." Her roommate continues to hold and comfort her.
The video went viral, receiving almost three million likes on TikTok.
Since the video was posted, Bradford spoke to Buzzfeed about why she chose to upload such a personal and vulnerable moment.
"I posted the video because I want people to understand what cheating can do to someone mentally," she told Buzzfeed. "I posted it also to let other people know that they're not alone and that people are there for them if they ever go through what I did."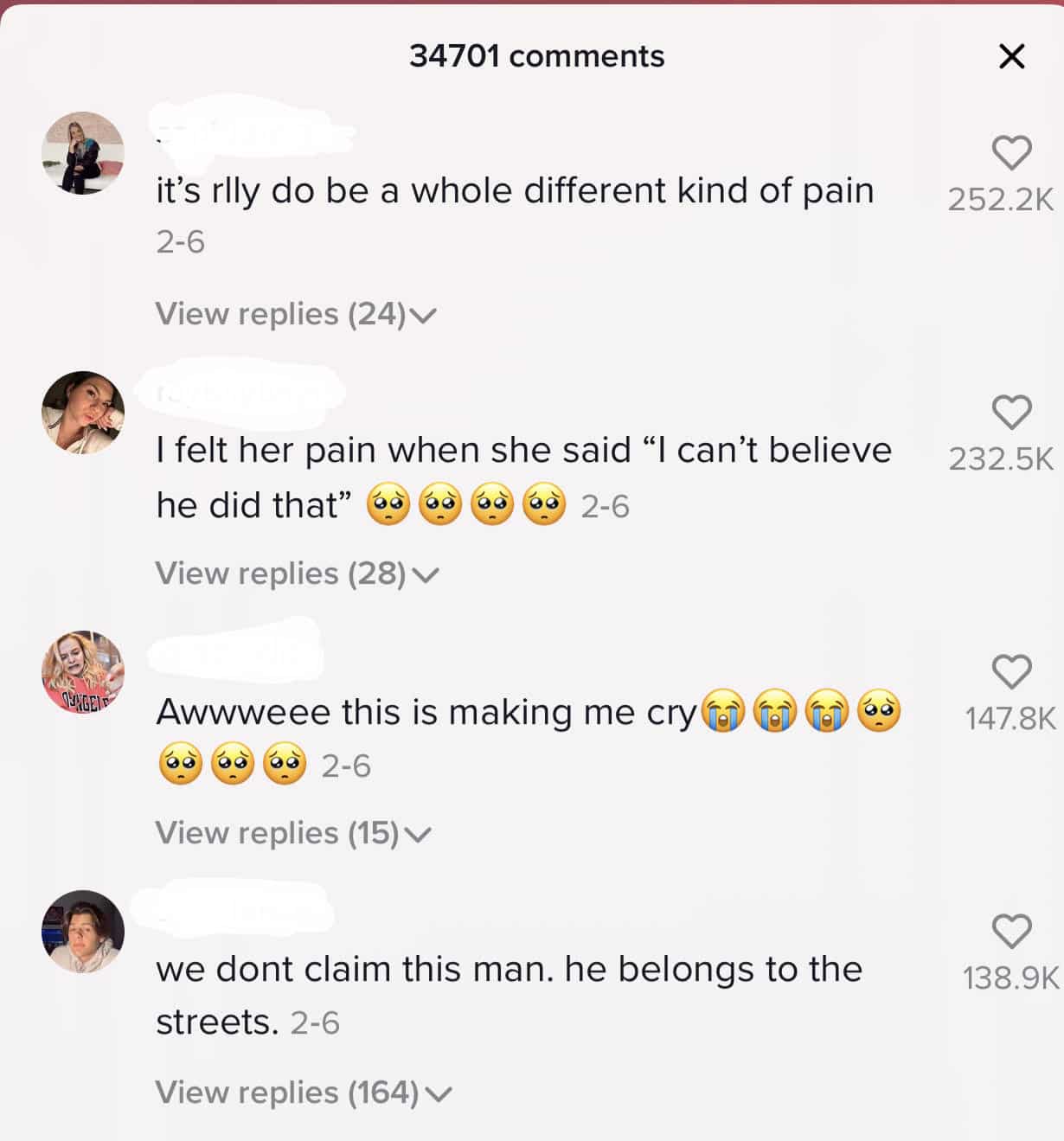 Other TikTok users recorded their reactions to the video. One user related to the post and captioned their video with " you're not alone. pls come talk to me."
Another reposted the TikTok and captioned it with "Imagine knowing this is how youre [sic] gonna make a person feel."
Science has proven infidelity has harmful effects on a person, too. A 2017 study gathered responses from 232 college students who were recently cheated on. The results showed that negative appraisals (partner blame, self-blame, and causal attribution) had indirect effects on health-compromising behaviors through mental health (depression, anxiety, and distress).
Today's life lesson: Don't cheat.
More cheaters caught cheating: