As Tyra Banks has proved again and again, to really connect with people you gotta SMIZE, or smile with your eyes. It's an important lesson at the moment. Right now, wearing a mask shows you care about other people and your own health without anyone having to see what your mouth is doing. People are still missing smiling at each other, even though half the smiles I give to strangers are incredibly awkward. This is why Tyra's wisdom is coming back.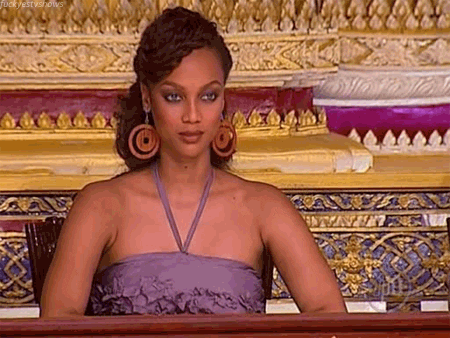 On TikTok, Gen Z is showing how they have managed to break through the mask and indicate they're smiling at other people with just the eyes, Buzzfeed reports.
Looking at those gentle, loving squints, you really believe you're getting a big grin beneath that strip of cloth. Then they take it off and reveal that they're absolutely stone-faced.
Here is @oh.its.ems smiling: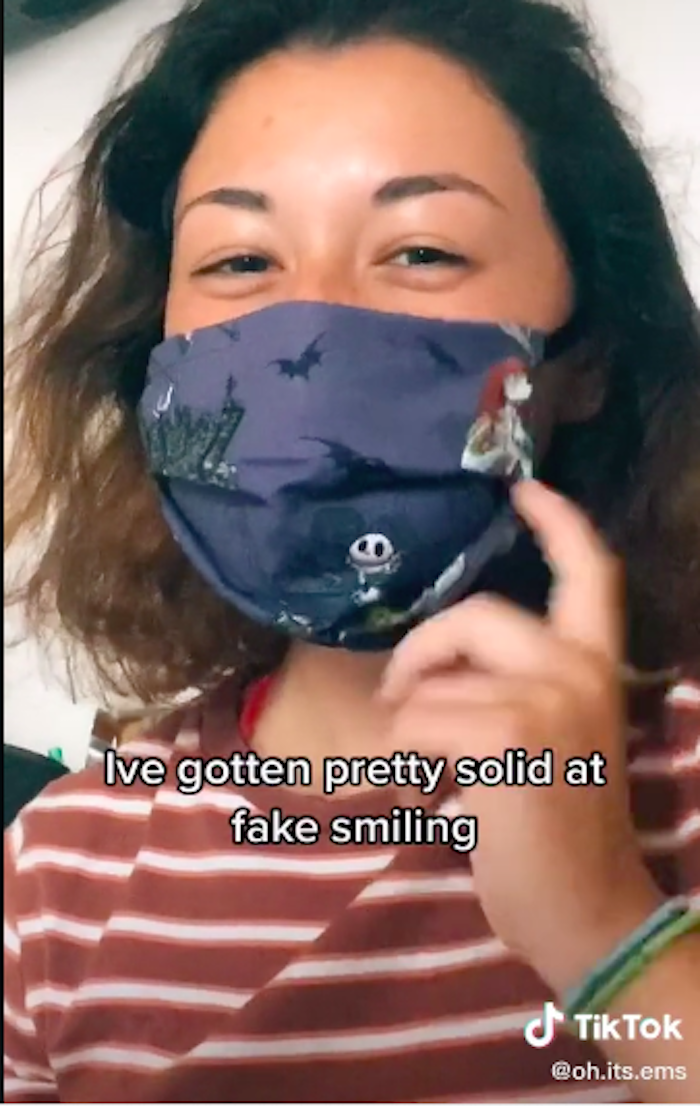 OR ARE THEY?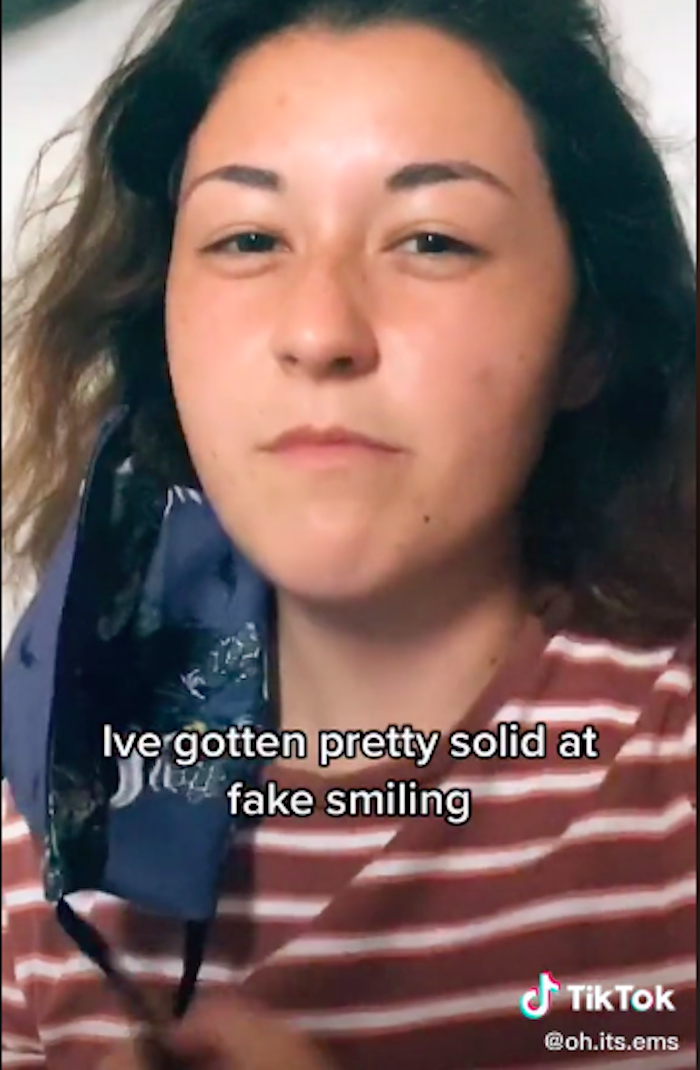 Watch the transformation yourself and see how easily your brain is fooled into believing people are happy to see you:
Some of the people doing it have written that they are essential workers, meaning they likely interact with people on a constant basis in grocery stores and hospitals.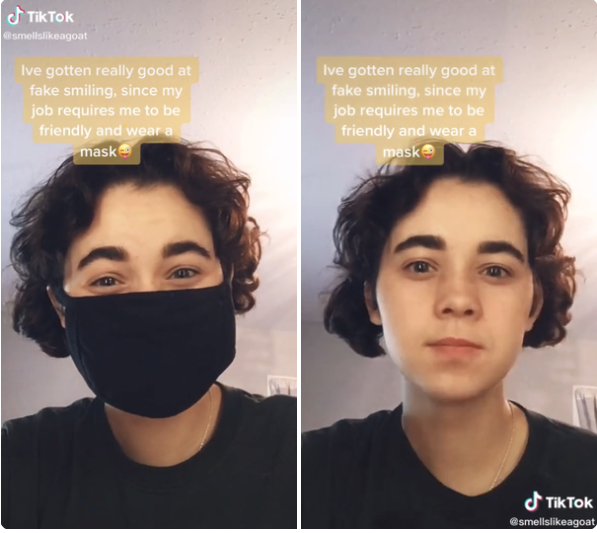 Customer service demands people smile, even during a pandemic:
There are some conspiracy-minded folk out there who suspect that this trend is actually orchestrated by sinister forces. Wearing a mask makes it harder for facial recognition software to recognize you or catalog you. Maybe no cares if their faces are being scanned whenever they're in public (or possibly in front of their computer camera), but there sure are a lot of people who want to be able to do that without interference. Could this smile "challenge" actually be a way to help get that software up and running again?
tiktok's always ahead of the curve pic.twitter.com/yvFF99yXY9

— skoog (@Skoog) July 30, 2020
It's an interesting point to consider. There are so few ways in which we can guard our privacy these days. Might as well fake smile your way through the day and keep a few things to yourself, just in case.
More viral TikToks: