Catherine Ke is an 18-year-old in St. Louis, MO, who has gotten famous on TikTok for her near-death experience that happened over the weekend. Ke was out driving when a flash flood totaled her car and almost swept her away to a watery demise. Luckily, she grabbed onto a tree and was able to hang on to it for nearly an hour before being rescued by a boat.
Being a teen, Ke naturally started shooting clips of her situation for her future TikTok, so viewers got a pretty good play-by-play of the dramatic danger.
She told Buzzfeed she also recorded in the hopes that the footage will be useful for her insurance company. A lot of comments on the TikTok are about how she shouldn't have kept filming if she was really in danger, but I definitely understand the impulse. What else are you going to do clinging to a tree for 50 minutes in a storm?
It started with her complaining on camera about driving in the rain. this is the only clip I'd shake my finger at. You're driving! Eyes on the swamp road!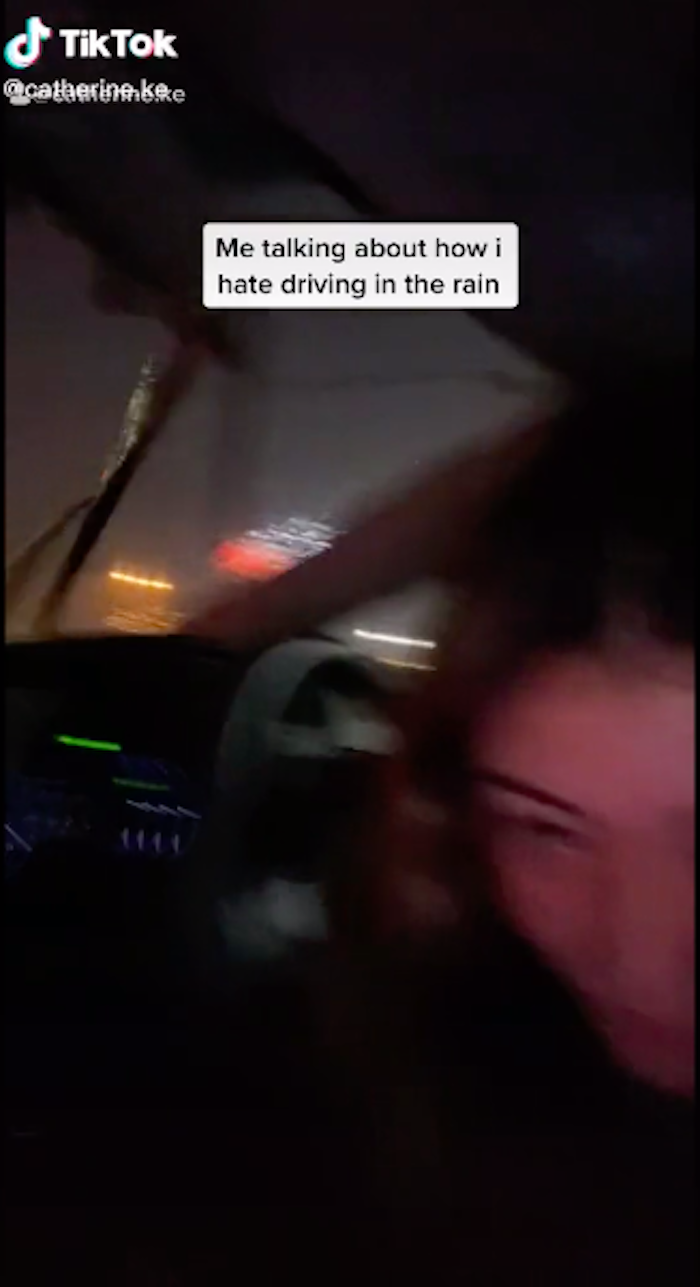 "I was driving on the road, and I couldn't see the flood at all, or else I would have turned around and gone back," Catherine told BuzzFeed. "My car engine turned off and the battery was still on and I started hydroplaning. Then the water started coming in, and my first thought was to get out of the car and walk to the non-flooded part of the street."
You can see the water pouring into the car: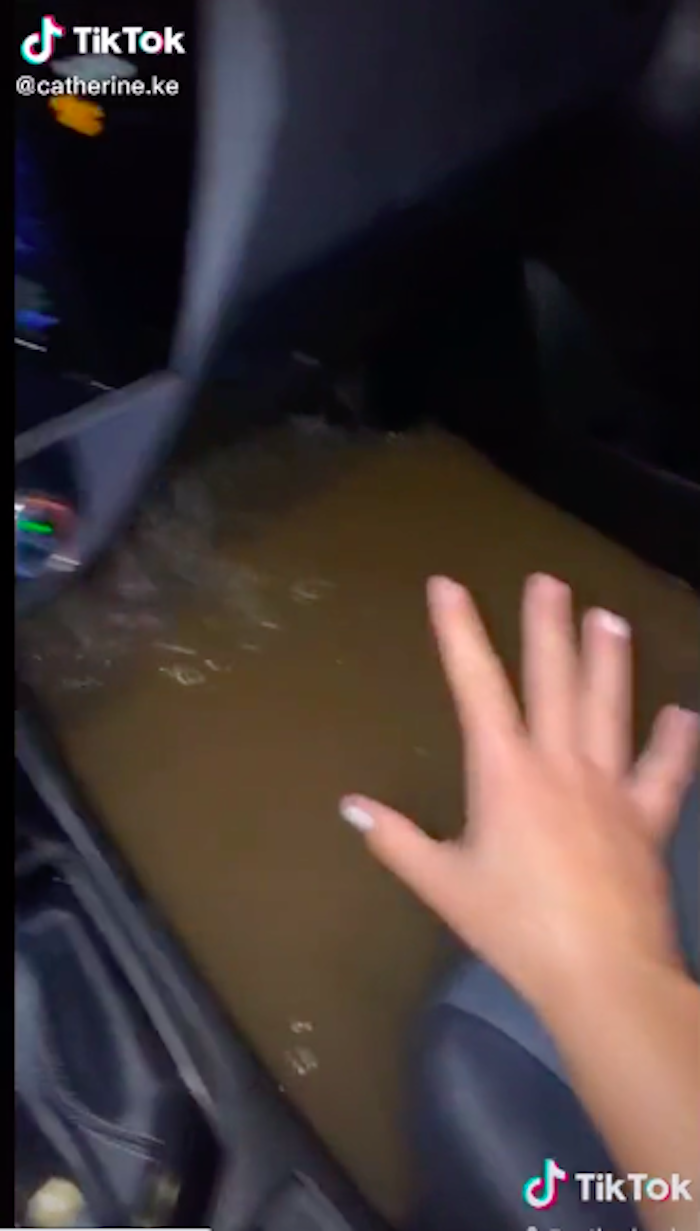 And how high it is on the outside: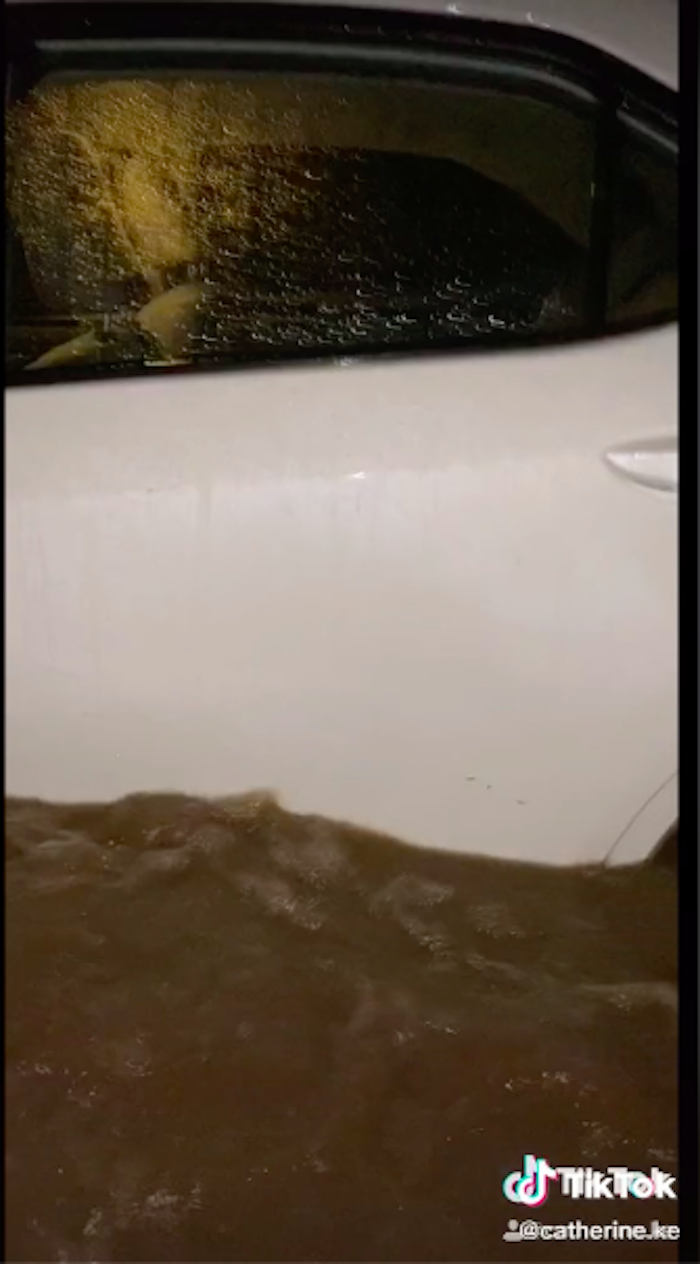 Being inexperienced in the dangers of flash floods, Ke thought she could walk from where she was, but she says, "Then the current kept pulling me farther and farther from the street, so I hung onto a tree and called 911."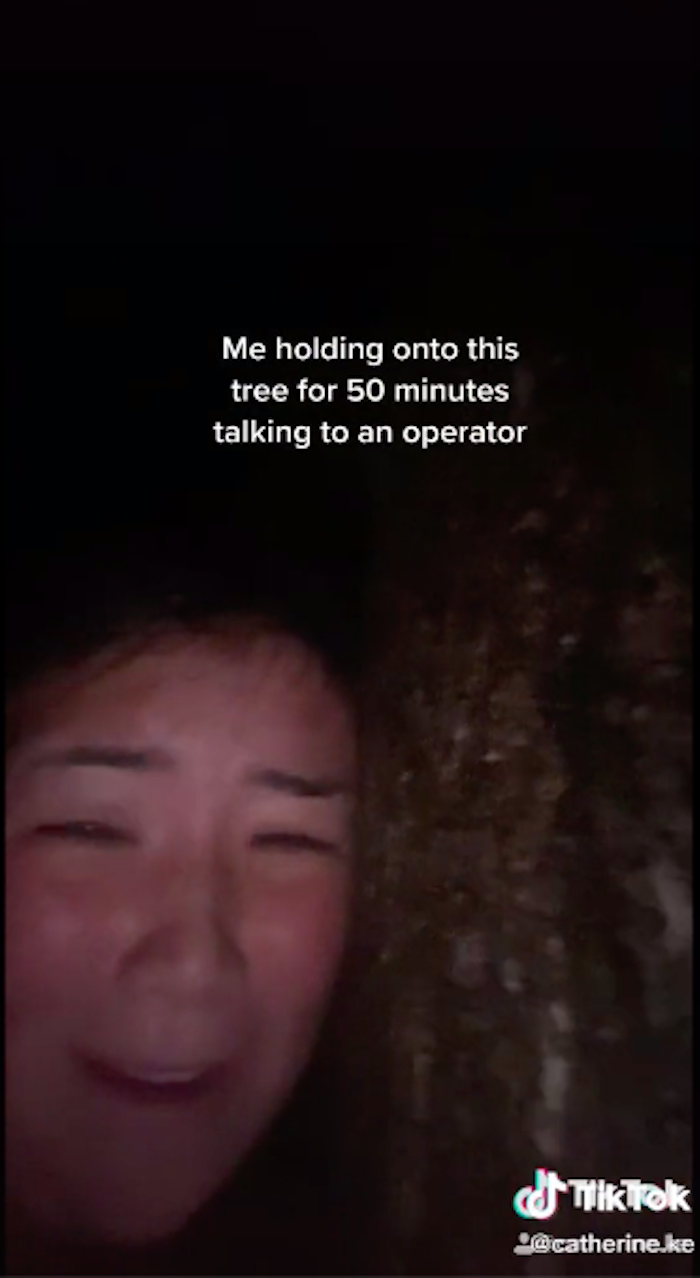 She had to say a tragic goodbye to her purse: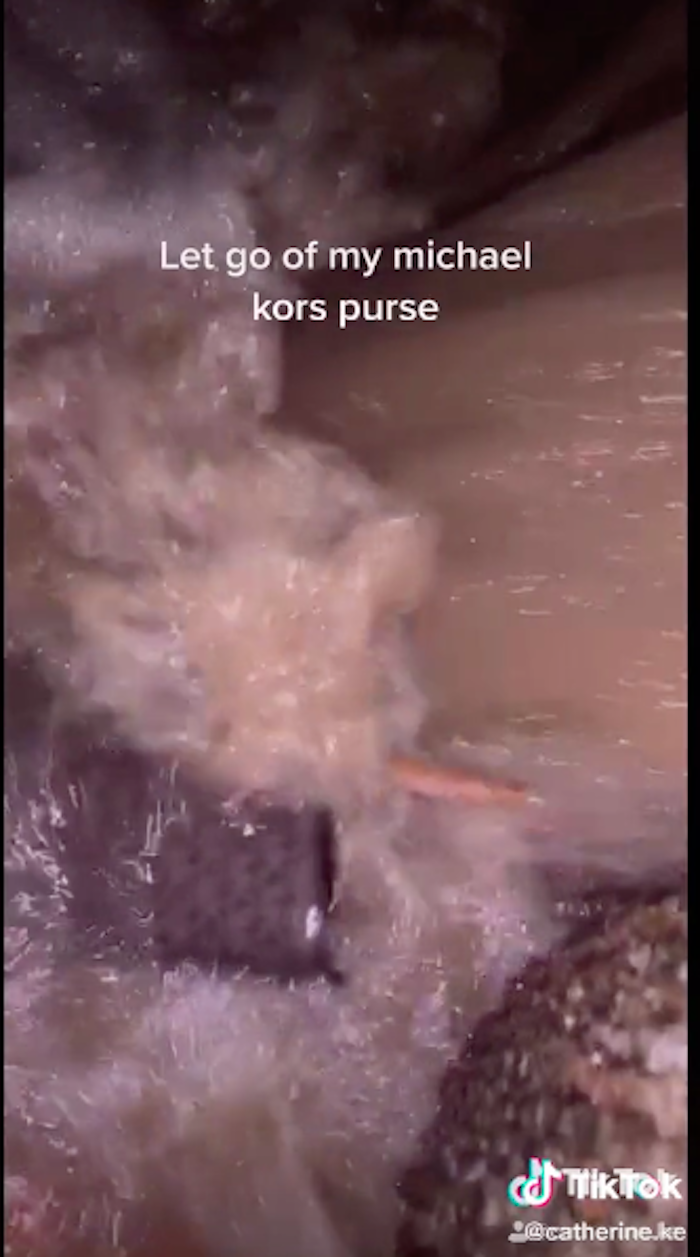 "There was a lot going on in my head," she said. "At first I was worried about my wallet being lost, but then I realized it was a life or death situation. I realized I needed to stay calm and call 911 immediately."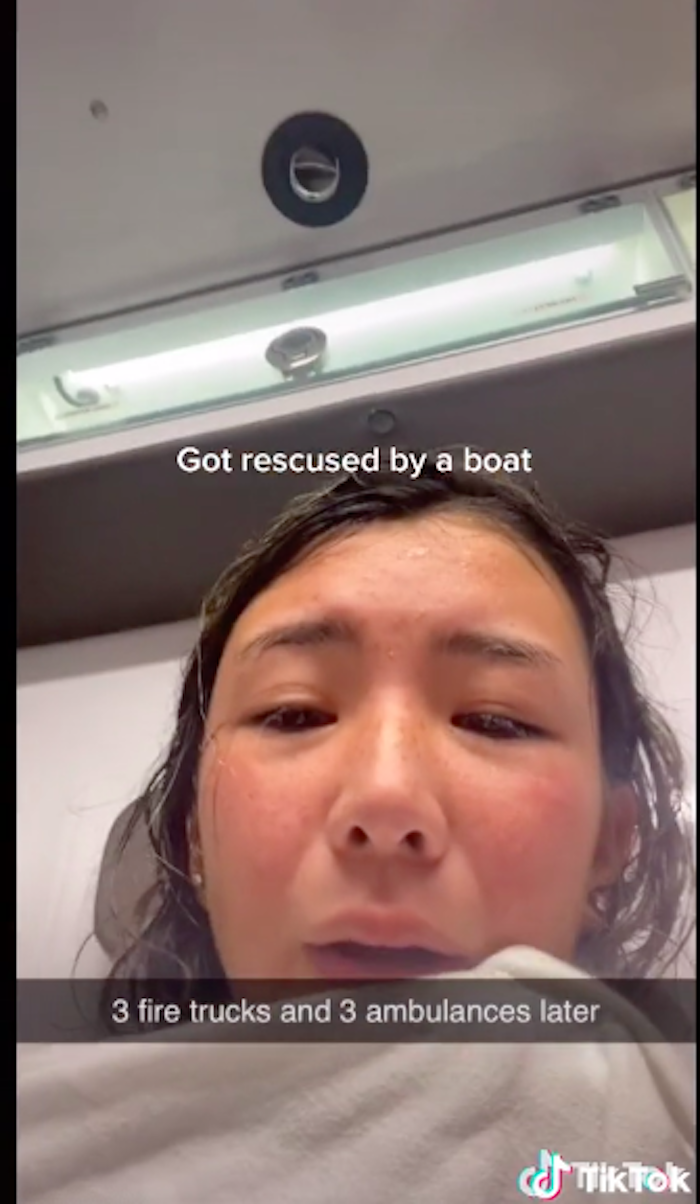 Her mom also tried to drive to the scene to help her, ending up with another ruined car. Ke posted an update showing the damage to her vehicle and also the retrieved Michael Kors purse, so it's not all bad:
If you're a new driver, or an old one, take a moment to educate yourself on what to do in the event of a flash flood on the road. You might not be able to save your car, but you could save your own life. Or at least avoid sitting in a tree all night.
More viral TikToks: