I don't usually become immediate enemies online with moms I've never heard of, but TikTok user Jocelyn Yates or @jocelynyates3 has really changed my life today. Her viral video about spanking her kids, in which she is holding a literal infant, is perhaps everything that's wrong with weird social media mom culture.
Yates uses TIAGZ's song "Muffins In The Freezer," according to the Daily Dot, as audio in her TikTok, asking the question, "Who spanks their kids?"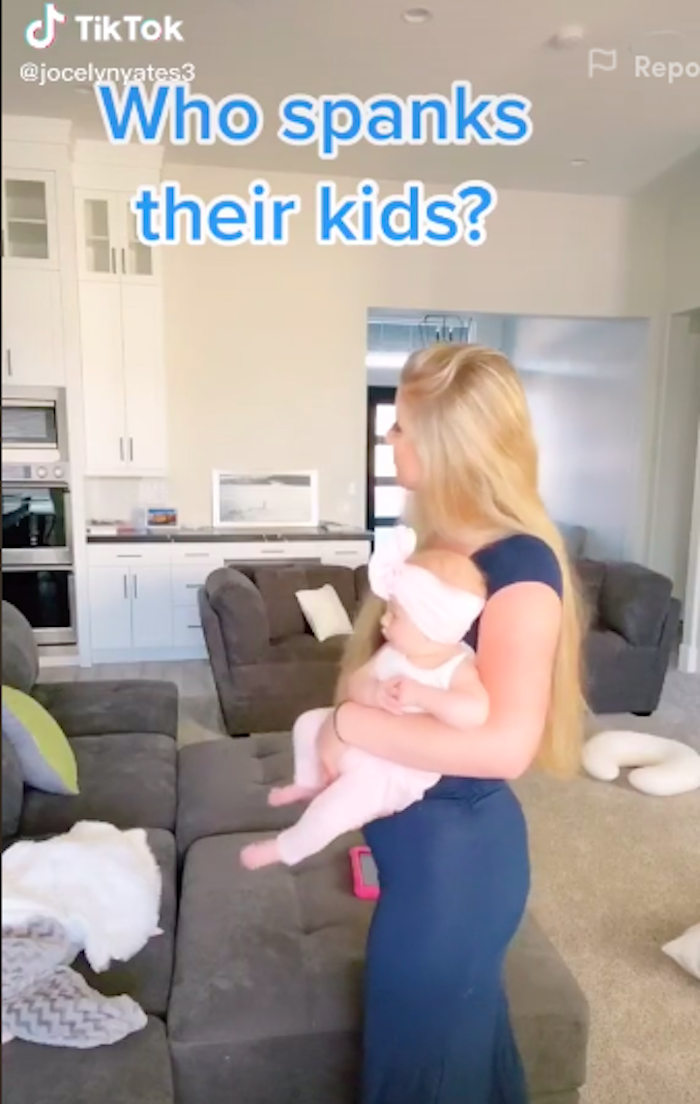 When he says "I do" she mouths the words.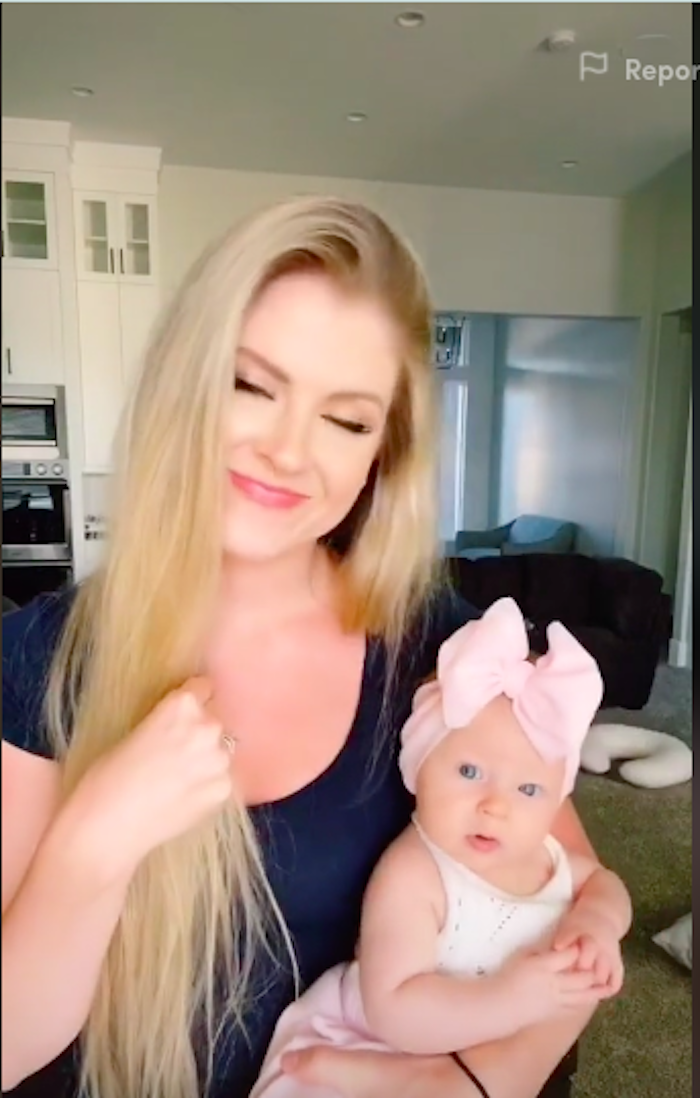 Then he asks, "Whatchu gonna do about it?" as she holds up her ear to the camera like she's waiting for the powerless hordes to object to her child abuse: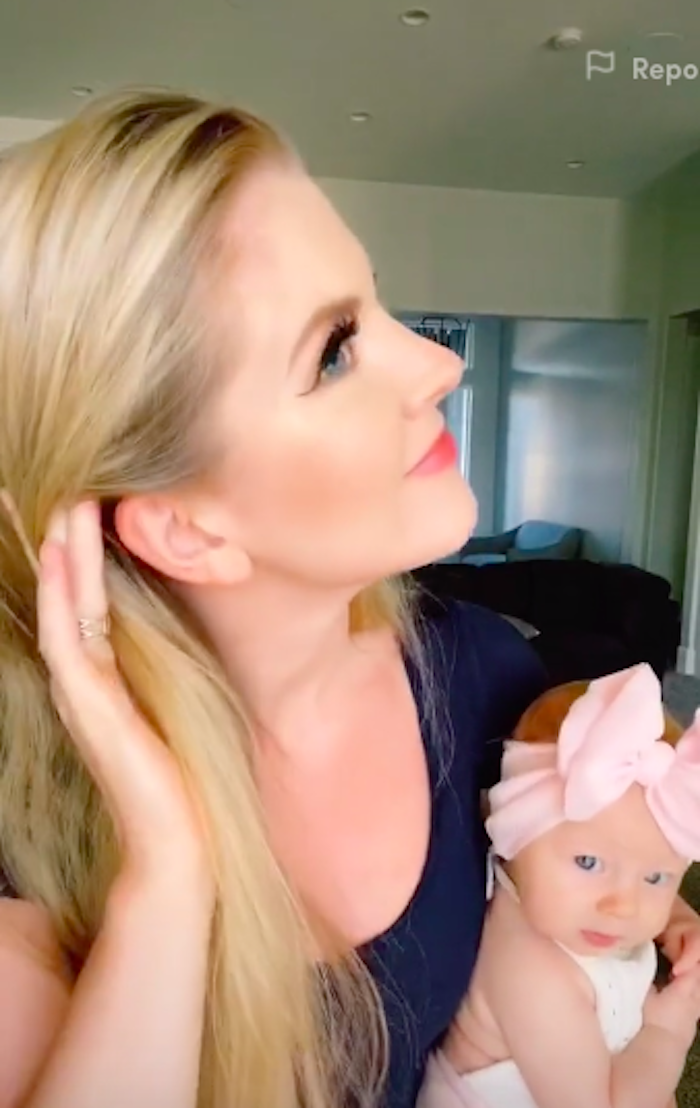 And answers, "Nothing."
Yates is trying to imply that nothing will be done about her hitting her own children. That might be true, unless some of the many, many people who took issue with this video call CPS. I will never agree with spanking as a parental technique, but to be so smug and self-satisfied about doing it really shows that spanking her kids isn't merely about discipline, though that is what she claims in a follow-up TikTok video:
The comment section is divided. Not to generalize too hard, but there are people who have read the research about how spanking is not really an effective parenting tool and say it's wrong. There are people who were hit and say it's effected them badly their whole lives. And there are people who were hit and say it's A-ok, no trauma to see here:
If you were hit and think you turned out "fine," I guess no one can tell you differently. But I have trouble seeing how anyone could turn out "better" from physical abuse, and neither do any respectable child psychologists.
A few people have dueted Yates' TikTok, giving even more comment sections an opportunity to go off:
Maybe TikTok isn't the best place to be having this conversation. But then Yates wouldn't be getting attention, which she clearly wants more than a healthy relationship with her kids.
More viral TikToks: