The age of the internet may have brought all sorts of knowledge into our homes, accessible with no more than a quick search and a browse through the results. But life comes at you fast, and there are inevitably things you never, ever remember to look up, and just periodically spend time wondering about instead.
One of these things, for many people, is why the spoon McDonald's puts in their McFlurry's is so inexplicably specific despite ultimately functioning exactly like a regular spoon.
Yes, it's probably been eight years since you've been to a McDonald's at this point. Have we been in quarantine for eight years? Sure seems like it. And nobody's busting through that drive-thru ordering McFlurry's.
But everyone's had them and everyone knows exactly what that McFlurry spoon looks like. Clear, boxy, hollow, kinda feels like it should be a straw but it definitely is nothing more than a spoon.
Remember that? Great. Remember how you used to wonder why that's what we got with it instead of a regular spoon? Awesome.
Well, TikTok is here to solve all the greatest mysteries — at least pertaining to the infamous McFlurry Spoon.
User @marzpire, who presumably works at McDonald's or either has way too much access to their machines, shared a video recently showing exactly why those spoons are the way they are.
Walking us through the process of making a McFlurry, she drops the spoon into the cup…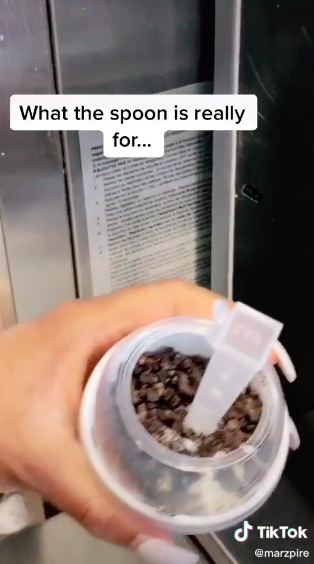 …attaches the spoon to a machine…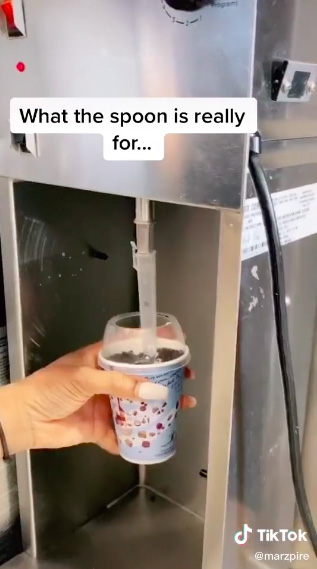 …and shows us how the machine uses the spoon itself to mix up all the toppings.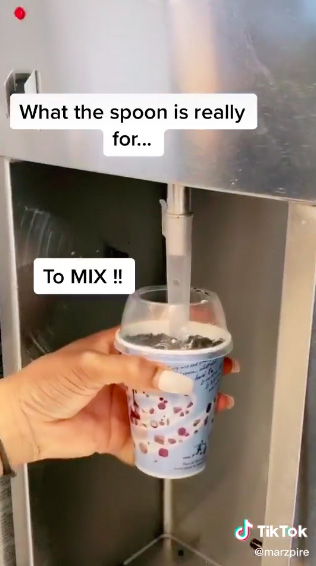 It's a perfectly simple explanation, but people were still blown away.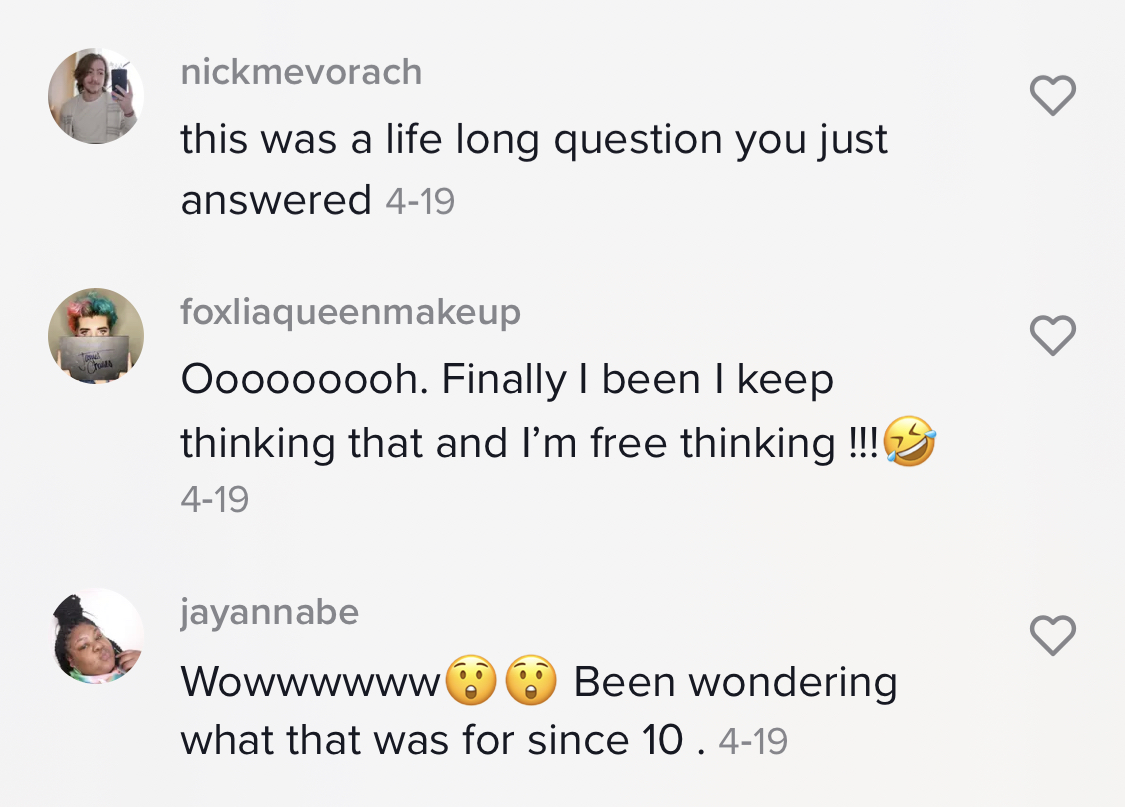 It's actually nice to see that even when the entire world is in chaos, we can collectively find time to remember to care about the things that really matter. Like the mysteries of fast food plastic utensils.
The more you know!
More mind-blowing TikTok videos: