Samantha Hartsoe had quite the surprise when she removed her bathroom mirror. In a three-part TikTok, Hartsoe showed viewers a "New York mystery" in her apartment.
She noticed something was off when the apartment wouldn't warm up, no matter how high she set the heat. She also noticed cold air blowing from her bathroom, even though there wasn't a vent nearby.
Hartsoe feels around her entire bathroom for the cold-air source and discovers it coming from behind her mirror.
Part two reveals what's behind the mirror. Hartsoe brings a few friends for the reveal and one compares the findings to the movie Parasite.
Why? Because there is an actual room behind the mirror.
In part three, Hartsoe goes in. Well, with a little straddling and finagling.
In the room, Hartsoe finds A WHOLE DANG EMPTY APARTMENT. And also vows to call her landlord.
But here's where it gets even more wild.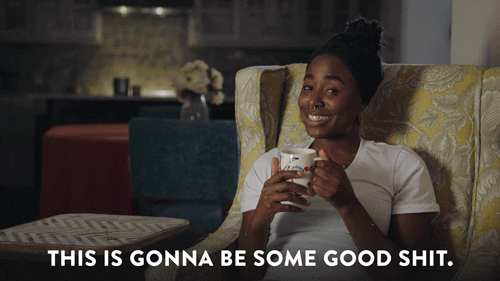 TikTok user Erin Smith (@schmidtyballs) — who also lives in the building — came across the video and was shook to her core.
Smith has the same sink, mirror, vent and floor as Hartsoe. She inspected her mirror and noticed there was something behind her mirror, as well as cold air coming out of it.
Smith used TikTok's Stitch feature to show her apartment side-by-side with Hartsoe's apartment.
And it's pretty eerie.
In a follow-up video, Smith said there is no way in hell she was taking the mirror off at night, when her roommates are asleep. Fair, fair.
But night always turns to day and roommates wake up.
Smith and her roommates took the mirror off and took a peek.
The two had a wholesome interaction in the comments section, where Hartsoe asked Smith if she wanted to hang.
"Yes let's storm management and demand actual heat comes through our heaters," Smith commented back.