Daniel Mertzlufft didn't know he was about to create a magnificent TikTok chain when he uploaded his video, titled "Grocery Store: A New Musical."
The 27-year-old composer and music director created an original song about a breakup happening in a grocery store.
In the first frame, Mertzlufft captions the video with "Grocery Store But from a Modern Musical Theatre Show" and goes on to explain his composition choices in captions throughout the video.
People in the comments immediately caught on to the video's Dear Evan Hansen — an award-winning Broadway show — vibes.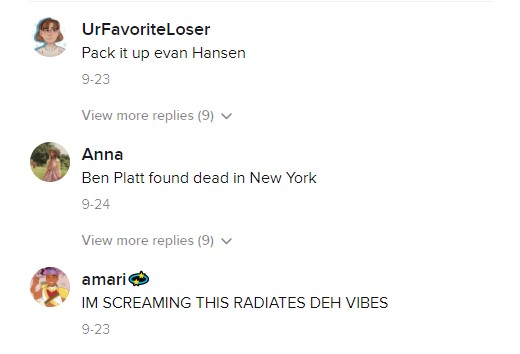 The song itself is a parody of Louisa Melcher's "New York Summer," and has some super relatable content about getting in an argument in a grocery store. Since the video was posted on Sept. 23, it has received 34k likes and 135.3k views.
Most impressively, though, is the number of duets the video spawned (TikTok duets are when one user takes another user's video and films their reaction on a split-screen). Here's a good one:
And there are MANY more, with people just building and building onto the story.
Actor and singer Skylar Astin even got in on the meme.
And they got more and more complicated as the meme gained steam.
The automatic door even chimed in!
Somehow a horse found its way into the store.
Uh oh! Someone lost Grayson!
You can view the rest of the duets through the original sound here.
More from TikTok: