A viral TikTok posted by (mimicarter81) revealed a controversial grocery store broccoli shopping hack. In the clip, @mimicarter81 used a small knife to cut the stems from the broccoli she planned on purchasing, leaving the stems behind and only weighing the head of the broccoli at check out.
The video sparked debate among viewers, with some outraged that the TikToker would go to such ridiculous lengths just to save a few extra cents, and others saying that after a while the savings could potentially make a difference.
The clip of the alleged "hack" received over 6.2 million views and was coined by one TikToker as "Broccoligate 2022."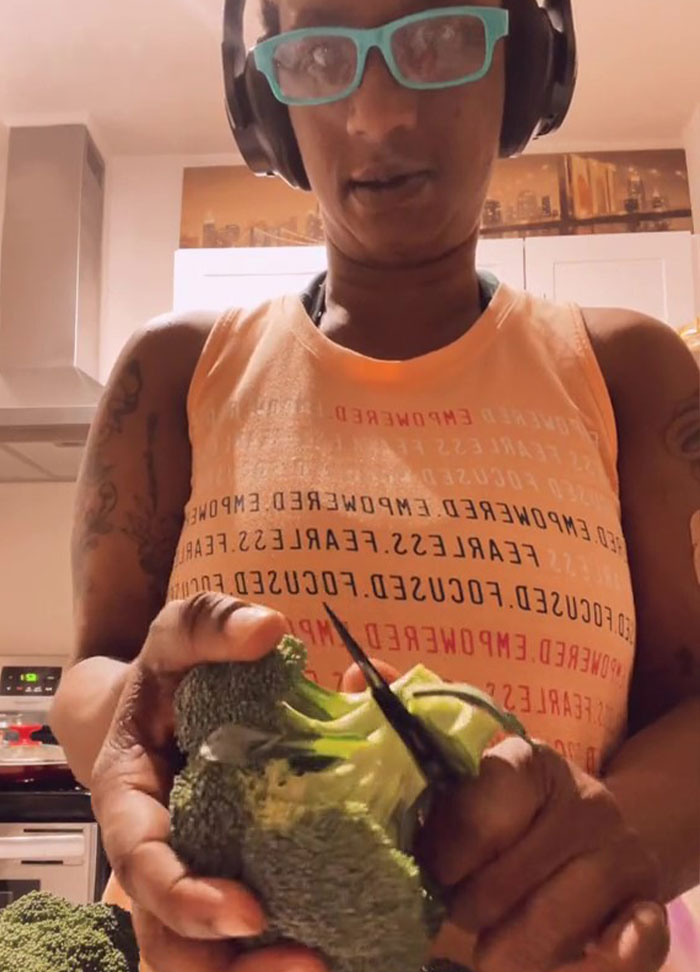 In light of the discussion, one Walmart employee responded to "Broccoligate 2022" and explained that for the most part, workers don't mind customers leaving behind parts of fruits and vegetables they don't want. She showed that it's not that big of a deal to distribute grapes sold by the pound into separate bags or to pick off and leave behind bad leaves of cabbages, lettuce, etc…
On the contrary, another example demonstrated that some shops do care about it. A tweet shared by radio show 3AW Breakfast included a note that was left next to broccoli in an anonymous store. It read: "ATT (attention) customers. You must not break the stems of the broccoli. This is classed as theft. All broccoli purchases will be checked at the registers. Thanks, Management."
People argued that it's technically not theft because you pay for all the weight you are buying, but others attempted to explain why it actually is theft: "If you are paying less by breaking off the stem, there is no profit, therefore, you are stealing the profit from them even if you are not stealing an object and walking out with it. The theft is in the change you retain that you did NOT pay the store."
Sounds to me like the store(s) should start making their broccoli more consumer-friendly and stop charging by the pound for stems that few people actually eat. Especially since the stems are sometimes the heaviest part of the vegetable!
"I'm only going to pay for what I'm going to eat," says mimicarter81 in her original video shown below:
The video sparked quite the debate between commenters. Check out some of the top takes below and let us know what your thoughts on the matter are! Are there any similar grocery store hacks you've taken part of that could be useful?
There's two sides to this war: those who think this is a messy and inconsiderate way to go about shopping, and those who think it's justified. However, many viewers just took the opportunity to make jokes about the absurdity of the act.