Doing your hair at home can save a ton of money — but beware! If you don't know what you're doing, you can make some hilarious mistakes.
One mom on TikTok used a supermarket bag to speed up her hair dye development time, but ended up with the logo of the supermarket on her head.
Nikki Mac, 27, from Methil in Fife, was getting read for a night out with her sister Lisa. She decided to touch up the roots on her blonde do and covered it in a plastic bag to wait for the color to develop. Nikki said she has done this process a ton of times before, so she wasn't expecting any mistakes. But after she removed the bag a half an hour alter, the green logo from the Asda supermarket had come off on her hair.
"It was terrible. This was just before a night out. I saw the green lettering in the mirror. It was a shock," Nikki said.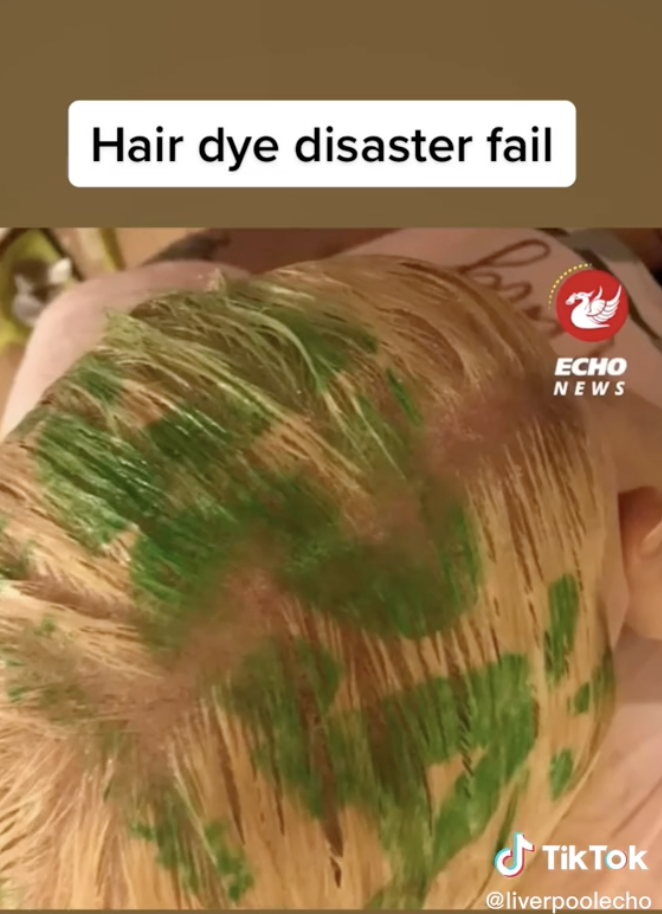 "I decided to dye my hair and I was meant to be platinum blonde. I was just doing my roots. I usually leave the hair dye on for half an hour. I'd always put a bag on my head before that. I took the bag off my head and I saw the Asda sign. I had green hair," she explained.
"The chemicals had caused the Asda sign to melt off. The writing was on the inside as well but I didn't know. I just shoved it on my head."
"I had green hair for ages. There was a green tinge to it when I washed it out. It was like that for a good few washes before it went back to normal," Nikki added.
The two decided to go out anyway. That's the spirit!