Korn is the Nickelback of Faith No More. Meaning, it's really cool to name your kid after Mike Patton and Co., but not so cool to have a Korn-inspired name.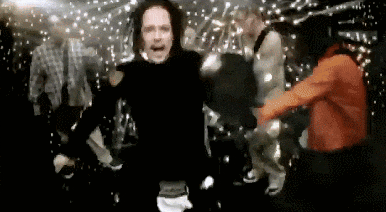 Unfortunately, this baby is super uncool.
The baby is Kells' child, who was subject to the world's best typo earlier this month.
Born on April 10, 2021 at 9:33 p.m. is Korn.
It's not the name Kells wanted for her baby, but it's the name she got.
The actual name is "Kora," so we can see how there would be a typo.
However, "a" and "n" are not that close to each other on a keyboard. This can only mean the person typing "Kora" had something else on their mind…
Yeah, whoever was typing up that birth certificate definitely had Jonathan Davis on their mind.
Apparently, the tweet went so viral it reached a Korn fan account.
As of this writing, it has received 139K likes and has inspired a lot of memes.
Prior to the viral tweet, Kells gave updates on pregnancy, labor and delivery, even sharing this sweet image of her and Korn, uh, Kora in the hospital.
We even got a peek at Kora with a cat, and it was too much to handle.
Meanwhile, the internet carried on with its jokes.
Everyone truly loved baby Korn.
Bad photoshop even got involved, meaning the post had cemented itself in the realm of memes.
The post even reached a fellow baby Korn.
Good luck on life's journey, baby Korn. We will never forget you.