Whenever I take an airplane, I wear pajamas. I don't care where I'm going.
Soft, roomy pants and a loose shirt with a cozy sweater in case it's cold (it's always cold). The comfiest sneakers. When people talk about how we should dress up nicely to go on an airplane, I give them a death stare. Don't police my clothing, let me look like a slob at the airport.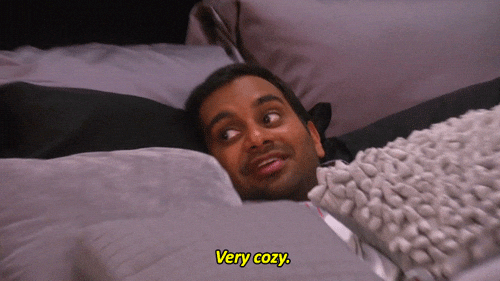 That's what one woman experienced when she attempted to board her flight with Southwest Airlines. Twitter user @UziSuzy or Kayla Eubanks.
She posted that an agent from the airline tried to prevent her from getting on her flight because of her cleavage.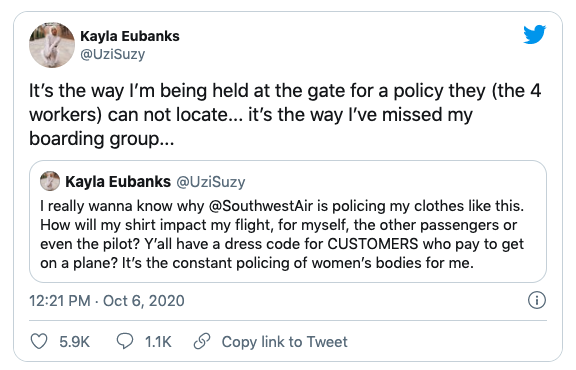 Y'all I was KICKED OFF my @SouthwestAir flight because my boobs are "lewd, obscene and offensive." I was told that passengers may look at me in my attire and be offended. The attire in question: https://t.co/tOAxZsFDU5 pic.twitter.com/S9W9gFXpg6

— Kayla Eubanks (@UziSuzy) October 6, 2020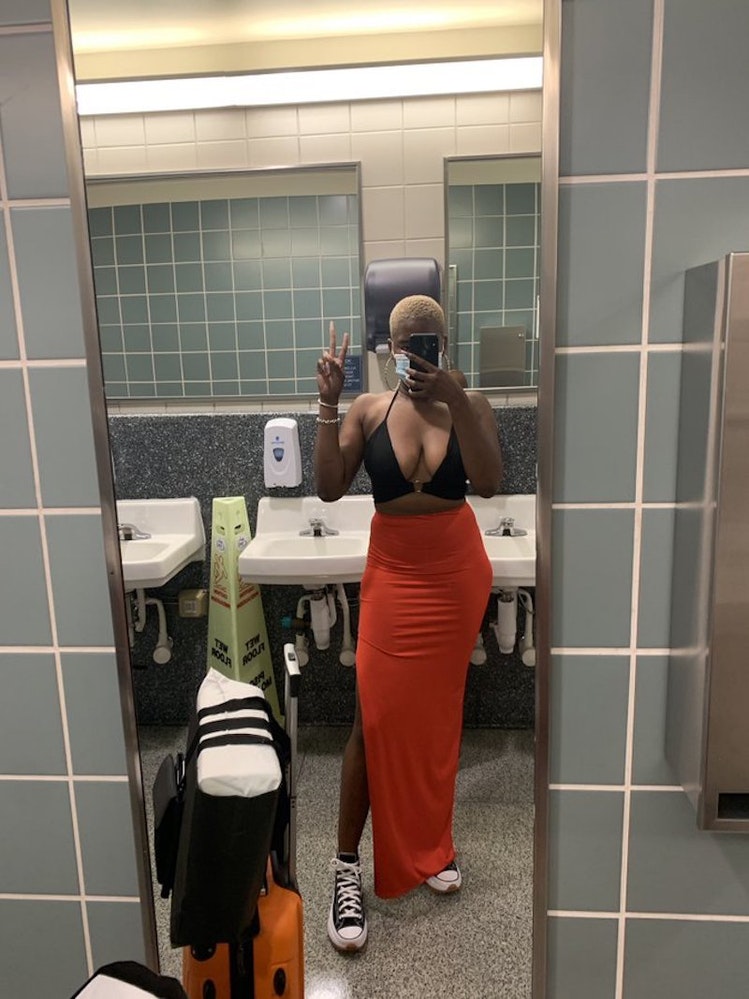 In a series of tweets, Eubanks showed how the agent wouldn't allow her to board, stating there was a company policy saying she no one could wear an outfit that's "lewd, offensive, or obscene." However, the agent could not locate the actual policy.
The @SouthwestAir employee stopped looking for this policy and caught the Captain coming out of the bathroom and asked him to intervene. He literally comes out saying that they're hating on me 🙃. pic.twitter.com/oJ4yqe9hLq

— Kayla Eubanks (@UziSuzy) October 6, 2020
The CAPTAIN of the flight loaned me his shirt so that I could board (having been removed from the flight and the flight being delayed). I eventually took it off.. Only to be told that I would have to speak with a supervisor upon landing pic.twitter.com/sBLCHrRbRO

— Kayla Eubanks (@UziSuzy) October 6, 2020
In the video, Eubanks asked if she should have "left them at home," while pointing to her breasts. She asks what they will do if she tries to fly again in a halter top, and they say "try it" in an unnecessarily threatening way.
The captain eventually ended up giving Eubanks a shirt so she could cover herself, but a lot of folks were angry about the racism and misogyny Eubanks experienced as a woman of color with large breasts. Like, you can't tell me that if some scrawny white girl tried to get on the plane wearing the same outfit there would be a problem.
Sick & tired of trying to censor my clothing choices jst bcz men can't maturely deal wth their ensuing thots upon seeing it..Ughh being a "family" flight has nothing to do wth it. Raise children to b ok wth a woman's body & they will grow up NOT being uncomfortable by it. Simple.

— simcity (@flickeringBeats) October 8, 2020
had to google for myself and this is your policy Southwest. "dress to impress" is vague and very subjective. i hope she sues and you lose more customers like me 😊 pic.twitter.com/S8u0mh4LQE

— Golden Child (@fourleafsoul) October 7, 2020
Wow I've seen white girls wear only bralettes in these @SouthwestAir flights. You were very gracious when you didn't have to be.

— palak (@palakk__) October 7, 2020
Damn was she supposed to put her titties in her carry on wtf 🤬

— 🌚 (@GenesisSimone) October 6, 2020
It's an AIRPLANE. Not a church. Airplanes fly all around the world, with all kinds of people. In a tourist destination sometimes you see a dozen people wearing less than this. Absolutely ridiculous treatment.

— Flint Flint (@aflintflint) October 7, 2020
Maybe the next time you get on a Southwest Flight, don't look your best! Come on, I know those sweatpants are calling you.
---
More in Outrage: