Chances are, you are probably working right now (Then why are you reading this?! Get back to work, you lazy lump.) And chances are, you don't want to take work advice from Kim Kardashian. Well, she felt it necessary to dole some out — and people were not having it.
In an interview with Variety, Kardashian let us know what exactly what's wrong with women and their work-life balance: "I have the best advice for women in business," Kardashian said. "Get your [effing] ass up and work. It seems like nobody wants to work these days."
So yeah, that quote did not go over well. Women work hard — and they also do a ton of invisible labor on the side. Folks were also not so happy that Kardashian didn't acknowledge her generational wealth and privilege. Because yes, I'm sure Kardashian works hard, but she also has a ton of advantages. Here's what some social media users had to say about the tone-deaf quote.
1.

2.

3.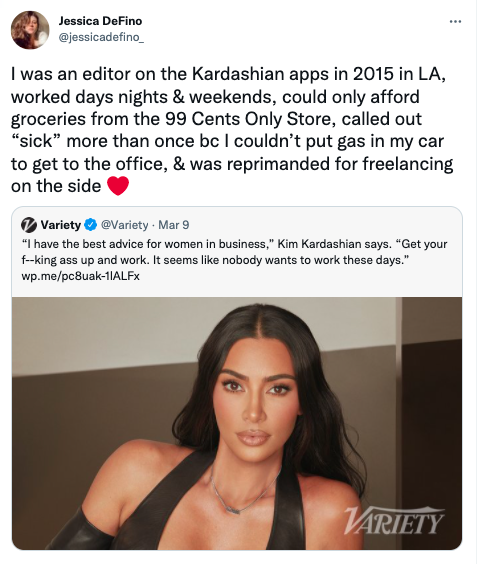 4.

5.

6.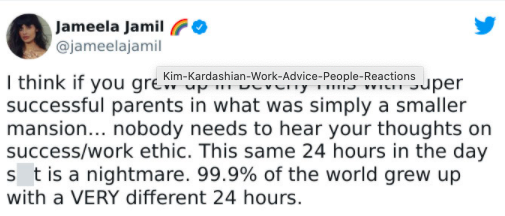 7.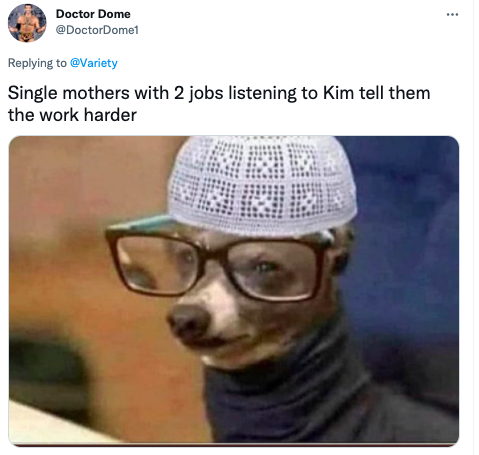 8.

9.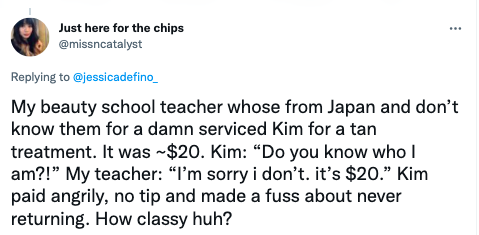 10.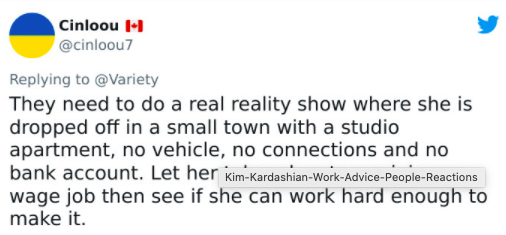 11.

12.

13.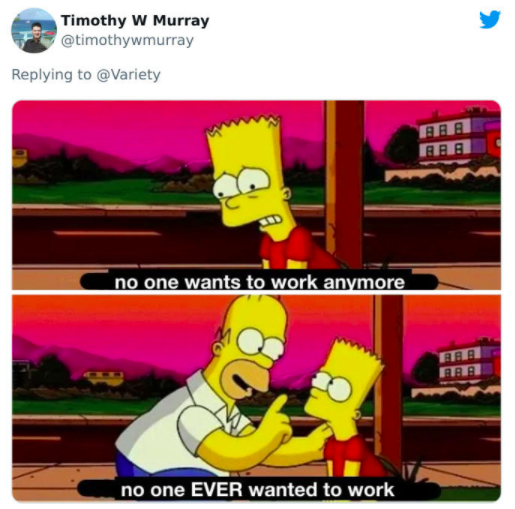 14.

15.

16.

Featured Image: Twitter